Mortgage Network NMLS# : 197135 | Brian Quigley NMLS#: 244003
Benefits of the Appraisal-Free Home Mortgage
You will estimate saving $400-$700 on an appraisal with getting a Property Inspection Waiver, aka Appraisal Waiver
No need to wait on overworked appraisers, who in some cases, can take up to a month or longer,  to get you a report, causing costly delays, and frustration with all parties involved
Will apply to Purchase, Rate and Term Refinance, and Cash out Refinance
Fannie Mae has implemented this program immediately and September 1st, Freddie Mac will implement
Reduce close times by up to 10 days!
Streamlines the process for borrowers and lenders
Better Efficiency and Cost Savings
More details can be found at https://www.housingwire.com/articles/41061-fannie-mae-joins-freddie-in-allowing-appraisal-free-purchase-mortgages
Appraisal-Free Home MortgageAppraisal-Free Refinance
Close in as little as 15 DAYS!
Brian Quigley has been serving clients in Colorado since 2003.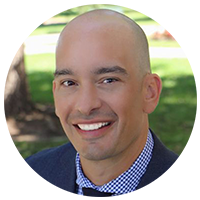 Hello, my name is Brian Quigley and I have been a mortgage broker in Denver, CO since 2003. I have been fortunate enough to choose this very rewarding mortgage broker career and help thousands of borrowers over the years. Customer satisfaction is important to me most, and getting my clients to the closing table smoothly. I am proficient in all types of mortgage financing including FHA/VA, Conventional, USDA, Jumbo, Portfolio, 1031 Exchanges, Reverse Mortgages, Construction loans, and FHA 203K loans.
Contact Brian to Discuss Your Loan Options Today