You definitely can buy a home with student loan debt. The type of mortgage you choose to apply for is crucial. If you are applying for a mortgage but have student student loan debt that you think will prevent you from buying a house, read this article first! Most likely you will need to choose between FHA Loans, Fannie Mae, and Freddie Mac. This article will give you important information including PRO's and CON's of each mortgage type. Qualifying for a mortgage in Colorado with student loan debt might be easier than you think.
Step #1: Calculate Debt to Income Ratio
The smartest thing to do first is to have your loan underwritten by a qualified mortgage broker, so you know exactly what your debt to income ratio will end up at. A mortgage broker will be able to make this calculation and help you select the type of mortgage, mortgage payment, and mortgage rate that works for your situation.
Does student loan debt count against debt to income ratios?
Yes they do, here is a case study to use as an example.
John the Dentist, as he is about to get pre approved for a home loan, and wants to be pre-approved up to $500,000. He has around $200,000 in student loan debt and he pays around $1200 a month for those loans. He has 4 student loans at $50,000 each, with a $300 payment on each of the 4.
How an FHA Loan will Calculate the Debt to Income Ratio
An FHA loan will use the higher of 1% of the loan balance or payment reporting on credit report. In this case, each student loan payment is $50,000, and the payment is $300, however 1%, or $500 is greater, so you actually have to qualify at a $500 payment, and $2000 payment on all the loans. NOT THE BEST CHOICE
How Fannie Mae Will Calculate the Debt to Income Ratio
Fannie Mae will use whatever is reporting on the credit report. In this case, $300 would be used to qualify. BETTER CHOICE
How Freddie Mac Will Calculate the Debt to Income Ratio
Freddie Mac will use 1/2% of the loan balance is nothing is being reported on the credit report as a monthly payment. In this case, we would use the $300. BETTER CHOICE
The difference between FHA, Fannie Mae, and Freddie Mac
FHA and Fannie Mae, Freddie Mac do have their PROS and CONs, however the main difference with FHA is that you can see approvals up to 55% debt to income ratio, while Fannie Mae and Freddie Mac will usually get you to 49.9%, thus you will qualify for more of a home with FHA, and also get a lower interest in most cases.
The new appeal with FHA loans is that the mortgage insurance will be on the loan for just 5 years, depending on the down payment, which is as low as 3.5% down.
Step #2: Select the Best Type of Mortgage
Based on the information above a mortgage broker will be able to guide you through the PRO's and CON's of FHA, Fannie Mae, and Freddie Mac loans. Consult with your broker and choose which mortgage works best for your situation.
Additional Questions and Answers
Can I omit my student loans if they are deferred or in forbearance?
Yes you can, as long as the deferment is at least 12 months from the close date on your new home for Fannie Mae or Freddie Mac. Not for FHA, which is a lot more stricter. . We would need a deferment or forbearance letter to send to underwriting to review. This is perfect for doctors, dentists, and other professionals who are graduating from school, and going right into the workforce. We won't count any of that student loan debt.
What is the best loan for student loan debt so that I can qualify for a higher priced home?
It depends, and that is why you should always have your loan application fully underwritten BEFORE finding a home, so that you know exactly what you will approve for. You can start that process anytime by clicking here. So Freddie Mac, as low as 1/2% of the loan balance, Fannie Mae 1% of the loan balance, and FHA is the higher of 1% of the loan balance or whatever is reporting on the credit report as payment. There are also graduated repayment plans based on your income, so that is something that will come into play, if the debt to income ratios are too high, however we can get a letter from the student loan company to show what the income based repayment is every month.
How do student loans affect my FHA Home Loan Application?
FHA will use the higher of 1% of your student loan balance or whatever is reporting on credit as monthly payment. You can usually go up to higher debt to income ratios with FHA up to 55%, however a conventional loan might suit you better, as they will qualify you based upon lower payments in most cases. Again, it is crucial that your application be fully underwritten before finding a home, especially if you carry a lot of student loan debt.
Will having student loans affect my ability to get a mortgage?
The long and the short of it is "YES". However, depending on the type of mortgage you apply for will determine if you can get that house for say $500,000. An FHA loan might only get you to $475,000 while a loan from Fannie Mae might fully qualify you. The type of mortgage you choose is crucial for these kinds of debts and how they will be interpreted on your loan file.
Recent Posts
About the Author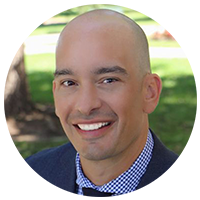 Brian Quigley
NMLS# #244003
Brian Quigley has been in the Denver mortgage industry since 2003. Customer satisfaction has been his top priority while guiding clients through the home loan qualification process. He is proficient in all types of mortgage financing including FHA/VA, Conventional, USDA, Jumbo, Portfolio, 1031 Exchanges, Reverse Mortgages, Refinancing, Construction loans, and FHA 203K loans.
View Full Profile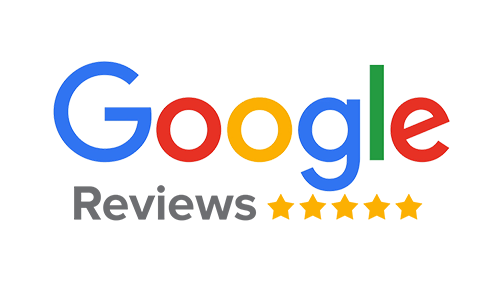 Adam Armstrong
Getting the lowest rate was the most important thing to me. I shopped 5 other lenders/brokers for my refinance. Brian was able to beat the other lenders by a significant margin....
Brent Galas
Brian, was very easy to work with for my refinance even thru this Covid time. All documents were easy to upload electronically and his processor was detailed for what was needed...
Jerred Lane
Brian has raised the bar to a whole new level. With time being precious, there are not many who have a lot of time to spare; he kept everything on point and on track.
NEED HELP NOW CLOSING YOUR HOME LOAN?
Mortgage Industry News and Information