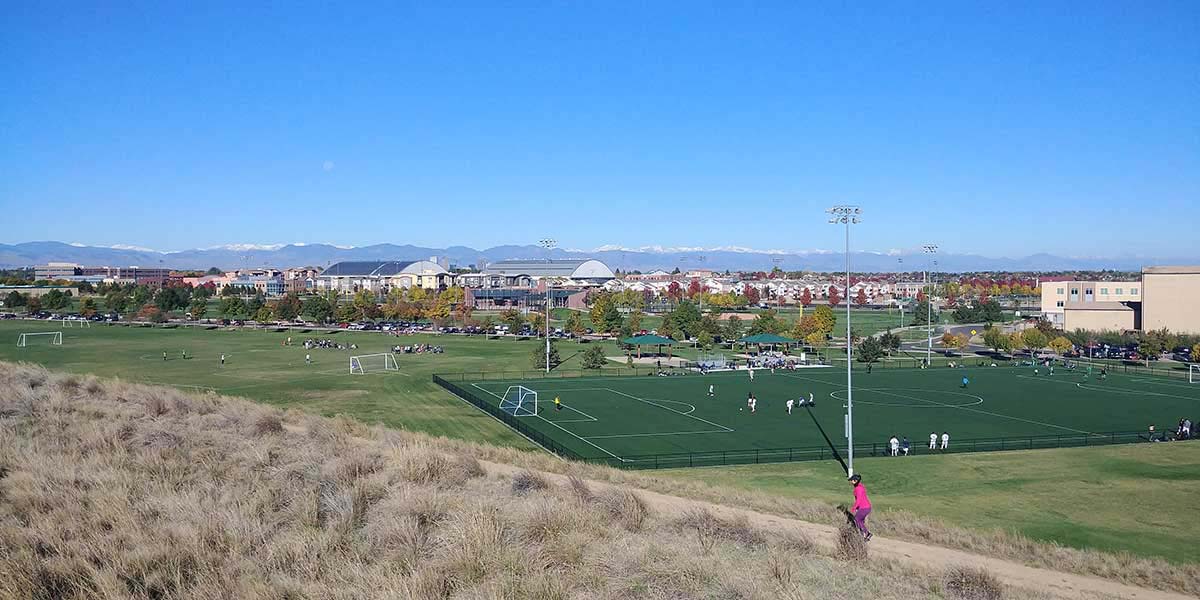 If you're currently house hunting, or looking to get financing for your new home in the Lowry Area of Denver, Colorado then you might be interested in why the Lowry neighborhood is such an attractive place to live.
As you probably already know, Denver is a thriving hotspot for jobs, tourists, and of course, transplants from all over. With gorgeous views of the mountains, sunshine 90 percent of the year, and plenty of things to do, it's no wonder the city is attracting so much attention from home shoppers.
This means renovations and new neighborhoods are on the rise in Denver. One of the top Denver neighborhoods to move to in the Denver Metro Area is Lowry. The Lowry area is not only beautiful, but it's also a great place for families and young professionals to move to without being too far from the big city life.
Below are the top five reasons why you should call Lowry your new home. Whether you're looking to buy or rent, the Lowry Area has so much to offer. It would be hard to pass up the opportunity to live in an adorable little neighborhood filled with so much to do, no matter what age or stage of life you're in.
Reasons to Live in the Lowry Area of Denver
Great Food & Drinks
Lowry is filled with delicious places to eat, grab drinks, and just relax with both indoor and outdoor seating. There are, of course, your well-known chain restaurants like Santiago's, Red Lobster, etc. However, the best food is at the local joints like Tavern Lowry, which offers pub grub and is the perfect spot to watch the game. Or the Lowry Beer Garden, which has awesome local beer, an adorable outdoor patio, and a wide variety of delicious pub food.
There are plenty of food options to choose from, but one of the restaurants with the best ratings in Lowry is North County. This Baja-style Mexican restaurant is known for its tacos, po'boys, and its selection of over 100 premium tequilas and craft beers from California and Mexico. It's inspired by the coastal area, which is found just North of San Diego. So, if you're in the mood for some beach vibes with your mountain views, this is the perfect place.
Shopping Galore
The Lowry Town Center Mall is a modern outdoor shopping complex that has everything you could ever dream of when it comes to clothes, accessories, necessities, etc. So tend to your shopaholic needs and head to the local boutiques, name-brand stores, or even the little clothing store for your dog. Plus Lowry is located near the Cherry Creek Shopping Center, which is only a 12-minute drive, tops. The Cherry Creek Mall has everything from high-end to affordable clothing boutiques, jewelry shops, appliance stores, and more.
If it's groceries you're in need of, there's a Safeway that includes a pharmacy and bakery inside. The Safeway is located right next to the Lowry Town Center, making it a convenient pit stop on your way home. Having all of your shopping districts so close is not only convenient but maybe even a little dangerous.
Fitness Centers
Colorado is known for being a healthy and active state. Lowry understands that Colorado state of mind and offers plenty of fitness centers to choose from. So when you aren't enjoying the sunshine and parks, you can head to 24 Hour Fitness, Orangetheory, Base Fitness, FIT36, or one of the many local yoga and/or pilates studios.
You can also head to Endorphin Lowry, which has the largest assortment of group and yoga classes in all of Denver. Hit up indoor cycling and strength training or yoga and barre classes to get your daily workout. Plus it's a great place to abide by their slogan, "Movement Is Our Drug."
Enjoy the View
As with most of Denver, Lowry has phenomenal views of the Rocky Mountains. However, that's not all. Lowry is centered in a quaint little suburban area of Denver. So it's also filled with lush trees, green grass, and plenty of foliage. Oftentimes, people don't picture green regions when they think of a big city. So in Lowry, you're getting the best of both worlds.
Lowry is actually known for its bountiful green spaces and lush locations, which include Sunset Park and Great Lawn Park. At these parks, you can find open meadows, playgrounds for the kiddos, and even bands performing summer concerts when the weather is warm. Living in such a verdant area of Denver can be rare, so it's definitely a great asset to take advantage of.
Plenty to Do
Though Lowry was once an air force base, it now offers plenty of amenities and activities to indulge in. Even though there's so much to do, there's still a lot of history in the location. At Wings Over the Rockies Air and Space Museum, which is located in a former aircraft hangar, you can find exhibits of warplanes from various eras. It's also home to decorative art and outer space travel exhibits.
If history isn't really your thing, there's also the Big Bear Ice Arena, which is open to public skate sessions, lessons, and hockey games. Then there's the Lowry Sports Complex Park, which is a great place to set up a picnic, grill out on the lawn, or take advantage of the basketball courts. This is the perfect place for families or young adults to spend a nice, sunny afternoon with the kids, dog, or a good book.
Find Your Dream Home
West + Main Homes is a Colorado-based real estate brokerage that specializes in residential real estate in Denver neighborhoods like Lowry, Washington Park, Sloans Lake, RiNo, and more. We have a hand-picked team of experienced agents who help buyers and sellers throughout the Denver Metro Area.
There are a lot of great neighborhoods in Denver. If you need help in your search for the perfect home please give us a call.
Beacon Lending – Colorado Mortgage Broker
About the Author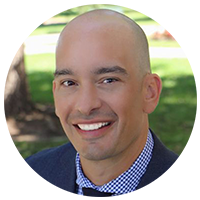 Brian Quigley
NMLS# #244003
Brian Quigley has been in the Denver mortgage industry since 2003. Customer satisfaction has been his top priority while guiding clients through the home loan qualification process. He is proficient in all types of mortgage financing including FHA/VA, Conventional, USDA, Jumbo, Portfolio, 1031 Exchanges, Reverse Mortgages, Refinancing, Construction loans, and FHA 203K loans.
View Full Profile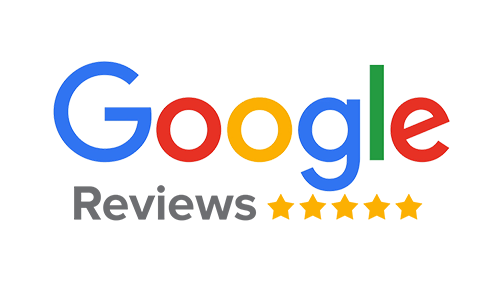 Adam Armstrong
Getting the lowest rate was the most important thing to me. I shopped 5 other lenders/brokers for my refinance. Brian was able to beat the other lenders by a significant margin....
Brent Galas
Brian, was very easy to work with for my refinance even thru this Covid time. All documents were easy to upload electronically and his processor was detailed for what was needed...
Jerred Lane
Brian has raised the bar to a whole new level. With time being precious, there are not many who have a lot of time to spare; he kept everything on point and on track.
NEED HELP NOW CLOSING YOUR HOME LOAN?
Mortgage Industry News and Information