Originally a classic college town, Fort Collins, Colorado, is now attracting residents of all ages who want to live there, work there, start businesses there, and take advantage of the relaxed yet vibrant lifestyle. At the forefront of several "best of" lists, these days is Fort Collins, which boasts bikeable streets, a burgeoning tech economy, and a breathtaking Rocky Mountain background. The top five reasons why people adore Fort Collins, Colorado (among many others!) are listed below
1) Quality of Life
People love living in Fort Collins because of its rural community charm and big-city conveniences. A great variety of intriguing activities, locations, craft beers to try, people from different backgrounds to encounter, and outdoor recreation are all available. The Choice City stands majestically with a relaxed atmosphere surrounded by the excitement of the great outdoors. You have numerous options for how you wish to live here, including going to one of several coffee shops or neighborhood restaurants or climbing one of Colorado's "fourteeners," as well as an accepting community with which to exchange experiences.
2) Growing Economy
As long as Colorado State University has been, Fort Collins has been synonymous with "beer, bikes, and music." But since 1950, the population has more than quadrupled thanks to the laid-back college atmosphere. The city's population has increased significantly just in the past ten years, and as a result, some neighborhoods' home values have virtually doubled, making housing a valuable commodity. Although it can be difficult to find a pre-owned home in a trendy area, many new homes are being constructed in Fort Collins in communities that are close to many amenities.
3) Outdoor Recreation
Many people relocate to Fort Collins in search of better access to nature because of the abundance of neighboring woods, national parks, rivers, mountains, and four unique seasons to experience. Hiking, camping, tubing, horseback riding, golfing, fishing and birdwatching are all available throughout the summer months. The best ice skating, snowboarding, skiing, and other winter activities are possible in northern Colorado because of the region's well-known snowy winters. You cannot move to Fort Collins and not take advantage of the sunshine and clean mountain air; that much is certain.
The technology, manufacturing, and education sectors account for a large portion of the expanding economy, and there are many job opportunities in the sectors of trade, finance, business services, and construction.
The three largest markets in Larimer County, from which Fort Collins is situated, are the Poudre School District, UCHealth, and Colorado State University. Prospective job growth in the region is anticipated to be significantly higher than the national average, at 51%. Additionally, Fort Collins was named one of the Best Work-From-Home Cities in 2021 by PC magazine, which is great so long as you can relocate with your existing job.
4) Excellent Schools
The highly regarded Poudre School District, which enrolls students in kindergarten through grade 12, includes Fort Collins. This school system, which provides both community schools and "School Choice" alternatives, was placed among the best ten schools in Colorado by Niche.com in 2021. Additionally, there are a ton of private schools providing parents with a wide selection of high-quality options for their kids' education.
5) Festivals
A city with a high quality of life is unlikely to be devoid of any outdoor festivals, and Fort Collins is no exception. Here, summertime is peak season, with the multi-day Bohemian Nights at New West Fest being far and away the biggest. A scaled-down version of this free massive music festival took its place in 2021; however, organizers decided to return in full force this year. Fort Collins Peach Festival, Taste of Fort Collins, and Tour de Fat are a few additional favorites.
Try new property selections in Fort Collins if you're interested in living in a vibrant city with so much to offer. If you're thinking of staying in Fort Collins, Colorado, you're on the right track. Don't hesitate.
Best Things To Do In Fort Collins, Colorado
One of the most populated cities in Colorado is Fort Collins, and there are countless activities to do there for tourists. The fantastic outdoor activities, hiking trails, nightlife, craft beer, and historic architecture in this city located in northern Colorado are what draw tourists there. Most people have no idea that up to 70% of Colorado's craft beer is produced in Fort Collins.
There are activities to be a part of in Fort Collins for everyone, whether you're a tourist looking for new things to get your hands doing or you're a new resident finding your way around. The greatest choices are listed below for you!
Old Town Fort Collins
A beautiful part of town is Old Town Fort Collins, which is located in downtown Fort Collins. Historians love to stroll through the region and explore the structures in this beautiful historic district, which has artifacts from the 19th century. Old Town Fort Collins can be better understood through historical guided tours and self-directed public art tours, which are available throughout the area's roughly 20 restored heritage landmarks.
Old Town Fort Collins has become so lovely that it served as the model for Main Street in Disneyland. Harper Goff and Walt Disney, two of America's most well-known figures, hail from Fort Collins. As a result, Main Street in Old Town served as an inspiration for Main Street at Disneyland.
In Old Fort Collins, the culinary selection is diverse. Around the region, you may discover a variety of eateries, coffee houses, and local brewers. As a result of its status as a college town, Old Town Fort Collins boasts fantastic nightlife, where you can enjoy live music, restaurants, and the arts. You may catch theatrical productions at the nearby Lincoln Center, OpenStage, and Bas Blau in the nighttime.
Don't forget to attend the summertime concerts in your area and take in the Foodie Walk and Gallery Walk if you visit in the summer. The Fort Collins Ghost Tour is yet another preferred choice. Any time of the year, you can finish this excursion. The history of Old Town's rumored hauntings will be explained to you by knowledgeable actors.
Odell Brewing Company
Craft beer is frequently on visitors' minds when they arrive in Fort Collins (and understandably so). The Odell Brewing Company is a popular brewery located in Fort Collins. It features food trucks, daily tours, and draft microbrews, in addition, to live music every week.
The brewery was founded in 1989. Odell Brewing Company has assisted Fort Collins in producing 70% of Colorado's craft beer up to thirty years later. Four qualities that the brewery takes great pride in our quality, sustainability, innovation, and independence. The lager, pale ale, IPA, and blonde ale are all well-liked artisan brews.
The food truck offers tacos, hot dogs, gourmet burgers, Cubanos, and nachos if you're also famished. You should always check the meal selection because it varies every day.
Do you enjoy tasting wines? If so, you ought to look at the extensive wine collection offered by Odell Brewing Company. The brewery has begun experimenting with wine after providing award-winning craft beer for 30 years. Try out their wines! They provide Colorado Chardonnay, Pinot Noir Reserve, Sparkling Pinot Noir, Rose with bubbles, and Guava Spitz as alternatives.
New Belgium Brewing Company, Crooked Stave Artisan Beer Project, and CooperSmith's Pub and Brewing, are among the additional breweries in Fort Collins.
Cache La Poudre River Canyon
Visitors frequently bring a ton of adventure gear when they are ready to visit Fort Collins. This is due to Fort Collins being a paradise for outdoor enthusiasts. The ideal location for outdoor recreation is the Cache La Poudre River Canyon.
Whitewater rafting down the Cache La Poudre River Canyon is a well-liked activity.
Whitewater rafting may be done at Mishawaka, Upper Poudre, and Lower Poudre along the Cache La Poudre River Canyon. The months of May through September are ideal for visiting the River Canyon. However, you must be at least 13 years old if you want to go whitewater rafting in Upper Poudre and Mishawaka.
For those who enjoy the outdoors, taking a hike past the Poudre River Trail is fantastic. For runners, bikers, inline skaters, and bicycles, the paved track is ideal. The 35km length of the track makes it perfect for extended bike rides in the summertime.
Taking a ride along the picturesque lane down Cache La Poudre is a fantastic alternative. Walden and Fort Collins are connected by the lovely driveway. Despite the three-hour trip, you'll pass the time admiring the breathtaking Roosevelt National Forest, which is located next to the Cache La Poudre River.
Horsetooth Reservoir
The Horsetooth Reservoir is among Fort Collins, Colorado's top outdoor attractions. The Horsetooth Reservoir is situated close to the city in the foothills. Although access and camping permissions are required, the location is a great site to see the sunrise.
A fantastic alternative is to visit the adjacent waterfall, which can be reached through many routes. Mid-June is the best period of the year to view the waterfalls as there is the most humidity in the falls.
Do you enjoy amazing vantage points? You'll enjoy driving to the summit of Horsetooth Mountain if you do. Awe-inspiring vistas of Fort Collins, Colorado, and the Horsetooth Reservoir may be seen from the summit. Commuting is the best choice unless you're an expert hiker with strong fitness levels because the height is 7,256 feet above sea level.
Go bouldering and climbing if you're feeling particularly daring. The Horsetooth Reservoir is regarded by many Americans as the birthplace of American bouldering. The region has a wide range of excellent boulder problems in all different sizes and shapes, including the well-known John Gill boulder problems in Rotary Park.
Another fantastic location for outdoor recreation is Lory State Park, which is close to the Horsetooth Reservoir. With 26 miles of trails, this state park is perfect for hiking, mountain biking, and horseback riding.
Totally 80s Pizza And Museum
Totally 80s Pizza and Museum, with permission
There is nothing more satisfying than taking a savory meal at the Totally 80s Pizza and Museum after a long day of exploring or sipping great local craft beer. It boasts the largest assortment of 1980s pop culture items and is the only restaurant and museum dedicated to that era.
Additionally, the restaurant serves more than just delectable pizza! Although this restaurant is known for its great pizza, which features homemade sauce and dough created with 14 different spices and herbs, it also offers garlic parmesan twists, a sizable salad bar, tasty chicken wings, and fresh beer on tap.
Fort Collins Museum Of Discovery
Any culture enthusiast should visit the Fort Collins Museum of Discovery. The Schatz Family Exploration Zone, People on the Move, Wildlands & Wildlife, Music and Sound Lab, and Natural Areas are only a few of the museum's displays. The museum also features literature, house photos, and other items relevant to community history. About 38,000 items are in the Fort Collins Museum ensemble.
Bonus Points
Coolest Places To Stay In Fort Collins:
The Armstrong, a fantastic and Instagram-worthy restaurant in a vintage boutique hotel, is perhaps the best option for foodies. Ace Cafe, the on-site restaurant, serves some of the greatest shared small meals and handmade beverages in the area. The ideal location for a cup of coffee in the morning is Mugs Coffee Lounge.
Best for Fans of Music:
Music enthusiasts will adore The Elizabeth Hotel, which has facilities like record players in each room. This hotel in Fort Collins' downtown has a popular local restaurant, a lively live music venue, and a stylish rooftop lounge with views of the mountains.
Best Used and Tested:
Warren Lake may be reached by car within a minute from Fort Collins Marriott, which has an indoor and outdoor pool. You'll enjoy The Falls Bar's drinks, nibbles, and the on-site Copper Creek Restaurant.
Beacon Lending – Colorado Mortgage Broker
About the Author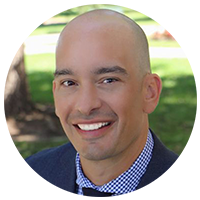 Brian Quigley
NMLS# #244003
Brian Quigley has been in the Denver mortgage industry since 2003. Customer satisfaction has been his top priority while guiding clients through the home loan qualification process. He is proficient in all types of mortgage financing including FHA/VA, Conventional, USDA, Jumbo, Portfolio, 1031 Exchanges, Reverse Mortgages, Refinancing, Construction loans, and FHA 203K loans.
View Full Profile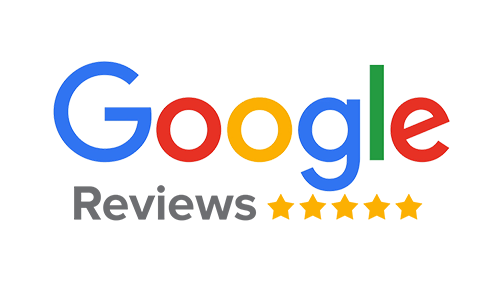 Adam Armstrong
Getting the lowest rate was the most important thing to me. I shopped 5 other lenders/brokers for my refinance. Brian was able to beat the other lenders by a significant margin....
Brent Galas
Brian, was very easy to work with for my refinance even thru this Covid time. All documents were easy to upload electronically and his processor was detailed for what was needed...
Jerred Lane
Brian has raised the bar to a whole new level. With time being precious, there are not many who have a lot of time to spare; he kept everything on point and on track.
NEED HELP NOW CLOSING YOUR HOME LOAN?
Mortgage Industry News and Information