Everyone enjoys the laid-back atmosphere of Aurora, Colorado, including pensioners, soldiers, immigrants, and millennials. No matter your age group or idea of a good time, Aurora knows how to cater to all.
The Rocky Mountains are only an hour's drive from Aurora, which is in the southern part of Denver. On weekends, you'll have plenty of opportunities to go hiking, skiing, snowboarding, and exploring. Additionally, the distance between the city and the mountains is just right to provide you with some absolutely stunning vistas (the sunsets in the city frequently prompt you to pause what you're doing and take a photo).
Colorado's temperate climate can be enjoyed without traveling outside of the state. Six park golf courses, numerous lakes for stand-up paddling and fishing, and long miles of paths for hiking, biking, and horseback riding. Are you curious about this welcoming Colorado city? Let's examine some good reasons to live in Aurora.
1. Fantastic Family Activities
You don't need to leave Aurora to have a nice time, though the highlands will undoubtedly entice you to take a hike and enjoy skiing on free days. As an illustration, your group will have a wonderful time at the brand-new Gaylord Rockies Resort and Convention Center. This enormous resort has an outdoor and indoor pool and a large screen for viewing the Colorado Rockies or Denver Broncos.
You should also visit Stanley Marketplace, which is home to over 50 shops, including a ton of eateries, food carts, wineries, breweries, and many other locations to sample delectable treats. Stanley Marketplace is a quirky, former factory building.
2. Culture And The Arts
Consider Aurora to be a generic, uninteresting Denver suburb. Think again. Vintage Theatre is a small theater offering cutting-edge performances and a thriving youth theater program. The Aurora Fox Arts Center, a former cinema theater from the 1940s that was restored as a theatrical arts venue in the late 1980s (you'll find theatrical education lessons for youngsters here, too), also hosts stage productions and other acts. With over 1,100 acres, the Plains Conservation Center provides a glimpse of life in Colorado, mostly in the middle of the 1800s, and the Aurora History Museum features changing exhibits on subjects, including the city's craft beer sector and notable historical figures.
3. High-Quality Medical Care
The University of Colorado Anschutz Medical Campus, a renowned medical school where about 4,700 unique students study the fundamentals of nursing, medicine, public health, dentistry, and other fields, is located in Aurora.
The leading hospitals in the region, Children's Hospital Colorado and the University of Colorado Hospital, are also there.
Vintage Theatre
4. Affordability
Aurora is one community in the Denver metropolitan region where great housing remains feasible. In fact, due to its comparative affordability with income, Aurora is among the hottest housing markets across the country. Currently, the median home value in Aurora is roughly $485,000, which is a bit high in comparison to some regions of the nation but reasonably priced for this region of Colorado.
5. Independent Breweries
It's important to note that Aurora is a haven for some very amazing taprooms and breweries (Colorado is synonymous with craft beer). To mention a few, there is Dry Dock Brewing Company, Ursula Brewing, the Pilothouse Brewing Company, which produces mouthwateringly wonderful apricot beer, and many more. You don't drink beer? That's fine. If you're fortunate, Soba Schnoodle, the cidery's official mascot, will let you pet him as you enter the tasting area at Haykin Family Cider, which is also located in Aurora.
6. Jobs Abound
If you're considering moving, you should be aware that Aurora is home to numerous private and public employers. Aurora's biggest employers include the University of Colorado Hospital and Medical Campus, Children's Hospital Colorado, and Buckley Air Force Base. Additionally, a large number of aviation and biotech businesses, such as Lockheed Martin, Raytheon Company, Kaiser Permanente, and Northrop Grumman, have facilities here.
Best activities to perform in Aurora, CO
In terms of population, Aurora is the third-largest city in Colorado. As one of the state's most vibrant cities, Aurora accommodates visitors with a range of intriguing sights and enjoyable activities.
Aurora is rich with sites that will undoubtedly go up in your box of memories, from relaxed parks to stunning museums. The city epitomizes what a great vacation spot should be like because it is brimming with culture, life, art, and delicious food.
The top activities in Aurora, Colorado, are as follows:
Experiencing nature in Cherry Creek State Park.
Cherry Creek State Park was designed to be centered on a reservoir that spans over 880 acres. The "Denver's Spacious Backyard Playground" park is a perfect place to enjoy the surrounding landscape and fresh air. The park is spread out over such a large area, so there is much for visitors to discover and enjoy.
In the summer, the mood in this area is always positive, and in the fall, it is calm and serene. Enjoy the benefits of the several activities the park offers while you're there, such as horseback riding, picnicking, hiking, and camping. Along with these features, The state park also has a boat ramp, a public picnic area, gravel walking paths, and immaculately maintained campsite spaces.
Southlands is the place to go shopping.
Southlands is undoubtedly the upscale and contemporary neighborhood in Aurora's downtown. Nearly any amusing and trendy activity that comes to mind may be found at this outdoor retail mall.
People who enjoy cozy and quaint places should take a visit there. A one-stop shop for everything, Southlands has everything from a posh theater and restaurant to American Eagle and H&M, as well as a fashionable, cutting-edge health club and small retailers.
Numerous attractions, including eateries, a community plaza, a Main Street, entertainment venues, independent street performers, and more, are located throughout the neighborhood.
Visit Aurora Reservoir to go fishing
Over 31,000 acres in size, Aurora Reservoir is a leisure area with beautiful open and lush green places. Senac, Lone Tree, and Marina are the names of three coastal inlets that form part of the reservoir. It offers a superb setting for a variety of leisure pursuits, including hiking, fishing, boating, jogging, swimming, cycling, and scuba diving.
The area is also home to a wide variety of fish, such as walleye, trout, and catfish. There is also a second boat dock nearby. The reservoir land itself has equipment that may be leased for all of these activities.
View the Aurora History Museum's Displays
The Colorado Department of Library and Cultural Services established the Aurora History Museum as a section in 1979. In 1990, it relocated to a new location. The year after, it reopened.
The museum has a substantial collection of documents and artifacts that tell the story of Colorado and Aurora throughout history. It also shows how Aurora's demographics and lifestyle have changed over time. A variety of recurring displays that showcase the city's numerous neighborhoods are also available at the museum. For instance, the Drink Local exhibit, which is always changing, highlights Aurora's history with beer production.
The best feature of the museum is that it invites new firms and sponsors to participate in Aurora's economic aspirations, in addition to illuminating the province's cultural background.
Visit Vintage Theatre to Attend a Live Performance
The founding of Vintage Theatre in Aurora has a fantastical background. This dream was experienced by a group of friends who were ardent art fans in the year 2002. With their commitment, it only required a few years to realize their dream of creating a Vintage Theatre.
The theater was divided into three separate performance spaces, each of which had soundproof walls, controlled lighting, and seating for up to 145 people.
Since it served as a haven for the creative community and people who enjoyed conventional theatre, it kept growing. In addition to other activities, they provide workshops, lectures, and staged readings. Additionally, each of Vintage Theater's performance spaces offers bar service. You can watch a show anytime you want because the theater is open all year.
The Plains Conservation Center is Worth a Visit
The stunning Aurora Plains Conservation Center, which first welcomed visitors in 1949, has a strong feel of the great outdoors. This area was classified as an outdoor amenity by the state government. Make a trip there if you care about protecting the environment.
To provide a venue where people may learn about all the efforts made to protect Colorado's biological history, the park was created. A yurt is located on the Plains Conservation Center's grounds. The two primary locations of the center are the Aurora location and the West Bijou Site. An old barn, a blacksmith shop, a camp, and a classroom are all part of the Aurora location.
Visitors can take in Colorado's lush pastures and discover more about ecological and biodiversity sustainability in addition to visiting the two venues.
Plains Conservation Center for Pronghorns
Bally's Arapahoe Park is one of Aurora's busiest places from May to August. Throughout the summer, the park hosts a range of horse race events. This includes races for Arabian, paint, and quarter horses.
The Mile High Derby and other prestigious horse races are held on the racecourses here. This location is ideal for folks who need an adrenaline boost to make them engaged and enthusiastic.
Extra free parking spaces, food trucks, pubs, snack shops, and other amenities can be found on the higher levels of Bally's Arapahoe Park. It's a great place to visit with family and friends.
The Colorado Freedom Memorial serves as a place to honor fallen heroes.
It is estimated that 6,000 people died or vanished throughout many conflicts and government operations. To honor and respect the sacrifices made by each of those individuals, this monument was constructed.
The Colorado Freedom Memorial was the first monument erected in the country in honor of combat heroes and their sacrifices, which is another amazing fact. All 6,000 names are written on the memorial and are arranged according to their services. However, there is no alphabetical order in which the names are listed, which symbolizes the turmoil and disarray that inevitably brings to everyone's lives.
Purchase Show Tickets at the Aurora Fox Arts Center
The Aurora Fox Arts Center, which was first constructed in 1946 as a movie theater, is located in the center of the Aurora Cultural Arts District. When you wish to change the environment to one that is more formal and upscale, go here.
To enhance its layout and seats, the theater witnessed refurbishment. With a capacity for 245 people and an arts complex, it reopened in 1985. Additionally, there are a few businesses and a rehearsal room nearby.
The location is ideal for a family outing or an intimate date because of its amazing ambiance and attitude. Watching a play at the Aurora Fox Arts Center will undoubtedly make for an enjoyable evening because it features intimate and expert performances by knowledgeable artists.
Conclusion
Aurora is one of Colorado's best-kept secrets. It's one of the most exciting cities you can visit, and if you're looking for a place to call home, it's a great choice. From its socioeconomic advantages to its family-friendly amenities, you can't go wrong with Aurora, CO.
If you still have any doubts, come visit and explore the wonders Aurora holds for you and your family. We advise that you don't delay. The city is especially beautiful at this time of the year.
Beacon Lending – Colorado Mortgage Broker
About the Author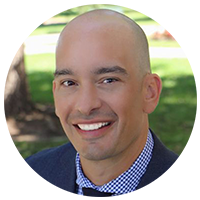 Brian Quigley
NMLS# #244003
Brian Quigley has been in the Denver mortgage industry since 2003. Customer satisfaction has been his top priority while guiding clients through the home loan qualification process. He is proficient in all types of mortgage financing including FHA/VA, Conventional, USDA, Jumbo, Portfolio, 1031 Exchanges, Reverse Mortgages, Refinancing, Construction loans, and FHA 203K loans.
View Full Profile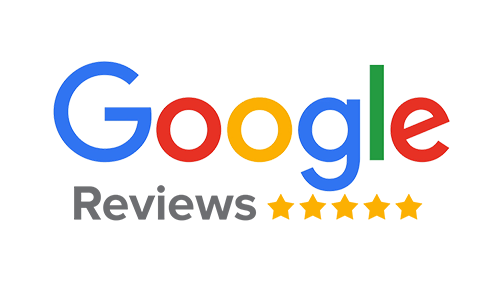 Adam Armstrong
Getting the lowest rate was the most important thing to me. I shopped 5 other lenders/brokers for my refinance. Brian was able to beat the other lenders by a significant margin....
Brent Galas
Brian, was very easy to work with for my refinance even thru this Covid time. All documents were easy to upload electronically and his processor was detailed for what was needed...
Jerred Lane
Brian has raised the bar to a whole new level. With time being precious, there are not many who have a lot of time to spare; he kept everything on point and on track.
NEED HELP NOW CLOSING YOUR HOME LOAN?
Mortgage Industry News and Information