What is Delayed Financing?
Delayed financing allows home buyers to pay cash for a property and then later pull that cash out using a refinance. It provides a way for investors to keep cash in their hands while allowing owner-occupants to finance their home purchase. In essence, you essentially buy a home for cash, then immediately take on a mortgage and pull out a lot of the equity in the home.
If the property has been purchased within the last six months, this is allowed to be done. While cash-out refinances have their set of guidelines, delayed financing is a tool that a lot of homeowners are using in today's competitive real estate market. It is important to note how that six-month period is measured. That period is measured from the purchase date of the property to the closing date of the refinance. Keep that in mind as it is important to start the refinance process as soon as you are able.
Delayed Financing Guidelines
Here are some of the other guidelines to consider when qualifying for a delayed financing refinance:
No affiliation or relationship between the seller and the buyer of the property at the time of purchase.
Closing Disclosure is required from the original purchase confirming that your transaction was an "all cash" transaction. Note: Funds received as gifts and used to purchase the property may not be reimbursed with proceeds of the new mortgage loan.
The title report must confirm that there are no mortgages (liens) reported on the property plus that the borrower is the owner of the property on title.
You need to be able to source the funds for the "all cash" purchase.
The loan amount for the new mortgage cannot be more than the cash value the borrower used to purchase the property (plus closing costs) on the new mortgage.
The new loan amount is subject to LTV (loan-to-value requirements) for a refinance.
The new loan is subject to current conforming loan limits
For a full list of guidelines, it is best to speak with your loan officer or research Fannie Mae Guidelines relating to Delayed Financing.
Benefits of Delayed Financing?
If you are asking what the appeal of delayed financing is, lets dive into that. Here are some reasons why delayed financing may be a great fit for you if you have the cash to throw down to pay for a property in full.
Typically, with traditional cash-out refinancing, borrowers need to wait six months before they are allowed to do a cash-out refinance. But Fannie Mae allows an exception to do a cash-out refinance mortgage loan under six months via Delayed Financing Mortgage Guidelines
A hot real estate market has really elevated the competition when buying real estate. Many have heard the saying "cash is king." By being able to pay for a property, in cash, that makes you a very attractive buyer often leveraging you higher than other buyers.
Low interest rates. Mortgage interest rates continue to be extremely low so many people do not mind having a mortgage if it means they can pull the bulk of their cash out.
Build credit. By having mortgage debt and repaying it on time repeatedly, you're building favorable marks on your credit report. In turn, your creditworthiness will have a positive outlook.
Liquidity or cash-on-hand. By having that cash on hand, you can find a new use for that cash by possibly buying another property, saving it, investing it in something else, etc. Diversifying your investments could be one of the best things you could do with your money.
A mortgage may not be feasible at the time of purchase. When buying a foreclosed property, property at a sheriff sale, or short sale, cash may be the only option to purchase. With delayed financing, you can pull that cash back out after you have acquired that property.
Maybe the property you're buying would not qualify for mortgage financing. If you are buying an investment property that is in very poor condition, like a fixer-upper, you can use cash to purchase the property and then use delayed financing after you have been able to rehab the home.
Disadvantages of Delayed Financing
With every decision, of course there are down-sides as well. Here are some disadvantages surrounding the concept of delayed financing.
You need a lot of cash up front. Not all people are sitting on great amounts of cash to pay for a property in cash. Delayed financing works for people who have the financial means to purchase outright.
Possible higher mortgage rates. The lender may charge a higher mortgage rate relative to a cash-out refinance. This is not always the case, so it is best to include your loan officer in these financial decisions.
There is a chance that the home appraisal may come in at a value less than the buyer paid for it. That will affect the amount of money you will be able to pull out during a cash-out refinance so you will want to keep that in mind.
Delayed financing is not offered for FHA, VA, or USDA mortgages. It is limited to conventional mortgages as well as jumbo loans.
Questions About Delayed Financing? Beacon Lending is Here to Help
Knowing what to do regarding your real estate decisions can be tough. Having the right Realtor and Loan Officer is crucial. If you feel delayed financing is something you would like to pursue, Beacon Lending would love to help guide you in that financial decision. We are always here to help whether that is with a purchase, refinance, or any questions you have along the way. We look forward to discussing how we can serve you.
About the Author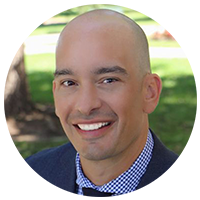 Brian Quigley
NMLS# #244003
Brian Quigley has been in the Denver mortgage industry since 2003. Customer satisfaction has been his top priority while guiding clients through the home loan qualification process. He is proficient in all types of mortgage financing including FHA/VA, Conventional, USDA, Jumbo, Portfolio, 1031 Exchanges, Reverse Mortgages, Refinancing, Construction loans, and FHA 203K loans.
View Full Profile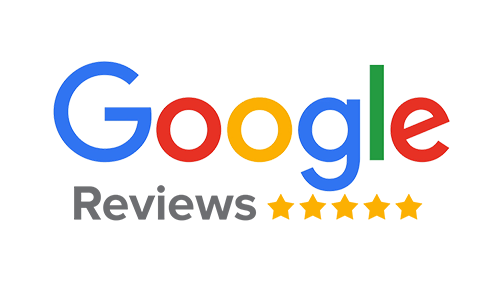 Adam Armstrong
Getting the lowest rate was the most important thing to me. I shopped 5 other lenders/brokers for my refinance. Brian was able to beat the other lenders by a significant margin....
Brent Galas
Brian, was very easy to work with for my refinance even thru this Covid time. All documents were easy to upload electronically and his processor was detailed for what was needed...
Jerred Lane
Brian has raised the bar to a whole new level. With time being precious, there are not many who have a lot of time to spare; he kept everything on point and on track.
NEED HELP NOW CLOSING YOUR HOME LOAN?
Mortgage Industry News and Information