A down payment on a mortgage can be one of the largest obstacles you face as you embark on the journey towards home ownership. Despite what you may have heard 20% is not required. There are a lot of options ranging from 0% to 20% depending on your situation.
How much down payment on a mortgage you are willing to make is a tough decision. You need to weigh the pros and cons of putting more cash down up front vs saving cash for when you are officially an home owner. Below is some helpful information that can help you decide.
One thing to note is that the down payment is only part of the amount you will need to bring to closing. The closing costs are in addition to the down payment. The closing costs will vary depending on your lender's fees, taxes, etc… These are fees which you should get quoted to you as you shop for a mortgage broker.
Different Types of Loans Have Different Down Payment Minimums
You and your mortgage broker will want to discuss different types of home loans. The type of home loan that works best for you may depend on a variety of factors and taking time to communicate clearly what your intentions are and your situation are important so that your mortgage broker can fit you into the best loan.
Are you looking to make a minimum down payment? If you are looking to make the smallest down payment possible then you will want to look at the different loans types and their down payment options below.
Conventional Loan Down Payment Minimums
Conventional loans can be a great option for first time home buyers because they offer a 3% down payment option.
For those who are not first time home buyers this minimum down payment is set at 5%.
There is another intriguing thing about Conventional Loans. If you can make a 20% down payment then you will not have the added monthly expense of Private Mortgage Insurance (PMI). If a 20% down payment is not possible you can still have this added expense removed once your loan to value ratio reaches 80%.
FHA Loan Down Payment Minimums
The minimum down payment required on an FHA Loan is 3.5%. This includes people that are not first time home buyers. However, FHA Loans require mortgage insurance for the life of the loan.
While this saves you money up front you could end up paying much more over the life of the loan. In 2020 you can expect the mortgage insurance premium to be around .8%. If you owed $300,000 on your home this mortgage insurance premium would be about $2,400 per year, adding $200/month to your monthly mortgage payment. View a chart that outlines the mortgage insurance premiums on FHA Loans.
Loans that offer 0% down payment options
There are home loans that offer 0% down payment options. These are federally backed mortgages that include VA Loans and USDA Loans.
VA Loans
VA Loans are reserved for people who have served in the military. If you qualify for a VA Loan you get into a home with 0% down and great interest rates.
USDA Loans
USDA Loans also offer a 0% down payment minimum. These loans are designed to encourage home buyers to purchase homes in rural areas. They are also designed to help people with limited financial resources achieve homeownership.
Is there a benefit to putting 20% down payment on a mortgage?
Yes, on a Conventional Loan this will eliminate the mortgage insurance requirement. Removing the mortgage insurance premium you can save hundreds of dollars per month on your mortgage payment. It can also give you a better interest rate over the life of the loan because your loan is less of a risk on the eyes of the lender.
Keep in mind that the this only applies to Conventional Loans. FHA Loans include mortgage insurance over the life of the loan.
Saving cash and putting less money down on a mortgage can be a good idea
As a perspective home buyer you need to weigh how much down payment on a mortgage is appropriate for you. Using all of your cash for the down payment and closing costs could leave you vulnerable to expensive home repairs. Even with a detailed home inspection there can be expensive repairs and improvements that are just part of being a homeowner.
Setting aside some cash and going with a lower down payment can help you have some breathing room after closing on your new house. It might also open up the door to make a few home improvements and increasing the value of your new home right away.
Final Thoughts on a Down Payment Strategy
Trying to decide exactly how much money to save for a down payment on a mortgage is not easy. Communication with your mortgage broker is crucial. Be sure to communicate your situation honestly as well as your goals for owning the home. A good mortgage broker will be able to help you understand your options and the long term costs and effects.
In general, a smaller down payment will lead to larger monthly payments and possibly a higher interest rate. However it will leave you with cash to deal with expensive home repairs or home improvements.
On the other hand, a larger down payment can drastically reduce the cost of the mortgage over the life of the loan by eliminating the mortgage insurance and securing lower interest rates.
About the Author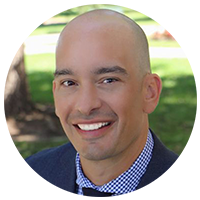 Brian Quigley
NMLS# #244003
Brian Quigley has been in the Denver mortgage industry since 2003. Customer satisfaction has been his top priority while guiding clients through the home loan qualification process. He is proficient in all types of mortgage financing including FHA/VA, Conventional, USDA, Jumbo, Portfolio, 1031 Exchanges, Reverse Mortgages, Refinancing, Construction loans, and FHA 203K loans.
View Full Profile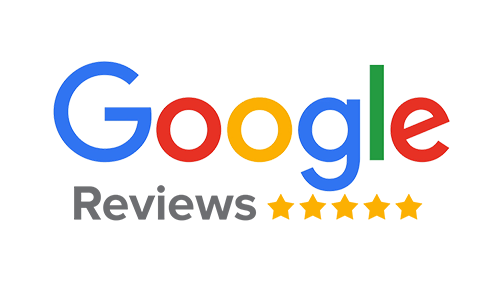 Adam Armstrong
Getting the lowest rate was the most important thing to me. I shopped 5 other lenders/brokers for my refinance. Brian was able to beat the other lenders by a significant margin....
Brent Galas
Brian, was very easy to work with for my refinance even thru this Covid time. All documents were easy to upload electronically and his processor was detailed for what was needed...
Jerred Lane
Brian has raised the bar to a whole new level. With time being precious, there are not many who have a lot of time to spare; he kept everything on point and on track.
NEED HELP NOW CLOSING YOUR HOME LOAN?
Mortgage Industry News and Information