What is an Opportunity Mortgage Loan?
Five Money-saving Strategies
Are you looking to purchase or refinance an existing home but are struggling with the idea of taking on a large mortgage?
Or, are you trying to find a way to help out a family member who is struggling to get into the housing market?
If so, then you may want to consider obtaining a Family Opportunity Mortgage. This type of mortgage can offer some major benefits, including lower interest rates and smaller monthly payments. In this blog post, we will discuss five money-saving strategies that will help you obtain a Family Opportunity Mortgage!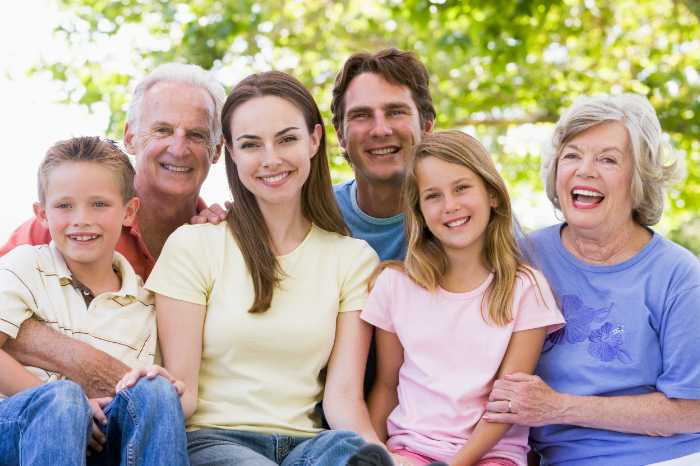 The Home is considered a Primary Residence
The Home is considered a Primary Residence – Yes, you do need to own a primary residence currently, so, in essence, you are buying another primary residence, as this new home purchase is for your elderly parents, college-age children, and special-needs adult children.
Why does this matter and why is this a money-saving strategy?
Great question. You are getting the low down payment option of as little as 5% down, and get the same interest rate, as you would, if buying a primary residence. Let's compare that with the 15% required down payment for an investment property, and you are saving thousands of dollars. And if you are married, both incomes can be used to qualify for the loan – giving you a much better chance of being approved and getting that low-interest rate.
The family member whose name is on the mortgage does not have to live on the property – This is probably one of the best features of the Family Opportunity Mortgage. The family member whose name is on the mortgage could live in another state or country and still qualify! This is a great option if you are looking to help out a family member who is struggling to get into the housing market, as it allows them to obtain a mortgage with much better terms than they would otherwise be able to get.
FAMILY OPPORTUNITY MORTGAGE INVESTMENT PROPERTY MORTGAGE

Example – $300,000 purchase price Example – $300,000 Purchase Price

5% Down = $15,000 15% Down – $45,000

$285,000 Loan Amount $255,000 Loan Amount

6% Interest Rate 7.5% Interest Rate

Principal and Interest – $1708.72 Principal and Interest – $1783.00In the above example, you would be saving $30,000 on the purchase, $74.28 on the monthly payment, and additional thousands in interest over the life of the loan.
Family Opportunity Mortgage Refinance
2. You can refinance your existing Investment property to Owner Occupied
Family Opportunity Mortgage Case Study
A client of ours purchased an investment property years ago. After multiple years of having a good tenant in place, and wanting her aging father closer to her, she decided to end the lease upon it maturing the end of the year.
Since here father, now of retirement age, is only receiving Social Security, and will not qualify for this home on his own, this qualifies her to refinance under the Family Opportunity loan, as owner occupied, as her father will now reside at her property.
The client was able to obtain a much lower interest rate, she went from an investment property purchase, to now, a rate and term refinance, under primary residence conditions.
The only supporting documentation we needed was the dads current address, social, and date of birth, along with a 4506-T, which we process to validate from the IRS that he does no qualify for the home loan by himself, from what was reported to the IRS.
In some instances we don't even need a 4506-T, if the income threshold is not even met.
The intention of this program is really to have your loved ones taken care of, fully supported, and close by to you, especially if you are concerned of their well being.
There is absolutely no stress, friction, or paperwork involved for Mom or Dad, as they are not requiring to be on any of the loan documentation, if you wanted to keep them off. This includes title, the deed, mortgage note, and any loan documentation.
Family Opportunity As A Reverse Mortgage Alternative
3. Can be a massive, money saving alternative to a Reverse Mortgage
Example : You are of retirement age and own your home free and clear. You receive minimal in social security, and have a small pension you receive every month. You are curious about a reverse mortgage, because you are told that you never have to make a payment again.
The estimate value of your home is $600,000.
Your daughter is against the Reverse Mortgage idea, and proposes you sell the home for $600,000, and put the proceeds in an interest bearing account that will compound over time, and GROW over time, not be depleted.
Her strategy is as follows, and is fiscally responsible for the family going forward.
After you sell the home for $600,000, let's say you have $550,000 in net proceeds. This is now your money to freely invest in a conversative , interest bearing account.
Your daughter then will purchase another primary residence close to her, since you are moving from out of state, and puts down 5% on a $600,000 home, for you to be closer to her.
A great money saving alternative if this scenario would line up for you.
You avoided the bank owning your property, protected your growing asset by selling, and then placing into an interest bearing, growing account, and you now get to be closer to your daughter, in a brand new home, under The Family Opportunity mortgage.
Again, we provide reverse mortgages as well, and they definitely fulfill a certain needs, so if you would like to learn more about reverse mortgages, we also do have a video here, and article breaking down the program.
Rent To Own For Your Child
4. Utilize RENT to OWN for your Special-Needs Adult Child
CASE STUDY – A client of our was renting a home out for his special needs daughter. Rent was being paid for by the state, in the form of a monthly stipend of around $1500. An opportunity opened up for the father to purchase the home, and he was able to use the $1500 rent payment, towards the mortgage payment.
We structured the loan in that the only supported paperwork we needed for his daughter was documentation of her permanant disability, and proof that the $1500 housing stipend would apply towards a purchase home loan in Colorado, which it did.
Dad was able to use his income as well to support the debt to income ratio, and his daughter did not have to be on the loan or title. The awesomeness of this program is not to be dismissed. This was also a situation where they were renting this home for so long, and when they had the opportunity to buy it, everything lined up for them, with Dad just having to put down 5%.
Should You Use Family Opportunity Mortgage Lenders?
5. ASK QUESTIONS and ALIGN with a Lending Professional who knows this PROGRAM inside and out.
How is this a money saving strategy?
Well if you don't ask, you will never know, and you might find yourself in a situation classifying a property as an investment, when you don't need to.
Or wrestling with should I do a reverse mortgage?
Or I am being told my Mom and Dad have to be on the loan and title, is that true?
Or my lender says this program does not exist. Is that true?
Or can I buy a condo for my son Phil, who is going to college this fall, while classifying the home as owner occupied, and not live there?
The more familiarity and questions you have around this program is what got you here, so that is the first step. The next step would be to reach out to us with any other questions you have about this program, as this is our service to you.
The program allows for you to purchase a home from a family member, and the distance does not matter. You can have Mom and Dad live down the street if you like. The only requirement is that you own a primary home yourself, and that they would not qualify for the home on their own. Simple.
The mortgage world becomes less a myriad of mazes and uncertainty, when you can continually ask questions to the point of exhaustion, to where you have the complete confidence in knowing that you are working with a professional.
So if you are wanting to have a family member close by, or just want to take care of them by owning the property outright, this may be a great option for you.
Please consult with your tax advisor on any possible implications this has on any current taxation situation you may have.
About the Author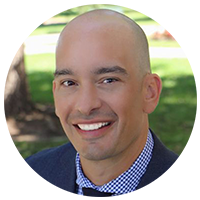 Brian Quigley
NMLS# #244003
Brian Quigley has been in the Denver mortgage industry since 2003. Customer satisfaction has been his top priority while guiding clients through the home loan qualification process. He is proficient in all types of mortgage financing including FHA/VA, Conventional, USDA, Jumbo, Portfolio, 1031 Exchanges, Reverse Mortgages, Refinancing, Construction loans, and FHA 203K loans.
View Full Profile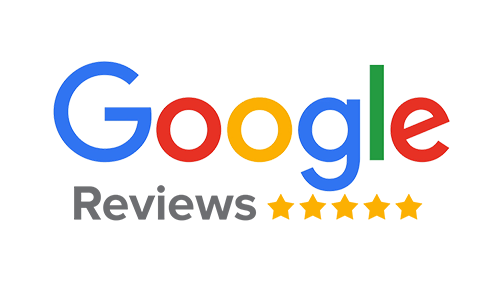 Adam Armstrong
Getting the lowest rate was the most important thing to me. I shopped 5 other lenders/brokers for my refinance. Brian was able to beat the other lenders by a significant margin....
Brent Galas
Brian, was very easy to work with for my refinance even thru this Covid time. All documents were easy to upload electronically and his processor was detailed for what was needed...
Jerred Lane
Brian has raised the bar to a whole new level. With time being precious, there are not many who have a lot of time to spare; he kept everything on point and on track.
NEED HELP NOW CLOSING YOUR HOME LOAN?
Mortgage Industry News and Information