Introduction
Take comfort if your plans to purchase a house were delayed due to bankruptcy: If your bankruptcy was dismissed within the last one to two years, you may be eligible for an FHA loan. Contingent on whether you filed a Chapter 7 or Chapter 13 bankruptcy, FHA criteria allow you to qualify for a loan sooner even though a bankruptcy may linger on your credit report for seven to ten years.
Depending on the type of bankruptcy that was discharged, there are different requirements for obtaining an FHA loan after filing for bankruptcy. There are two forms of bankruptcy that people can file for, and each has certain requirements for obtaining an FHA loan. Let's get into them.
Chapter 7
The profits from the sale of all your assets during a Chapter 7 bankruptcy are employed to settle creditors and discharge any dischargeable debt. The most typical type of bankruptcy is excellent for those who don't make enough money to pay off their obligations.
After your bankruptcy has been dismissed for two years, you are qualified for a new FHA loan. A "discharge" is a court ruling that exonerates you of the obligations covered by the bankruptcy; the discharge's date stamp also begins the timer for the waiting period. In addition to the waiting time, you must additionally fulfill the following two conditions:
You need to have rebuilt your credit. Lenders will closely monitor your credit management following a bankruptcy, particularly your recent credit record on any new debt and the total amount of additional debt you have incurred.
The cause of the bankruptcy must be stated. For the lender to comprehend what transpired and how things have improved financially since the bankruptcy was filed, a letter of justification is often necessary.
If you can demonstrate that your bankruptcy was brought on by extenuating circumstances, you can also be qualified for FHA financing 12 months after your bankruptcy has been discharged. These are referred to as "extenuating conditions" by the FHA, and they include:
The passing of a spouse who was employed
Serious disease
Getting fired
Your whole possessions getting destroyed by a natural disaster.
To get this exemption, be prepared to provide a wealth of supporting documents.
Alternatively,
If financial mismanagement resulted in your bankruptcy, you will normally need to stand in line 4 years from the time the bankruptcy was dismissed or discharged before acquiring a mortgage that complies with the guidelines from Freddie Mac and Fannie Mae that many lenders follow.
Dismissal indicates that the court rejected your request to file for bankruptcy after reviewing your petition. In chapter 7 bankruptcy, the discharge typically takes place four months following filing. The waiting time is reduced to two years though, provided you can prove that there were exceptional circumstances that led to your bankruptcy.
When applying for a VA home loan, applicants must wait at least 2 years from the time of their chapter 7 release, much like HUD. It can be feasible to obtain a VA mortgage before the two-year milestone if just one year has gone but external factors led to bankruptcy.
The only situation where it would be feasible to secure a VA mortgage if it has been less than a year is if the bankruptcy was brought on by a self-employed borrower's company failure, the borrower has subsequently found permanent employment, and the borrower has no other credit issues.
Lenders must examine a borrower's application for a USDA loan more closely if they had a chapter 7 bankruptcy that was dismissed less than three years ago. You may be eligible sooner if your bankruptcy was brought on by exceptional situations that have been handled and you have rebuilt solid credit.
Chapter 13
An approved repayment schedule might be provided to those with a steady income through a Chapter 13 bankruptcy. Whenever a Chapter 13 petition is filed, the person (hence referred to as a debtor) collaborates with a trustee to establish a repayment plan for creditors over a three- to five-year period. Any remaining qualified debts are discharged at the end of the payment plan.
You must demonstrate that you have followed the Chapter 13 payment plan schedule for at least a year to qualify for an FHA loan. You will need a documented court order to apply for a mortgage, and your lender will need proof of the payment dates.
Alternatively,
After a chapter 13 bankruptcy has been discharged, or four years following a dismissal supposing your bankruptcy was brought on by financial mismanagement, you must wait two years before applying for a conventional mortgage that complies with the guidelines set forth by Fannie and Freddie, which many lenders follow. The waiting time is given as two years from the period of bankruptcy discharge or 2 years following a dismissal instead of four years if you have mitigating circumstances.
To be eligible for a mortgage, borrowers must have been in a chapter 13 plan for at least 12 months, according to the VA Loans.
If you're applying for a USDA loan within a 3-year range after filing for chapter 13 bankruptcy and your repayment plan wasn't effective, you might not be eligible. You could be qualified if you've successfully fulfilled your new commitments under the plan over the last 12 months.
Vital Information For You
The Federal Housing Administration (FHA) provides loans with lower credit rating minimums and eligibility restrictions than conventional loans to applicants whose applications have been accepted by lenders with FHA approval. To prevent lenders from suffering losses if you default and they are forced to foreclose, they charge FHA mortgage insurance, which would be paid by the beneficiary/borrower.
Because the two-year waiting time is far less than the four-year waiting period needed for conventional loans following a bankruptcy, borrowers frequently prefer FHA loans.
Recommendations For Regaining Financial Stability After Bankruptcy
You must demonstrate to the lender that your financial situation is sound to satisfy the "re-established excellent credit" requirement in addition to fulfilling the minimum waiting periods. Your complete credit profile will determine how much of an impact bankruptcy will have on your credit scores.
A borrower who already had a poor score owing to a history of using credit carelessly would not experience a significant decline in their score, while an individual with a pre-bankruptcy credit score that's over 720 could see a decrease of 100 points or more.
No matter what your credit scores were before declaring bankruptcy, you will need to show that you have sound skills in financial management as you make an application for a new FHA loan.
The following advice can help you improve your finances following bankruptcy:
1. BEGIN SAVING.
By demonstrating to the lender that you have the resources required for an FHA loan as well as a cash reserve to prevent accruing debt in the event of a future financial catastrophe, good saving practices may help you accomplish your ambition of becoming a homeowner. After filing for bankruptcy, you should aim to save money for:
Your own down payment: Since you may obtain an FHA loan with a down payment of as little as 3.5% and the money can be given, FHA loans have an advantage over many other financing programs. However, keeping your down payment secured demonstrates to lenders that you have a practice of setting aside cash for purchases.
Closing costs: Contingent on your lender and where you live, there are different types and amounts of FHA closing charges you'll have to pay. However, you may typically anticipate paying closing expenses that range from 2% to 6% of the home's purchase price.
Monetary reserves: To qualify for an FHA loan, applicants may need to have enough funds set aside to meet at least a monthly mortgage payment after closing costs and down payment.
A reserve account: Even though FHA lenders don't demand it, having extra money in the bank might help you make up for a bad credit score, so you should save as much as you can for unforeseen expenses. In case of a financial catastrophe, experts advise that you have 3 to 6 months' equivalent of your current costs saved up in an emergency fund.
2. REQUEST A SECURED CREDIT CARD.
While it may be difficult for you to get a new credit card right away after filing for bankruptcy, getting a new secured card and carefully using it might help you raise your credit rating. However, keep your amount low ($200 or lower) and, whenever you use your card, try to pay it off completely.
3. MAKE ON-TIME BILL PAYMENTS.
Make every attempt to pay your payments on time because your payment history contributes to 35% of your overall FICO Score. To make sure you don't fall behind again, establish payment reminders or engage in automated payments through your lender or bank. After bankruptcy, it's extremely important to prevent late repayments on your credit record, especially in the year before you make an application for an FHA loan.
4. MAINTAIN SMALL BALANCES ON REVOLVING CREDIT ACCOUNTS.
Sparingly use revolving credit accounts. 30% of your FICO Score is based on how much money you have to pay on these accounts. In terms of your credit score, the lower your credit utilization rate (the percentage of your available credit that you utilize), the better.
Keep your credit usage rate under 30% on a per-card and overall basis. For instance, suppose you have a secured credit card with a limit of $500, you ought to charge no more than 30% of $500 ($150) during any given billing month before paying off your statement balance in full.
5. AVOID OPENING MANY NEW ACCOUNTS. About 15% of your FICO Score is based on the average tenure of all of your credit accounts, and 10% is based on new accounts. Your average account age will be lowered if you open multiple new accounts quickly, and your credit score may be affected by the numerous hard queries in your credit report. The fact that you're struggling to pay your payments without using credit might also be cause for concern.
FHA Loan Specifications
Even though the waiting time for bankruptcy discharge has passed, you must still meet the usual FHA loan criteria:
A minimum credit score of 580 and 3.5% down payment or 500 and 10%
43% debt-to-income ratio, with allowances allowed for debts up to 50% for those with better credit and cash reserves.
For property specifications, HUD regulations state that a home must be secure and livable.
FAQs
What would make a home ineligible for an FHA loan?
To keep its residents secure, the building's general construction must be in good shape. This indicates that a property may fail an inspection due to significant structural deterioration, leaks, humidity, rotting, or termite damage. In this situation, repairs are necessary before the FHA loan may be approved.
How long must a borrower of an FHA loan be a resident of the building?
Within 60 days of closing, you must move into the house and stay there for at least a year. If you decide to disregard these regulations, there are severe repercussions.s. Even yet, there are still options for renting out the house: FHA permits you to rent out a property after a year of residence there.
How does the FHA determine income?
Starting with your gross monthly salary, you may determine your FHA debt-to-income ratio. Then, total up all of the monthly obligations that are shown on your credit report. This pertains to minimum credit card payments, personal loans, auto loans, other mortgages, etc.
What may cause underwriting to fail?
Underwriting can fail if you have an unacceptable credit score or history. This only becomes a problem in the underwriting process normally if your credit report lapses before closing and your scores have fallen. If your credit record contains a mistake on the date you finished a bankruptcy or foreclosure, that might also become a problem.
About the Author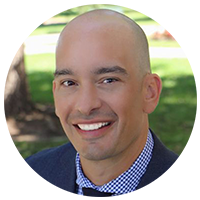 Brian Quigley
NMLS# #244003
Brian Quigley has been in the Denver mortgage industry since 2003. Customer satisfaction has been his top priority while guiding clients through the home loan qualification process. He is proficient in all types of mortgage financing including FHA/VA, Conventional, USDA, Jumbo, Portfolio, 1031 Exchanges, Reverse Mortgages, Refinancing, Construction loans, and FHA 203K loans.
View Full Profile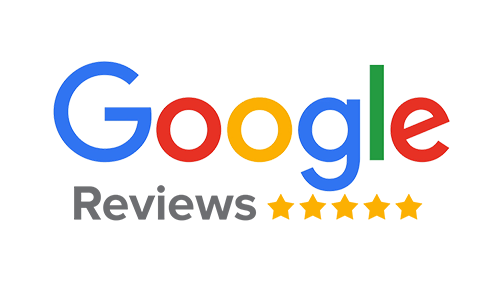 Adam Armstrong
Getting the lowest rate was the most important thing to me. I shopped 5 other lenders/brokers for my refinance. Brian was able to beat the other lenders by a significant margin....
Brent Galas
Brian, was very easy to work with for my refinance even thru this Covid time. All documents were easy to upload electronically and his processor was detailed for what was needed...
Jerred Lane
Brian has raised the bar to a whole new level. With time being precious, there are not many who have a lot of time to spare; he kept everything on point and on track.
NEED HELP NOW CLOSING YOUR HOME LOAN?
Mortgage Industry News and Information