It's no secret that the housing market is cyclical. What goes up, must come down. And while no one can predict when the next recession will hit, it's always a good idea to be prepared. If you're thinking of buying a home in 2022, here are five money-saving reasons why you should consider buying a home with an FHA loan during recession this year:
TOP 4 MONEY-SAVING REASONS TO BUY A HOME WITH AN FHA LOAN DURING RECESSION IN 2022
Down Payment Assistance: FHA loans are one of the most affordable mortgage options available. If you're able to get an FHA loan with a low down payment, your monthly payments will be very reasonable. There are multiple sources of down payment assistance available to first-time home buyers including CHENOA, CHFA, and various grant programs in your town or city.
The qualifications for down payment assistance are as follows ;
FHA will go up to 96.5% LTV or loan to value, meaning you will need to come to a close with at least 3.5% down. The way a grant or silent second mortgage works, is that a third party, usually backed by a non for profit foundation, or government grant, will gift you that remaining difference. You will need to qualify from a credit and income standpoint of course with at least a 620 score with this program, and have at least $1000 put into the home purchase.
FHA Loan During Recession Pro Tip #1:
If used correctly, this can be a great way to save thousands when you apply for your first home purchase; which is a great accomplishment on its own.
Seller Paid Concessions up to 6% – At the time of this article, 09/01/2022, housing is at its slowest in 30 years, due to the high cost of goods and services, and interest rates soaring higher, very quickly. Sellers are realizing the outrageous run-up of their home valuations since the Covid-19 pandemic, and are quickly listing their homes, in an effort to sell with a large profit.
The reality, however, is that inventory is starting to consistently increase, and we are seeing a ton of price reductions on homes, longer market times, and sellers and listing agents willing to negotiate with eager first-time home buyers, who have been getting priced out of the market the last 2 years, to cash offers and over asking offers.
With the increase in rates, homes are becoming unaffordable on overpriced properties, so sellers are reducing the prices, and are willing to pay all closing costs, and this is dramatically helping that first-time home buyer.
For example, on a $500,000 home, under FHA guidelines, the seller is allowed to contribute up to 6% of the loan amount, towards the buyers closing costs. Why is this is effective?
To start with, 6%, which is $30,000 can be applied in various ways. It can completely buy out the 1.75% Upfront Mortgage Insurance of $8750, which otherwise would be financed into the loan amount over 30 years.
FHA Loan During Recession Pro Tip #2:
It can pay all of the closing costs, including all title work, appraisal, taxes, insurance, and ALL fees associated with the loan.
The biggest savings, however, is that say there is still $10,000 left over, all of that can be used to buy the interest rate down.
For example, on $500,000 a rate of 4.75% is $2608.24.  If all $10,000 was applied towards buying the interest rate down to 3.75%, then the new principal and interest payment would be $2,315.58. A savings of almost $300 a month! And tens of thousands saved over the course of the loan.
Find a Top Real Estate Agent in your area- How is that going to save me money? Understanding that markets shift from bull to bear over the course of years, and that being mindful of the current market environment, will allow you to pause, and sense the opportunities are slowly tilting towards you, the buyer. Align yourself with a strong local real estate agent, who not only knows this is well, but can work on your behalf, and negotiate for you, with the listing agent, to ensure you not only get the home at the best price, but that you are also getting seller paid closing costs, all the concessions you need, so that you can just focus on your minimum down payment of 3.5%, or even better, $1000, if getting down payment assistance.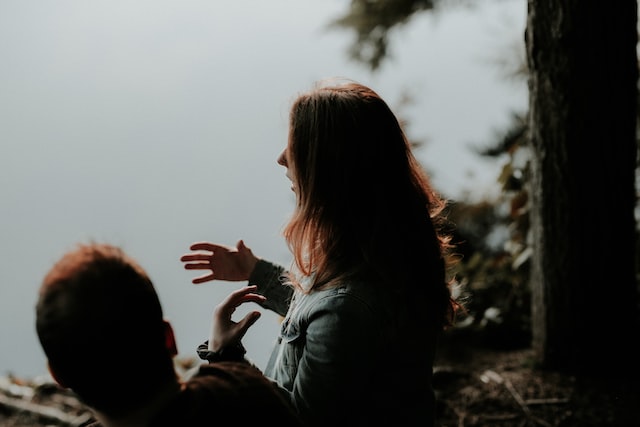 FHA Loan During Recession Negotiations With Your Agent
Ask your real estate agent to share with you how many families they have helped. How are they navigating this dynamic and constantly changing market, and what are they doing to ensure their clients are being represented the best that they can be? How comfortable are they negotiating? How comfortable are they fighting for you, the client? 
This is a crucial money-saving reason to use a Real Estate Agent who is winning in his/her market.
Align with a professional Mortgage Broker who works with all sorts of lenders, so they can fully represent your unique situation
FHA Loan During Recession Pro Tip #3:
How will this save me money? Did you know you can get a home loan during bankruptcy? Did you know that you can owe money to the IRS and purchase a home? Did you know that there is no minimum credit score to purchase a home?
As a full-service mortgage broker, Beacon Lending has over 30 years of combined experience to bring to you, the valued customer. We represent all sorts of unique individuals with challenging situations and welcome all of their stories, so we can work with them, to find a solution, to achieve the goal of homeownership for them.
If we were a bank, or a credit union, which are fantastic for certain programs, then we would not be able to share all of the amazing stories of all the people we have helped, who were told no.
Being a mortgage broker allows us to take those no's (most of the time), and turn them into a YES.
And if it is not a yes now, we will fully put you on the road to that yes, because in lending we believe, with a plan and structure, time cures all.
If you are unsure of the waiting period on an FHA bankruptcy or have bad credit, the first person you should speak with is a mortgage broker, even if for informational purposes. Knowing is so valuable vs just flying blind.
There is a light at the end of every tunnel, and we would be honored to help you find yours, whatever your situation.
Reach out today for your no-obligation consultation.
We are here to serve you and meet you wherever you are on your journey!
About the Author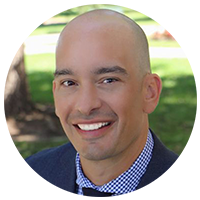 Brian Quigley
NMLS# #244003
Brian Quigley has been in the Denver mortgage industry since 2003. Customer satisfaction has been his top priority while guiding clients through the home loan qualification process. He is proficient in all types of mortgage financing including FHA/VA, Conventional, USDA, Jumbo, Portfolio, 1031 Exchanges, Reverse Mortgages, Refinancing, Construction loans, and FHA 203K loans.
View Full Profile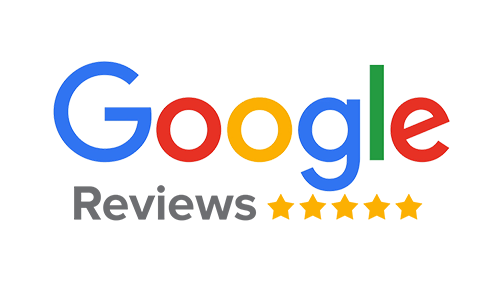 Adam Armstrong
Getting the lowest rate was the most important thing to me. I shopped 5 other lenders/brokers for my refinance. Brian was able to beat the other lenders by a significant margin....
Brent Galas
Brian, was very easy to work with for my refinance even thru this Covid time. All documents were easy to upload electronically and his processor was detailed for what was needed...
Jerred Lane
Brian has raised the bar to a whole new level. With time being precious, there are not many who have a lot of time to spare; he kept everything on point and on track.
NEED HELP NOW CLOSING YOUR HOME LOAN?
Mortgage Industry News and Information