There is a lot of information circulating about mortgage forbearance during the COVID-19 pandemic. There are options and it is important for homeowners to educate themselves if they need help paying their mortgage. Below you will find straight forward information about mortgage relief options for homeowners affected by the Covid-19 pandemic in 2020.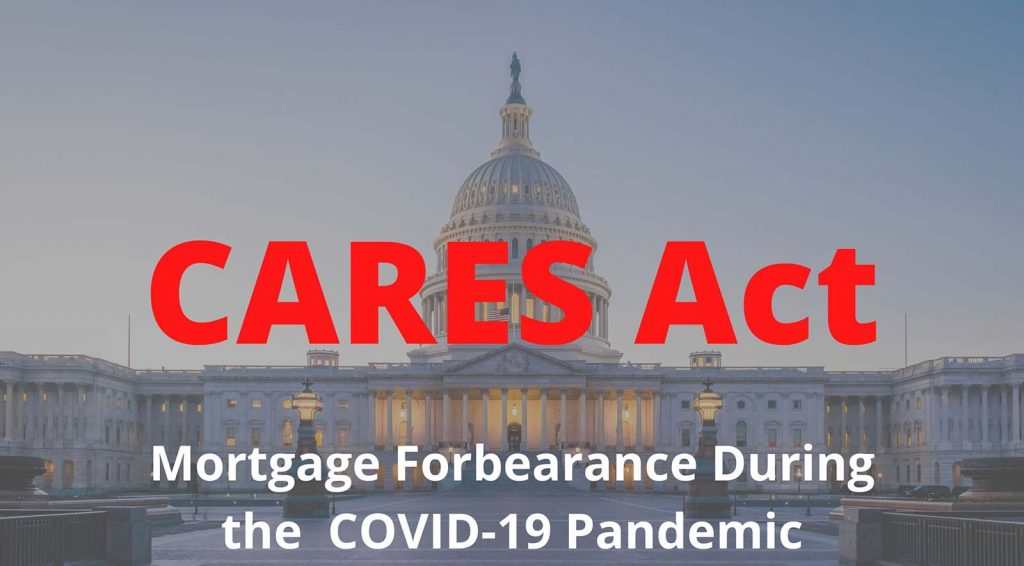 The CARES Act is a federal that that affects homeowners in two ways:
Lenders may not foreclose on your property for 60 days after March 18th, 2020.
You can request a forbearance for up to 180 days with an option to request an additional 180 days.
Mortgage Forbearance vs Forgiveness
It is important to note that Forbearance is not forgiveness. When you enter into a forbearance you enter into an agreement that you will repay the missed payments. Forgiveness means you are not obligated to repay the missed payments. It is important to note that the CARES Act allows homeowners to apply for forbearance, not forgiveness.
Will I have to repay the payments I missed in one lump sum after the forbearance period is over?
The answer is NO. Most lenders would like you to but you are not required to do so under the CARES Act. This varies slightly depending on what type of federally backed loan you have.
For example, on April 17th, 2020 the Federal Housing Administration added a statement to their Mortgage Payments Assistance FAQ's that reads "A 'lump sum' repayment for the total missed payments is not required immediately at the end of the COVID-19 Forbearance period." This refers to FHA loans and each type of loan will have slightly different options for how the missed payments will be repaid.
Each type of loan has a slightly different variation on how you can repay the missed payments. How you repay these payments at the end of your forbearance period is something you need to work out with your mortgage lender.
Do not let your lender force you into making a lump sum payment!
Options for Forbearance Repayments
Repay the entire amount at the end of the forbearance.
Modify your mortgage so the amount is spread over a period of monthly payments.
Move some or all of the amount to the back of your loan.
The first option is not realistic for most people.Obviously if your income has been affected by the pandemic it is not likely you will be able to repay the entire amount at the end of your forbearance period.
The second option of spreading the amount over a period of monthly payments might make sense to some people. This option seems viable if you are actually making more money after your forbearance period.
The most logical and beneficial option for most people is the third option in which you add the full amount to the back end of the loan. This option should accomplish what the law intended to do in the first place. Which is to help people affected financially by the pandemic to get back on their feet.
How Do I Start the Process of Forbearance?
Make Sure You Meet the Requirements
Types of Loans that Qualify
Your mortgage must be backed by a federal agency. This following list includes these federal agencies with links to check if your loan is backed by that agency.
Decide if Forbearance is Right For You
If there is any way you can continue to pay your mortgage then you should do it. If the pandemic has truly impacted your income and you cannot make your payments then forbearance might be a great option.
Contact your Mortgage Servicer
The company that services your mortgage will have tools that will allow you to apply for forbearance. In most cases you will be able to start the process online. In some cases you may need to call and sometimes you may be required to apply online as well as speak with someone on the phone.
Will I need to provide documentation as to why I cannot pay my monthly mortgage?
The answer is NO. This law states that all you need to do is self-attest as to why you are not able to make the monthly mortgage payments. Keep this in mind when you apply with your mortgage lender.
You can request up to 180 days with an option to request an additional 180 days!
Additional Information
There is a lot of information about this topic circulating. Be sure the information you are getting is from a reputable source. You can find great information on your mortgage servicer's website as well as the website's of the federal agencies that are backing your loan. Another great resource that is updated as new information comes out can be found at https://www.consumerfinance.gov/about-us/blog/guide-coronavirus-mortgage-relief-options/
About the Author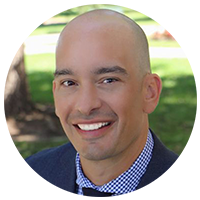 Brian Quigley
NMLS# #244003
Brian Quigley has been in the Denver mortgage industry since 2003. Customer satisfaction has been his top priority while guiding clients through the home loan qualification process. He is proficient in all types of mortgage financing including FHA/VA, Conventional, USDA, Jumbo, Portfolio, 1031 Exchanges, Reverse Mortgages, Refinancing, Construction loans, and FHA 203K loans.
View Full Profile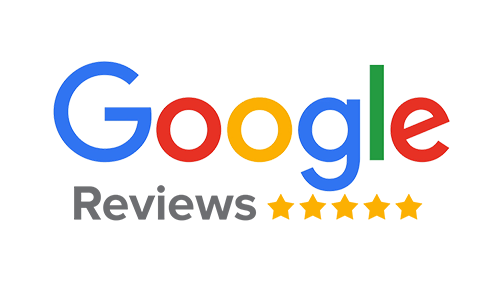 Adam Armstrong
Getting the lowest rate was the most important thing to me. I shopped 5 other lenders/brokers for my refinance. Brian was able to beat the other lenders by a significant margin....
Brent Galas
Brian, was very easy to work with for my refinance even thru this Covid time. All documents were easy to upload electronically and his processor was detailed for what was needed...
Jerred Lane
Brian has raised the bar to a whole new level. With time being precious, there are not many who have a lot of time to spare; he kept everything on point and on track.
NEED HELP NOW CLOSING YOUR HOME LOAN?
Mortgage Industry News and Information