Well that is not the exact title of it, however with all of these new programs being created the last few weeks, a 25 billion dollar bailout being created, and the President of the United States calling for a 4% refinance for every homeowner who is upside down on their mortgage, you might as well call it..OPERATION REFINANCE AMERICA.
To make it easier for the 99 percenters out there, including myself, to really understand what each of these program will mean to you and your family, it is important to break each one out, so that everyone understands. I receive many phone calls per week on this topic, and it seems people are starting to come up with their own acronyms on these. Mortgage Bailout 2.0, HARP 3.0, Operation Obama, etc. The following is a current update on what is available, and what IS being created right now to save neighborhoods across America from failing.
1. HARP LOANS
HARP is available for certain borrowers with current loan-to-value ratios above 80 percent and whose loan is owned by Freddie Mac or Fannie Mae. From inception (April 2009) through September 2011, more than 900,000 borrowers have obtained a refinance loan through HARP. In addition to an extension of HARP through the end of 2013, the recent announcement included the following enhancements: waiving certain loan seller/servicer reps and warranties for eligible borrowers, reduction or elimination of some fees that had been previously assessed, removal of the maximum current loan-to-value limit, and eliminating the need for a new property appraisal in some cases. Estimates of the number of additional HARP refinances vary, with the Federal Housing Finance Agency stating that "HARP refinances may roughly double or more from their current amount", Keefe Bruyette & Woods' analysts estimating about "1 million incremental loans", and Moody's Analytics projecting as much as 1.6 million additional loans above what would have occurred under the original HARP terms, bringing the total number of HARP refinances to as much as 2.85 million loans by the end of 2013."
In addition to helping more than a million underwater homeowners refinance their mortgages, HARP 2.0 could cause an increase in mortgage originations of between $200-300 billion in 2012-2013. On average, somebody refinancing with HARP 2.0 could save more than $2,000 in interest payments on their home loan in the first twelve months after refinancing.
It is also notable that Fannie Mae has made some key changes to their underwriting guidelines pertaining to HARP 2.0 that could encourage more lenders to jump on board with the program. Fannie eliminated an underwriting requirement that forces the lender to determine is the borrower has a "reasonable ability to repay" the loan based upon debt-to-income ratio, income, and other factors. It appears that the lender is now able to qualify borrowers through a streamlined process that could only take into account credit score and the number of recent payments made. This could make it significantly easier to qualify borrowers for new loans.
Most major lenders are still in the process of revising their underwriting guidelines for HARP 2.0, and the program should roll out widely sometime in the first quarter of 2012.
HARP UPDATE
On November 15, 2011, Fannie Mae and Freddie Mac released updated guidelines for the newest version of the Home Affordable Refinance Program.  The updates are designed to help as many as one million homeowners refinance at today's low mortgage rates.
It appears that many lenders are going to participate in the program, although we won't know for sure until individual investors release their own overlays for this program.
Some of the key features of the program include:
HARP is now extended through the end of 2013.
In order to be eligible, loans must have been purchased by Fannie Mae or Freddie Mac before May 31, 2009 and have loan-to-value ratios of at least 80%.
The 125% LTV cap on fixed rate mortgages has been eliminated (there is still an LTV cap of 105% on adjustable rate mortgages).———This is huge
To qualify, borrowers must be current on their mortgage for the last six months, and have no more than one late payment over the past year.———-You cannot be delinquent -Delinquent Homeowners are eligible to receive Modification, which is part of the $25 billion dollar Mortgage Bailout.
New appraisals may not be needed to qualify.—–This does not mean you automatically get a (PIW) or Property Inspection Waiver, but it doesn't matter, because the LTV is being eliminated.
2. Mortgage Settlement or Mortgage Bailout 2.0, whichever you prefer.
All 50 states have agreed to a settlement with the Nation's 5 largest banks for their fraudulant robosigning practices, where about 750,000 people were wrongfully foreclosed upon.
Banks will pay $5 billion penalty and provide varied range of credits for another $20 billion
$3 billion will go towards current borrowers underwater on their loans, as well as short sales
$5 billion will go to the States for legal aid services, foreclosure mitigation programs, and fraud investigations. The 750,000 who were wrongfully foreclosued will get $1800-$2000 check. This is basically the bank saying, "sorry we stole your home", here is a couple of months rent.
Around $17 billion will to go principal reduction credits for underwater non-GSE loans.
NON GSE is not Fannie Mae Or Freddie Mac
This bailout is supposedly going to reach $35 -$40 billion in real dollars. In my opinion, if we can prevent the foreclosures, and save neighborhoods from deepening the housing prices, we can get this economy back on track.
Many people argue that why do the people not paying their mortgage get a bailout, and the ones paying their mortgage on time, don't. It all comes down to revenue in my opinion, and Congress is trying to stop the bleeding once and for all. They should have done this at least 2 years ago.
For questions on any of these programs, call me at 720-524-3215 or
contact us today
!
About the Author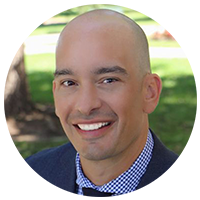 Brian Quigley
NMLS# #244003
Brian Quigley has been in the Denver mortgage industry since 2003. Customer satisfaction has been his top priority while guiding clients through the home loan qualification process. He is proficient in all types of mortgage financing including FHA/VA, Conventional, USDA, Jumbo, Portfolio, 1031 Exchanges, Reverse Mortgages, Refinancing, Construction loans, and FHA 203K loans.
View Full Profile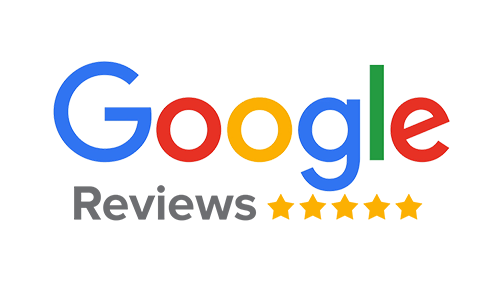 Adam Armstrong
Getting the lowest rate was the most important thing to me. I shopped 5 other lenders/brokers for my refinance. Brian was able to beat the other lenders by a significant margin....
Brent Galas
Brian, was very easy to work with for my refinance even thru this Covid time. All documents were easy to upload electronically and his processor was detailed for what was needed...
Jerred Lane
Brian has raised the bar to a whole new level. With time being precious, there are not many who have a lot of time to spare; he kept everything on point and on track.
NEED HELP NOW CLOSING YOUR HOME LOAN?
Mortgage Industry News and Information