Are You Considering Moving To Golden Colorado?
Find out what makes living in Golden Colorado so special, and why living in Golden Colorado might be right for you.
People already living in Golden Colorado know it is an outdoors enthusiast's haven. While Colorado is changing so much this community is tucked in among all the progress and offers easy access to hiking, biking, skiing, snowboarding, and yes the Coors Brewing Company.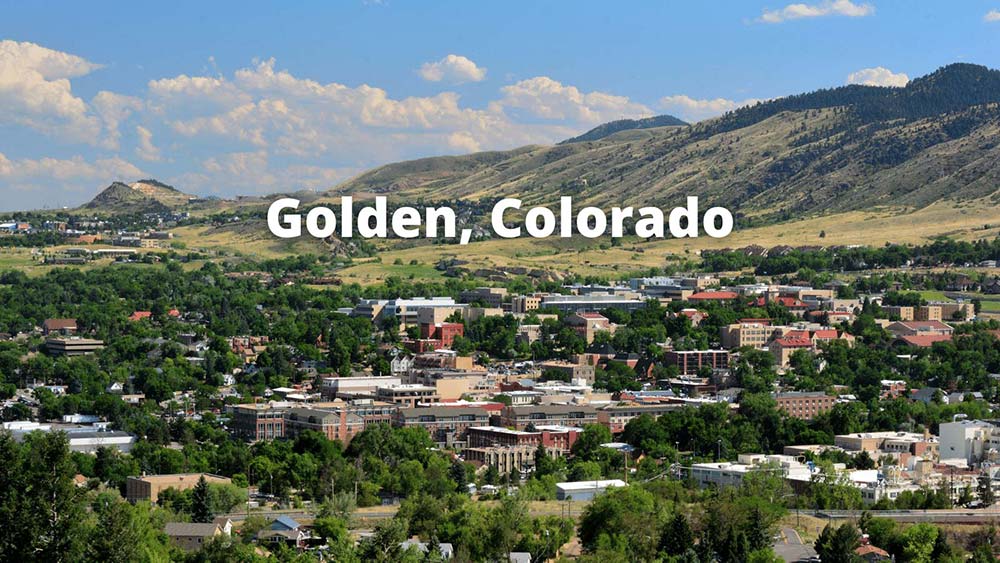 Golden can be your year-round adventure destination and your next home.
You may be wondering, is Golden Colorado a good Place To Live?
Golden is embracing the booming Colorado economy but it's still bent on maintaining that historic Wild West feel — just slightly more refined. And that historic charm extends beyond the downtown. The city has unique historic neighborhoods filled with homes only going up in value.
Types of people who would enjoy living in Golden Colorado:
Hikers and Bikers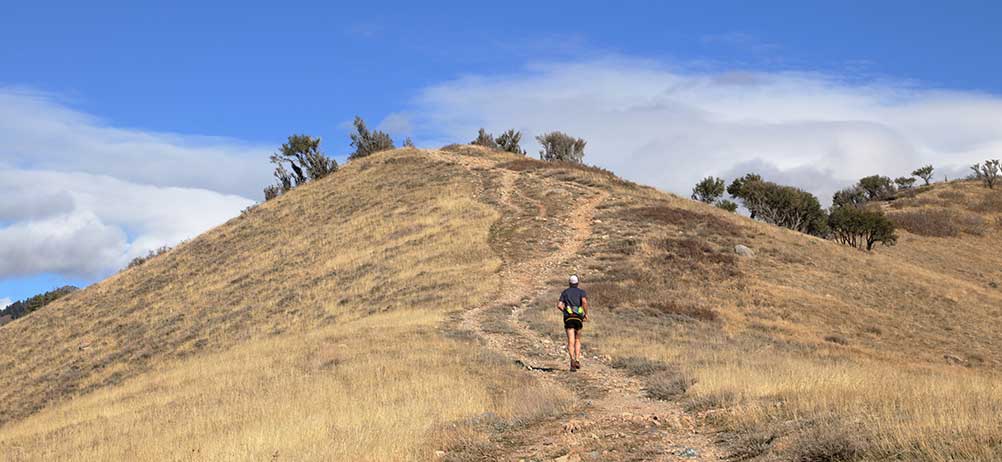 People living in Golden Colorado enjoy at least 20 hiking trails within a stone's throw of downtown Golden, including some that start in town. You'll need a good pair of boots to traverse the miles of hiking trails. And the trails range in level of difficulty, making it ideal for the beginner or more advanced hiker.
There are many more miles of biking trails throughout historic Golden. You can retrace the path taken more than a century ago by gold seekers, the Clear Creek Bike Path, or try to scale the challenging and famous climb to the top of Lookout Mountain.
These miles of trails make Golden one of the top biking destinations in all of Colorado.
Nature Lovers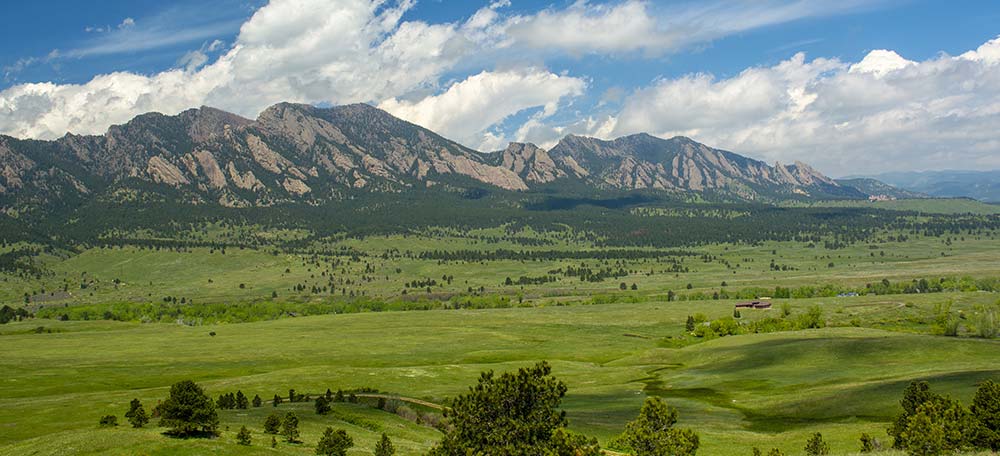 Capture scenes that you can't get in the big cities of Colorado. Golden is situated where the Great Plains and Rocky Mountains meet. You'd be hard-pressed to find more unique views than you'll get here.
History Lovers
As the name indicates, Golden (what used to be known as Golden City) was integral in the western expansion of the United States. While mining and panning surrounded it, Golden City — the capital of the Colorado Territory in the 1800s — served as the hub for most of the economic activity.
A lot of that history — and certainly the appreciation of it — has been preserved in today's Golden.
First, Golden's historic downtown could serve as the model for all other small towns across America. Bustling with business, the buildings downtown continue to preserve the rich history of Golden.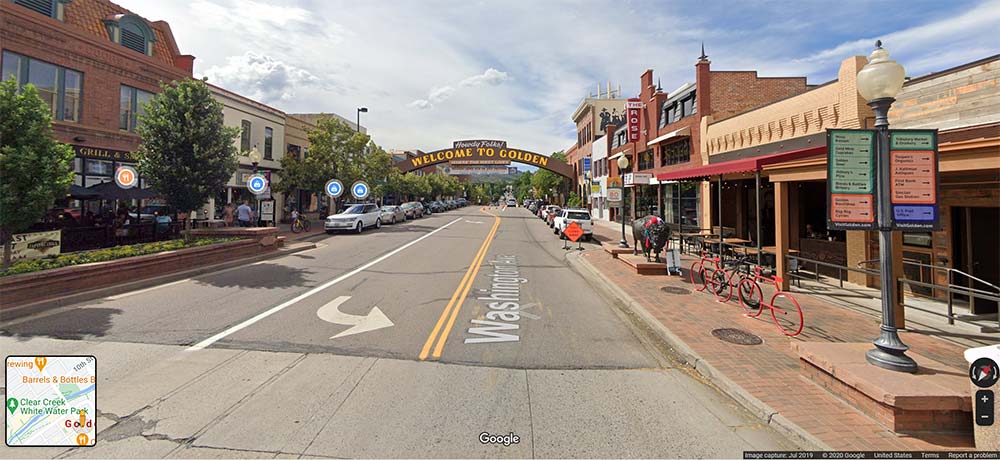 Check out the 12th Street Historic District to see more great examples of historically preserved business and store buildings. And in neighborhoods throughout the city, the homes of Golden still reflect the history that's so valued in Golden.
Beer Lovers
As the home of one of America's most well-known brands, you'd assume Golden has a fond appreciation of beer. Yes, Coors is here but there are numerous other microbreweries and craft beer brewers that call Golden home.
Check out Barrels and Bottles Brewery, Cannonball Creek Brewing Company, Golden City Brewery, and more as they offer unique tastes for connoisseurs.
Every year, the city hosts the Knock Your Boots Off Chili Cook-Off and Beer Tasting to celebrate the community and its traditions.
Foodies
Classic American fare mixed with some authentic Mexican restaurants makes living in Golden Colorado a food-lovers paradise without putting on airs.
Check out great spots like Cast Iron Tavern and the trendy Abejas for some highly recommended dinners. Bob's Atomic Burgers, Table Mountain Grill and Cantina, and Woody's Woodfired Pizza & Watering Hole also have locals and tourists, alike, giving rave reviews.
El Dorado Mexican Restaurant, La Casa del Sabor, and La Carreta, among others, reflect the diversifying population of Golden and Colorado, too.
People Who Work and Play
Golden's economy is booming and the city currently has one of the lowest unemployment rates in the United States.
Outside of Coors, Golden is filled with other employers and small businesses. In fact, due in large part to its economic vibrancy — and lots of jobs — Golden's "Main Street" has been recognized as one of the best in the country.
Living in Golden Colorado offers you a place to start and raise a family or start a business, but also to get away from all that bustle to enjoy the natural beauty that surrounds it.
Where Exactly is Golden, Colorado?
Golden is located about 15 miles straight west of downtown Denver. If you take I-70 West from downtown Denver it will take you about 25 minutes. Golden sits at the base of the foothills just before you start to climb up into the rocky mountains.
You can view a map of Golden and where it is in relation to Denver, Boulder, and other suburban cities in the map below.
Buying a Home in Golden, Colorado
If you consider yourself to be someone who fits into one of these categories then Golden could be a great place to consider living. The housing market in Golden is currently very strong. According to Zillow the average home value is over $600,000 and has risen over 6% from 2019 to 2020.
Securing a great interest rate and a pre-qualification letter is the first step. Brian Quigley's team has been helping clients get qualified for homes in Denver and throughout all of Colorado since 2003.
One thing to keep in mind about buying a home in Golden… Because of the high home values you may need to look into a Jumbo Loan.
If buying an existing home in Golden right now isn't to your liking then perhaps building your own home is an option. You can trust the builders at G.J. Gardner Homes to help you design the home of your future here.
Beacon Lending – Colorado Mortgage Broker
About the Author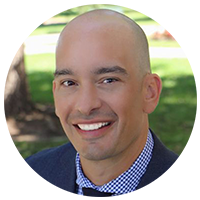 Brian Quigley
NMLS# #244003
Brian Quigley has been in the Denver mortgage industry since 2003. Customer satisfaction has been his top priority while guiding clients through the home loan qualification process. He is proficient in all types of mortgage financing including FHA/VA, Conventional, USDA, Jumbo, Portfolio, 1031 Exchanges, Reverse Mortgages, Refinancing, Construction loans, and FHA 203K loans.
View Full Profile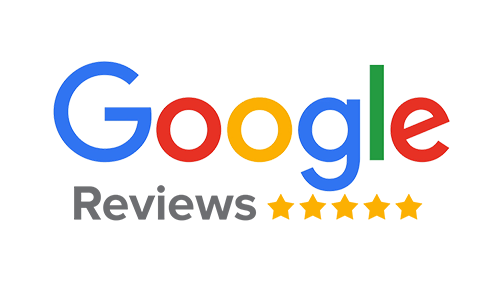 Adam Armstrong
Getting the lowest rate was the most important thing to me. I shopped 5 other lenders/brokers for my refinance. Brian was able to beat the other lenders by a significant margin....
Brent Galas
Brian, was very easy to work with for my refinance even thru this Covid time. All documents were easy to upload electronically and his processor was detailed for what was needed...
Jerred Lane
Brian has raised the bar to a whole new level. With time being precious, there are not many who have a lot of time to spare; he kept everything on point and on track.
NEED HELP NOW CLOSING YOUR HOME LOAN?
Mortgage Industry News and Information