The subprime mortgage industry collapsed in 2008, which also coincided with the crippling US recession. The recession triggered massive financial and economic repercussions felt by millions of Americans. Unemployment rate in the country doubled from five to a jaw-dropping ten percent. As a result, the total wealth or assets of an estimated 65 percent of Americans declined. Moreover, foreclosures and short sales skyrocketed, along with many people facing a bankruptcy.
Also, keep in mind that non-business related foreclosures and bankruptcies reached an all time high in 2010. The number of foreclosures and bankruptcies reached more than 1.5 million. In the years since then, fortunately, the economy underwent improvement. More Americans are now getting back on their feet from a financial perspective.
Why Bankruptcy and Foreclosure is No Longer an Impediment to Loans
The good news is that bankruptcy and foreclosure are no longer the stigmatizing force they once were. And the FHA allows applicants to be eligible for a home loan after filing for bankruptcy (chapter 13) 24 months later. This is, of course, contingent on timely payments in the last 12 months.
Moreover, a bankruptcy (chapter 7) can also bring about a waiting period of 2 years, following the payment of debt. The catch is that the applicant works successfully to re-establish or rebuild their credit.
A hot topic these days when it comes to FHA loans involves the requisite waiting period for a new FHA home loan after a person has filed bankruptcy or foreclosure.
The Waiting Period
In this area, a great example of a frequently asked question is: "When, as per FHA Guidelines, does the waiting period start? In case you include a traditional loan in a bankruptcy (Chapter 7), does the waiting time period begin at the discharge date? Or, on the other hand, does the waiting time period begin at the time of trustee sale?"
After bankruptcy (Chapter 7), (which is different from Chapter 13 bankruptcy rules) borrowers have to wait out the minimum "seasoning" period stipulated by the FHA. As of now, that period is 2 years plus any extra time the lender requires.
On the other hand, some banks may require that borrowers wait for three years before applying for a home loan.
It is worth mentioning that other lenders might be ready to work with a qualified borrower after the FHA 2-year minimum for bankruptcy (Chapter 7). However, keep in mind that the required waiting time interval starts from the time your bankruptcy is discharged. This is NOT the time you file the bankruptcy.
Here is some more information pertaining to waiting periods as well as other requirements in case of both Chapter 7 and Chapter 13 bankruptcy.
Bankruptcy (Chapter 13) Waiting Periods
According to FHA rules, a lender is allowed to consider approving FHA home loan applications from borrowers who are still paying on a standard Chapter 13 filing.
However, this is applicable only in case these payments have been made as well as verified for a period of 1 year (at least).
The borrower is not, in most cases, automatically able to make an application for a new FHA home loan in case they satisfy this requirement—keep in mind that the court trustee's formal approval in writing is an important condition of the policy. In addition, the borrower has to write an in-depth and comprehensive explanation of their bankruptcy and timely submit this with their loan application.
Also, note that the borrower should have good credit, a decent employment history as well as other financial qualifications.
This type of bankruptcy is only available to people who have a regular and stable income. Also, note that a payment plan can last from three to 5 years.
Bankruptcy (Chapter 7) Waiting Periods
As we have mentioned above, borrowers have to wait at least 2 years after their discharge date in case of a Chapter 7 Bankruptcy. You should not confuse the discharge date with the date you filed your bankruptcy. We can't stress this enough as it is one of the most common misconceptions that many borrowers have.
Just like in a Chapter 13 bankruptcy, keep in mind that FHA regulations require a full explanation. You have to submit your explanation with your FHA loan application.
To make sure that you get a new mortgage loan (FHA insured) after Chapter 7 bankruptcy, you must qualify financially. Moreover, it is important to establish a sound history of great credit in the wake of your Chapter 7 filing. You also have to meet other FHA requirements.
Qualifying for a Second FHA Home Loan
In order to secure your FHA home loan after a bankruptcy filing, you have to meet the routine underwriting requirements. You have to demonstrate stable employment of 2 years. Also, keep in mind that your proposed mortgage payments (on a monthly basis) must not be higher than thirty percent of your gross monthly income.
In addition, you should make the last 12 months of repayments on a timely basis, and clear any pre-bankruptcy debts.
Waiting Period: Exceptions
The Department of Housing and Urban Development, in 2014, issued a new program. The program expedited the time period an applicant needed to wait, after a foreclosure, short sale, or even bankruptcies. After this period, they can qualify for a new home loan.
Extenuating economic circumstances can trigger a negative financial impact, which were outside the borrower's control. However, the borrower can be eligible for another home loan in only 12 months.
Keep in mind that the crisis should have caused a decline of household income by twenty percent or more for a period of six months at least.
Some of the acceptable circumstances include serious illness, the death of a spouse, job loss, or other natural disaster.
(720) 524-3215https://beaconlending.com/wp-content/uploads/2018/06/brian-quigley-denver-mortgage-broker.jpg
More Articles
About the Author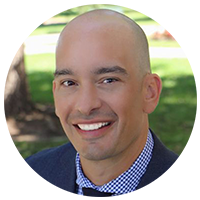 Brian Quigley
NMLS# #244003
Brian Quigley has been in the Denver mortgage industry since 2003. Customer satisfaction has been his top priority while guiding clients through the home loan qualification process. He is proficient in all types of mortgage financing including FHA/VA, Conventional, USDA, Jumbo, Portfolio, 1031 Exchanges, Reverse Mortgages, Refinancing, Construction loans, and FHA 203K loans.
View Full Profile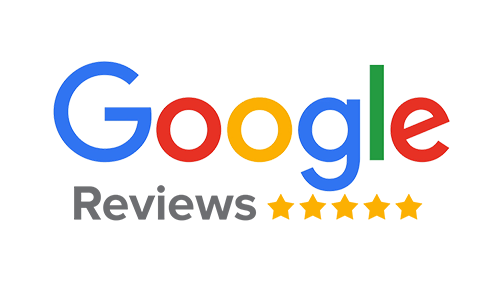 Adam Armstrong
Getting the lowest rate was the most important thing to me. I shopped 5 other lenders/brokers for my refinance. Brian was able to beat the other lenders by a significant margin....
Brent Galas
Brian, was very easy to work with for my refinance even thru this Covid time. All documents were easy to upload electronically and his processor was detailed for what was needed...
Jerred Lane
Brian has raised the bar to a whole new level. With time being precious, there are not many who have a lot of time to spare; he kept everything on point and on track.
NEED HELP NOW CLOSING YOUR HOME LOAN?
Mortgage Industry News and Information