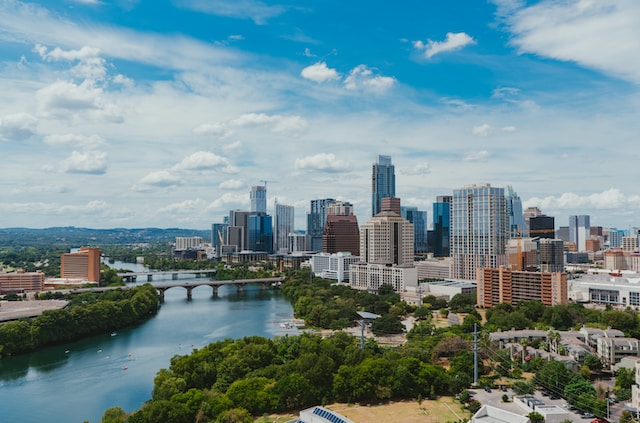 Do You Want To Know How To Apply For FHA Loan in Texas?
Mortgage loans that are backed by the Federal Housing Administration (FHA) are known as FHA loans. They were developed to offer more flexible qualification requirements than conventional loans, making homeownership more accessible to a larger spectrum of people. Continue reading to learn how to apply for FHA Loan in Texas
Texas first-time homebuyers may find FHA loans to be a viable alternative. You may be eligible for an FHA loan with a down payment as low as 3.5% if your credit score is 580 or higher. As a result, purchasing a property is made simpler for those with lesser earnings or fewer savings.
FHA loans offer substantially stronger qualification standards than conventional loans, which is one of their main advantages. For instance, the maximum debt-to-income ratio that can be used to qualify for an FHA loan is 43%, which is greater than the maximum allowed for the majority of conventional loans. This implies that if you have other bills, like credit card debt or student loans, you can still be qualified for an FHA loan.
Table of Contents
Qualifying for FHA Loans in Texas
For Texans searching for a more adaptable and accessible route to homeownership, FHA loans are a common choice. In this post, we'll look more closely at the particular criteria for Texas FHA loan eligibility.
Required Credit Score Minimum
The fact that FHA loans have lower credit score criteria than conventional mortgages is one of their main advantages. In general, a credit score of at least 580 is required to be eligible for an FHA loan with a 3.5% down payment.
Required Debt-to-Income Ratio
This is the percentage of your regular monthly income that is spent on paying off your obligations, such as your mortgage, credit cards, and other loans. Although some borrowers might be able to qualify for an FHA loan in Texas with a higher DTI if they have strong offsetting features, like a good credit score or sizable funds, the standard DTI criteria are 43%.
Requirements for Employment and Income
You must have a consistent source of income and be able to prove that you can afford the monthly mortgage payments in order to be eligible for an FHA loan in Texas. Generally speaking, you'll have to present proof of your income in the form of tax returns, W-2s, and pay stubs. You could be required to submit additional paperwork, such as profit and loss statements or business tax filings if you're self-employed.
You must be able to prove your income in addition to having a solid work history. The majority of lenders like at least two years of consistent employment with the same employer, while some may be more lenient if your overall financial situation is excellent.
Standards for Property Eligibility
The property you're buying must meet specific eligibility conditions in order for you to be approved for an FHA loan in Texas. First, you must utilize the property as your primary residence; you cannot purchase an investment property or a vacation house with an FHA loan. Additionally, the residence must adhere to a set of minimal property criteria that are intended to guarantee the home's safety, soundness, and structural integrity.
Texas FHA loan eligibility requirements for certain properties include some of the following:
A single-family home, duplex, triplex, or fourplex qualifies as the type of property.
The home needs to be in a neighborhood that the FHA has approved.
The home must meet basic assessment requirements, which are meant to make sure that it is in good condition and worth the buying price.
The home needs to abide by all municipal building laws and regulations.
You'll also need to pay for an FHA appraisal, which will assess the home's value and make sure it complies with the minimum property requirements, in addition to these requirements.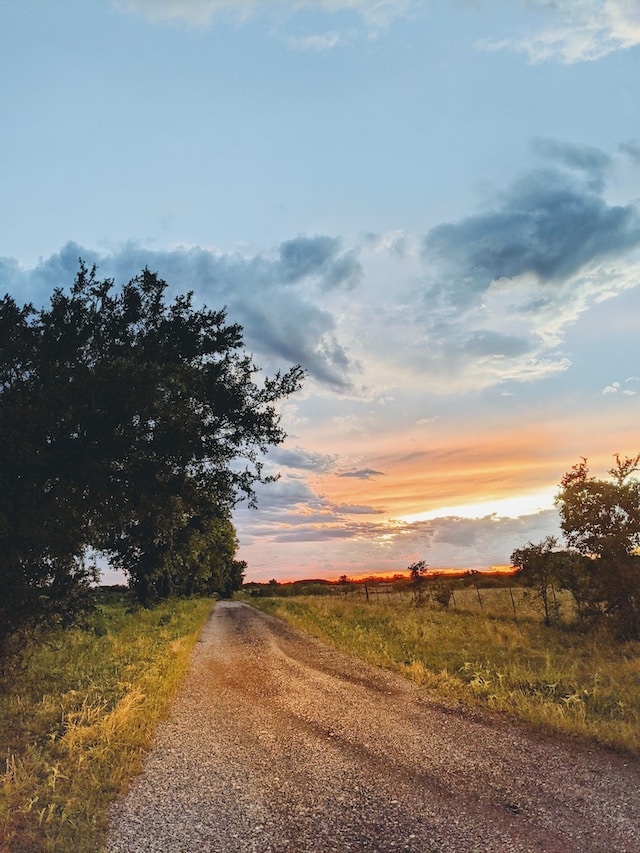 2023 Loan Amount Limits for FHA Loans in Texas
FHA loans, which have more lenient qualification standards than conventional mortgages and lower down payment and credit score requirements, give Texas homebuyers a more convenient route to homeownership. The loan amount limits for FHA loans, which differ based on the kind of property you're buying, are crucial factors to take into account. The loan amount caps for FHA loans in Texas for 2023 will be discussed in more detail in this article.
Single-Family Home Loan Limits
The maximum loan amount for single-family homes in Texas varies by county and is determined by the neighborhood's median home price. The maximum loan amount for single-family houses in the vast majority of Texas counties is anticipated to rise to $420,680 in 2023 from $356,362 in 2022. The loan amount cap for single-family houses is anticipated to be much higher in some high-cost areas, such as Austin and Dallas-Fort Worth, sometimes reaching $625,000.
It's crucial to keep in mind that the maximum amount you can borrow with an FHA loan for single-family homes may not correspond to the cost of the house you're buying. If the purchase price of the home is higher than the loan amount limit, you'll need to make up the difference with a larger down payment or by financing the difference with a conventional mortgage or other financing option.
Multi-Family Home Loan Limits
The loan amount limitations are higher for multi-family properties in Texas, such as duplexes, triplexes, and fourplexes. In most Texas counties, the maximum loan amount for multi-family homes will rise from $458,851 in 2022 to $539,850 in 2023. The maximum loan amount for multi-family properties in high-priced areas might occasionally reach $1,209,150.
The maximum amount you can borrow with an FHA loan is the same as it is for single-family homes: the loan amount limit for multi-family homes. The maximum loan amount in this instance, nevertheless, is determined by the number of units in the building. For instance, you could be able to borrow up to that amount to buy the home if you're purchasing a fourplex in a county where the maximum loan size is $539,850.
It's crucial to remember that these loan amounts are restricted and may fluctuate based on the region you choose to purchase in. Additionally, even though FHA loans can be a fantastic choice for Texas homebuyers, they do have some restrictions, like mortgage insurance payments and other costs. It's crucial to engage with a knowledgeable mortgage lender who can explain all of your financing alternatives to you and guide you toward the loan that best suits your requirements.
Down Payment Assistance for FHA Loans in Texas
Finding the money for a down payment is one of the largest obstacles to homeownership for many prospective purchasers. Thankfully, Texas has programs to help with the down payment that can help make homeownership more attainable, especially for individuals who are using FHA loans. We'll examine down payment help for FHA loans in Texas in more detail in this section.
How Does Down Payment Assistance Work?
Programs for down payment assistance are intended to assist purchasers in covering closing costs and other expenses related to buying a house. These programs often offer a grant or loan that can be applied to the closing costs or down payment, making house ownership more accessible and affordable for individuals who typically cannot afford it.
Different Down Payment Assistance Programs Texas Offers
In Texas, there are various down payment aid programs, each with its unique perks and eligibility conditions. The following are a few of the most typical types of down payment assistance programs offered in Texas:
1. Texas State Affordable Housing Corporation (TSAHC)
In order to meet the housing requirements of Texas's disadvantaged and low-income areas, the Texas State Affordable Housing Corporation (TSAHC) was established as a nonprofit in 1994. The organization's goal is to give Texans access to affordable housing and educational opportunities.
TSAHC provides a range of initiatives with the goal of assisting first-time homebuyers, military personnel, and households with low to moderate incomes to become homes. The group collaborates with mortgage lenders, property brokers, and housing consultants to make the home-buying process affordable and accessible.
The Homes for Texas Heroes Program, which offers fixed-rate mortgage loans and down payment assistance to qualified teachers, firemen, police officers, and other first responders, is one of TSAHC's most well-known initiatives. The company also administers the Home Sweet Texas Home Loan Program, which assists qualified homeowners with low to moderate incomes with their down payment and offers fixed-rate mortgage loans.
To assist Texans in making educated decisions regarding homeownership, TSAHC offers guidance and educational services in conjunction to its homebuyer programs. The group provides workshops on homebuyer education that encompass subjects including budgeting, managing credit, and the home-buying procedure. To assist homeowners who are in danger of losing their houses, TSAHC also offers counseling for foreclosure avoidance.
Texas towns have benefited greatly from TSAHC. Over 35,000 individuals and families have received affordable housing alternatives from the organization since its founding. Additionally, the operations of TSAHC have resulted in mortgage loans totaling more than $2.2 billion and contributed to the creation of nearly 30,000 jobs.
2. Homeownership Across Texas
The American goal of homeownership is essential, and for several Texans, purchasing a home marks an important turning point in their life. But becoming a homeowner can be difficult, particularly for low-income families or first-time purchasers. For those who need assistance most, there are a number of programs available in Texas that can make homeownership increasingly affordable and readily available.
The Homeownership Across Texas (HAT) program is one of the most well-known in Texas. HAT offers aid to qualified homebuyers in the kind of down payment assistance and mortgage loans with low-interest rates. It gets administered by the Texas State Affordable Housing Corporation (TSAHC).
Candidates must satisfy specific income standards, be first-time homebuyers, and pass a homebuyer education course in order to be qualified for the HAT program. The program provides down payment assistance up to 5% of the loan amount, which can be applied to the cost of closing and the down payment. Additionally, the HAT-offered mortgage loans have competitive interest rates and come in both fixed & adjustable rate configurations.
The Texas Department of Housing and Community Affairs (TDHCA) Homeownership initiative is an additional initiative that can assist Texans in becoming homeowners. The program provides support to low-income households in the form of competitive mortgage loans with low-interest rates as well as help with closing costs and down payments.
3. SETH 5 Star Texas Advantage Program
A program called the Southeast Texas Housing (SETH) 5 Star Texas Advantage Program is intended to help qualified homeowners acquire a house in Texas. This program helps individuals and families realize their dream of house ownership by combining competitive rates of interest, and down payment assistance, with homebuyer education.
Applicants must satisfy specific income requirements, purchase price restrictions, and credit score requirements in order to be qualified for the SETH 5 Star Texas Advantage Program. For low-to-moderate income households, the program's attractive interest rates on 30-year fixed-rate mortgages make homeownership more accessible and affordable.
The initiative offers as much as six percent of the loan sum in down payment assistance in addition to reasonable interest rates. It will be simpler for qualified homebuyers to afford a home with the help of down payment assistance since it can be applied to both the down payment and closing fees of the home purchase.
Additionally, the SETH 5 Star Texas Advantage Program mandates that participants complete a course on homebuyer education. This course helps prospective homeowners make educated choices about homeownership and ensures their long-term success as homeowners by covering issues including budgeting, managing credit, and the home-buying process.
Interested applicants may apply straight through a participating lender. The program is accessible through participating lenders throughout Texas. Additionally, the program is accessible to first-time homebuyers, qualified veterans, and their families
Eligibility Requirements for Down Payment Assistance Programs
Depending on the particular program, different people are eligible for different down payment aid programs in Texas. However, a few typical criteria for qualifying include:
Income: Eligibility for many down payment assistance programs is based on a person's ability to pay. These restrictions differ based on the program and the location you're purchasing a house in.
Credit score: Some down payment assistance programs could have minimum credit score requirements, while FHA loans have lower credit score requirements than conventional mortgages.
Homebuyer Education: Prior to receiving aid from some down payment assistance programs, homeowners must successfully complete a homebuyer education course.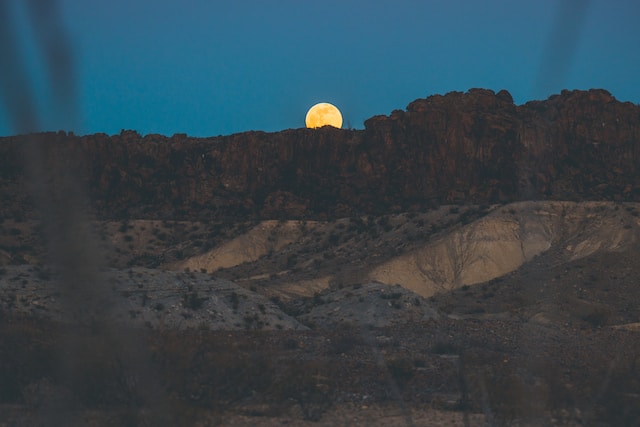 How To Apply For FHA Loan in Texas: Benefits And Features
Texas homebuyers frequently choose FHA loans, especially those who are making their first home purchase or have a small down payment. These loans, which are supported by the Federal Housing Administration, provide a number of advantages and features that may lower the cost and increase the accessibility of homeownership. The advantages and characteristics of FHA loans in Texas will be discussed in greater detail in this article.
Lower Minimum Credit Scores
The fact that FHA loans have lower credit score criteria than conventional mortgages is one of their main advantages. FHA loans can be authorized with credit scores as low as 500, although conventional mortgages normally demand a score of 620 or above. The needed down payment will be higher for borrowers with credit scores between 500 and 579, usually approximately 10%.
Less Demanding Down Payments
FHA loans feature lower down payment requirements than conventional mortgages, which is an additional advantage. FHA loans only need a down payment of 3.5%, compared to the usual 5% down payment for conventional mortgages. This can make it simpler for homebuyers to come up with the money needed to buy a home, especially if it's their first time doing so.
Reduced Mortgage Insurance Rates
In comparison to conventional mortgages, FHA loans also have reduced mortgage insurance premiums. Mortgages with down payments of less than 20% of the purchase price often require mortgage insurance. Mortgage insurance is necessary for the duration of an FHA loan, but the premiums are often less expensive than those for conventional mortgages. In fact, the FHA lowered the mortgage insurance rates on the majority of FHA loans in 2021 from 0.85% to 0.55%, further lowering the cost of these loans for homeowners.
Conclusion
To sum up, FHA loans are a fantastic choice for Texas house buyers who are searching for a cheap down payment, flexible qualification conditions, and less stringent credit score restrictions. Overall, FHA loans include a lot of advantages and characteristics that make them a desirable choice for first-time buyers, people with low credit ratings, and people who lack the down payment. For people who may not otherwise be able to afford it, these loans offer a road to homeownership. So be sure to give an FHA loan some thought if you're planning to purchase a property in Texas. You can be closer than you think to becoming a homeowner with the appropriate lender and down payment assistance program.
Beacon Lending – Texas Mortgage Broker
About the Author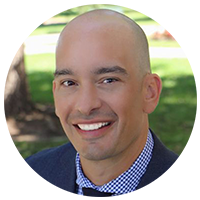 Brian Quigley
NMLS# #244003
Brian Quigley has been in the Denver mortgage industry since 2003. Customer satisfaction has been his top priority while guiding clients through the home loan qualification process. He is proficient in all types of mortgage financing including FHA/VA, Conventional, USDA, Jumbo, Portfolio, 1031 Exchanges, Reverse Mortgages, Refinancing, Construction loans, and FHA 203K loans.
View Full Profile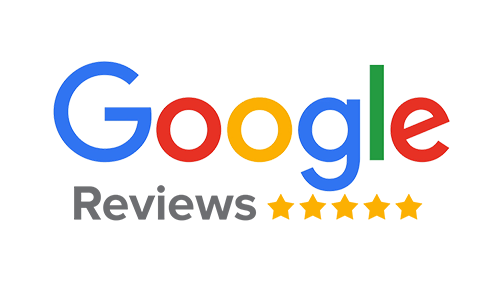 Adam Armstrong
Getting the lowest rate was the most important thing to me. I shopped 5 other lenders/brokers for my refinance. Brian was able to beat the other lenders by a significant margin....
Brent Galas
Brian, was very easy to work with for my refinance even thru this Covid time. All documents were easy to upload electronically and his processor was detailed for what was needed...
Jerred Lane
Brian has raised the bar to a whole new level. With time being precious, there are not many who have a lot of time to spare; he kept everything on point and on track.
NEED HELP NOW CLOSING YOUR HOME LOAN?
Mortgage Industry News and Information