People with less-than-ideal financial situations might use an FHA loan to buy a property. First-time homeowners who don't have enough time to save much for a deposit or pay off all of their bills yet can benefit greatly from this sort of financing. A conventional mortgage isn't secured by a federal agency, and getting one is a little more difficult. A down payment for a traditional mortgage could be as low as 3%. A 620 credit score and a 36% debt-to-income ratio are also required.
A federal agency will support a mortgage that is backed by the government; the Federal Housing Administration will back an FHA loan. The FHA provides your lender compensation if you stop making your mortgage payments. Despite not applying via the FHA, your loan will be insured by them. You'll go to a conventional mortgage lender who accepts FHA loans. Note that a lender should make it clear on its website if it offers FHA loans.
A 43% debt-to-income ratio, a 3.5% down payment, and a 580 credit score are all minimal requirements for an FHA loan. In actuality, a credit score as weak as 500 is acceptable when applying for an FHA loan. However, you'll need at least 10% down if your credit score is in the range of 500 and 579.
Who Qualifies For An FHA Loan?
All of the following conditions must be met to qualify for an FHA loan:
Down payment and credit rating. You will require 3.5% as a down payment if your credit score is at a minimum of 580. If your score is between 500 and 579, you'll require 10%.
The ratio of debt to income. A DTI ratio is calculated by dividing the amount you spend each month on debt by your monthly gross income. Your DTI ratio must be 43% or less to qualify for an FHA loan.
Type of property. A single-family home or a multi-family house that may accommodate up to four families can be purchased with an FHA loan. A regular home or apartment can also be purchased.
Borrowing limit: The maximum loan amount is constrained by the FHA. The cap varies based on where you reside and the kind of property you purchase. A four-family property in Orlando will have a different maximum than a two-family property in Los Angeles, for instance. The US Department of Housing and Urban Development website allows you to view your borrowing limitations by entering your county and state information.
Property requirements. You can purchase a house with average damage with an FHA loan, but not one with significant structural or safety risks. For instance, the property can't be close to a place that handles hazardous waste, and your roof needs to be in good shape. Additionally, the location of the property cannot be near a lot of disturbance, like near traffic.
Top 9 Reasons to Take Advantage of FHA Loans
Helping buyers who might not be eligible for a conventional mortgage become property owners is among the main goals of a Federal Housing Administration (FHA) loan. Numerous advantages of FHA loans include reduced down payment needs and cheap FHA rates.
Although there are undoubtedly advantages and disadvantages to an FHA loan, within this piece we'll concentrate on why these mortgages are a crucial tool for thousands of homeowners around the nation. Here are the top 9 advantages of an FHA loan.
1. Much easier credit requirements
The conditions for an FHA loan are less stringent than those for a conventional loan. It's among the simpler loans to get approved for, especially if your credit is less than ideal.
The loan-to-value ratio (LTV) must be at least 90% even if the FHA's minimum credit rating is 500. However, lenders are free to impose their own minimum requirements, often known as overlays. An FHA credit rating of 620 is a standard lender overlay.
Due to compensatory variables, becoming eligible for an FHA loan is significantly easier. This entails that you can provide evidence of more elements to support your application and demonstrate your creditworthiness.
The following are acceptable compensatory variables for an FHA loan Texas:
Reserves of verified cash
Minimal growth in housing costs
Little debt
Residual income
Significant income not subject to tax
Greater possibilities for earning
2. A shorter qualification period after bad credit
Still worried that getting an FHA loan using weak credit will be difficult? Yes, prior foreclosures and bankruptcies can make acquiring a mortgage more difficult. You will not have to wait nearly as long to secure a mortgage following a significant credit event if you use an FHA loan, though.
Let's contrast the waiting periods for conventional and FHA loans.
| | | |
| --- | --- | --- |
| | Conventional loan | FHA Loan |
| Chapter 7 Bankruptcy Waiting Period | 4 Years Since Discharge | 2 Years Since Discharge |
| Foreclosure Waiting Period | 7 Years | 3 Years |
As a result, applicants who have experienced severe credit events are more likely to qualify for an FHA loan faster.
3. Minimal deposit
FHA loans demand a down payment, but you probably have more time than you think to save up for a home. FHA mortgages are made to assist borrowers who might not have 20% down, particularly in more expensive areas where this might be a barrier to purchase.
The amount of the down payment on an FHA loan depends on your credit score. If your credit score is under 580, you'll need to put down more money. 3.5% down is extremely typical because many lenders want a credit score of at least 580 to get approved for an FHA loan.

| | |
| --- | --- |
| FHA Minimum Down Payment | Credit score |
| 3.5% | 580 and higher |
| 10% | 500–579 |
4. More permissible of gift money
It is acceptable to ask for assistance if you lack the funds for a down payment. Gift money can be used to meet the down payment criteria for an FHA loan from close friends, an employer, a union, relatives, or down-payment assistance programs. The regulations for conventional loans, which only accommodate gifts from family members, are more stringent.
But it must be a gift, undoubtedly. There can be no anticipation of reimbursement. Once a person or organization agrees to offer you down payment funds, you must formalize the donation with a gift letter. You can see an illustration from your loan officer.
5. Low (or no) closing costs
More good news about saving money follows: A seller may contribute up to 6% of the purchase price towards a portion of the closing fees incurred by the buyer. Closing expenses for FHA loans can range from 3 % to 5 of the amount borrowed. You can reduce the amount of money you have to spend on moving in by requesting to get the seller to pay a portion of these costs.
Closing expenses may consist of:
Real estate taxes
Escrow charges
Habitational insurance
Title protection
Lender fees
There are other inventive ways to make a smaller upfront payment. You may be able to roll some closing fees into your loan. Using lender credits is an additional choice: You pay a little higher interest rate; in return, your lender offers you a credit that helps offset your closing costs.
If you want to negotiate or finance closing fees, speak with your property investment agent and loan officer. Each will look out for your interests and find the best course of action.
6. FHA Mortgage Insurance Is More Affordable
Ever heard that one disadvantage of FHA loans is mortgage insurance? Keep in mind: FHA mortgage insurance is what truly enables numerous Americans to achieve the American dream of home ownership.
Loans are not made by the FHA. Instead, they provide mortgage insurance to lenders. The lender is safeguarded against default by this insurance, often known as an FHA mortgage insurance premium (MIP). The deposit you make determines how long it will take you to pay your MIP. MIP is covered throughout the loan with a down payment below 10%.
The MIP is covered for the initial 11 years with a down payment of at least 10%.
MIP comes in two different forms:
There is an upfront mortgage insurance payment (UFMIP) of 1.75% of the loan balance payable when an FHA loan closes. This may be financed as part of the loan or repaid at closing.
FHA Monthly Insurance Premium (MIP) – This is also a yearly MIP that, depending on your loan specifications, can run from 0.45% to 1.05%. As a portion of your monthly loan payment, this is typically divided into installments.
If you have a down payment of below 20% on a traditional loan, mortgage insurance is also required.
And your mortgage insurance might be quite pricey if your credit rating is below 680. When making comparisons, FHA mortgage insurance is frequently less expensive. Once you have 20 percent equity, you can also remove MIP by switching to a conventional loan, as several FHA borrowers do.
7. No income limits
Minimal income ceilings are a common feature of traditional mortgages with low down payments. Higher-earning customers must make a down payment of 10% or more, which might add up to a substantial sum because their income is too high for these programs.
There aren't any income restrictions on FHA loans, therefore, your chances of approval are unrestricted. This gives you the option to select the loan that best suits your financial requirements, regardless of the area you choose to concentrate your property search.
8. Acceptance of non-resident co-borrowers
Even if they won't be residing in the property, a borrower may be listed on an FHA mortgage. A non-occupant co-borrower is what you have there. If you, the principal borrower, are unable to qualify due to a lack of income, this structure works effectively.
So even if they reside across the country, a parent can assist their child in purchasing a home. The co-income borrower will be taken into consideration by the underwriter. A youngster can assist a parent or another sibling.
The FHA has the following guidelines for co-borrowers:
Borrowers who are related to one another through blood, marriage, or the law, such as parents, spouses, siblings, aunts, stepchildren, children, and nephews and nieces.
Unrelated parties who can provide proof of the absence of a long-standing, significant familial relationship not coming out of the loan payment.
9. Expected Income Allowed
Moving from out of state? Have a new job that you accepted, and have not started? No problem with FHA
Expected Future Income Allowed — As long as you start your new position within 60 days of loan closing, FHA will allow your future income to be added to your qualifying income.
2 year job history – A 2 year job history is required with no employment gaps to count the expected, future income.
First Paystub not needed – As long as you have a contract in place with your specified salary, your first paystub is not needed to qualify for income purposes.
Conclusion
All things considered, FHA loans are created to assist all types of homebuyers in realizing their aspirations of homeownership. The FHA loan benefits demonstrate a dedication to increasing housing affordability through lower costs and greater accessibility for customers from a variety of financial backgrounds. Make use of the FHA program today, and say goodbye to a world of stress.
About the Author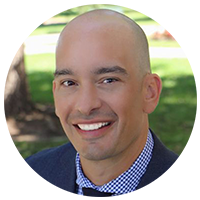 Brian Quigley
NMLS# #244003
Brian Quigley has been in the Denver mortgage industry since 2003. Customer satisfaction has been his top priority while guiding clients through the home loan qualification process. He is proficient in all types of mortgage financing including FHA/VA, Conventional, USDA, Jumbo, Portfolio, 1031 Exchanges, Reverse Mortgages, Refinancing, Construction loans, and FHA 203K loans.
View Full Profile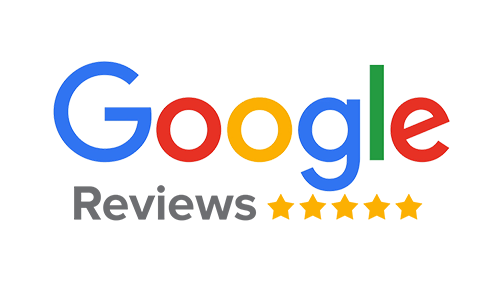 Adam Armstrong
Getting the lowest rate was the most important thing to me. I shopped 5 other lenders/brokers for my refinance. Brian was able to beat the other lenders by a significant margin....
Brent Galas
Brian, was very easy to work with for my refinance even thru this Covid time. All documents were easy to upload electronically and his processor was detailed for what was needed...
Jerred Lane
Brian has raised the bar to a whole new level. With time being precious, there are not many who have a lot of time to spare; he kept everything on point and on track.
NEED HELP NOW CLOSING YOUR HOME LOAN?
Mortgage Industry News and Information