Since the pandemic, there has been a significant change in how individuals think of where they reside because remote employment has created a whole new range of opportunities. Many people now live where they wish to live rather than where their business just so gets to have an industrial building. They may now "clock in" from their main office or the local coffee shop, and after work, they can go hiking or enjoy a drink with their pals.
Now, it's possible to live in more rural places like Steamboat Springs, Colorado. These communities appeal to people who value a high quality of life above the daily grind by offering a year-round vacation atmosphere.
This well-known resort town's appeal is simple to understand because it offers a small-town atmosphere with easy accessibility to a variety of Colorado's most highly regarded trails, lakes, slopes, and rivers. This makes it particularly alluring to the daring, outdoorsy people focused on a balanced lifestyle.
You're in luck if you're thinking of moving to Steamboat! Let's examine our top picks on why people love Steamboat Springs.
Content brief
Introduction
6 Reasons People love Steamboat Springs
Top Activities To Perform in Steamboat Springs
There Are Many Outdoor Activities Available
Don't worry if skiing isn't your style. Steamboat Springs offers a wide variety of outdoor activities, including hunting, camping, fishing, golfing, biking, hiking, horse riding, boating, and kayaking.
Steamboat probably offers activities for every sport! In Steamboat, there is never an "off-season" because spring, summer, and fall are the best times to participate in the majority of the aforementioned activities, while winter is reserved for snow sports. Additionally, you're over three hours from both Fort Collins and Denver, which keeps the throngs of people at bay. As a result, the paths aren't as busy with tourists, maintaining the area's natural and untamed appearance.
Zoom Towns
The importance of moving has greatly diminished in the era of remote work. You might've been contemplating a lifestyle change if you have the option to work from home or anywhere with a strong WiFi connection.
Due to this change, remote-friendly communities are now referred to as Zoom Towns, which is a play on everyone's preferred video conferencing software. Additionally, there are several Zoom towns in Colorado, which are often found outside of big cities, close to natural areas like state and national parks, and have a somewhat more affordable cost of living. The Rockies are dotted with numerous isolated mountain villages, including Steamboat. Many people have moved to these communities, choosing the high standard of living they offer over the conveniences of large cities, which they can still reach if necessary.
There is a lot to do
There are a lot of activities to enjoy in Steamboat due to its reputation as a resort city, including activities geared toward long-term inhabitants! Locals can benefit from a vibrant downtown area that is humming with activity and offers a wide variety of restaurants, shopping, galleries, and theatres to see. Along with all the locations for outdoor enjoyment, Steamboat is also the location of the Yampa River Botanic Park, Howelsen Ice Complex, Steamboat Art Museum, and Tread of Pioneers Museum.
The View Is Breathtaking
The scenery in Steamboat Springs, Colorado
The pictures don't mislead; the towering mountain peaks covered in snow provide some of the most breathtaking backgrounds in all of Steamboat. It never gets boring to look at the gorgeous beauty in the area. Immerse yourself in nature to see a wide range of sights and landscapes, including stony streams, pine- and wildflower-lined trails, and naturally, mountain ranges with expansive views. However, you won't have to travel very far because the living rooms of many Steamboat houses offer picturesque views.
Everyday Is Like a Vacation
Steamboat is a well-known vacation destination, but what happens if you never have to return home? Since you can mix thrilling activities throughout your daily life, including skiing on slopes, bathing in a hot spring, or lovely hiking paths, residing here is akin to going on a perpetual vacation. Additionally, it just takes a reasonable 3-hour journey to reach Denver (or other Northern Colorado cities like Fort Collins) whenever you need to!
It Has Lovely Homes
Real Estate in Steamboat Springs, Colorado
Beautiful residences, including expansive villas, positioned high on a hillside and flanked by clumps of evergreen trees, can be found in this resort city. In addition, the center of downtown Steamboat is home to numerous opulent apartments and townhomes. There is also pretty much something for everyone! Houses in Steamboat are frequently situated on large acres with breathtaking views because of the town's remote alpine setting. See what's available by browsing the Steamboat Springs real estate currently on the market.
Top Activities To Perform in Steamboat Springs
Steamboat Springs, Colorado, is the epitome of idyllic. If you keep your eyes closed and visualize the wilds of Colorado, Steamboat Springs is probably what comes to mind. The area has a lot to offer in terms of outdoor adventure and scenic beauty, but there is also a town that is humming with entertainment and culture. The town of Steamboat Springs, which is on Colorado's Western Slope, has been inhabited for more than a century and was once a railroad hub. You'll be transported back to Old Town's adventurous roots when you visit.
The situation is a little bit different now. You do have your explorers, but now they drive up in Range Rovers with their extreme adventure equipment in tow rather than in covered wagons. Steamboat Springs is among Colorado's premier ski resorts throughout the winter. However, the city is still vibrant throughout the non-snowy seasons' thanks to the live music, gardens, biking, art galleries, and hiking.
Explore the botanical gardens and natural trails along the Yampa River while you stroll, or climb the slopes for climbing, geysers, and breathtaking views. One of the top ski areas in the world is located close to Steamboat Village. You're sure to enjoy the top Steamboat Springs attractions at any time of year.
1. Head over to Fish Creek Falls
A hike up towards Fish Creek Falls is arguably the greatest way to learn about Steamboat Springs. What would be a more dramatic setting than a waterfall that cascades scores of rocky meters down the face of a cliff while the surrounding area is completely covered in foliage? Indeed, say hello to Colorado.
Just west of Steamboat Springs' downtown, Fish Creek Falls plunges 280 feet into Fish Creek Canyon inside the Routt National Forest. The fact that you can view Fish Creek Falls in so many different ways is neat.
You may simply drive to the car park, halt, and stroll a short distance down a walking trail to a platform that views out over the falls if all you want to do is take a picture. However, those who are more daring might go on a hike to experience it all. Long Lake and Upper Fish Creek Falls are accessible via the trekking path. The springtime, when the alpine melt is running off, is the greatest time to view the falls. Even when it's winter, you can travel. Ice climbers travel across the globe to scale the falls once they have frozen over.
2. Steamboat Springs Ski
Steamboat Springs is breathtaking in any season. But all too often, the city will be booming in the winter because of the magnificent slopes of the Steamboat Ski Resort, which are visible in every direction.
One of the biggest ski areas in Colorado, the ski area descends the Mount Werner Park Range inside the Routt National Forest. It is famous because of its "Champagne Powder," which in itself is distinctive to the location and is regarded by locals as the greatest of the best.
Nearly 3,000 acres of the ski area's 165 main tracks are interconnected. 20 percent of the paths are appropriate for novices, and the remaining seventy percent are only for more seasoned hikers. Furthermore, you can also travel by sleigh, snowcat, snowmobile, or snowshoes.
Even non-skiers who want to climb to the mountain's summit to take in the expansive views are welcome to use the gondola. And it is definitely worth seeing them.
3. Wander around Yampa River Botanic Park
The Yampa River Botanic Park is located directly in the center of downtown Steamboat Springs. Available and accessible throughout May to October is the seasonal park. The peaceful, natural retreat offers a splash of color and a tranquil haven away from the hustle and bustle of Steamboat Springs' downtown.
The botanic park serves as a location for summer concerts and festivals, public yoga classes, and special occasions like nuptials, in addition to being a location to stroll on walking routes and shady places. Additionally, you can explore the Hummingbird Garden, Children's Garden, Culinary Herb Garden, and Butterfly Garden. The six-acre horse pasture that became the park's opening location was converted in 1995. Upwards of 60 gardens, ponds, and berms are now present.
4. Go hiking or camping at Medicine Bow
West of the Continental Divide, surrounded by the Medicine Bow and Routt National Forests, Steamboat Springs offers a breathtaking setting. This indicates that it is among the top camping and trekking areas in the state, if not the country. Between northern Colorado and central and northeastern Wyoming, the overall forest region spans 2.9 million acres.
You can access countless hiking and bike routes, dispersed campsites inside the forest, and authorized national forest campgrounds from Steamboat Springs, which is surrounded by lakes, grasslands, streams, thick forests, and mountain ranges. Fish Creek Falls, Mount Zirkel Wilderness, North Platte River, The Chapman Reservoir, and Dumont Lake, among numerous more breathtaking natural attractions, are all found inside the forests and add to Steamboat Springs' untamed, rugged beauty.
5. Take a Stroll Along Yampa River Core Trail
Affordability is not among the qualities that Colorado's ski communities are renowned for. However, many free activities celebrate the beauty and mystique of the Colorado Rockies if you recognize where to search. Among the beautiful, free things in Steamboat Springs is the Yampa River Core Trail. From one point of Steamboat Springs to another, the 7.5-mile trail travels linearly to the Yampa River.
The whole path is paved, making it ideal for a stroll, a bicycle ride in the afternoon, rollerblading, and other activities. Several wooden walkways are used to cross the river. One of the most well-liked summertime pastimes in Steamboat Springs is watching fleets of inner tubes glide downriver. The rodeo grounds, in which the Pro Rodeo Series is held, the Howelsen Ice Arena, as well as many eateries, galleries, and shops, are other destinations to visit along the trail.
6. Take a Bath at Strawberry Park Hot Springs
The thermal springs which bubble underneath the highlands and rise to the surface to form a cluster of natural hot springs are indeed the reason Steamboat Springs is termed as it is. The most well-known and well-liked hot springs in the region are probably those at Strawberry Park.
A little distance from the city center, the year-round natural springs are located near Hot Springs Creek on County Road 36. After a day exploring the slopes, you'll encounter the baths packed because the water is kept at a scorching 104 degrees.
There are restrooms, a recreation area, as well as a spa area where you may reserve a soothing massage within the parking area. Do you want to stay the night? No issue. Accommodations can be reserved in a covered wagon or a caboose. They also have camping areas. It is necessary to make reservations for the pool, which has a restricted capacity and is only open to visitors who are traveling in teams of six or fewer.
7. Check Out the Steamboat Museum of Art
It began as a small-scale endeavor in 2004 and since then has grown to be among Colorado's most significant art institutions. Intending to showcase fine art in this region of northwest Colorado, Colorado artists came together to build the Steamboat Art Museum.
To maintain its current location in the iconic Rehder Building, the museum secured a long-term lease with the city in 2010. Over 45 exhibitions have been given to even more than 150,000 guests thus far. Quilts, watercolors, paintings, and photographs are all on display in the museum. It even offers an educational program with a "Student Gallery" for kids and a schedule of classes, seminars, and other events.
8. Play the Steamboat Symphony Orchestra's Music
The magnificent outdoors are undoubtedly the main attraction in Steamboat Springs but don't overlook the cultural activities either. Consider the Steamboat Symphony Orchestra as an illustration. Since its founding in 1991, the public ensemble has developed into one of the most popular performers in the area.
Local musicians make up the Steamboat Symphony Orchestra, which also comprises smaller ensembles, including a woodwind quintet and a string quartet. The ensemble frequently performs at neighborhood events all across Steamboat Springs. On their site, a schedule of performance dates is posted.
The SSO offers family-friendly entertainment, such as a music training program for both children and adults. Among their most well-liked programs is the Youth Music Immersion Weekend.
Beacon Lending – Colorado Mortgage Broker
About the Author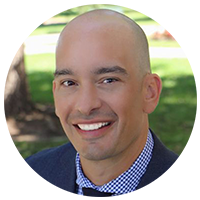 Brian Quigley
NMLS# #244003
Brian Quigley has been in the Denver mortgage industry since 2003. Customer satisfaction has been his top priority while guiding clients through the home loan qualification process. He is proficient in all types of mortgage financing including FHA/VA, Conventional, USDA, Jumbo, Portfolio, 1031 Exchanges, Reverse Mortgages, Refinancing, Construction loans, and FHA 203K loans.
View Full Profile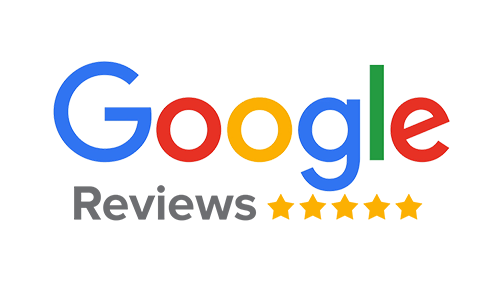 Adam Armstrong
Getting the lowest rate was the most important thing to me. I shopped 5 other lenders/brokers for my refinance. Brian was able to beat the other lenders by a significant margin....
Brent Galas
Brian, was very easy to work with for my refinance even thru this Covid time. All documents were easy to upload electronically and his processor was detailed for what was needed...
Jerred Lane
Brian has raised the bar to a whole new level. With time being precious, there are not many who have a lot of time to spare; he kept everything on point and on track.
NEED HELP NOW CLOSING YOUR HOME LOAN?
Mortgage Industry News and Information