A great place to live is Grand Junction, a bustling city in Colorado's Grand Valley. Numerous outdoor activities, breathtaking natural settings, a vibrant city, a wide variety of restaurants, and much more are all close by. Our top seven reasons for loving Grand Junction are listed below.
Content brief
Introduction
7 Reasons People Love Grand Junction
Top Activities To Perform In Grand Junction
Conclusion
You Won't Be by Yourself
Working alone at home can be isolating. It is particularly challenging to network, meet people, and get active while transitioning to a new area and working remotely. The "Welcome Wagon" program exists in Grand Junction after the government realized the need to aid in integrating a large number of highly qualified remote employees migrating into the area.
The program connects remote workers with resources, coworking spaces, and living standard amenities that they might alternatively miss out on. It is run by a group of local ambassadors from various industries and consists of many conferences and gatherings that take place over a year. You could perhaps meet a few new people.
From 2005 to 2018, the number of jobs in the digital economy increased by over 30%, establishing it as the second-fastest expanding sector in the nation and the fourth-largest contributor to US GDP. A global pandemic would suddenly allow a large number of us to work remotely from any location.
You'll Experience Joy
In Western Colorado, where social isolation is the norm, quality of life has a slightly different meaning. Since 75% of the land is public, we have plenty of room and greater accessibility to the environment for recreation, with plenty of room between individuals. The establishments have remained open throughout the pandemic, and the children have continued their education, which has led to a stable economy and happy and successful families.
They spend very little of their earnings on housing because costs are half as low as those in Denver, leaving them as one of the most cost-effective metro areas in Colorado.
Love waiting in line? We don't either, and we drive 32% less than people in the Front Range do. That's 32% more time than we spend on our couches, bikes, skis, kayaks, or other recreational activities. Why wouldn't you choose a location that cuts costs and gives you back the life you've been missing if you can function from anywhere?
You Are Needed Here
Since residents began attempting to expand their economy ten years ago, the tech and outdoor recreation sectors have experienced tremendous development. Last year, as occupations started to shift permanently from offices to homes, companies started working on ways to bring those workers and their occupations to Grand Junction.
As one of the earliest cities in Colorado to produce a remote employee plan, Grand Junction has been able to change our approach to economic growth and fully consider the effects of remote workers on the neighborhood, efforts to diversify the economic system, and society. The city government has started to reevaluate views on infrastructure, labor, incentives, and real estate in light of the digital economy and the rise of remote employment.
Situated in a Breathtakingly Beautiful Area
Grand Junction is surrounded by stunning scenery. Beautiful lakes, thick forests, a picturesque byway, and stunning fall colors can be found to the east. Bright red rocks and other fascinating geological formations can be seen to the west. An agricultural haven with renowned wineries and neighborhood farmer's markets may be found to the south.
The region is a terrific area to live or tour all year round since it offers distinctive charm as the times change.
Worldwide Assistance for You and Your Work.
Grand Junction is larger than you may believe. With a population of about 66,964, the Grand Junction region—also known as the Grand Valley—includes the cities of Fruita and Palisade to the west and the city of Palisade to the east. The population increases a lot more when you factor in the highland and rural areas that travel to the city for shopping and medical care.
You can enjoy the conveniences of a large metropolis with the elegance and tradition of a small, rural community in Grand Junction, which is host to the Grand Junction Regional Airport, having Sixteen daily nonstop flights. Your company will be easily accessible to more than 5 million people because of our location on Interstate 70, midway from Denver & Salt Lake Metropolis, without the smog and high costs of a big city. More significantly, our internet is dependable, quick, and reasonably priced.
In Case Your Employment Situation Changes, We've Got You Covered.
Fearing another move if your employment situation changes? You do not need to worry. You will be connected to our regional networks thanks to collaborations between the Mesa County Workforce Center, Colorado Mesa University, and our neighborhood companies. Grand Junction's manufacturing, construction, outdoor recreation, and technology sectors have all stayed robust, creating jobs as demand increases.
Enjoy working from home? There are already a plethora of jobs obtainable that you may accomplish from anywhere, thanks to various incentive programs in Colorado, which pay firms to let their staff members work and live in Grand Junction. If your circumstances unexpectedly alter, there are many opportunities.
A Bustling Downtown
Antique stores, retail shops, museums and galleries, and welcoming eateries are all thriving in downtown Grand Junction. With over 100 works of art, the region is also home to America's biggest collection of outdoor sculptures.
Top Activities to Perform in Grand Junction
The Western Slope refers to the region of Colorado that lies westward of the continental divide. Many of the most untamed, undeveloped, and diverse terrains in the nation may be found there, which makes up approximately one-third of the Colorado Territory. One of the Western Slope's major cities, Grand Junction, is full of amazing, thrilling, and breathtaking things to do.
The Colorado National Monument, a beautiful canyon with famous rocky outcrops, hiking paths, and breathtaking vistas of the Grand Valley, is located in Grand Junction. This is among the best favorite places to explore when visiting Colorado.
The Grand Mesa National Forest, Dominguez Canyon, a portion of the Colorado River, numerous city parks, and motorcycling trails are also located in Grand Junction.
Driving to Colorado National Monument
While visiting Grand Junction, the Colorado National Monument is a must-see if you appreciate the beauty of the Wild West. This monument of the western Colorado region rises like a red-hued illusion from the desert not far from the city.
Majestic monoliths, canyons with vertical walls, and a winding Rim Rock Drive, which leads directly to the summit, may all be seen when the reddish canyon opens up.
The Rim Rock Drive, with several switchbacks and hairpin curves that go to the plateau's summit, is the finest route to take to become familiar with the landmark. Numerous pullouts provide breathtaking vantage spots that allow you to look down into the wide canyon or across the patterned sandstone spires.
The trail networks within the site are among the finest in the world and make for excellent hiking, mountain biking, and camping areas. There are Thirteen backcountry paths in the monument area, with elevations ranging between 4,700 feet to over 7,000 feet. The Colorado National Monument is undoubtedly a fantastic place to start if you want to learn more about Grand Junction.
Examine the Old City
Grand Junction's central business district is where the city's vitality beats, both historically and aesthetically. Historic structures that now host the city's eateries, shops, and cultural centers line Main Street on each side.
When the region was converted into a walkable shopping park in the 1960s, the Main Street that you can see now was built in that fashion. To create a regional entertainment and arts center, the design has been expanded from Main Street to Seventh Street and Colorado Avenue.
Speaking of the arts, First Fridays are held in Grand Junction. Local museums let people wander in and out on the first Friday of every month to foster a convivial atmosphere. Social gatherings take place at the eateries along the road as the scene spills out onto the streets.
Live music is frequently present in downtown Grand Junction throughout the warmer months, particularly in the evenings. Among the nicest spots to learn about Grand Junction is there.
Check out the Western Colorado Museums
In Grand Junction, you can discover everything there is to know about Western Colorado's past. The plays host one of the biggest museum complexes spanning Salt Lake City and Denver, the Museums of Western Colorado collection. The museums include the Museum of the West, the Dinosaur Journey Museum, and the Cross Orchards Historic Site.
The 4.3-acre Cross Orchard Historic Site was a portion of a 243-acre produce ranch that ran from the 1890s to the 1920s. The location is now a reproduction exhibit showing what society was like during Grand Junction in the early 20th century and is listed on the National Register of Historic Places. Tourists can connect with costumed interpreters who can share "firsthand" tales about daily living around the Grand Valley with them.
The Dinosaur Journey Museum, located in Grand Junction, is another place to learn about Western Colorado's prehistoric past. The museum uses cast skeletons, robotic dinosaur recreations, and actual fossils to depict the narrative of prehistoric life. In fact, among the world's biggest triceratops skeletal remains in the world may be found at the museum. Additionally, there are interactive exhibits, a lab where researchers study dinosaurs as well as other extinct animals, a library, and play areas where children may "dig" to find their dinosaur skeletons.
The Museum of the West, a geographical history museum that takes visitors across a millennium of history, is also located in Grand Junction. Take a look at the Ute rock art or understand better the ancient pueblo that once existed there. A restored one-room schoolhouse and historical firearms used by cowboys and outlaws in the Wild West are also available for viewing by visitors.
View a Performance at The Avalon
Although you can plan a trip to Grand Junction exclusively around the outdoors, it's not just about the outdoor spaces in Grand Junction. Nevertheless, a visit to the Avalon Theatre and Historic Downtown is essential.
The theater, which can accommodate more than 1,000 people, was built in 1923 and is today one of Colorado's most prominent performing arts venues. Great performers, including Pat Benatar, John Philip Sousa, Al Jolson, and many others, have performed at the theater during the past century. Today, it also holds dance, film series, seminars, and private events in conjunction with musical performances.
Learn about Grand Mesa
Grand Mesa, Grand Junction's second most visited destination, and the Colorado National Monument battle for attention. The Grand Mesa, which stretches 500 square miles between the Colorado River and the Gunnison River, is the biggest flat-topped mountain on the planet.
The Grand Mesa Scenic Byway is the most convenient route for exploring the mesa. Believe it or not, Colorado offers 26 gorgeous byways. Starting at exit 49 off of I-70, the Grand Mesa scenic drive follows CO-65 via the Grand Mesa National Forest to Cedaredge.
There are also many places to explore on foot in the area; there are 400 miles of paths, to be precise. At its highest point, the mesa is nearly 11,000 feet above sea level, as well as the national forest, and has thousands of lakes. If you're seeking outdoor pursuits, the Grand Mesa National Forest and its spectacular mountain offer plenty to keep you busy for many weeks.
Conclusion
Grand Junction is a bustling city with a picturesque setting. Grand Junction is close to several outdoor activities like hiking and mountain biking paths. There are numerous locations where you can go camping and fishing. Overall, it's a great place to call home. So why are you still waiting? Pack your bags right away and take a journey to Grand Junction.
Beacon Lending – Colorado Mortgage Broker
About the Author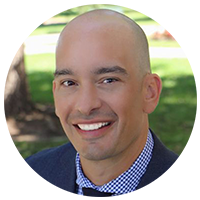 Brian Quigley
NMLS# #244003
Brian Quigley has been in the Denver mortgage industry since 2003. Customer satisfaction has been his top priority while guiding clients through the home loan qualification process. He is proficient in all types of mortgage financing including FHA/VA, Conventional, USDA, Jumbo, Portfolio, 1031 Exchanges, Reverse Mortgages, Refinancing, Construction loans, and FHA 203K loans.
View Full Profile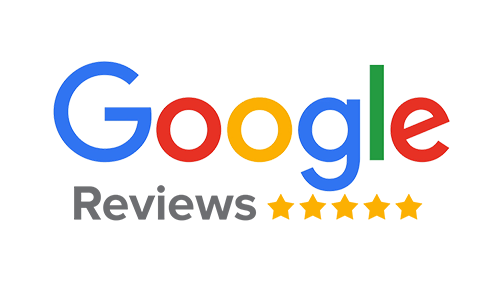 Adam Armstrong
Getting the lowest rate was the most important thing to me. I shopped 5 other lenders/brokers for my refinance. Brian was able to beat the other lenders by a significant margin....
Brent Galas
Brian, was very easy to work with for my refinance even thru this Covid time. All documents were easy to upload electronically and his processor was detailed for what was needed...
Jerred Lane
Brian has raised the bar to a whole new level. With time being precious, there are not many who have a lot of time to spare; he kept everything on point and on track.
NEED HELP NOW CLOSING YOUR HOME LOAN?
Mortgage Industry News and Information