A cash-out refinance is entirely feasible in Texas if you have adequate home equity. Although Texas's cash-out refi regulations differ slightly from those in other states, they are no longer as severe as they formerly were. Things are a bit more different in 2022.
You ought to be allowed to get your mortgage refinance, and take money out of your house provided you have decent credit and over 20% home equity in your house. Many Texas residents will easily meet such requirements as equity levels across the country rise. That said, let's get into the nitty-gritties of cash-out rules in Texas.
Advantages Of A Cash-Out Refinance Loan
Within a single loan, a cash-out refi offers two solutions:
Replacing your current mortgage with a new one offers the possibility to pay fewer monthly payments, interest, or both.
A lump sum of money that you can be used as you see fit, borrowed from the equity in your property
Consider using a different loan package if you only require one of these two options:
What if I only want to use the equity in my home? You might keep your current mortgage fixed and obtain a home equity line of credit or home equity loan or all you want is a cash loan secured by the equity in your property.
What if all I want is a lower rate? Some borrowers prefer to reduce their interest rates or switch to a fixed-rate loan from an adjustable-rate loan while maintaining their equity. A rate-and-term refinance can be used in this situation. A streamlined refinance can assist you in obtaining a new mortgage, also reducing time and closing costs if you currently have USDA, VA, or FHA loans.
However, a cash-out refinance can help you if you need to access your equity while simultaneously lowering your interest rate. Keep in mind that in Texas, your lender may call this loan a 50(a)(6) loan or an A6 loan.
How Does The Texas Cash-Out Refinance Loan Work?
Section 50(a)(6) financing is another name for a Texas cash-out refinance. You can get your current mortgage refinanced, and access the equity in your property with this financing. This converted equity is given to you in cash at closing.
Texas has no restrictions on how you can use your equity that has been withdrawn. You can decide to:
Consolidate your personal loan or credit card debt
Pay for house renovations or improvements
Place a down payment on a new home.
It's up to you, however, it's preferable to use the funds for necessities rather than transient costs like a trip or car. This is advisable because you might still owe the money, plus interest, 3 decades from now.
Are Cash-Out Refinance Rules Different In Texas?
When it comes to Texas, cash-out refinance loans are known to be notoriously difficult to close. Before 2018, cash-out refinancing was prohibited by state legislation. But now, state legislators have loosened these rules.
The Texas cash-out refinance loan is available to anyone who owns a home. Simply having over 20% equity is required, according to Herb Ziev, a Texas-based Certified Mortgage Planning Specialist.
However, there are a couple of cash-out refi rules to be aware of that are specific to Texas:
Second mortgage liens must all be settled: A new cash-out refi must pay off both your principal mortgage and any existing home equity loans or lines of credit (HELOCs) if you already have one. This can limit how much equity you can withdraw.
A waiting period of 6 months: Only after having your current mortgage loan for at least six months are you qualified for a cash-out refinance in the state of Texas. A year must have passed since your previous cash-out refinance to qualify for one.
80% Maximum LTV: A new loan can't be more than 80% of the value of your house. This means that when cashing out, 20% of your equity must remain untouched. You may borrow up to $200,000, for instance, if your home is worth $260,000. You can lend up to $60,000 in cash back if your existing mortgage balance was $180,000.
Limited closing costs: Your lender is only allowed to charge closing costs that do not go over 2% of your total loan amount. Closing costs for a third party like appraisal fees, title insurance fees, and legal fees are not covered by this. It only applies to charges made by your lender, for example, processing and origination fees for loans
Waiting periods following a bankruptcy, short sale, or foreclosure: You must wait seven years, four years, and four years, after a foreclosure & bankruptcy, or short sale respectively to be eligible for a Texas 50(a)(6) cash-out refinance.
Texas maintained stringent restrictions on cash-out refinance loans for land for agriculture before 2018. This prohibition has also been loosened by current laws.
Any primary residences are eligible as long as it doesn't go past 10 acres, according to Mary Dinkins, regional vice president at Cornerstone Home Lending in Dallas. She added that for rural properties, 100 acres can be considered.
What Are The Requirements For A Texas Cash-Out Refinance?
Despite variations, the majority of Texas lenders offering cash-out refinances will need:
A minimum of 620 as your credit score
Having a debt-to-income ratio (DTI) of no more than 43%
These underwriting regulations are not set by the state. Rather, private lenders may use your credit history to determine your eligibility for a new mortgage loan.
This does not imply that a bank must approve your loan if your credit score is low, or you have a high DTI. The guidelines for conventional loans set forth by Freddie Mac and Fannie Mae must still be followed by lenders.
However, there is some flexibility for mortgage lenders. For instance, if you possess a decent DTI but a poor credit score, some lenders might make exceptions and accept your request.
That's why it's crucial to compare offers from several lenders. Customers of cash-out refinance in Texas now have a little more freedom to compare rates.
Credit unions, mortgage firms, mortgage bankers, savings and loan associations, and bank subsidiaries are now permitted by the law to provide cash-out refinance loans. Therefore, you can compare rates and terms from a variety of lenders to obtain the best cash-out loan.
Supplementary Texas Cash-Out Refi Rules
There haven't been any recent changes to a few extra Texas cash-out refinance regulations. For example :
You would probably need to use a traditional cash-out refinance loan if your present mortgage is a VA, USDA, or FHA loan and you'd prefer to get cash back. For this lending program, as stated before, a minimum credit score of 620 is required, while lenders may have different requirements.
There aren't any federally guaranteed cash-out mortgages. Due to this, refinancing through the VA or FHA is not permitted in Texas.
If all you're looking for is a cheaper interest rate, not cash back, you can make use of a streamlined refinance program sponsored by the FHA, USDA, or VA.
If you currently hold a Texas cash-out loan, you cannot obtain a HELOC (home equity loan) – second lien.
How Soon Can I Replace My Texas Cash-Out Refi?
Due to the increased risk that lenders assume when you remove cash value from your house, a cash-out refinance often has a higher interest rate as opposed to a no-cash-out loan.
Texans that obtained a cash-out refinance loan were obligated for several years to maintain the very loan with significantly higher refinance rates till it was completely paid off.
This isn't the case anymore as a result of new state laws which became effective on January 1, 2018. Now, just 1 year after their cash-out refinance loan closed in Texas, customers were able to refinance. With a traditional loan, you're now able to refinance at potentially lower interest rates.
Receiving a cheaper rate may allow you to borrow money for a short period or cut your monthly payments. A shorter term results in greater monthly payments (mortgage) but the lower total interest paid.
Frequently Asked Questions
What is a 50(a)(6) loan in Texas?
A cash-out refinance loan is also known as a Texas 50(a)(6) loan. Section 50 of Article XVI of the Texas Constitution governs loans. Cash-out refinances may be referred to as A6 loans by some lenders.
Would you be taxed on a cash-out refinance loan?
No, you are not taxed on the cash you get from a cash-out refinance. The reason for this is that the IRS views the money as a loan that you must repay rather than as income.
What fees are encompassed in the Texas 2% rule?
Fees that are subject to the two percent cap include premiums that an owner's spouse or an owner must pay to guarantee an equity loan. Except in a case where the premiums are expressly exempted under this section's paragraph (15), examples of these fees include mortgage insurance protection and title insurance.
Is it difficult to get a cash-out refinance?
Cash-out refinancing, in contrast to other refinancing choices, is accessible to those with fair and subpar credit. While candidates for loans and home equity lines of credit (HELOCs) must have minimum FICO® Scores of at least 660, cash-out refinance lenders do not demand this.
Can you refinance an FHA loan in Texas with cash out?
If you adhere to the requirements set forth by your lender and applicable state law, you may replace your current FHA-insured loan with a Texas 50(a)(6) loan. Even those with mediocre credit scores can obtain competitive mortgage rates with the aid of FHA loans. However, many Texan homeowners refinance to avoid the continuous mortgage insurance costs that they are required to pay.
Is a Texas cash-out refinance subject to an appraisal requirement?
No, if we receive an appraisal waiver, you are not required to get an appraisal. We usually see appraisal waivers on cash out, at around 70% LTV. If going for the full 80% LTV, we would need to get an appraisal most likely.
What is the Texas maximum for a cash-out refinance?
A cash-out refinance loan cannot typically be larger than the conforming loan restrictions. From county to county, these differ. To borrow beyond your county's maximum loan size, you would require a non-conforming, jumbo loan. Moreover, you are only permitted to borrow up to 80% of the value of your home. This percentage will likely be referred to as your loan-to-value ratio, or LTV, by your lender.
Does Texas permit cash-out refinancing?
Yes, Texas homeowners who have amassed sufficient home equity are eligible to apply for a cash-out refinance loan. These loans are now simpler to employ thanks to the Texas constitution's relaxation of the rules governing them.
What equity amount is required for a cash-out refinance?
To qualify for a Texas cash-out refinance loan, your home must have 20% equity, or 80% LTV, loan to value. This is due to the requirement that at least 20% of the equity in your property is left untapped.
For instance, if your house is worth $400,000, you can only borrow about 80% of the home's value which is $320,000. $80,000 or 20 percent would need to be left untouched. You wouldn't possess sufficient equity to receive cash back if your current mortgage had a balance of $320,000. Up to $40,000 in cash may be given back if your debt was $280,000.
In Texas, how many times may you use a cash-out refinance?
There is no cap on how many cash-out refinance loans you can obtain for a single property under the Texas Constitution. However, it does mandate a minimum one-year gap between cash-out refinances. In reality, you probably couldn't acquire yearly cash-out refinance loans. Before you can take advantage of a second cash-out refinance, you would need to wait until your equity had recovered sufficiently. Besides a case where property values in your neighborhood are rising rapidly, that might take years. Although not everyone in Texas will be eligible for one, for those who are, it can be an excellent program.
If you have any questions about Texas cash-out refinancing, contact us anytime for a FREE consultation at 720-524-3215, or visit us on the web at www.beaconlending.com to schedule a time to speak with us. We are here to help!
About the Author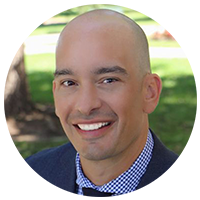 Brian Quigley
NMLS# #244003
Brian Quigley has been in the Denver mortgage industry since 2003. Customer satisfaction has been his top priority while guiding clients through the home loan qualification process. He is proficient in all types of mortgage financing including FHA/VA, Conventional, USDA, Jumbo, Portfolio, 1031 Exchanges, Reverse Mortgages, Refinancing, Construction loans, and FHA 203K loans.
View Full Profile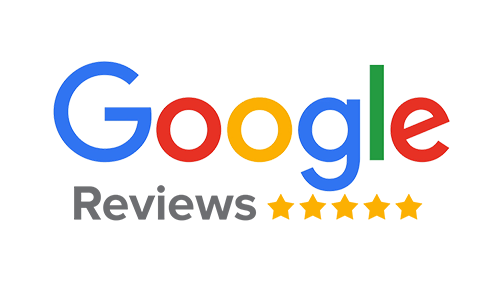 Adam Armstrong
Getting the lowest rate was the most important thing to me. I shopped 5 other lenders/brokers for my refinance. Brian was able to beat the other lenders by a significant margin....
Brent Galas
Brian, was very easy to work with for my refinance even thru this Covid time. All documents were easy to upload electronically and his processor was detailed for what was needed...
Jerred Lane
Brian has raised the bar to a whole new level. With time being precious, there are not many who have a lot of time to spare; he kept everything on point and on track.
NEED HELP NOW CLOSING YOUR HOME LOAN?
Mortgage Industry News and Information