Hiring a General Contractor is the most important step in putting together your rehabilitation FHA 203K Loan. The final bid contract estimate will be the ultimate driver in determining what your after improved equity situation will actually be. The numbers are crucial in putting together a project with enough after improved value, so that you can, eventually, in my opinion, refinance out of this loan in six months, and potentially drop the mortgage insurance with 80% LTV into a conventional loan.
But what happens when your General Contractor is taking too long to get you a bid? What happens when your General Contractor wants up front money to start the project? What happens when you find out your General Contractor has liens and judgments against him? Uninsured? Gets you on the hook, then does not call back? Gives you a bid that is high and excessive? Well, in my opinion, all of this will make you go crazy. It should be an amazing experience buying a rehabilitation loan, because of all the benefits it has to offer. Having a shady General Contractor on your project will not only delay things, causing you potentially to be out of contract, but also they can really screw the numbers out of proportion if you are not dealing with a reputable General Contractor.
While HUD does not recommend General Contractors, it is the job of the homebuyer to find out whom they would like to use for their project. A good mortgage broker should also be resourceful to you, to help you find the right General Contractor for the job. The following are tips in helping you identify good general contractors and avoiding the other who are not qualified
TIPS
Have they done 203K loans before? Are they aware of the draw schedules and that the funds will not be available right away. A 203K loan needs to close first, with the homebuyer buying the property, and the rehabilitation funds being escrowed. The HUD Consultant is in charge of the draw requests, and if your General Contractor is not fulfilling his timelines for the job at hand, then draw requests will not be honored until those tasks are completed.
Can they provide you 3 recent references of 203K Rehab Clients, and are they open for you to call these clients to discuss their experience.
Is the General Contractor insured, and if he has employees, does he have the proper workman's compensation insurance policies in place.
Get multiple bids. I would get at least 3 bids from General Contractors and start analyzing each one from the get go. For example, say one does not call you back, one schedules an appointment for a bid and cancels or does a no show, and the third one calls you back, gives you a bid on time, and is very reliable and resourceful, and eager to help. This example is very basic; however this step will take the most time, if you do not from DAY#1, find the right connection with your General Contractor. I cannot stress this enough. A 60 day lock on a purchase rehabilitation loan seems like enough time in the beginning, however if you cannot reach your General Contractor for a month, because he went on vacation, or if he does not call you back, etc, then this will eventually bottleneck down the line, causing a potential lock extension, which in turn, is more money spent by YOU. Avoid this, by finding the right ones quickly.
SOCIAL MEDIA
This is one of the strongest ways to find out more about your General Contractor, and what people are saying about them. There are numerous review sites that operate at the hyper local level, where customers can voice their experiences, opinions, and reviews of the companies who they do business with. I love SOCIAL MEDIA, because nothing compliments my business more, then a satisfied customer, or people who know me, and like me, and trust me. Here are some examples of review sites. See if you can find your General Contractor here, and see if they have some third party testimonials.
www.yelp.com
www.merchantcircle.com
www.yahoo.com
www.google.com
TEST YOUR BROKER
This is an important tip because your mortgage broker is in full command of aligning all of these pieces together, ensuring that you get to the closing table, happy, and on time. Many mortgage brokers will tell you that they have experience doing 203K loans, and end up costing you additional thousands in lost time and money, because were incorrect in putting everything together. Demand your mortgage broker give you testimonials of previous clients that they have worked with, who closed a 203K Loan with them. If they are honest, and say that this is their first one, well that is fair too. Just make sure they are competent enough and reliable enough to put it all together. A good 203K broker, should also, have about 3-4 General Contractor names for you, of 203K Certified contractors, to help save you the time in finding the right one.
About the Author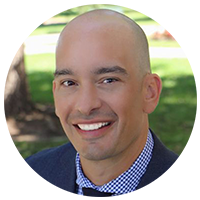 Brian Quigley
NMLS# #244003
Brian Quigley has been in the Denver mortgage industry since 2003. Customer satisfaction has been his top priority while guiding clients through the home loan qualification process. He is proficient in all types of mortgage financing including FHA/VA, Conventional, USDA, Jumbo, Portfolio, 1031 Exchanges, Reverse Mortgages, Refinancing, Construction loans, and FHA 203K loans.
View Full Profile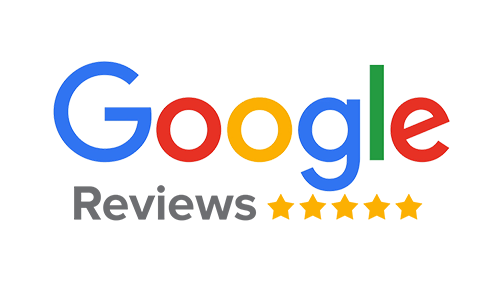 Adam Armstrong
Getting the lowest rate was the most important thing to me. I shopped 5 other lenders/brokers for my refinance. Brian was able to beat the other lenders by a significant margin....
Brent Galas
Brian, was very easy to work with for my refinance even thru this Covid time. All documents were easy to upload electronically and his processor was detailed for what was needed...
Jerred Lane
Brian has raised the bar to a whole new level. With time being precious, there are not many who have a lot of time to spare; he kept everything on point and on track.
NEED HELP NOW CLOSING YOUR HOME LOAN?
Mortgage Industry News and Information