In my 13 year career as a mortgage broker in Denver, I have seen many ups and downs of the housing market, but one question I am continuously asked to this day is in two parts. Why should I use you? and What's the difference between a Colorado mortgage broker and mortgage banker. To the uninformed consumer this would seem hard to differentiate, so I created this blog post to shed light on a topic that is very important to understand, when choosing a Denver, Colorado mortgage broker, or mortgage banker. The following are my 4 top reasons to choose a Colorado mortgage broker for your next mortgage refinance or purchase home loan.
Low overhead equals low rate
As a Denver, mortgage broker, we work independently and have multiple relationships on the wholesale side with banks and credit unions to deliver the consumer the best rate at the lowest cost. We do not have expensive office overhead, salaries to pay, shareholders to satisfy, or strict corporate regulations. 9 times out of 10, a mortgage broker's rate and fees will be lower than a bank or credit union if you work with them directly.
ACE
This is an Acronym I came up with that stands for Accountability, Communication and Efficiency: As a licensed mortgage loan originator or Colorado mortgage broker, we are all independently licensed and individually carry with us a surety bond and errors and omissions insurance. We are given a unique NMLS number, which is a National Mortgage Licensing System number where any consumer can research us, our firm, and post a complaint if they'd like. Most bankers do not carry this designation, and are protected under the large corporate umbrella of the bank.
Accountability
Many times I get a new loan given to me because someone dropped the ball at the other company, and 9 times out of 10, it is a bank. Borrowers are given pre-qualification letters, approvals, and almost clear to close on their loan, and at the last minute, the bank tells them they cannot do the loan. This usually happens after the borrower has waited 30, 45, maybe 60 days to hear back from the bank.
Communication
A mortgage broker should be very easy to reach and communicated with via phone, email, or SMS within a very short time period.  Normally they have a processor to handle all loan conditions, however if you ultimately need to talk to your mortgage broker, it should not be difficult. Many clients of mine over the years have complained that other banks that they spoken with have not returned calls promptly, did not update loan conditions repetitively, and went rogue in situations where the client was needing them most.
Efficiency
As a mortgage broker, we can close a loan very quickly in relation to a big bank or credit union. Same day approvals are not uncommon, with most of our closings happening in 21 days. Most banks, especially in a red hot real estate market, can take upwards of 60-90 days to close your loan.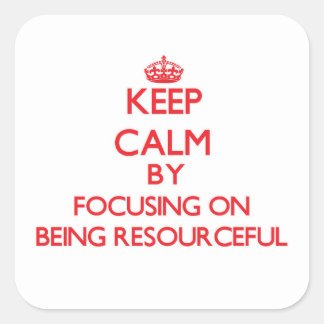 Resourcefulness
This is what makes mortgage brokers shine. We have access to many loan programs, niches, and can cater to many different kinds of borrowers who are facing many challenges in getting approved for financing. At a bank, if a borrower does not usually have a credit score 640 or higher, they will not be able to do the loan. A recent bankruptcy, divorce, unpaid collection, short sale, foreclosure, NSF, late payment, etc, can all be reasons for a bank turn-down with no resolution of what the borrower should/could do next.  As a Colorado Mortgage broker, we can work with you to rapidly re-score your credit report, match you up with compassionate lenders who have different underwriting guidelines, and get you the financing you deserve today, not six months or 3 years from now.
Locality
Direct Mail, unsolicited phone calls, radio, cheesy TV commercials are some of the main methods big house banks will seek out your business in an effort to get your business. Work with a local Denver mortgage broker in your market. Reason being is that Social Media presence, online reviews, and third party affirmation and credibility in local markets. No one knows your market better then a local Colorado mortgage broker. Working with a Florida banker licensed to do business in Colorado might seem easy, but what about dealing with mountain appraisals on the western slope, or understanding acreage in Colorado, etc. I have nothing against marketing; however, when it is blanketed from a national scope, you are not dealing with a unique licensed individual. It is so much better to meet someone in person locally, than to have loan documents mailed to you from another state, never meeting that loan loan officer. Throw in some tough conditions, and try getting someone on the phone in Florida at 4pm on a Monday, when it is 6pm there.
In closing, there are many products that banks have that I simply cannot compete with, and I refer all of my potential clients and existing clients to them if I cannot compete. In the end, the client is the most important, and if Wells Fargo has a no closing cost loan, or a no money down option for doctors, I will simply refer them to down the street to the bank. This article is really just to highlight some major differences between Mortgage brokers and bankers in Denver, Colorado.
About the Author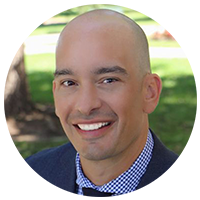 Brian Quigley
NMLS# #244003
Brian Quigley has been in the Denver mortgage industry since 2003. Customer satisfaction has been his top priority while guiding clients through the home loan qualification process. He is proficient in all types of mortgage financing including FHA/VA, Conventional, USDA, Jumbo, Portfolio, 1031 Exchanges, Reverse Mortgages, Refinancing, Construction loans, and FHA 203K loans.
View Full Profile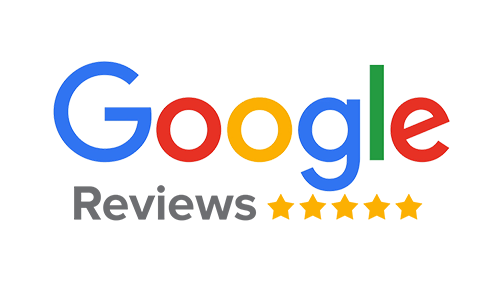 Adam Armstrong
Getting the lowest rate was the most important thing to me. I shopped 5 other lenders/brokers for my refinance. Brian was able to beat the other lenders by a significant margin....
Brent Galas
Brian, was very easy to work with for my refinance even thru this Covid time. All documents were easy to upload electronically and his processor was detailed for what was needed...
Jerred Lane
Brian has raised the bar to a whole new level. With time being precious, there are not many who have a lot of time to spare; he kept everything on point and on track.
NEED HELP NOW CLOSING YOUR HOME LOAN?
Mortgage Industry News and Information