Unquestionably, Colorado Springs is one of the most beautiful cities in the United States. Colorado Springs is a place that is a treasure, with stunning mountains and lovely weather.
In addition, it is replete with amazing quaint areas anyone would love to live in. The city has a lot to offer people that are looking to relocate. It also gives a contemporary feel to new projects, Old Colorado City's landmark alleys, and the regular downtown bustle. Let's take a look at some of the reasons why Colorado Springs is loved by many.
1. Housing is Affordably Priced
Many individuals prefer to reside in Colorado Springs because real estate there is frequently more affordable than in other regions of the state. Many people who travel or work in Denver every day opt to reside in Colorado Springs since it is just around an hour's drive from Denver.
Families with kids also like the town since it enables them to reside in a somewhat suburban setting while yet being close to Denver. One of Colorado Springs' main appeals is the inexpensive housing market.
2. A Strong Sense of Community Exists
The town's sense of community is another factor aiding its popularity. Despite officially being a city, Colorado Springs has a more suburban atmosphere, making it particularly well-liked among married couples and families.
There's still plenty to do in the region, whether it's music events, farmers' markets, or art festivals. Whatever your hobbies, El Paso County is a place where there is never a boring moment.
3. Expect a great quality of life
One of the best things about Colorado Springs is its amazing quality of life. Due to its terrific weather all through the year, the occupants are usually privy to a large number of activities. Biking, hiking, and jogging are very common activities in Colorado Springs, ensuring the residents are in great shape.
It's no surprise to the occupants of Colorado Springs when their city comes up time and time again on the list of cities with the freshest air. The city is a joyful, healthy, and balanced place.
What's not to love about a place with a wonderful quality of life, warm weather, and inexpensive housing?
4. Unwind and delight in business casually
In contrast to Boston, New York City, and other "dressy" cities, people in Colorado Springs usually appear to be en route to a trek in the breathtaking Colorado Rockies. Whether you're getting ready to go camping, fishing, or to the majority of job locations, you should try to dress casually.
The majority of Coloradans bring a change of clothes so they can relax and keep it business casual for the rest of the day at the office or on the commute home. Of course, if you have a formal event or interview, you'll probably need to dress formally.
5. Food & Nightlife
There are many pubs, eateries, and cafés in Colorado Springs, and customers enjoy the rare chance to eat while admiring the stunning Rocky Mountains of Colorado. Everybody's preferences may be satisfied at Colorado Springs, which offers everything from steakhouses to Mexican eateries to bakeries.
Numerous eateries in the city also provide vegetarian and vegan alternatives, which is something that many other cities haven't yet done. You'll like the diversity of eating options Colorado Springs has for you, particularly its fine dining venues, if you're a gourmet. Exercise, diet, and enjoyment are all in order.
6. Landmarks & Historic sights
A significant factor in the city's continued popularity as a tourist destination is the abundance of historic sites and landmarks in the area. The Garden of the Gods, a public park where visitors may observe the city's beautiful sandstones from several hiking paths and viewpoint spots, is one of Colorado Springs' most well-known monuments.
Since it is the tallest mountain in the Southern Front Range of the Rocky Mountains, Pikes Peak is another well-liked hiking location. Since you can drive to the summit of Pikes Peak at the height of 14,114 feet, it is also among the most popular peaks in the United States. Individuals who want to savor both the magnificent outdoors and the city should visit Colorado Springs.
The 8 Best activities to perform in Colorado Springs
Colorado Springs offers a lot, from breweries and outdoor activities to significant museums and historic districts.
It's interesting to note that for a long time, tourists only visited Colorado Springs out of need because it was first established in the late 1800s as a TB settlement. The hope was that due to the particularly dry air of Colorado Springs, the area would serve either as their last-ditch attempt at recovery or, at least, lessen their pain in the time before death. One out of three residents of the city at the height of the era (the 1880s and 1890s) was affected by tuberculosis.
The city has become a vibrant mix of outdoor activities, health pursuits, thriving breweries, and a developing culinary scene. It is now among the biggest realty market areas in the country due to its high demand. So get ready for the Springs to surprise you. Find out more about some of Colorado Springs' top attractions by reading on.
1. Tour the historic Old Colorado City
Early in the 20th century, Colorado City was considered a separate community. It is now known as Old Colorado City and has become a suburban offshoot of Colorado Springs.
It's worthwhile to stroll through Colorado Avenue because of the abundance of unique stores, galleries, eateries, and bars there. Locals love Paravicini's Italian Bistro.
Also, make sure to visit Old Colorado City Farmers' Market on a Saturday if you happen to be in the area during the summer. You may find merchants there selling artisan coffee, decadent baked items, fruits, and veggies. (If they're in season, ensure you pick up some green chiles and Palisade peaches.)
2. Be amazed by the Garden of the Gods
The cathedral spires at the Garden of the Gods Visitor and Nature Center are its most distinctive feature. Even though the same seam of over 289 million years old rocks can be seen across the famous Front Range mountains (which includes the close-by Red Rocks Open Space), nowhere is possibly as impressive as this place.
Visitors can navigate the area on foot, on a bicycle, on horseback, in a car, or even on a Segway.
3. Go to the United States Paralympic and Olympic Museum
Colorado Springs has often been referred to as Olympic City, given its 24 National Governing Bodies of Sport, the United States Olympic Hall of Fame, and the Team USA training facilities. The U.S. Paralympic and Olympic Museum, meanwhile, was just recently unveiled by the city. The museum, dedicated to everything athletic, takes visitors through the whole timeline of the event and has well-designed exhibitions, including one where visitors have a chance to take a shot at challenging gold medalists at a game of their choice (virtually).
The scorecard from the 1980 Olympic hockey game between the United States and the Soviet Union, known as "Miracle on Ice," is a particularly entertaining artifact.
One of the biggest shocks in hockey history occurred during the game, in which the U.S. team barely won. The card is set just three seconds before the end when the sportscaster famously enquired if the spectators believed in miracles.
4. Ride a bike or stroll around the city.
Downtown Colorado Springs is a lively area. There is a lot to do in a very small neighborhood, which is home to shopping, art, inventive restaurants, and speakeasies.
While there are many locations to eat and unwind downtown, the Carter Payne is perhaps the most distinctive. It was the town's premier Black church when it was first constructed in 1897.
The church was transformed into a restaurant and bar after the congregation exceeded the available area, and a bigger church was erected elsewhere. There are two restaurants, a great lounge, a wine bar, and even a brewery within. Since it never reproduces the same batch, the latter is very intriguing. You have two main options for getting around: walking or using the city's bike program.
5. Visit the epic Pikes Peak
Pikes Peak may be considered the main attraction of Colorado Springs. The over 14,114-foot-tall mountain's breathtaking views inspired the famous song "America the Beautiful," which was written about them. You have a few options for seeing them by yourself. You can decide to trek. Just be aware that it is 13 miles in one direction. You may also take a bus or drive your own car, although if you decide to drive, it would be a good idea to bring Dramamine because the 12.41-mile route has 156 bends. Last but not least, reservations may be made on the Pikes Peak Cog Railway, which is over 120 years old.
6. Get schooled, in a manner of speaking
It didn't take long for new construction to begin after Ivy wild, an almost century-year-old school located on the town's south side, folded in 2009. Within a few years, the former classrooms had been converted into a pizza, bakery, empanada, salad, and brewery businesses, whiskey tasting section (which also serves as a place for ax throwing), many boutiques, and the amusingly called Principal's cocktail bar (taken place in the space that was really the principal's office).
Ivywild began as the first such school, but it's far from being the only one. Since 2015, Lincoln Center Elementary School, which from 1948 to 2015 served kids in kindergarten to grade 5, has been transformed into a community hub with a coffee shop, bakery, brewery, barber shop, studio café for pilates, a chiropractic office, and so on.
You'll discover what you're searching for in this area, whether your idea of restorative activities involves spending time in nature, engaging in herbal therapy, bathing in mineral-rich springs, or simply sitting outside with a snack and a beer.
The Manitou Incline is among the region's most well-liked hiking routes. This hike will make you more modest. The abandoned cable car route converted to a hiking trail rises about 2000 feet in height despite being just one mile long. It's similar to going up the Washington Monument thrice, the Eiffel Tower two times, and the Statue of Liberty a whopping six times with 2,768 steps. Before trying this, it is advisable to wait until you have acclimated to the elevation (Colorado Springs stands around 6,000 feet above standard sea level).
Manitou Cliff Dwellings are yet another well-liked tourist destination. These Ancestral Pueblo homes, which were sculpted into a stunning overhang in the adjacent red-rock mountains, are thought to be over 700 years in age.
The ancient treasures feature remarkable beamed ceilings, grain-storage turrets, and adobe façade.
It wouldn't be surprising if you felt a little sore from playing outside. You might want to think about looking into the healing qualities of the area's mineral springs, after which the town was called. Personal hot tubs with mineral water are available at SunWater Spa, where visitors may reserve 90-minute soak times.
8. Remain at the Broadmoor
Spencer Penrose, the creator of The Broadmoor, Colorado Springs' five-star resort, is credited with numerous accomplishments. Elephants, monkeys, and seals were among the creatures he let roam free on the premises in the hotel's early years. The Cheyenne Mountain Zoo was initially established once they were eventually granted a suitable home.
Even if they have more feathers than their ancestors, certain creatures are still present today on the resort. Every day, the Broadmoor extends an invitation to visitors to interact with its falconer, who works full-time and learn about its raptors (which include ospreys, owls, and falcons). Visitors to the show may see the feathered army practice on the field and even act as hosts to certain birds that could land on your arm.
Three golf courses (that routinely host the famous U.S. Women's Open and PGA Cups), a full-body spa, coffee shops, many swimming pools, 17 restaurants, bars, and a cinema are all included in the 784-room complex. Seven Falls, prominent among the region's most well-known treks, is also nearby.
Conclusion
Colorado Springs may not be the most sought-after destination point for tourists, but it can easily stand as one of the most ideal places for visiting or relocating. The city has something for everyone, be it the history junkies or the fun lovers. Colorado Springs is a perfect choice if you're thinking of where to pitch your tent next.
Beacon Lending – Colorado Mortgage Broker
About the Author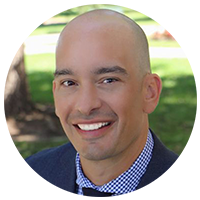 Brian Quigley
NMLS# #244003
Brian Quigley has been in the Denver mortgage industry since 2003. Customer satisfaction has been his top priority while guiding clients through the home loan qualification process. He is proficient in all types of mortgage financing including FHA/VA, Conventional, USDA, Jumbo, Portfolio, 1031 Exchanges, Reverse Mortgages, Refinancing, Construction loans, and FHA 203K loans.
View Full Profile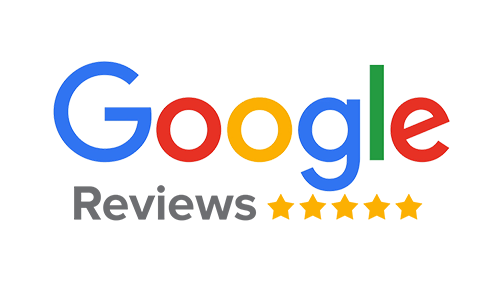 Adam Armstrong
Getting the lowest rate was the most important thing to me. I shopped 5 other lenders/brokers for my refinance. Brian was able to beat the other lenders by a significant margin....
Brent Galas
Brian, was very easy to work with for my refinance even thru this Covid time. All documents were easy to upload electronically and his processor was detailed for what was needed...
Jerred Lane
Brian has raised the bar to a whole new level. With time being precious, there are not many who have a lot of time to spare; he kept everything on point and on track.
NEED HELP NOW CLOSING YOUR HOME LOAN?
Mortgage Industry News and Information