DSCR Loans on the Atlantic side of Florida
The Atlantic side of Florida is a popular place for investors to look. They are aware that there are a lot of investment possibilities in Atlantic Florida Properties, especially in rental houses and business buildings like restaurants and shopping malls. Because retirees desire to relocate from other states, there is a great demand for these spaces. Families are also looking for areas where the cost of living is reduced while yet allowing access to amenities.
Last but not least, younger people are migrating here as they perceive it as a chance to launch their professions in a setting that is less cutthroat than other regions of the nation.
But how can you begin if you may not have a lot of money? There is good news, though! There is good news, though! Services like DSCR Loans can make it simple and quick to launch your real estate portfolio. This guide contains all the information about this program you require to determine whether it is appropriate for your needs.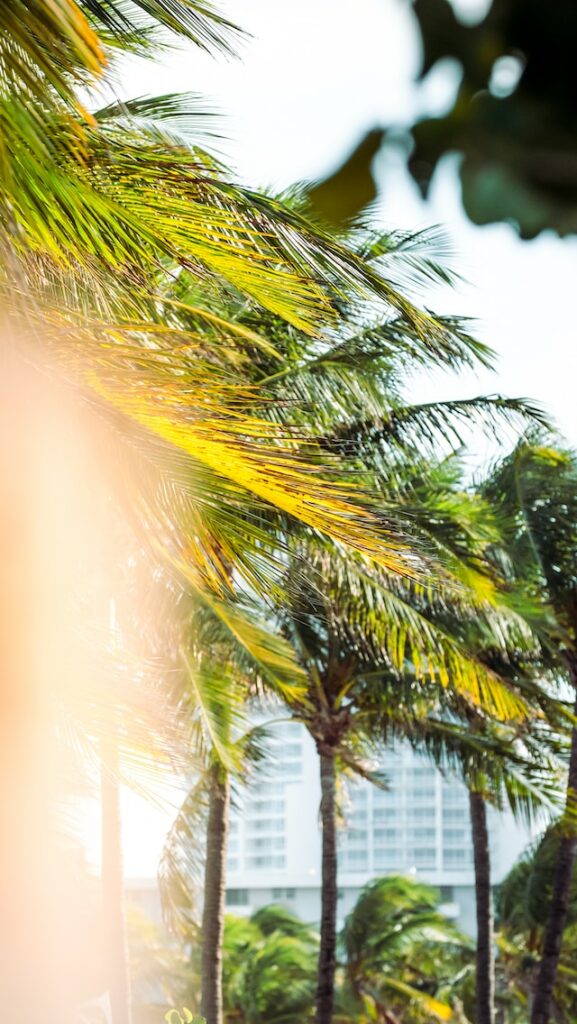 Why Apply For A DSCR Loan In Atlantic Florida Properties?
Florida's Atlantic region is a fantastic destination to live, study, and enjoy. There are several top-notch schools, leisure opportunities, and regional attractions in the county. Due to the affordable housing and rent, it's also a great area for real estate investing.
The area's affordability and growth potential may make it worthwhile for you to acquire property there even if you don't currently reside there. A debt service coverage ratio (DSCR) loan can help with that.
When you lack sufficient income or a steady job to qualify for traditional loans, a DSCR loan may be a possibility. These loans may make purchasing investment properties easier because they don't require formal work or personal income as requirements.
If the property provides enough income to "fund" the debt service, your loan can be authorized. Contingent on what your lender views as appropriate income sources for your specific circumstance, it might involve rental income from tenants or other streams, like Airbnb as well as short-term leases on the properties themselves. Florida's DSCR program also offers the following advantages:
If your application is accepted, extremely quick closure timeframes.
The employment record or income cannot be verified. There are no limitations on the number of properties.
Loans of up to $5,000,000.
Cashouts are unrestricted.
A 20% down payment minimum.
Is appropriate for both novice and experienced real estate investors.
Both short-term and long-term rentals are permissible (Airbnb or VRBO).
Cashout loans do not require reserves, and all other loans must be repaid in six months except if the DSCR ratio is less than one.
Hence, you might want to look into Florida DSCR loans for Atlantic Florida Properties further if one of your investing goals is to purchase a property investment in the Atlantic side of Florida. The DSCR program in Florida is adaptable enough to accommodate practically any need.
How Do DSCR Loans Work?
The subsequent parties make use of the ratio of debt service:
Owners of small businesses
Small business owners can decide if they can manage to take out a loan using the coverage service ratio. It might not be a good idea to take on this debt if the monthly payment is greater than your gross income.
Lenders
You run the danger of defaulting on your loan if your debt-service ratio is low. This ratio is used by the lender to assess if your cash flow will be sufficient to pay back the loan.
The creditor wants to make sure that your company makes enough money to pay for operating costs, other fixed expenditures, and interest on any existing loans, in addition to running costs.
Investors
You will require them to trust in your idea for your company to attract investors for it. You need them to believe that your company will generate enough cash flow so that they may eventually earn their cash back plus interest.
Because it reveals how much cash is being put back into the company, a high ratio of debt service is not always a bad thing. Investors will, however, also need reassurance that, even if events don't go as expected, they won't be losing their money.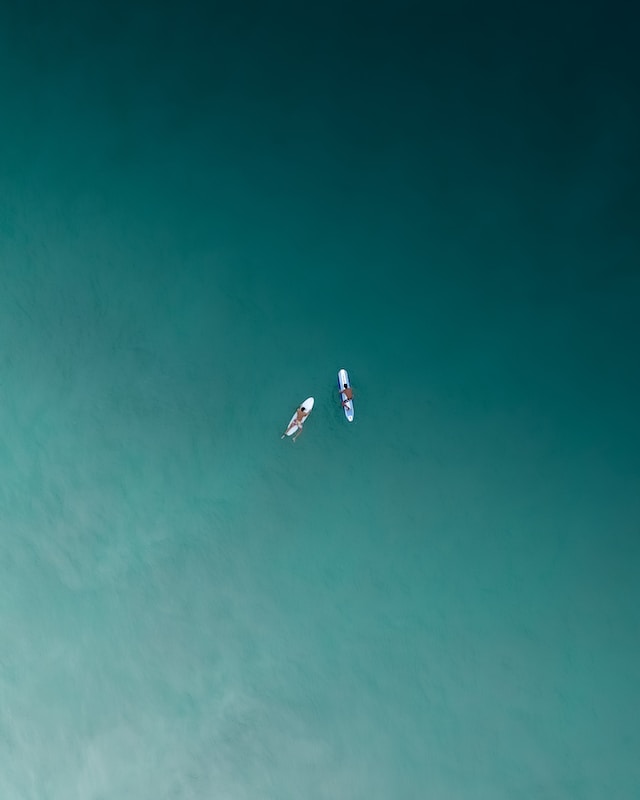 How is the DSCR Determined For Atlantic Florida Properties?
The amount of financial flexibility and financial leverage of a corporation is calculated using the DSCR formula. Lending money to the company is less hazardous the larger the ratio. DSCR is calculated as follows: Net operating income divided by total debt service.
Net Operating Income(NOI)
Net operating income is the first indicator (NOI). The calculation is as follows and it determines how much you'll earn from the asset after removing your operational costs:
NOI is calculated as revenue less certain operating expenses or COE.
Pro tip: Be sure to just include operational costs in your estimate and leave out interest and taxes.
Total Debt Service
This is a term in finance that describes the sum of a person's or company's current obligations and unpaid loans.
Add up all of your debts and unpaid obligations, including student loans and mortgages, to determine your DSCR. This can help you estimate how much interest you pay each year!— If you're contemplating taking on extra debt, you must be aware of this!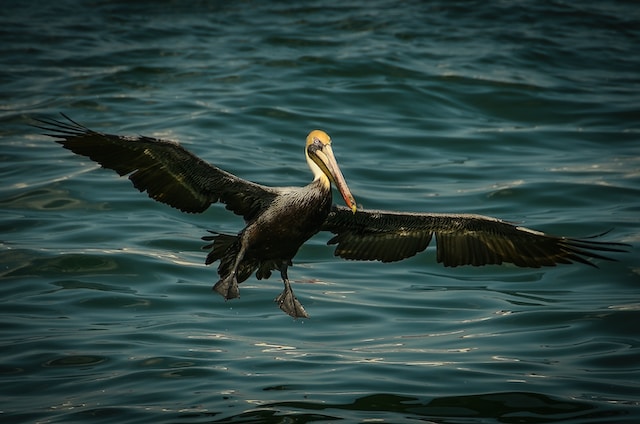 Calculating DSCR Income For Atlantic Florida Properties
Your DSCR Income is the sum of money you have available for use, saving, or donation. Your total income, consisting of your rental income, salary, investment income, bonuses, and other sources, is calculated after deducting any taxes or other fees related to those sources.
What exactly constitutes a source of income? Depending on the type of business you do:
Salary
Your salary is included in your paycheck from work, which you pay in full before taxes are deducted. Because it has already been divided into particular monthly sums, this is a simple approach to calculating your DSCR income.
Several businesses supplement pay with bonuses after a fruitful year (or quarter). They often represent a proportion of your annual pay and work to boost your DSCR earnings rather than reduce them, as do taxes.
Investment Income
At the end of each quarter, the value changes of any stocks or bonds you have invested in will appear on your DSCR Income statement, provided that they are positive!
Rental revenue
You can earn money by renting out your property, such as apartments or Airbnb.
Methods For Calculating DSCR Payment For Atlantic Florida Properties
Your monthly mortgage payment, or DSCR, is determined by two factors: the term of the loan and the rate of interest you get.
You'll pay less interest overall if the term is shorter, but you'll also pay off more principal each month. How much you pay each month depends on striking the right balance between these variables! You will pay more interest the longer the period of your loan, but it will take you much longer to pay it off in the end.
Simply choose a mortgage calculator and enter all the necessary data to find out what kind of mortgage payment you might anticipate. You'll receive a price quote relatively fast!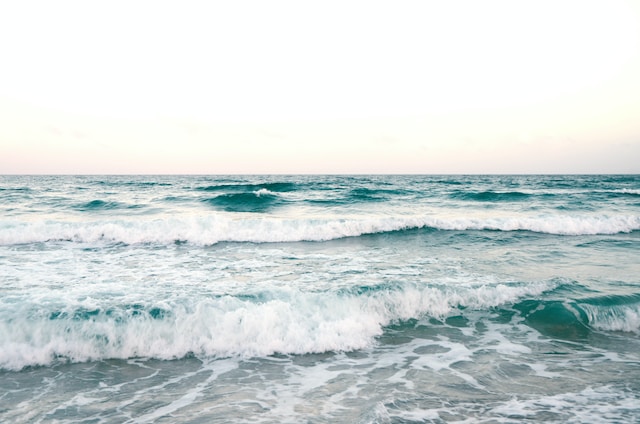 What Is The Minimum DSCR In the Atlantic Florida Properties To Qualify?
DSC is a statistic that's widely used in the financial industry to gauge a borrower's ability to pay off debt with their operating cash flow. Simply said, it's the amount of money you still have after paying for the expenses necessary to run your firm.
Your DSC ratio should be higher, not lower! This implies that lenders love you more if you're seeking financing. If you maintain your DSC above 1.25x, lenders will be pleased. if it falls under 1x? Well, some lenders could make it difficult for you to receive financing.
The Best Places In Florida's Brevard County To Invest
Living in Brevard County is a pleasure. Warm temperatures, gorgeous beaches, and excellent investment prospects are all abundant there.
But where should you invest exactly? The most ideal cities for investing include Merritt Island, Cocoa Beach, Titusville, Palm Bay, and Melbourne as we are here to inform you.
Why? This is because the population increase and property value increases in these cities are the best. These five locations are ideal for you if you're seeking a location with a lot of potential growth and a desirable real estate market!
Palm Bay
If you want to make investments in the wider Brevard region, Palm Bay is a fantastic location to start. One of the country's largest density of aerospace businesses is located in this city. Defense companies and other businesses that gain from its proximity to the Cape Canaveral Air Force Station and Kennedy Space Center use it as a hub.
Palm Bay, which is the 16th most populated city in Florida out of 953 cities, has a massive population of above 100,000. This makes it a great location for enterprises that require access to a huge labor pool but don't want to require their employees to travel far each day for work.
In Palm Bay, commercial real estate is typically priced per square foot at $198. This indicates that there are lots of options for locating space at a reasonable price!
Melbourne
Brevard County in Melbourne is a great city to invest in. The second-largest city in the province, it is rapidly expanding.
Why is Brevard County's Melbourne the finest area to invest in? There are already around 80,000 residents, and that continues to rise. This implies that you'll have a large number of potential clients and employees when you first launch your organization. Also, the median home price in Brevard County is $277,000, which is cheaper than most other cities. That implies that starting an investment there is simpler than starting one elsewhere.
In addition, there are more than hotel chains in Melbourne's downtown, and more are being developed every year. This might be the ideal location if you have a concept for a hotel or restaurant!
Titusville
Titusville is a lovely spot to invest and it has a lot going for it, including:
The Atlantic Ocean is only 5 miles away from Titusville, so you won't even need to leave the city to enjoy some breathtaking sights!
Population growth: Since 2010, the city has experienced steady growth, and there is every reason to expect that this pattern will continue.
A low crime rate – Titusville ranks among the smallest rates of criminal activity on the Atlantic side making it safer for you to send your children out into the world knowing that they will be protected.
A respectable median salary – $48K isn't quite a fortune, however, if you're prepared to work hard, it's plenty to get by and lead a pleasant life here.
Fairport Island
Merritt Island is indeed the spot to be if you want to invest in Brevard County! This neighborhood presents a fantastic chance for those looking to invest in property with an exceptional median home value of $446,310 and a yearly growth of over 5%.
Families seeking to savor the beach and surf should consider Merritt Island, which has some of Florida's most stunning beaches.
The area is one of the best areas to raise a family or retire because of its superb school system and thriving employment market. There are countless opportunities for both outdoor and indoor pursuits, including shopping at neighboring malls or watching movies in surrounding theaters, thanks to the area's close vicinity to Orlando as well as Cocoa Beach. Outdoor activities include backpacking and fishing.
Cocoa Beach
Although this beautiful city is well recognized for its stunning beaches and pleasant climate, it also has a vibrant downtown center and a wide range of housing alternatives.
There are several options available in Cocoa Beach for condo or townhouse investments, and they range in price. As of 2022, the average listing price for apartments and townhomes was above $400,000, as per Trulia.
There are also many chances to invest in bigger, better houses. For instance, as of October 2022, the median sales price for single-family residences on Trulia was $375,000.
Since the population of the city has grown by about 1% since 2010 (from over 43000 in 2010 to just about 50000 in 2022), there's going to be an even greater need for additional dwellings as more people relocate here. This helps make Cocoa Beach a great spot to purchase a home since you can be sure that buyers will be available to buy your house when the time comes to sell!
Conclusion
There isn't a way to avoid it: the Atlantic side of Florida has a strong housing market. And if you want to succeed in this industry, you need to move quickly and also have a strategy in place.
We, therefore, advise that you begin with DSCR loans in the Atlantic side of Florida. With no-doc loans, you may acquire your Sunshine Acres without the need for a lot of stress or paperwork, and you'll have the chance to swiftly and affordably develop your portfolio.
Start now if you're prepared to dive into the Atlantic side of Florida's investment property market!
Beacon Lending – Florida Mortgage Broker
About the Author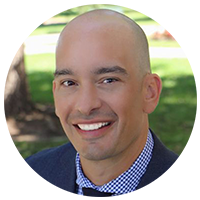 Brian Quigley
NMLS# #244003
Brian Quigley has been in the Denver mortgage industry since 2003. Customer satisfaction has been his top priority while guiding clients through the home loan qualification process. He is proficient in all types of mortgage financing including FHA/VA, Conventional, USDA, Jumbo, Portfolio, 1031 Exchanges, Reverse Mortgages, Refinancing, Construction loans, and FHA 203K loans.
View Full Profile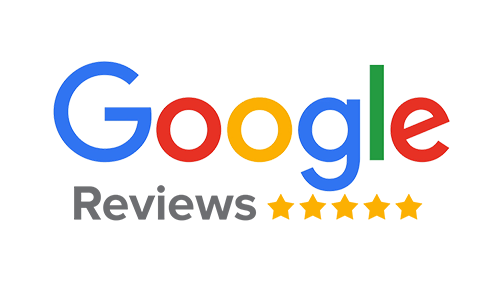 Adam Armstrong
Getting the lowest rate was the most important thing to me. I shopped 5 other lenders/brokers for my refinance. Brian was able to beat the other lenders by a significant margin....
Brent Galas
Brian, was very easy to work with for my refinance even thru this Covid time. All documents were easy to upload electronically and his processor was detailed for what was needed...
Jerred Lane
Brian has raised the bar to a whole new level. With time being precious, there are not many who have a lot of time to spare; he kept everything on point and on track.
NEED HELP NOW CLOSING YOUR HOME LOAN?
Mortgage Industry News and Information