VA Home Loans and Mortgages
Providing VA Home Loans in Florida to Veterans and Their Families.
Beacon Lending Can Successfully Guide You Through the Home Loan Process
Florida VA Home Loan Requirements
To qualify for a VA home loan, you must fulfill certain criteria. If you're not sure whether or not you'll be approved, contact a mortgage lender or a VA Loan Specialist. Completing a Certificate of Eligibility is one of the first steps toward obtaining a VA Loan.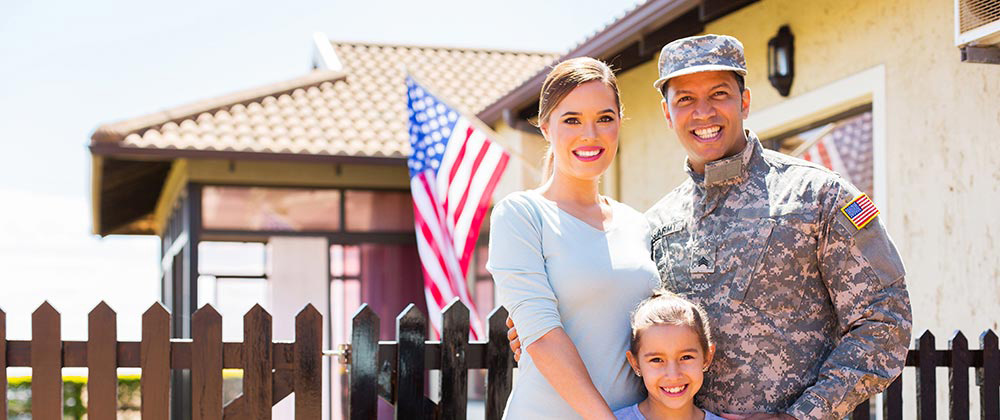 If you fall into one of these categories, you may qualify for a VA Loan in Florida.
Veterans discharged from Active-duty during WWII or later. With proof of discharge without the status of "dishonorable"
Veterans with at least 90 consecutive days of service during major conflict during Active-duty
Peacetime Veterans and active-duty personnel with at least 180 days of consecutive service
Enlisted Veterans whose service began after 1980, or officers whose service began after 1981, and who have served at least 2 years.
Selected Reserve Component and National Guard members may also qualify.
A qualified VA Loan Specialist can answer any questions and provide you with clarification on your eligibility.
Great News for Veterans Looking to Buy a Home in 2022!
A new bill, H.R. 299, will allow all eligible VA homebuyers and VA homeowners to borrower, either for purchase or refinance above the 2019 limit of $484,350 for most U.S counties, with zero down payment. The Blue Water Navy Vietnam Veterans Act has already been unanimously approved for any loans that are guaranteed on or after January 1, 2020. Find more information here.
What Can I Do with a VA Home Loan in Florida?
A house, condominium, or townhouse can all qualify to be purchased under a VA Home Loan. Other VA Home Loan options include, building a home, making energy-efficient improvements to your home, or refinancing your mortgage.
Why Would I Want A VA Loan in Florida?
VA home loans may be preferable to standard loans for a variety of reasons. Most importantly, if you qualify, a VA Loan has the potential of qualifying even if you did not qualify for other conventional loans. Depending on the lender, there may be no down payment required for a VA Loan. VA Loans often have lower interest rates than conventional loans, and many times interest rates can be negotiated with the lender. Assumable mortgages are permitted, and there are no mortgage insurance premiums on VA Loans. In comparison to other forms of financing your closing costs may be lower, and there is no penalty for prepaying your mortgage. In addition, VA assistance due to temporary financial difficulty is available to those who qualify.
A summary of VA Home Loan Benefits
No Down Payment up to $417,000 loan amount
No Private Mortgage Insurance
Affordable Interest Rates
Variety (Adjustable or Fixed)
Closing Cost Limits
No pre-payment penalties
Loans up to $1,100,000 with limited down payment
Easy Qualifying Process
For more information, view an in depth article on VA Home Loan Benefits.
About Beacon Lending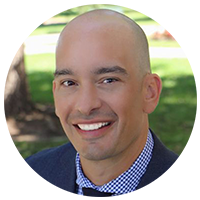 Brian Quigley
NMLS #244003
Brian Quigley has been in the mortgage industry since 2003. Customer satisfaction has been his top priority while guiding clients through the home loan qualification process. He is proficient in all types of mortgage financing including FHA/VA, Conventional, USDA, Jumbo, Portfolio, 1031 Exchanges, Reverse Mortgages, Refinancing, Construction Loans, and FHA 203K loans.
View Full Profile
Beacon Lending
NMLS #244003
Contact Us
9800 4th Street N, Suite 200, St. Petersburg, FL 33702
Get Directions
Hours:
Monday: 8:00 AM – 6:00 PM
Tuesday: 8:00 AM – 6:00 PM
Wednesday: 8:00 AM – 6:00 PM
Thursday: 8:00 AM – 6:00 PM
Friday: 8:00 AM – 6:00 PM
Saturday: 8:00 AM – 6:00 PM
Sunday: 8:00 AM – 6:00 PM
Social Media
Mortgage Industry News and Information