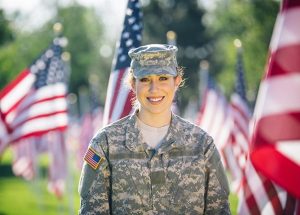 A VA jumbo loan offers military buyers and veterans significant benefits, particularly compared to the standard jumbo loan landscape. However, first, let's elaborate what "jumbo" is. Although VA loans operate under their specific rules regarding VA loan limits, which are county specific, a majority of lenders in the country still deem anything over $453,100 VA jumbo home loans.
Keep in mind that VA home loan limit in the US tops out at about $679,650. As a result, irrespective of the county loan limit prescribed by VA, anytime any veteran needs a home loan which is more than $453,100, it is likely that they are considering jumbo financing. The VA, however, has their specific loan limits, which are usually set according to county.
For example, in some counties, the VA home loan limit could be up to $1,094,625.It is worth mentioning that not all VA loans, which include VA jumbo home loans, require any down payment. That said, in case a borrower wants to put some money down, they can.
Note that the guidelines and requirements for VA jumbo home loans are more thorough and complex compared to the guidelines and requirements for a normal Fannie Mae VA home loan (a VA home loan for less than $417,000).
VA Jumbo Home Loans: Down Payments
Whether or not you will need to make a down payment on your VA jumbo home loan would depend on a few things. These factors include the county home loan limit as well as how much VA home loan entitlement you have.
This is why a veteran who has full entitlement and wants to buy a $525,000 house in any county in the country where the home loan limit is $550,000 does not need to fret about making a sizable down payment. Although the size of the loan is certainly in jumbo category, it is also lower than the county loan limit set by VA.
Let's assume that the same veteran wants to buy a $650,000 home. Since that is above the $550,000 county home loan limit, the home borrower in this situation will have to make a specific down payment.
In situations like these, the down payment has to be 25 percent (at least) of the difference between the loan amount and the loan limit.
In this case, the veteran will have to make a down payment of $18,750 or more in order to move ahead. This is about 3% of the total loan amount. Keep in mind that for a standard jumbo home loan, it is common for homebuyers to put down 10% or 20%, which can be in the range of $60,000 and $120,000.
It goes without saying that is a great benefit of VA jumbo financing. However, it is worth mentioning that this required down payment could increase considerably. This applies if you use some of the loan entitlement already and there is no option of restoration.
This can be for two reasons: either you currently have a VA home loan or you have lost a VA-backed mortgage because of default.
VA Jumbo Home Loan Eligibility
Keep in mind that a jumbo VA home loan is only available to VA-eligible home borrowers who qualify for income and credit requirements along with the specific VA county limit requirement.
VA Jumbo Home Loan Guidelines
Keep in mind that as a borrower you would often encounter more stringent credit as well as underwriting requirements for most VA jumbo home loans compared to conforming VA home loans. In addition, you may require sufficient cash reserves in order to cover a specific number of months' value of mortgage payments.
Note that Veterans United usually requires at least 2 months' worth of cash reserves, and the money cannot come from gift funds. It is also worth mentioning that jumbo loan guidelines would vary from one lender to another, the amount of the loan as well as other factors.
That being said, they are often more lenient compared to what military buyers and veterans will need for most conventional jumbo home loans.
Credit Score
There is no minimum credit score for getting a jumbo VA loan. That said, lenders often consider the overall application as well as the profile of every potential borrower.
This is great as it gives borrowers who might not be eligible for traditional financing a great opportunity to become proud homeowners. We will tell you how this process works.
As the VA usually works with many different lenders in order to guarantee home financing, in most cases they allow these lenders to set the minimum standards they would accept for home borrowers.
Keep in mind that the guarantee provided by the federal government gives a bit more security to these lenders and makes them more open to take on riskier clients. A majority of lenders usually have a standardized benchmark that they use in order to determine eligibility; that said, they are flexible.
For example, a private lender may look for a credit score of at least 620. Keep in mind that this is particularly true in case of individuals who are seeking a VA jumbo home loan. As you will borrow more money than you may in the case of a standard VA loan, they would like to ensure that you have the ability to repay it.
However, you do not have to worry though. This is because if one lender denies you, you may always try someplace else. Keep in mind that as long as you are able to find a lender that is willing to cooperate with you and can work with your credit score, the federal government would still back the loan.
(720) 524-3215https://beaconlending.com/wp-content/uploads/2018/06/brian-quigley-denver-mortgage-broker-300×300.jpg
More Articles
About the Author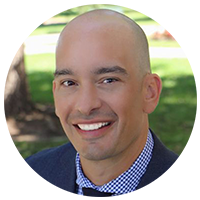 Brian Quigley
NMLS# #244003
Brian Quigley has been in the Denver mortgage industry since 2003. Customer satisfaction has been his top priority while guiding clients through the home loan qualification process. He is proficient in all types of mortgage financing including FHA/VA, Conventional, USDA, Jumbo, Portfolio, 1031 Exchanges, Reverse Mortgages, Refinancing, Construction loans, and FHA 203K loans.
View Full Profile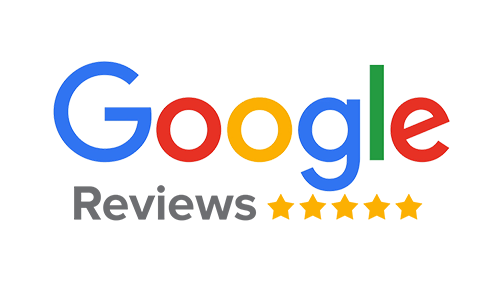 Adam Armstrong
Getting the lowest rate was the most important thing to me. I shopped 5 other lenders/brokers for my refinance. Brian was able to beat the other lenders by a significant margin....
Brent Galas
Brian, was very easy to work with for my refinance even thru this Covid time. All documents were easy to upload electronically and his processor was detailed for what was needed...
Jerred Lane
Brian has raised the bar to a whole new level. With time being precious, there are not many who have a lot of time to spare; he kept everything on point and on track.
NEED HELP NOW CLOSING YOUR HOME LOAN?
Mortgage Industry News and Information