More often than not, moving into a new house requires some kind of work and customization before it can truly feel like home. Renovations are an important and exciting part of homeownership, but they often come with a hefty expense. An easy way around this problem is a home renovation loan, which provides homeowners easy access to much-needed funds.
What is a Renovation Loan?
A renovation loan revolves around the key concept of post-renovation value, which essentially determines the property's value after the renovation to calculate how much an individual can borrow. This provides homeowners with the money that can be used to make the desired changes. If you are planning to take a renovation loan, make sure that you are confident that the project will either increase the value of your property or lower its long-term costs. Whether you are looking for a renovation loan to remodel a single room or the entire property, your loan option can considerably impact your monthly payments, interest rates, and the total amount you can qualify for. Many kinds of renovation loans are available that calculate the post-renovation value, including the FHA 203K loan, Freddie Mac CHOICERenovation loan, and Fannie Mae HomeStyle loan.
FHA 203K Renovation Loan
An FHA 203 (K) loan enables you to buy or renovate a home that requires added work and add the renovation costs into a single mortgage. Current homeowners can also add the renovation cost into a refinance and benefit from the 203 (K) loan. A part of the loan is used to buy the property or pay an existing mortgage loan, while the rest of the amount is allocated in an escrow account to bear the renovation costs. Similar to a construction loan, a 203 (K) loan can have either a fixed or a variable rate. There are two main types of 203 (K) loans called limited and standard. The limited program has more restrictions in terms of what improvements you can make and their costs, while the standard program is ideal for larger renovation projects with a higher price tag.
Limited 203 (K) loan: This 203 (K) loan is designed to accommodate minor repairs and improvements. Large-scale structural work is not allowed, so knocking down walls or adding rooms is not an option. In some cases, homeowners may be permitted to do some improvement work, but that can only be done in the presence of a licensed contractor. Around $35,000 are provided for renovations, but this amount does not include structural repairs.
Standard 203 (K) loan: This type of 203 (K) loan is designed for large-scale remodeling or renovation projects under the supervision of an FHA-approved 203 (K) consultant who can track the progress of the contractor from start to finish. This form of the FHA 203 (K) loan allows homeowners to make major structural renovations like expanding a room and adding a new room. However, any improvements that fall under the "luxury" category are prohibited. These include adding saunas, spas, outdoor fireplaces, or swimming pools to the property. Renovations under this loan must be no less than $5,000, and structural repairs can be carried out under a HUD consultant.
Eligible Projects in the 203 (K) loan
The 203 (K) loan can be used to undertake different steps to enhance a 1 to 4-unit property's functionality, safety, and aesthetic appeal. The limited 203 (K) loan only allows modifications that take no longer than six months to complete. These include:
Removing safety and health hazards
Maintaining the sewer or plumbing systems
Repairing or installing the roof, downspouts, or gutters
Improving the property's aesthetic appeal
Installing or replacing the floors
Improving the house's landscaping on a large scale
Making sure there is enough accessibility and safety for a disabled member of the house
Installing or repairing any energy-efficient electronics
How Do 203 (K) Renovation Loans Work?
Since the loan provider is responsible for approving your traditional and renovation projects, the 203 (K) loan calls for a few extra steps. Besides providing the basic income, credit, and asset information, borrowers are required to provide in-depth details of their planned renovations backed by an estimate prepared by a licensed contractor. If you are planning to borrow a 203 (K) loan, you will first need to seek the assistance of a HUD consultant who will then review your renovation plan, approve it and then monitor the entire procedure. The lender will appraise the current value of the property and also its post-renovation value and then finalize how the money will be allocated for renovation as the contractor builds the house. After the completion of the renovation project, a final inspection is done to see if the amount allocated was properly used. The FHA rules dictate that repairs should take place within six months, but extensions can be granted depending on the case. The loan is converted to a "permanent" loan, and the borrower can start making regular payments based on the total loan balance.
Eligibility Criteria for an FHA 203 (K) Loan
The FHA 203 (K) loan is a mortgage that also serves other purposes. Hence, its requirements are not as strict as that of a traditional loan.
Credit score: A credit score of 500 and above is mandatory to become eligible for a 203 (K) loan
Down payment: a 3% minimum down payment is required for borrowers whose credit score is 580 and above. If your credit score is between 500 and 579, you will be liable to pay a 10% down payment. Down payment can be sourced through external ways, such as monetary assistance from family and friends and other government programs.
Loan amount limitations: The loan amount that can be acquired will vary depending on where you live, but they generally come with a max limit of $420,680 in underserved counties and $970,000 in high-cost areas.
Mortgage Insurance: Borrowers are required to pay an upfront mortgage insurance premium of 1.75%, whereas annual insurance can cost anywhere between 0.45% and 1.05% of the total loan amount.
Debt-to-income ratio: a minimum DTI requirement of 43%
Benefits of an FHA 203 (K) Loan
Low down payment and credit score requirement
Offers a cheaper interest rate as compared to traditional loans or credit cards
Offers a two-in-one solution; that allows both the refinancing and renovation of your property with a single mortgage.
Fannie Mae HomeStyle Loan
The Fannie Mae HomeStyle is a mortgage loan that allows you to purchase or refinance a home and roll the renovation costs and closing expenses in a single loan. It is an ideal option for buying a property that needs modifications, whether it is for investment or residential purposes. With this loan, buyers do not have to take out a second mortgage and can borrow the amount based on their home's value after the renovations. This loan can be used to finance renovations for new and existing homes, including condos, investment properties, and 1-to-4-unit homes.
Eligible Projects in the Fannie Mae HomeStyle loan
Redoing the kitchen and bathroom interior
Building an additional dwelling unit
Adding permanent landscaping
Adding luxury features, such as swimming pools or outdoor kitchens
DIY is allowed
Installing new floors, carpeting, and septic systems
Basement Remodeling
Installing or repairing heating and cooling systems as well as gutters, roofs, and downspouts
Siding and painting
Carrying out plumbing and electrical repairs and installations
How do Fannie Mae HomeStyle Loans work?
Fannie Mae HomeStyle loans can only be acquired through Fannie Mae-approved lenders. If you are contributing any DIY work to the renovation project, you must disclose that to the lender since no more than 10% of the as-completed property value can go to DIY work. Once pre-approved, the lenders will appraise the property value and determine how much you are eligible to borrow. You should then find a licensed contractor to complete the project. HomeStyle Renovation loan comes with a fixed or variable rate of terms of 15 or 30 years. The cash payout is not paid to the lender, but the amount is held in escrow and can only be used for renovation.
Eligibility Criteria for the Fannie Mae HomeStyle Loan
Investors, individual homebuyers, and nonprofit organizations can apply for the HomeStyle loan. The requirements for this loan are relatively stricter as compared to government-backed loans.
Credit score: A credit score of 620 and above is required.
Down payment: A typical down payment bracket is between 3% and 5%, depending on your credit score. If your credit score is high, you can benefit from a lower down payment percentage.
Debt-to-income ratio: To qualify, you should have a DTI ratio of no more than 45%. 36% and lower DTI is highly preferred.
Benefits of a Fannie Mae HomeStyle Renovation Loan
Easy to use due to its convenient procedure
Covers more and larger aspects of renovation
Allows borrowers to roll in monthly payments if they are unable to live on the property
Freddie Mac's CHOICE Renovation Loan
The CHOICERenovation loan by Freddie Mac is a mortgage that allows you to roll in the costs of renovating your new home into your monthly loan payments. Similar to the other two loans, CHOICERenovation also eliminates the need to take out two separate loans and can save thousands of dollars in extra closing costs. Borrowers can finance renovations that cost around 75% of a property's value after being spruced up. CHOICERenovation loans are designed to cover renovations that are completed through home improvement store programs, provided that they are approved by Freddie Mac's approval. The loan covers the full cost of materials as outlined in the contract, which includes labor.
Eligible Projects in the Freddie Mac's CHOICERenovations Loan
Remodeling kitchen and bathroom
Repairing and installing plumbing, heating, and safety equipment
Financing luxury items
Disaster-proofing
How Do Freddie Mac's CHOICERenovation Loans Work?
Applicants can use a CHOICERenovation loan to buy a new home or renovate an existing home. The first step is to apply for the CHOICERenovation with your choice of a lender who will oversee the finances and approve the mortgage. Renovation and contingency funds, taxes, interest, and mortgage principal are all held until closing, after which the builder will be paid in 'draws.' 50% of the materials cost is disbursed to the lender upon closing.
Eligibility Criteria for the Freddie Mac CHOICERenovation Loan
Credit score: A credit score between 620 and 660 is required to qualify.
Down payment: A typical down payment bracket is between 3% and 5%, depending on your credit score.
Debt-to-income ratio: No specific DTI ratio is required, determined by the lender.
Benefits of the Freddie Mac CHOICERenovation Loan
Not just for people who will be residing on the property
There is no minimum amount of dollars needed for repairs
The loan amount is based on the value of the home after the renovations have been completed
230 (K) Loan vs. HomeStyle Loan vs. CHOICERenovation Loan – Which one is Best for You?
230 (K), HomeStyle, and CHOICERenovation are all loan programs that allow you to buy a fixer-upper and renovate it with a single mortgage. One important difference between the CHOICERenovation program and the HomeStyle loan is that the former has the option to finance resilience items, such as disaster proofing, while the latter does not. Unlike both HomeStyle and CHOICERenovation, 203 (K) requires a lower credit score to qualify for the loan, which can be a big determining factor if your credit history is not that strong. On the other hand, both HomeStyle and 203 (K) have a DTI ratio of 45% and 43%, respectively, whereas CHOICERenovation doesn't have a specific DTI requirement. This could be a big advantage If you have a DTI higher than 45%. The 203K (K) loan for renovation also requires you to work with an FHA-approved consultant, whereas there is no such restriction under both HomeStyle and CHOICERenovation programs.

In conclusion, FHA 203(K) is a government-backed mortgage option with more lenient requirements, while HomeStyle and CHOICERenovation are conventional mortgages with stricter requirements. If your credit score is below 620 and more than 500, then a 230 (K) renovation plan is the most suitable option since it won't affect your eligibility very much. However, if your credit score is strong and you are looking to add expansive renovations, especially ones that include luxury and major structural changes, then the FHA 203 (K) might not be the best option. Before deciding, it is best to do your homework and speak with an expert who can properly guide you regarding the best option according to your needs.
About the Author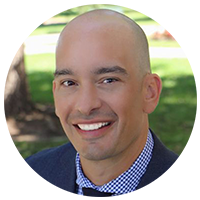 Brian Quigley
NMLS# #244003
Brian Quigley has been in the Denver mortgage industry since 2003. Customer satisfaction has been his top priority while guiding clients through the home loan qualification process. He is proficient in all types of mortgage financing including FHA/VA, Conventional, USDA, Jumbo, Portfolio, 1031 Exchanges, Reverse Mortgages, Refinancing, Construction loans, and FHA 203K loans.
View Full Profile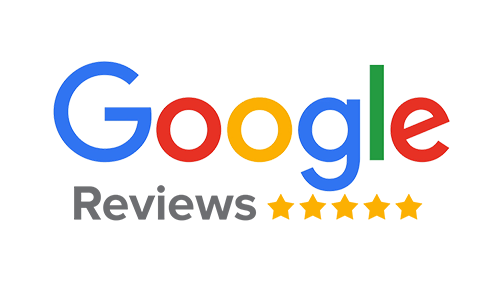 Adam Armstrong
Getting the lowest rate was the most important thing to me. I shopped 5 other lenders/brokers for my refinance. Brian was able to beat the other lenders by a significant margin....
Brent Galas
Brian, was very easy to work with for my refinance even thru this Covid time. All documents were easy to upload electronically and his processor was detailed for what was needed...
Jerred Lane
Brian has raised the bar to a whole new level. With time being precious, there are not many who have a lot of time to spare; he kept everything on point and on track.
NEED HELP NOW CLOSING YOUR HOME LOAN?
Mortgage Industry News and Information