What is a 2-1 Buydown?
This mortgage lending program is becoming more and more popular as the economy starts to slow down.
In a nutshell, a 2-1 buydown is a program composed of seller concessions to help home buyers obtain a lower initial rate on their new mortgage.
2% lower than the quoted rate for Year 1st, 1% lower in Year 2nd, and the offered quoted rate in Year 3, which will remain fixed for the next 27 years.
With the sharp increase in interest rates in 2022, this could be one of the more essential mortgage programs for all home buyers as we head further into an economic recession. A 7.5% mortgage rate in 2022 is not attractive, however, a 5.5%, well we are listening.
A seller will give concessions of up to 6% for FHA, 4% for VA, and 3-9%, depending on your down payment, for conventional.
In an environment of slowing growth, softening of home valuations, and increased inventory, with reduced demand because of higher interest rates. What happens?
The Pendulum swung from being a Seller's market, which has been red hot in early 2021, to now a buyer's market. We are in a buyer's market. Make no mistake. And that is great for buyers!
Lower Values + Stronger Negotiating with Sellers + Incentivized concessions to help with closing costs + a 2-1 buydown, is the absolute best way to get a property in this new environment, that we might be in for at least another 6-8 months. The benefit is saving thousands of dollars, a patient process, and having your mindfulness intact the entire process.
How Does It Work?

Case Study Example: Using a 2-1 Buy Down in a Purchase Transaction for a First-Time Home Buyer using an FHA loan with the minimum required down payment of 3.5%
The Purchase Price is $600,000 with an interest rate of 6.5%
The loan amount is $579,000 base loan amount with a $10,132.50 UPMIP for Upfront Mortgage Insurance at 1.75% of the loan amount.
This brings the total loan amount to $589,132.50
The principal and Interest Payment is $3723.72
Taxes – $300
Insurance – $200
Mortgage Insurance – $417.30
The total Payment is $4641.02
Being that the market has slowed, and the property has been sitting on the market, the seller agrees to a 6% full concession of $36,000. This will completely pay off the UPMIP of $10,132.50, all closing costs, including title, appraisal, all taxes, processing, insurance, etc…….and a 2-1 buydown.
So here is a breakdown of the new payment.
Your new loan amount in full is $579,000
Your interest rate for year 1st is 4.5%, year 2nd is 5.5%, and year 3rd is 6.5% for the remaining 27 years.
The principal and Interest Payment is $2933.71
Taxes – $300
Insurance – $200
Mortgage Insurance $410.13
Total Payment is $3843.84 in YEAR 1 @ 4.5%
Total Payment is $4197.63 in YEAR 2 @ 5.5% – REFINANCE Target
Total Payment is $4569.80 in YEAR 3 @ 6.5% and fixed for 27 years ——REFINANCE target
Ok GREAT! You saved almost $1500 on the purchase by going the 2-1 buydown rate and that got you INTO the property, and this should be looked at, as a short-term strategy. Why? Well, let's look at some potential THREATS to this being a not-so-great idea and the solutions you can focus on, to make sure nothing unforeseen happens.
This Is Really Where You Need to Take a Step Back and Ask Yourself These Questions
Will my income keep up with the rising mortgage rate in years 2 and 3, and can I handle that increase in mortgage payment?
Can I house-hack this home, and have roommates, and a short-term rental on the property to offset the rising price of the mortgage to live almost mortgage free?
Am I buying this home at a deep enough discount, to where I can realistically refinance in a few years down the road, eliminate the mortgage insurance, and also permanently lower the interest rate?
Can we get full seller concessions on this purchase to achieve the 2-1 buydown?
If you answered NO to any of the above questions, then this strategy might not be for you.
But if you answered YES to all or most of these questions, then this strategy can save you thousands on your purchase price and also get you into a property with a lower interest rate. Talk to your real estate agent and loan officer about this strategy and if it makes sense for your particular situation.
The 2-1 buydown is a great way to get into a property with a lower interest rate, but there are some potential risks that you need to be aware of before you decide to use this strategy. Make sure you are buying the property at a deep enough discount so that you will still have equity in the property even if the market does reverse. This way you can weather the storm and hold on to the property until the market recovers.
If you have any questions about the 2-1 buydown or whether or not it is the right strategy for you, please feel free to contact me and I would be happy to help you out.
About the Author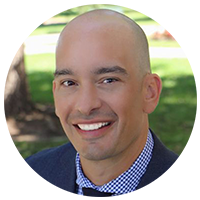 Brian Quigley
NMLS# #244003
Brian Quigley has been in the Denver mortgage industry since 2003. Customer satisfaction has been his top priority while guiding clients through the home loan qualification process. He is proficient in all types of mortgage financing including FHA/VA, Conventional, USDA, Jumbo, Portfolio, 1031 Exchanges, Reverse Mortgages, Refinancing, Construction loans, and FHA 203K loans.
View Full Profile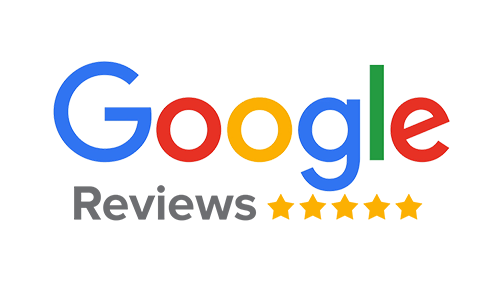 Adam Armstrong
Getting the lowest rate was the most important thing to me. I shopped 5 other lenders/brokers for my refinance. Brian was able to beat the other lenders by a significant margin....
Brent Galas
Brian, was very easy to work with for my refinance even thru this Covid time. All documents were easy to upload electronically and his processor was detailed for what was needed...
Jerred Lane
Brian has raised the bar to a whole new level. With time being precious, there are not many who have a lot of time to spare; he kept everything on point and on track.
NEED HELP NOW CLOSING YOUR HOME LOAN?
Mortgage Industry News and Information