Who has the very best mortgage interest rates between a mortgage broker and a bank?
You primarily have two choices when looking for a home loan: a bank or a mortgage broker.
In light of your financial condition, one might be preferable to the other. A candidate with a higher credit score can make more decisions than one with a lower rating. The trick is to contrast proposals and turn times for underwriting, start-to-finish loan processing, and appraisal after requesting estimates from both suppliers.
Mortgage Lenders' Types
Finding the cheapest rate and lowest costs on your new loan is undoubtedly your main objective, whether you're a first-time homeowner or an existing homeowner looking to refinance. You must browse with various lenders to contrast offers for the loan term and exact commodity if you want a fantastic deal.
Additionally, you need to decide what kind of mortgage business you would like to work with. For loan originators, the mortgage business offers two primary possibilities.
Financial firms that generate, handle, and finance the loans themselves are referred to as direct lenders (mortgage companies and banks). This means the organization in charge of your loan application is the one making the loan. Large banks, mortgage lenders, and credit unions are examples of direct lenders.
Brokers who assist you in discovering the perfect mortgage lender for your circumstances are known as mortgage brokers. Brokers can serve as your single point of contact to compare a variety of loan possibilities because they collaborate with numerous wholesale mortgage firms.
Would it matter if you choose a bank or a mortgage broker? Based on your demands, it might.
If your loan application is simple, for instance, you might be able to save costs and time with a bank. However, banks are not required to reveal their profit margins, so if you don't shop around vigorously, you can end up having to pay more than necessary.
A broker may be able to assist you in finding a loan package with a better rate if a mortgage application faces obstacles, such as a small down payment or bad credit. Remember that you are not limited to searching only banks or mortgage brokers. You can submit applications to as many lenders and lending institutions as you like. When looking for a mortgage, seek loan offers from at least one brokerage, and one bank to determine which can provide you the greatest price, so you can have the best of both.
Bank vs. Mortgage Broker
In general, you may be able to save time and money if your loan is a simple transaction and your income, assets, and credit history are solid. A mortgage broker that understands which lenders are the most accommodating can be helpful if your loan application faces obstacles.
For example, a broker may be the best option if the overall FICO score stands at 580 and you've got a spotty credit history because you would be just outside the FHA loan eligibility range. A reputable broker will be aware of the lenders who are more inclined to accept your loan request and are less stringent on credit ratings.
Having said that, many brokers currently provide competitive pricing with those of direct lenders. Additionally, a lot of institutions now provide a wider selection of lending products.
If you require something truly innovative, consider portfolio lenders. (These lenders and banks handle their mortgages internally rather than offering them for sale to end investors on the market).
Banks Vs. Mortgage Lenders
Typically, banks are included in the group of specialized creditors that only handle home loans. Just like large banks, they are direct lenders. They do not, however, provide additional financial services, such as credit cards, checking accounts, or savings accounts.
These lenders mainly offer loans for home purchases and refinance. They might also provide home equity lines of credit or loans. Mortgage lenders are frequently, but not always, less conservative than banking institutions. They may therefore be more accommodating to applicants who don't fit the mold, such as those who have bad credit or who need larger loans.
There is no strict rule dividing mortgage lenders from banks in terms of rates. The rate you are given has less to do with the individual lender and more to do with your credentials, including your credit score, down payment, and loan size. Therefore, be sure to compare prices from a few different businesses to discover one that can provide you with the greatest bargain.
How To Make Use Of Direct Lenders?
Mortgage funding is streamlined when done through direct lenders, which might include online lenders, credit unions, and banks. Additionally, the same business employs its processors, underwriters, and loan officers.
That implies that if you need loans from a direct lender, you can apply directly.
The lender or bank's sales team is made up of loan officers (LOs). Their fees aren't adjustable, and they typically receive commissions for obtaining mortgage loans.
Furthermore, bank loan agents can only provide lending schemes with their portfolio, which may restrict your possibilities. For instance, if a direct lender isn't permitted to offer USDA mortgages with no money down, its loan agents will be able to do so. Even if you qualify, they may not suggest a USDA loan as a possibility.
However, banks still have some latitude in terms of mortgage pricing. Loan officers can provide the same mortgage at different pricing points, ranging from loans with no closing costs that have increased rates to mortgages with discount points with a higher upfront cost but lower interest rates.
It is down to you to inquire about the cost possibilities offered and bargain the percentage structure you desire when comparing direct lenders.
Benefits Of Mortgage Banks
The benefits of working with a direct lender or mortgage bank are as follows.
You can have some say in how the application process is handled. Even some fees like origination or underwriting fees may be negotiable.
Your local bank may provide the greatest experience if dealing with a physical location and a person you previously knew is crucial to you.
Drawbacks of Mortgage Banks
Dealing with a bank as opposed to a broker has the following disadvantages.
Banks are not required to reveal the money they can make off your loan, in contrast to brokers.
Even if you are a strong candidate for funding, a conservative bank might not approve you.
How To Make Use Of Mortgage Brokers?
Mortgage brokers have access to a wide range of products at various pricing points because they interact with numerous lenders. This implies that you can visit a single mortgage broker and evaluate various lending programs. To select the best financing, your broker will assist you in understanding the closing costs, interest rates, and additional specifics of each offer.
You must apply to each direct lender independently and assess them that way if you wish to contrast loan plans and rates from them. The average Loan Estimate form that all lenders use makes it simple to evaluate side-by-side mortgage choices.
To help lower closing costs when purchasing a property or refinancing, both banks and brokers can provide "rebate pricing." It's alternatively known as a Yield Spread Premium (YSP). It entails agreeing to pay a higher rate of interest in return for fewer up-front expenses.
For contracts with lower interest rates, clients are obligated to pay the broker's fee, which is normally 1% of the loan sum. In terms of scale, banks usually outnumber brokerages. Furthermore, if you work with a broker, you'll likely get to know them better as you handle your loan processing together.
If you decide to use this method, your realtor can recommend trustworthy brokers in your neighborhood.
Benefits of Mortgage Brokers
Brokers conduct their business differently from mortgage bankers. There are some advantages.
Brokers can access a range of lenders' interest rates and loan programs. They might offer people that require it a better-customized product.
Brokers may be simpler to bargain with and can determine their preferred profit margins.
Brokers can offer lower interest rates and fees, in most cases, giving more value to the clients they serve.
Should I Work with a Bank or a Mortgage Broker?
Short response? Of course, you should work with a mortgage broker! But then, of course, we'd say that, so let's look at the key advantages of utilizing a mortgage broker as opposed to going straight to a bank.
1. Suggestions for Various Options
Simply put, a bank only advises on the items it offers. This will just be a small portion of the possibilities on the market that are available to you. A mortgage broker, in contrast, will give you advice on a variety of possibilities if they have connections with every one of the lenders within the broker market. By doing this, you'll have a far better chance of finding a mortgage that meets your demands and special circumstances.
2. Saving time
Mortgage applications need a lengthy process. Typically, the earliest stages comprise a mix of meetings, phone conversations, and emails. After that, a substantial portion of the documentation is gathered and provided for examination, inquiry, and explanation. It is possible to repeat this procedure with several lenders, but it would take a lot of time and work.
Discuss your needs with a broker, and present the necessary paperwork. The broker will evaluate several options and give you a summary of your choices, along with a suggestion for the lender that would best meet your requirements and circumstances.
3. Application Evaluation
Many people who apply for mortgages are unsure if their proposal will be accepted. There are a lot of possible causes for concern in this. Your employment history, current savings activity, previous loans, and general ledger operations (usage of overdrafts, missing debit card payments, referral fees, etc.) are all factors to consider.
It is not a smart option to file a mortgage application unless you are quite certain that it will be accepted; otherwise, your chances of getting authorized by the same lender again will be reduced. To determine whether a request satisfies all of the requirements and quality standards set forth by the preferred lender, a competent mortgage broker will first conduct an in-depth assessment. If it is obvious that an application won't be approved, the broker should inform you what exactly you should do to boost your chances of success and how long you should adhere to the suggested procedures.
4. More options to choose from
This is a choice that should surely be taken into account because it offers a few of the best mortgage interest rates on the market. Since brokers offer a ready-made distribution channel for mortgages, prospective newcomers to the mortgage lending industry may similarly start exclusively through brokers.
5. Services made through a broker are the same in every way
Since corporations pay brokers a charge for organizing mortgages, borrowers may believe going straight to a bank will result in a better offer. Although it is reasonable to assume that this is the case, it's not.
This is because brokers allow lenders to significantly reduce their costs. Brokers compile all necessary paperwork, carefully review the information in light of lender requirements, and then create and present mortgage applications.
Additionally, they manage all correspondence and inquiries up until the point at which their clients withdraw their mortgage proceeds and relocate into their new residences. Brokers offer a very vital service both to applicants and mortgage lenders, as seen by the obvious cost reductions for the banks.
6. Insurance Companies to Choose From
Most individuals don't even think about this as a very crucial subject, yet it is. When individuals are buying a property, getting a mortgage approved is always the top priority. Nevertheless, owner-occupier mortgages must have insurance coverage and home insurance. Life and home insurance are connected to a single supplier for each bank.
Although clients are not required to arrange life insurance and home insurance through the banks, most do so since it seems more convenient to do so via the same person. With brokers, things don't operate like this. A broker will hunt around with other life insurance providers after getting you authorized for a loan with a lender.
After that, the procedure is repeated for home insurance. This strategy offers more possibilities for the necessary insurance policies.
Conclusion
You should probably consult with all three if you're trying to decide between a mortgage broker, loan officer, and mortgage banker. However, working with a mortgage broker is almost always the better course of action.
You could and should ask more than one loan officer, banker, and broker for an estimate. Reserve a day or two in a row to collect all your quotes. The credit report and the state of the market both fluctuate often. If you receive quotes several days or weeks apart, it will be impossible to make an appropriate comparison.
About the Author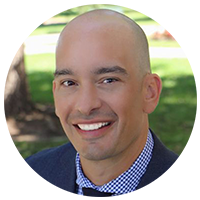 Brian Quigley
NMLS# #244003
Brian Quigley has been in the Denver mortgage industry since 2003. Customer satisfaction has been his top priority while guiding clients through the home loan qualification process. He is proficient in all types of mortgage financing including FHA/VA, Conventional, USDA, Jumbo, Portfolio, 1031 Exchanges, Reverse Mortgages, Refinancing, Construction loans, and FHA 203K loans.
View Full Profile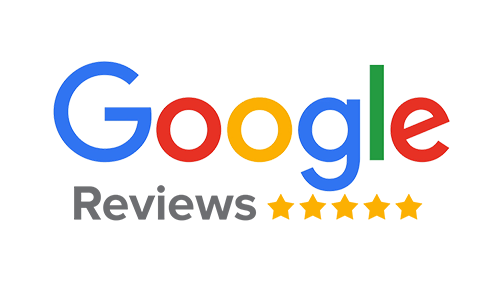 Adam Armstrong
Getting the lowest rate was the most important thing to me. I shopped 5 other lenders/brokers for my refinance. Brian was able to beat the other lenders by a significant margin....
Brent Galas
Brian, was very easy to work with for my refinance even thru this Covid time. All documents were easy to upload electronically and his processor was detailed for what was needed...
Jerred Lane
Brian has raised the bar to a whole new level. With time being precious, there are not many who have a lot of time to spare; he kept everything on point and on track.
NEED HELP NOW CLOSING YOUR HOME LOAN?
Mortgage Industry News and Information