Colorado First Time Home Buyers

As a first time home buyer in Colorado, you have a lot to think about, and your preparation of your mortgage is no doubt high on that list. Buying a home is certainly not a stress free event, but if you've done the proper research and have the right people on your team, you can make the process downright exciting!
Information for First Time Home Buyers in Colorado:

As a home buyer, there a tons of options out there for you to consider. Below are a few critical things to think about before determine what kind of home financing will be the right fit for you.

1. Know your budget

This is one of the most simple yet often over-looked aspects of the home buying process. Before you dig much deeper, have a realistic look at your finances and determine what you can afford to pay monthly based on your current income, as well as what you realistically expect your income to be 5 or 10 years down the road. Borrowing more money than we can afford is an all to common problem. Avoid making that mistake by establishing limits, based on your income, from the beginning.

2. Research and understand the different mortgage types

This is where things get trickier, and is also where I can help. As an expert in home mortgages in Colorado, my team and I can help you understand things like the the difference between a fixed rate and an adjustable rate mortgage or whether or not you need a jumbo loan. Each type of loan has its own unique nuisances which need to be considered within the context of your unique home buying situation. We can help you do just that.

3. Understand your credit score

Bad credit and home loans simply do not go well together. Before you take to many steps in the process, identify your credit score and consult with a professional to ensure that it will not be a hindrance in getting the right home loan for you.

4. Compare rates

This is another area where it is beneficial to have a professional on your side. It is important to understand your local mortgage rates so that you are getting the best possible deal on your loan.

5. Get pre-approved

If you are negotiating with a seller before get pre-appoved for a loan, you may be wasting your time and theirs, and most likely the seller won't consider you a serious buyer anyways.

Overwhelmed? Don't be. Simply fill out some basic information below so that I can contact you regarding what your best options and needs are to get you into your first home!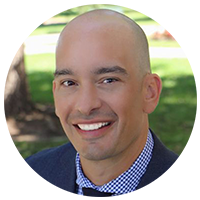 Hello, my name is Brian Quigley and I have been a mortgage broker in Denver, CO since 2003. I have been fortunate enough to choose this very rewarding mortgage broker career and help thousands of borrowers over the years. Customer satisfaction is important to me most, and getting my clients to the closing table smoothly. I am proficient in all types of mortgage financing including FHA/VA, Conventional, USDA, Jumbo, Portfolio, 1031 Exchanges, Reverse Mortgages, Construction loans, and FHA 203K loans.
Contact Brian to Discuss Your Loan Options Today