FHA Loans: Affordable Pathways to Homeownership
Can You Use FHA Loans For Investment Loans?
Learn about FHA Loans and how they may benefit you as a homebuyer
Is it a good idea to buy a home using an FHA Loan?
Yes! FHA Loans can be a great way to purchase a home because they offer:
low monthly mortgage insurance
government-capped low closing costs
relaxed credit score requirements
quicker qualify post-bankruptcy or foreclosure
only 3.5 percent down payment of the purchase price
In addition, loan limits were recently raised and a higher percentage of homes qualify for FHA financing, making it more popular than it ever has been. In fact, since 2005, the FHA loan program has seen a 900% growth.
Eight Reasons to Apply for an FHA Loan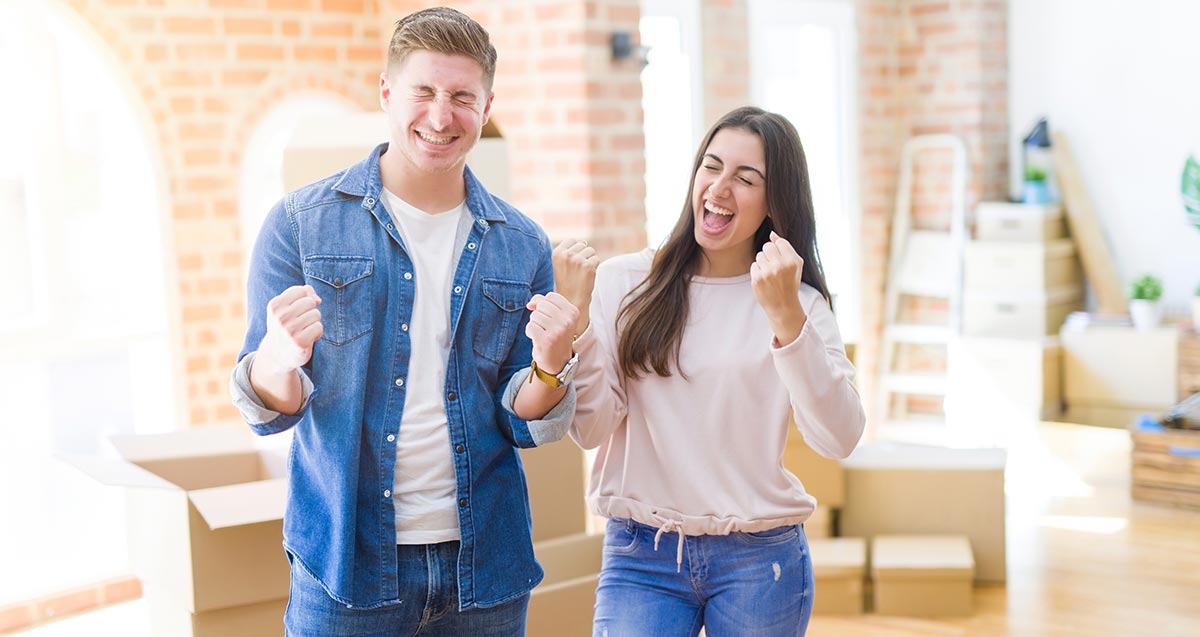 Here are some more benefits of an FHA loan, that many people do not know.
As long as you have a contract for employment, we can take 30 days of pay stubs and use that as your employment. This works well for college graduates, or people starting a new job.
Down Payment of 3.5% – This does not have to be your own funds, however, has to be gifted to you from an IMMEDIATE family member. Mom, Dad, grandma. These third-party donors can contribute money toward the home buyer's down payment and other expenses. This is referred to as a down payment gift.
FHA loans allow for blemished credit history- Lower FICO scores are accepted. FHA loans require 2 year waiting period between bankruptcy, 1/2 the time as a regular loan. And, FHA loans require 3 year wait period after foreclosure, as opposed to the 4 for a regular loan
FHA does not have income limits like certain other loan programs like Fannie Mae Home Ready or Freddie Mac Home Possible loans. There are also some down payment assistance programs that will have an income cap, however, rest assured, with an FHA loan, there is no income limit, and you get to borrow up to 96.5% of the home's purchase price.
Streamline Option – If you purchase a home at a rate of 6%, and rates drop to say 4.5%, you can refinance down to 4.5% with little to no paperwork, and the increase in the loan amount is conservatively capped, so you do not pay much in closing costs.
Easy to Qualify – It is easy to qualify for this loan, as it is not asset-based, and all you need is at least a 620 credit score to qualify.
A high debt to income ratio is allowed. A safe debt-to-income ratio for a first-time home buyer would be 45%.
Multiple Property Types – With FHA, you can buy a single-family residence, duplex, condo, townhome, and even tri-plex.
Is An FHA Loan Good For A First Time Home Buyer?
Yes, an FHA loan is possibly the best home loan program for a first-time home buyer with limited access to financial assets. With this being said be sure to consult with an experienced u003ca href=u0022https://beaconlending.com/u0022 data-type=u0022URLu0022 data-id=u0022https://beaconlending.com/u0022u003eu003cstrongu003emortgage brokeru003c/strongu003eu003c/au003e. They can help explore home loan options and get you qualified for a home loan that suits your unique situation.
FHA Loan Qualifications
If you want to buy a house in Denver with an FHA loan, you will need to meet a few requirements.
Be able to handle the financial obligation. This may be through active income (W2 or self-employed income, retirement, pension, disability, and social security), dividends, rental income, royalties, and more.
Provide 3.5% of the purchase point for a down payment, the minimum required investment for an FHA-insured mortgage (this may come from a third party).
Plan to occupy the residence. FHA is only for owner-occupied residences for 1-4 units. You could, however, purchase a 4 plex, and live in one of the units while earning rental income on the other 3 units.
A debt to income ratio below 55%, based upon compensating factors like credit score, employment, assets, or down payment.
Can I use a monetary gift for my down payment on an FHA Loan?
Yes, you can use a monetary gift towards your down payment on an FHA Loan. You can receive a gift from a family member, close friend, charity organization, or employer.
Can I use an FHA Loan for an Investment Property?
No, FHA loans are intended to be used on primary residences only. Investment properties and second homes need to be financed through u003ca class=u0022rank-math-linku0022 href=u0022https://beaconlending.com/loan-types/conventional-loans/u0022u003eConventional Loansu003c/au003e.
How Do I Calculate my Debt To Income Ratio?
Add up all of your monthly payments that will show up on your credit report. Things like car payments, student loans, and credit card payments are examples. Then divide that by your u003cstrongu003egrossu003c/strongu003e monthly income. You will come up with a percentage that is your debt-to-income ratio.
Can I purchase a multi-family home with an FHA Loan?
Yes. There are two requirements. First one of the borrowers must live in one of the units as their primary residence. Second, the property must be 4 units or less.
FHA Loan Limits
In 2022 there have been increases in 3000 counties across the United States where the new high-cost limit is $970,800 for a Single Family Residence and a new floor of $420,680. If you would like to see what the county loan amount limit is for any county in the United States, you can click here.
If you chose to use an FHA- insured mortgage loan to buy a house in Denver, you should know the limits on how much you can borrow. The Department of Housing and Urban Development establishes FHA mortgage loan limits, partially based on the limits set on conventional mortgage loans. FHA loan limits tend to vary from one county to the next because they are constructed from median home values.
What is the maximum loan amount for an FHA Loan in Denver, CO?
In 2022 the maximum loan amount for FHA Loans is $684,250 for Denver County, Colorado.
Closing Costs Associated With FHA Loans
Closing costs are additional fees charged by the lender. They are not included in the purchase price of the property. Closing costs typically range between 2% – 6% of the purchase price.
How to Reduce Your Closing Costs
There are a few ways to reduce your closing costs:
The mortgage insurance premium is a fee that is automatically added to your closing cost. The fee is set at 1.75% of the purchase price. In addition, you will also have a mortgage insurance premium built into your monthly payments that range anywhere from .45% to 1.05% of the loan amount. This amount is updated every year according to the balance on the loan.
How to Apply for an FHA Loan
Before you start shopping for a home it is a good idea to get pre-approved first. This way you will be able to know many homes you can afford.
To get pre-approved for an FHA Loan go to our secure loan application. When you are pre-approved you will know how much home you can afford and your offer may be more attractive than a competitor's offer because they know you are pre-approved.
FHA Loan Background Information
The Federal Housing Administration, or FHA, was created in 1934 as part of the National Housing Act. This government agency has made sure that loans made by banks and other private lenders for home building and home buying are insured. The objective of this organization is to improve housing conditions and standards, provide a functioning home financing system, and stabilize the mortgage market. FHA loans are a result of this effort.
Since 2005, the FHA loan Program has seen a 900% growth. Some key changes have been made, making it more popular than it has ever been. FHA maximum loan limits have been raised across the board and housing prices are in a slump. This means that a higher percentage of homes qualify for FHA financing than ever before!
Ask the seller to pay some or all of the closing costs. This can be referred to as seller concessions and can be a good strategy in a "buyers market".
Shop around for lenders and compare the rates and closing costs.
Increase your credit score. This makes your loan less risky and can lead to less cash required at closing.
Finance your closing costs. Your closing costs can be rolled into your mortgage.
Use a gift from a family member or close friend.
These FHA Loan requirement changes mean millions more can now qualify for an FHA Loan, one of the best choices for prospective home buyers in today's market.
Beacon Lending Can Successfully Guide You Through the Home Loan Process