Home Improvement Loans (FHA 203k)
Make improvements to your new or existing home with an FHA 203K loan.
Beacon Lending Can Successfully Guide You Through the Home Loan Process
FHA 203K Home Improvement Purchase Or Refinance
The FHA 203K loan has been around since the 1970's however the reason why you don't hear about a lot of them being done, is either the borrower is aligned with an in-experienced loan officer, who does not want to take on the challenge of additional work and time to close, or you just don't know about it.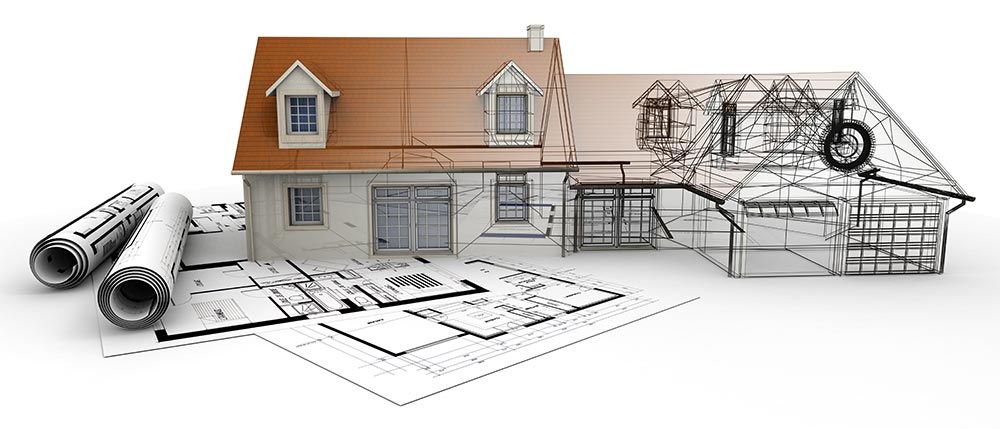 Here is how it works, and you can either do a PURCHASE or REFINANCE with this loan.
You can roll in the comprehensive repairs to be completed by a general contractor and subs into your loan amount. Simple as that.
Integrated remodeling of a room, area, or entire home with multiple jobs being coordinated by one contractor. Want to add a bedroom, bathroom, or any additional square footage, a deck, a new kitchen, can all be rolled into the interest rate, which now is between 4.875%-5.625%. Amazing. LOW! RATES!
So here is an example… The buyer is purchasing a home with foundation issues, and a bunch of other problems for $290,000
The FHA HUD Consultant estimates the repaired to be around $110,000, so the new loan amount, which has to abide by FHA County Limits, is maxed at $406,250.
The cost per square foot in this particular area of Denver is a little over $210. The property is 2800 sq ft. That will justify an after appraised value of $588,000. WOW!
Even if the buyer wanted to sell the property in six months, he will have an amazing profit of over $180,000!
With rising interest rates looming on the horizon, it is a safe bet that refinancing activity will be diminishing over the next couple of years. In addition, many strongly believe, including myself, that in some pockets of Colorado, there is no strong bottom on this market. Foreclosures are prevalent, and this will cause to bring neighborhoods down in value, unless we can proactively do something about it. Enter the FHA 203K loan. No one ever talks about it, because no one knows how to do it. Period. Either they have heard it is too hard, or their loan officer is not aligned with an investor that specializes in this product. Good for you, I have that relationship in place, and can tell you, this is the best loan out there!
With an FHA 203k loan can I remodel or improve? Yes, any or all of the following:
Paint
Repair a kitchen
Add a deck or patio
Insulate for greater energy efficiency
Replace flooring i.e. tile, carpet, etc.
Add a bathroom, replace a bathroom
Finish a basement
Replace windows (for which you can get a nice energy credits well)
Replace Appliances i.e. stove, furnace, and water heater energy credit
Add central air (again energy credit here)
And Much More
Minimal Down Payment and Closing costs:
Down payment less 3.5% of Sales Price
Gifts are allowed
Seller can credit up to 6% of sales price towards closing and prepaid costs.
No reserves required.
FHA regulated closing costs
What can't you do with an FHA203k mortgage loan?
Put in a pool or an ice skating rink
Add a Theater Room and all the equipment (you could get away with the room)
Any other Luxury item, such as gold plating the baseboards
Putting in a yard
So what do I have to do to get one of these FHA 203k loans?
There are some hoops to jump through to qualify:
Owner/occupants only no flipping or investors (and no you don't have to be a 1st time home buyer to qualify)
The house must have been completed for at least 1 year, no new construction houses, sorry
You will need to have 2 appraisals (one for the as-is value now and one for the projected value once the work is completed)
You must identify the repairs and work to be done, and have a written estimate of materials and labor by a licensed contractor and an interior plan of the home.
Repairs and addition must have the proper permits, inspections and be done to code
And most of all..you must be able to qualify for the finished product (cost of house + rehab money), so you can't buy that million dollar fixer upper folks, sorry..well unless you can afford that million dollar home.
You must still have your 3.5% percent down payment for the entire purchase price (home + rehab money).
Contact Brian Quigley with any questions related to obtaining a home improvement loan.