Use our mortgage calculator and information is here to help you answer the question "How much house can I afford based off income?"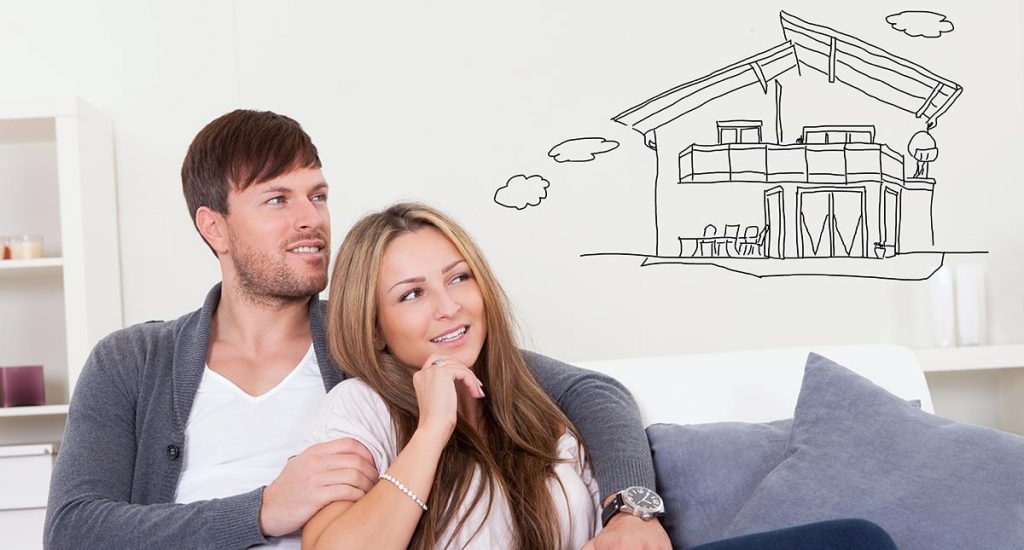 Having your own home is an important goal that everyone hopes to achieve one day. At the beginning of the process you should really ask yourself "How Much House Can I Afford based of income?"
When you have decided to buy a house, it is natural to get a little carried away with how much you want to spend. However, it is for your benefit to work with a qualified mortgage broker and choose an option that does not make your monthly mortgage payment a source of stress.
Many homeowners are unaware of exactly how much they should spend on their new home and therefore require help. With numerous financing options around, it is beneficial for the homeowners to remain aware of the criteria used by lenders to finance their home. It is also important to remember that a mortgage requires the homeowner to make monthly payments on a regular and consistent basis.
Since buying a house is a commitment, it needs sufficient research and homework on the part of the homeowner. The first and most important factor that you need to consider is your purchasing power. It is possible that the total cost of a house seems affordable to you, but when you take into account the monthly obligations that you have, you might not be able to pull off the monthly mortgage payments. Therefore, conducting proper research is extremely important before you decide to buy a house. This article will familiarize the buyer about the critical factors used to determine the answer for the commonly asked question, "how much house can I afford?"
Factors Affecting Home Affordability
Income
Mortgage lenders pay a lot of attention to the annual income of the borrower to determine affordability. You can work out "how much mortgage do I qualify for," by doing your homework. To do that, calculate your total income (if applicable, add the co-borrowers income too) and then determine what mortgage payment you will be able to make on a consistent basis. Remember to take into account your monthly expenses as well and consider the possibility of running into unexpected costs.
A W2 wage earner will have a different approach to calculating income vs. a self employed entrepreneur, who likely has strong bank statements, yet weaker tax returns, especially in the early years of a start up company.
Debts
2. Even though it would be ideal to have no debt at all, it is impossible in many cases. That's because almost everyone has a student loan, credit card loan, and an auto loan to take care of. Not all of these debts disqualify you from getting a mortgage loan, but they can decrease your capacity to borrow. Majority of the lenders expect the borrowers to have a debt-to-income ratio that is 36% or less of the individual's gross monthly income. For example, if your monthly household income is $4,500 (54k a year), your monthly mortgage payment shouldn't be more than $1,620.
We have seen Debt to Income ratios be approved up to 55%, and even up to 70% on VA home loans, so be sure to always work with a lending professional who gives you various options, and programs.
Down Payment
3. Being able to make monthly mortgage payments is not the only criteria that the lender is looking for. The down payment for any mortgage is a significant amount that needs to be considered before coming up with a budget. When trying to answer the question, "how much mortgage can I afford?" make sure that you take into account the down payment requirement as well. A majority of the lenders ask the borrowers to put forward at least three percent. A higher percentage in down payment can help you get a lower interest rate and reduce the number of your monthly mortgage payments.
We normally see these breaks in lower interest rates after 3% down, with 5% and 10% down, which also will carry less PMI, Private Mortgage Insurance, which results in a lower debt to income ratio for you.
Mortgage Rate
4. The fluctuations in mortgage rate are not uncommon. These rates have a significant impact on a person's ability to afford a house. The mortgage rates today are considered to be less than before, which is why it has become more affordable for buyers to invest in a new home. However, staying aware of the current mortgage rate is extremely important when trying to answer, "How much house can I afford based off my income?" However, if you decide to get a fixed-rate mortgage for your house, the interest rate will remain the same over the term of the loan. All of these factors have caused the affordability of an average buyer to increase.
In a rising interest rate environment however, the appetite for an ARM, adjustable rate mortgage, might be more appealing for a 5, 7, or 10 year fixed term, before adjusting. The logic behind this, is that if they market has a lower interest rate environment, playing out over months or years, it might be wise for a refinance.
Credit Score
5. Your credit score is another crucial element that will be looked at by the lender. This is because the credit score of a person serves as an indicator of the debt choices that he/she makes. Due to this reason, borrowers who have a high credit score do not face a lot of problems when trying to get a loan for their house. However, at the same time, it does not mean that having a low credit score makes it impossible for you to own your dream home. You can work towards improving your credit score before you decide to own a house or agree on a higher interest rate if you can afford to make regular monthly payments.
The term of the Loan
6. Your affordability will also depend on the term of the loan. When you are trying to decide whether you can afford a particular home or not, you should first consider how long it is going to take you to pay off the loan entirely. Some people prefer having a loan term that is longer so that they have a significant amount of time. However, you should also take into account the future changes that you expect will occur during this period. Most of the lenders offer a 30-year loan term. However, if you do not feel secure in your current job or are planning to have a baby or make a significant life change, it is better to remain realistic while determining your affordability.
Property Tax
7. It is difficult for you to determine the exact amount for property tax that you will need to pay in the future. This is because the amount of property tax will depend on the value of your house at a particular point in time and will therefore vary. However, the tax is an essential requirement, and you should make the payments on a regular basis. Therefore, it is crucial that you get an estimated amount of property tax with the help of a mortgage income calculator to determine your affordability.
Home Insurance
8. Having home insurance helps you remain prepared for any unexpected expenses that you might run into. Moreover, lenders require you to have home insurance before they decide to back you up financially. Your home insurance premium will depend on many factors, such as the location of your property, the materials used in construction, and the age of your home. Home insurance providers also look at your credit score before giving you a quote since they want to ensure regular payments. You can personalize your home insurance plan if you can foresee your needs and home-related expenses. However, based on the changes that you make in your home insurance plan, your premium will vary.
Location of Your Home
9. A lot of your expenses will depend on the location of your home. You should find out beforehand whether your home is a part of HOA or not. You will need to make extra payments if your home is a part of HOA. In addition, if the location of your home is high-end, you will need to pay higher property taxes, home insurance, and maintenance and security costs.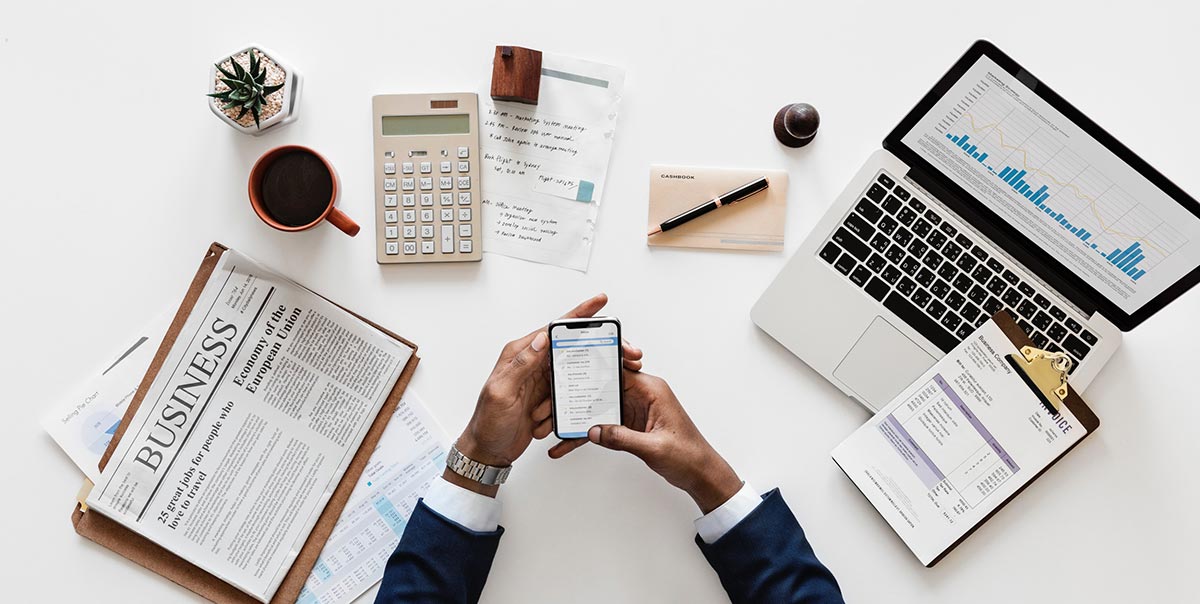 How Much House Can I Afford?
Once you have taken into consideration all the factors mentioned above, you are ready to answer the question, "how much mortgage can I afford?" Even though there are many mortgage income calculators online, you also need to take into account the way a lender will assess your affordability. Here is a list of steps that you should follow when trying to set up a budget for yourself.
Determine the Lender's Ratios
It is important to remember that your home affordability should not be determined based on the total cost that you can afford but rather on the monthly expense that you can afford. The common term for this is debt-to-income ratio (DTI). Lenders calculate two ratios and the lower amount out of the two are used at the end. These two ratios are called, the front-end ratio and the back-end ratio. Here is a helpful debt-to-income ratio calculator.
Calculation of Front-end Ratio
The standard that is set for the front-end ratio is 28%. However, this requirement can change according to some factors that are unique to you such as the situation of your employment, your credit score, and the policies of the lender. To know what your front-end ratio is, you need to take the amount of your annual income before taxes and divide it by 12. After this, you need to multiply the figure you get by 0.28. Therefore, for example, if you have an annual income before taxes of $70,000, you will multiply $5,833 (70k/12) by 0.28. This gives you a monthly mortgage payment of $1,633.
Addition to Your Monthly Debt
Because your lender will only take into account the expenses that are included in your credit report, it is your responsibility to consider other monthly expenses as well. After calculating your front-end ratio, you should add additional debts (if any) to this figure. Some of the monthly debts that will be considered by your lender include:
Student Loan Monthly Payments
Auto Payments
Credit Card Payments
Any other Loan Payments
Child Support Payments
Alimony
Lines of Credit
Calculation of Back-end Ratio
To calculate the back-end ratio, you will need to divide your annual income by 12 and then multiply it by 0.36 rather than the 0.28 that you used in front-end ratio. Taking the same example, if your yearly income is $70,000 you will get a figure of $2,100 when you multiply $5,833 (70k/12) by 0.36. After this, you should deduct all the monthly expenses and debts to come up with a figure for the maximum monthly payment for a mortgage that you can afford under back-end ratio. Assuming you have $500 worth of monthly debt obligations, you will get a total amount of $1,600.
Set Your Budget
As mentioned earlier, the lender will take into consideration the lower amount out of the front-end and back-end ratios to determine your affordability. In the example given earlier, the $1,600 amount that comes out after the calculation of the back-end ratio is lower than $1,633 for front-end ratio. This means your mortgage monthly payment will be limited to $1,600. If a property is a part of homeowner's association (HOA), it will cost you more, and you should take this expense into account as well. Also, use the estimated property tax and home insurance costs that you determined earlier and put these figures into a mortgage income calculator to get a free online estimate. Once you have all this information, you should be able to set your budget.
Understanding the Difference between Qualifying and Affording
All of these guidelines are extremely helpful in determining an estimate for the maximum monthly mortgage payment that you can afford. However, since these are all estimates, you should keep room for any variation that occurs even after all the steps are followed. Remember that you can never get a single exact figure for the maximum mortgage payment and therefore should always be prepared if you have to pay slightly less than what you expected.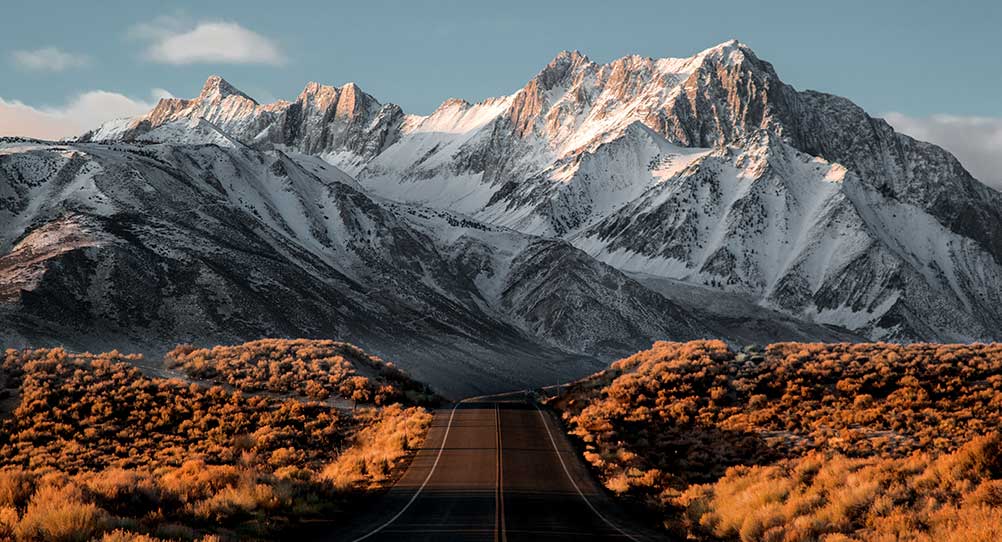 Factors that Lenders Consider
Lenders use different factors to calculate your purchasing power. These include:
Income
The lender will consider your total income to determine your affordability. The income of an individual comprises:
The basic income
Income generated from Pension and Investments
Support received from an ex-spouse
Child Support received from an ex-spouse
Bonuses, Overtime Payments
Income generated from freelance work or another job
To provide evidence for your income, you should be ready to share your
Bank Statements
Proof of Income Tax Payment
Details about Business Accounts
Expenses
The expenses considered while determining your affordability vary from one lender to the other. However, below are the most common expenses:
Credit Card Payments
Pet Insurance, Life Insurance, Travel Insurance, Building Insurance
Maintenance Payments
Utility Bills
Basic Living Costs
Expected Changes
Some of the lenders also pay attention to the changes expected to occur during the term of the loan. Lenders do this to make sure that you will be able to make regular payments and there will be no circumstances hurting your ability to pay. The lender will ensure that you will be able to make payments in the following situations:
Increase in Interest Rates
Loss of Employment
Sickness
Any other major life event (having a baby, making a career shift, taking a break)
Common Mistakes Made by Homeowners that Hurt their Affordability
Apart from making sure that you have the right estimate for your monthly affordability amount, it is also crucial that you do not make the usual mistakes that homeowners' make. These include:
Not Considering Added Expenses
It is common for homeowners to skip adding the basic expenses in their budget when determining their affordability. Just looking at the back-end ratio or front-end ratio will not help if you haven't deducted the expenses or other debts. This is because you will be liable to pay your other debts as well once you succeed in getting the mortgage along with its payment. To remain realistic, it is important to add the other expenses as well.
Starting an Interior Renovation Project
Some homeowners get carried away and start buying new furniture and other interior items to make their house as new as possible. However, it is more beneficial to save this trip to the store for later and focus on the ability to make regular mortgage payments instead.
Making Costly Changes
Similarly, some homeowners start making costly changes to the inside or outside of the house, they just bought as soon as they move in. If you do not like the flooring of the house or the patio, you can save up money for these projects and carry them out later. This is because your priority should be to make mortgage payments.
Compromising on the Down Payment
While it may seem tempting to cut down the down payment, it is not a wise idea to do so. If you pay a significant amount in down payment, you can have your monthly mortgage payment reduced. This can give you the chance of saving money for other expenses.
Skipping the Inspection
Just as it is important to take into consideration your future expenses, it is also important that you get a thorough inspection done before making an offer for the house. You do not want to go through a detailed process of determining your affordability and making an offer for a home that makes you incur extra maintenance costs.
Before you make an offer for a house, you need to make sure that you conduct ample research and make the right decision. Buying a home is an exciting time, but it is important that you remain as realistic as possible throughout the process.
Can You Answer the Question "How Much House Can I Afford?"
Hopefully you can get a ball park estimate of how much house you can afford and start shopping for the home of your dreams. By using this calculator and understanding how the lenders will use your monthly income and debts to determine your home affordability.
When you have this ballpark number then consult with a mortgage broker and get pre-qualified. This is important so that you are ready to make an offer when you find a home you want to make an offer on. Having the pre-qualification letter from a lender will make your offer more appealing.