Looking For VA Loans in Texas?
Veterans and active-duty service members in the United States enjoy a distinct advantage when it comes to homeownership because of the availability of VA loans in Texas. Loans for the purchase or refinancing of a house that is insured by the Department of Veterans Affairs (VA) for qualified veterans, military members, and their surviving spouses. Veterans who have served their nation are better able to purchase a house because of the numerous advantages and perks that these loans offer.
Texas stands out among the other states in the U.S. as a prominent center for veterans and military people. Texas has a significant military presence and a thriving veteran population, therefore there is a great need for housing options that are specifically designed to meet the requirements of veterans. In this situation, VA home loans are essential. They make homeownership more achievable for people who have served in the military by providing accessible financing alternatives and advantageous conditions.
Veterans and military members who want to settle in the Waco and Temple area must understand the ins and outs of VA home loans in that setting. We will examine the housing market in various regions, emphasize the benefits of using VA house loans, and offer insightful information on the local services and support that are offered to veterans.
Table of Contents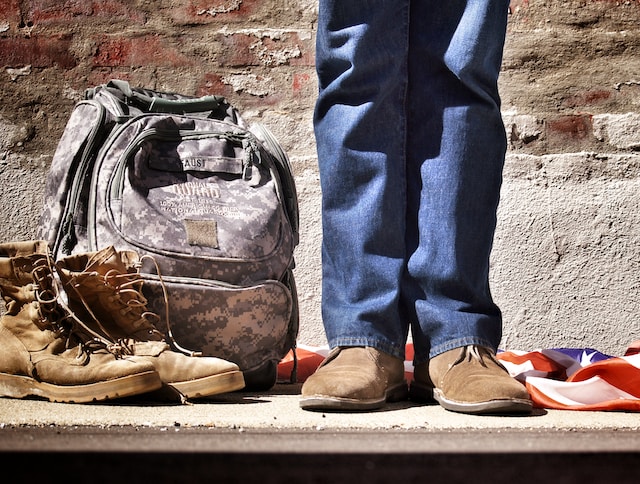 Overview of VA Home Loans In Texas
Veterans and active duty military personnel should not be without access to VA home loans, which provide them the chance to become homeowners and find stable housing. We shall examine the qualifications, advantages, and functions of the Department of Veterans Affairs (VA) regarding VA home loans in this section.
Eligibility requirements for VA home loans
Veterans and active duty military personnel must fulfill the requirements set out by the VA to qualify for a VA home loan. The following criteria are necessary to qualify:
Military Service: Veterans who have completed a minimum of 90 consecutive days of active duty service during a conflict or 181 days during peacetime may be eligible. Members of the National Guard and Reserve who have served for at least six years may also be eligible.
Discharge Status: Generally speaking, an honorable discharge or another qualifying discharge status is needed. However, there could be some exclusions, for veterans with impairments brought on by their service.
A Certificate of Eligibility (COE): This is issued by the VA, and attests to the applicant's qualification for a VA mortgage. It can be received by mail, through an authorized lender, or the VA's eBenefits portal. The VA does not specify a minimum credit score requirement, but lenders may have their credit requirements. Typically, to prove your capacity to repay the loan, you'll need to have a respectable credit history and a steady source of income.
Property Eligibility: The funded property must be safe, livable, and valuable according to VA standards. Additionally, the borrower must plan to use it as their principal dwelling.
Benefits of VA home loans for Servicemen and Veterans
Veterans and active duty military personnel find VA home loans to be a desirable alternative because of the following features:
No Down Payment: Buying a house with little to no down payment is one of the most noteworthy benefits of VA home loans. By doing so, a big barrier to homeownership is removed, and borrowers may save their money for other uses.
Competitive Interest Rates: When compared to conventional loans, VA loans often provide competitive interest rates. Throughout the loan, this may save a lot of money.
Flexible Qualification Standards: When compared to conventional loans, VA loans have more lax qualification standards. They take into consideration variables including residual income, which covers the borrower's monthly costs, and a greater debt-to-income ratio cutoff point.
Contrary to conventional loans, VA loans do not demand that borrowers pay for private mortgage insurance (PMI). This lowers the entire cost of owning even further.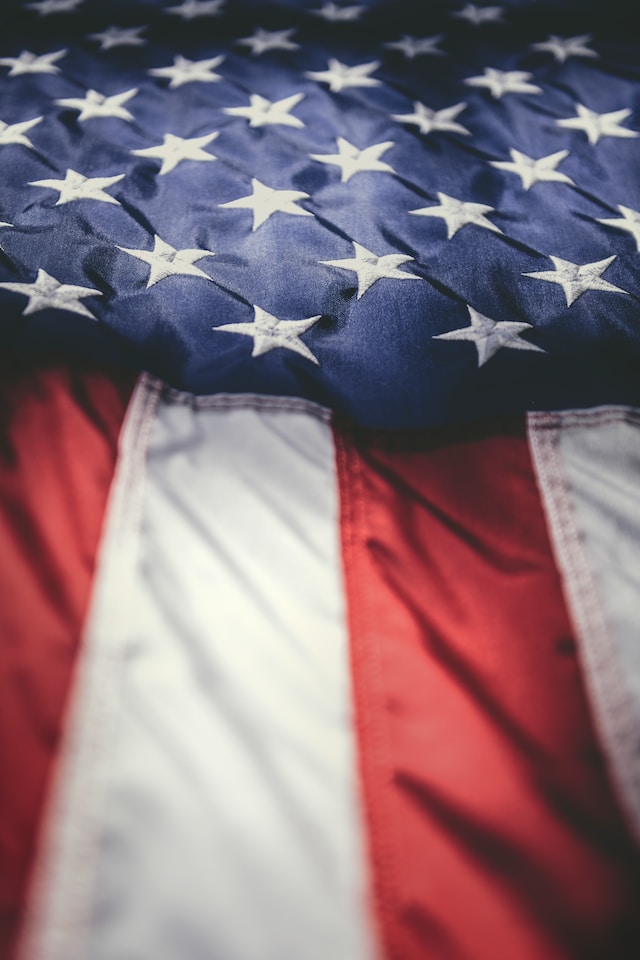 Role of the Department of Veterans Affairs (VA) in VA home loans
The Department of Veterans Affairs (VA) plays a crucial role in facilitating VA home loans. The VA does not directly lend money but guarantees a portion of the loan, protecting the lender in case of default. Key aspects of the VA's role include:
Setting Loan Guidelines: The VA establishes the eligibility requirements, loan limits, and guidelines for VA home loans. These guidelines ensure consistency and help protect both borrowers and lenders.
Issuing Certificate of Eligibility (COE): The VA issues the COE, which verifies the borrower's eligibility for a VA home loan. It determines the loan amount the veteran or service member may qualify for.
Providing Support and Resources: The VA offers assistance to borrowers by providing educational resources, loan counseling, and guidance throughout the loan process. They also oversee the VA Regional Loan Centers, which work with lenders to process VA home loan applications.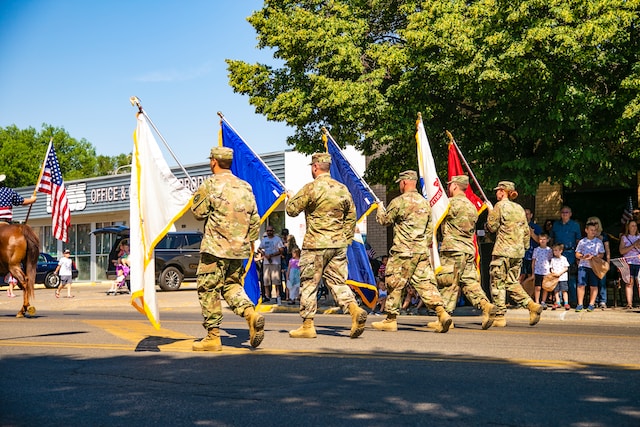 VA home loans hold significant importance in Texas, given the state's large veteran population and strong military presence. Here are some reasons why VA home loans are crucial in Texas:
Advantages of using VA home loans in Texas
Utilizing a VA home loan in Texas offers several advantages for veterans and service members:
No Down Payment: VA home loans allow eligible borrowers to purchase a home without a down payment, making homeownership more attainable and reducing the upfront costs associated with buying a home.
Lower Interest Rates: VA loans often feature lower interest rates compared to conventional loans, resulting in potential savings over the life of the loan. This can make a significant difference in monthly mortgage payments and overall affordability.
No Private Mortgage Insurance (PMI): VA loans do not require borrowers to pay for private mortgage insurance. This saves borrowers money and reduces their monthly mortgage payments.
Flexible Credit Requirements: VA loans tend to have more flexible credit requirements compared to conventional loans. This can be beneficial for veterans and service members who may have faced financial challenges during their service or have a limited credit history.
VA Loan Limits: Texas has higher VA loan limits compared to many other states, allowing borrowers to secure larger loan amounts without needing to resort to other financing options.
VA Loans in Waco and Temple Area
Nestled in the heart of Central Texas, the cities of Waco and Temple offer a charming blend of history, natural beauty, and a thriving community. Here's an introduction to these two cities:
Waco: Waco is well known for its extensive history, thriving culture, and welcoming neighborhood. The Dr. Pepper Museum, the well-known Magnolia Market at the Silos, and other attractions may be found there. Waco also has a robust educational sector, with schools like Baylor University adding to the city's energetic vibe.
Temple: Just a short drive from Waco, Temple is renowned for its robust healthcare sector and military presence. One of Texas's biggest hospital systems, the Baylor Scott & White Medical Center, is located there. Additionally, Temple has a close-knit community and provides a variety of leisure activities, such as the Temple Symphony Orchestra and the Railroad and Heritage Museum.
The Real estate market in Waco and Temple
Waco and Temple's real estate market provides homeowners with advantageous circumstances, making it a desirable location for veterans and active military personnel. The real estate market's salient characteristics are as follows:
Affordability: Compared to Texas's major cities, Waco and Temple have a comparatively low cost of living levels. The real estate market also benefits from this affordability, with a variety of housing alternatives offered at different price points.
Housing Options: There are many different types of housing available in both cities, including single-family homes, townhouses, and apartments. You may discover alternatives to fit your interests, whether you're searching for a modern, recently built house or a modern, characterful property.
Growing Market: The Waco and Temple real estate markets have seen consistent growth in recent years. This expansion is ascribed to elements including population increase, employment prospects, and the general attractiveness of the region.
Strong rental markets are available in Waco and Temple, which is helpful for anyone looking for investment homes or short-term housing options. If they are temporarily stationed elsewhere, veterans and service members may discover possibilities to rent out their houses.
VA home loans provide advantages in the Waco and Temple regions.
Veterans and military members looking to settle in the Waco and Temple area have several benefits from using a VA home loan:
Accessibility and Affordability: Veterans and active military personnel can buy a house in Waco or Temple with little to no down payment thanks to VA home financing. This lets veterans save their money for future needs while also making homeownership more accessible.
Favorable Interest Rates: VA loans frequently have favorable interest rates, which can save borrowers a lot of money on the loan. As a result, borrowers can benefit from better terms and possibly cheaper monthly mortgage payments.
No Private Mortgage Insurance (PMI): Borrowers do not need to pay for PMI with VA loans. This may lead to more savings and lower overall property ownership costs.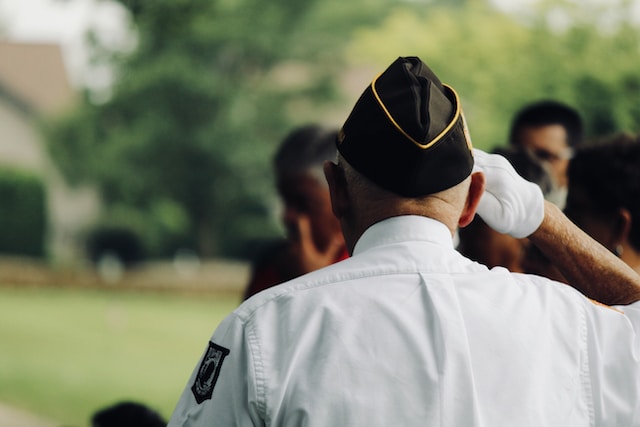 For veterans and military members wanting to buy a house in the Waco and Temple region, navigating the VA home loan procedure is essential. The main processes for getting a VA home loan are summarized in this section.
A. Being prequalified for a VA mortgage
Compile Documentation: Begin by compiling the required paperwork, such as your credit history, income tax return, and proof of your military service. Those papers will be necessary for the loan application procedure.
Obtain a COE: Certificate of Eligibility To confirm your eligibility for a VA home loan, ask the Department of Veterans Affairs for a COE. This can be done by filing a VA Form 26-1880 or online through the VA's eBenefits site.
Get Prequalified: Contact a VA-approved lender to get prequalified for a VA home loan. The lender will review your financial information and provide an estimate of the loan amount you may qualify for.
B. Finding a suitable property in Waco and Temple
Work with a Realtor: Hire a seasoned real estate agent with expertise in the Waco and Temple areas. They can guide you through the whole home search process and help you identify houses that fit your criteria.
Keep in mind that there are certain property restrictions for VA loans. Make sure the property you choose satisfies these criteria, including those for safety, habitability, and valuation standards.
VA assessment: The VA will conduct an assessment once you've identified a property to ascertain its worth and make sure it satisfies the VA's minimum property standards the lender has organized for the evaluation.
C. Applying for a VA home loan
Fill out the loan application form: Work with the lender of your choice to finish the VA loan application. Give all required supporting evidence, such as bank statements, employment history, and proof of income.
The lender will examine your application, supporting documents, and credit history during the underwriting process. To decide if the loan may be accepted, they will evaluate your eligibility and the worth of the property.
The lender submits the loan application to the VA for a loan guarantee, which protects the lender in the event of a default. From a few days to a few weeks, this procedure may take.
D. Loan approval and closing process
Loan Approval: The lender issues a Loan Estimate and Closing Disclosure explaining the loan conditions, closing fees, and any other requirements following the VA's approval of the loan package.
To make sure the property is in good shape and to find any potential problems that could need to be resolved before closing, it is advised to organize a home inspection.
Closing: The last stage is the loan closing when you will sign the required papers and finish the transaction. The title company or lawyer's office is the customary location for the closing.
E. Post-closing responsibilities and benefits
Loan Repayment: Following the closing, you will start sending your lender monthly mortgage installments. Make sure to pay your bills on time if you want to keep a positive credit history.
VA Loan Servicing: It's possible that a different organization than the one you first engaged with may handle your loan's servicing. Keep in touch with the loan servicer if you have any queries or worries about your loan.
Additional Benefits: VA home loans come with extra perks including the opportunity to refinance through the Interest Rate Reduction Refinance Loan (IRRRL) program run by the VA and access to programs run by the VA that provide financial aid for alterations or adaptations to homes.
Veterans and active duty service members in the Waco and Temple region can securely pursue their dream of homeownership by adhering to these measures and comprehending the VA home loan procedure. The procedure will go more smoothly if you work with real estate experts who are knowledgeable about VA loans and lenders who have been approved by the VA.
Local VA resources and Support
Veterans and military members can make use of several regional services and support networks in the Waco and Temple area to help them on their path to homeownership. The important VA resources, aid programs, and professionals in the region are highlighted in this section.
Local VA facilities in Waco and Temple
Regional Office of the Department of Veterans Affairs: The Department of Veterans Affairs maintains a Regional Office in Waco that acts as a focal point for benefits and services for veterans. This office assists with VA loan applications, eligibility certificates, and other VA-related questions.
Veterans Affairs Medical Centers: Veterans Affairs Medical Centers are located in Waco and Temple and provide complete healthcare services to veterans. These facilities could provide more resources and suggestions for help with housing.
Veterans' and service members' resources and assistance programs
Veterans Housing Assistance Program (VHAP) is one of several programs offered to veterans by the Texas Veterans Land Board (VLB). To qualified veterans, VHAP offers low-interest loans for land, homes, and home improvements.
Housing services offered by the city and county: Veterans and active military personnel frequently receive housing assistance from their local city and county governments. These initiatives can provide inexpensive housing alternatives, information for homebuyers, or help with down payments.
Military Housing Assistance Fund (MHAF): MHAF is a nonprofit company that offers grants and support to service members and veterans to aid with closing expenses, down payments, and home upgrades.
Veterans Service Organizations (VSOs): In the Waco and Temple regions, there are local chapters of VSOs such as the Veterans of Foreign Wars (VFW) and the American Legion. These groups provide a range of help services, such as advocacy, financial counseling, and housing aid.
Waco and Temple-area VA loan specialists
Local lenders who have received VA approval include many banks and mortgage firms in the Waco and Temple areas. Veterans and active duty service members can get help from loan professionals at these lenders who are knowledgeable about the VA loan application and approval procedures.
Real estate agents with VA expertise may be quite helpful. Working with a real estate agent with VA experience can be very advantageous. These brokers can assist veterans and military members in finding suitable properties that comply with VA standards since they are knowledgeable about the requirements for VA loans.
Veteran Service Officers (VSOs) are people designated by local governments to help veterans and their families access services and benefits. Veterans service organizations (VSOs) may advise on VA home loans, put veterans in touch with the right resources, and provide individualized support throughout the house-buying process.
Utilizing the local VA resources and assistance available is essential when starting the process of obtaining a VA home loan in the Waco and Temple region. Homeownership will be easy and successful if you speak with VA loan experts, look into assistance programs, and get in touch with the Department of Veterans Affairs Regional Office. Additionally, engaging in veterans' groups and establishing connections with VSOs may offer important support and a feeling of community both before and after the home-buying process.
Conclusion
In Texas, VA home loans are very significant since they provide qualified veterans and service members with excellent loan conditions, such as low or no down payment necessities, competitive interest rates, and decreased closing expenses. These loans are an effective instrument for helping people who have served their nation to realize their dream of property ownership.
VA home loan borrowers have special benefits in the Waco and Temple areas. This area offers exciting chances for homeownership thanks to a thriving real estate market, various communities, and several resources designed specifically for veterans. Veterans and military members can locate residences that suit their requirements and preferences by investigating the local real estate market circumstances and working with qualified real estate brokers.
Beacon Lending can help be your guide in Texas regardless of even for veterans without an ideal credit score. Contact us to be your Texas Mortgage Broker.
Beacon Lending – Texas Mortgage Broker
About the Author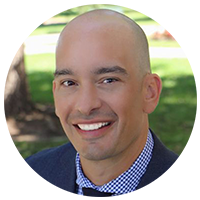 Brian Quigley
NMLS# #244003
Brian Quigley has been in the Denver mortgage industry since 2003. Customer satisfaction has been his top priority while guiding clients through the home loan qualification process. He is proficient in all types of mortgage financing including FHA/VA, Conventional, USDA, Jumbo, Portfolio, 1031 Exchanges, Reverse Mortgages, Refinancing, Construction loans, and FHA 203K loans.
View Full Profile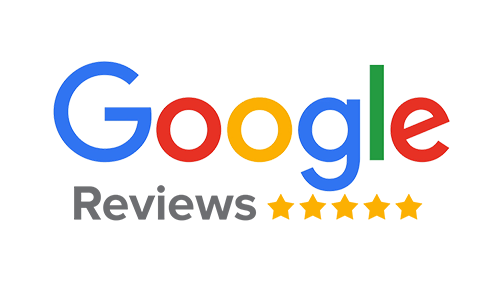 Adam Armstrong
Getting the lowest rate was the most important thing to me. I shopped 5 other lenders/brokers for my refinance. Brian was able to beat the other lenders by a significant margin....
Brent Galas
Brian, was very easy to work with for my refinance even thru this Covid time. All documents were easy to upload electronically and his processor was detailed for what was needed...
Jerred Lane
Brian has raised the bar to a whole new level. With time being precious, there are not many who have a lot of time to spare; he kept everything on point and on track.
NEED HELP NOW CLOSING YOUR HOME LOAN?
Mortgage Industry News and Information