Veterans Affairs loans, often known as VA loans, are effective financial instruments created to assist qualified veterans and active-duty military members in realizing their ambition of becoming homeowners. These loans, which are supported by the U.S. Department of Veterans Affairs, provide several advantages over conventional mortgages. We'll walk you through every step of applying for a VA loan in this thorough guide, giving you the knowledge you need to make one of the biggest financial choices of your life.
The advantages of VA loans are obvious, but there are some essential procedures to take before becoming a homeowner. It is essential to comprehend the application procedure if you want to effectively obtain a VA loan. By navigating this procedure with assurance, you increase your chances of being approved and make decisions that are in line with your financial objectives.
We will outline each stage of the application process in the sections that follow, from assessing your eligibility and obtaining the required paperwork to locating the best VA-approved lender and handling the related fees.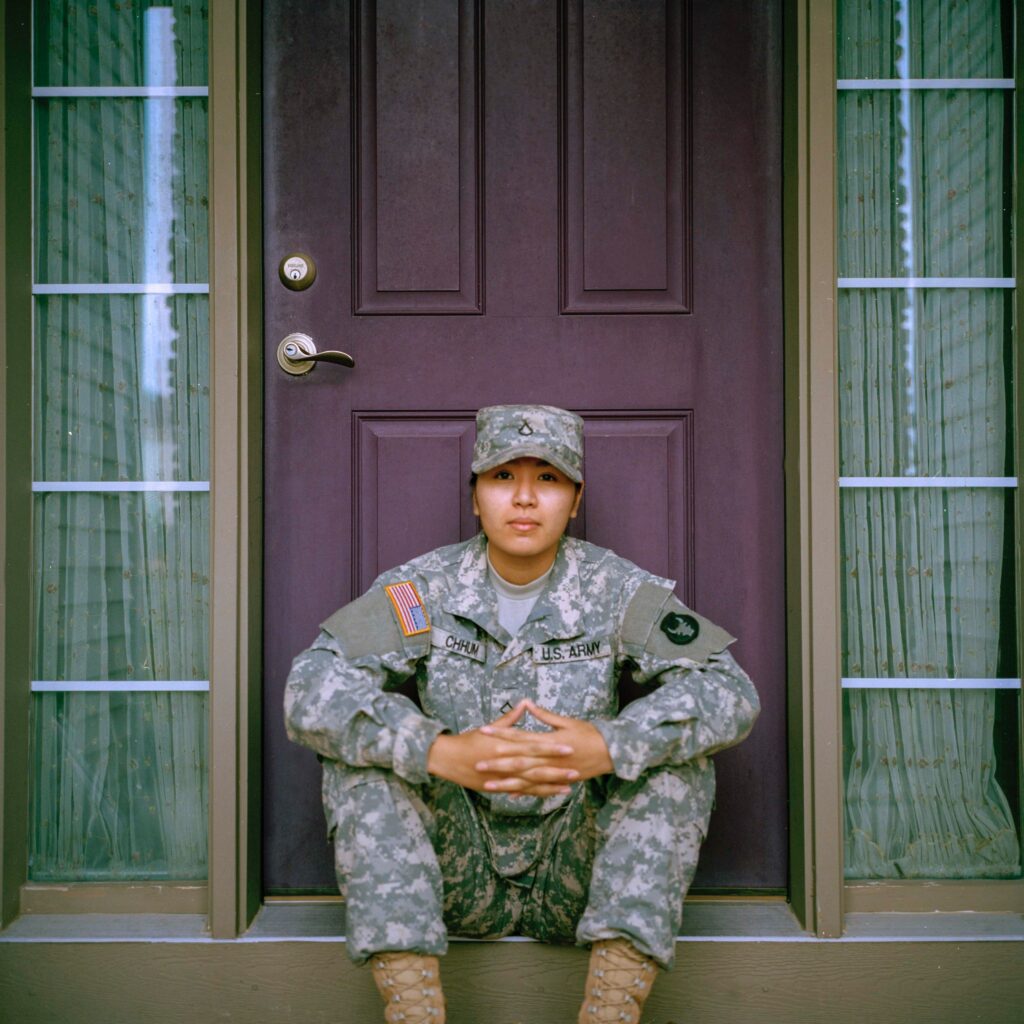 Eligibility for VA Loans
Knowing who is eligible for a VA loan is the first and most important step if you're thinking about applying for one. This special and advantageous home financing option. Veterans' Affairs (VA) loans are created to give those who have served in the military or are currently serving a means to become homeowners. The eligibility requirements, service requirements, and exclusions are broken down as follows:
Who Qualifies for VA Loans?
Veterans: VA loans are often available to veterans who served honorably in any branch of the U.S. military and obtained their discharge. The precise benefits to which you are eligible may vary depending on your period of service.
Active-duty military personnel: VA loans are available to anyone who is currently serving in the military. A statement of service signed by the adjutant, personnel office, or commander of your unit can be used to prove your eligibility.
National Guard and Reserve Members: After completing six years of service and satisfying additional requirements, reservists and National Guard troops are qualified for VA loans. Those summoned to active duty may be eligible to start serving earlier.
Surviving Partners: VA loans may also be available to the surviving spouses of veterans who passed away while serving or as a consequence of a disability related to their service. The VA Survivors' and Dependents' Educational Assistance program is the name of this benefit.
Particular Service Conditions and Eligibility Requirements
Even though VA loans are a great advantage, veterans and active-duty military members must fulfill specific service requirements and eligibility conditions:
Duration of Service: Your eligibility may be impacted by the length of your service, particularly if it occurred during a conflict or peacetime. Veterans who served during war often require fewer years of service than veterans who fought during peacetime.
Discharge status: Veterans must have gotten an honorable discharge to be eligible. A general norm is an honorable discharge, however, there may be exceptions in instances of hardship or other exceptional circumstances.
The minimum credit score: Although VA loans are renowned for their flexibility, it's crucial to have a respectable credit score. The minimum credit score that lenders normally need varies depending on the lender.
Relative Income and Debt to Income: Lenders determine if you can pay the mortgage by looking at your income and debt-to-income ratio. Although there isn't a set salary criterion, it should be enough to pay your debts in addition to your housing bills.
Exceptions and Special Cases
VA loans are intended to be inclusive, and exceptional conditions and exclusions are taken into account to meet certain circumstances:
National Guard and Reserve Activation: If you are a member of the National Guard or Reserves who is called to active service, your eligibility may begin earlier than the usual six-year period.
Purple Heart Award Winners: Veterans who have been awarded the Purple Heart are frequently free from paying the financing fee, which is a charge for VA loans.
Disability compensation: Veterans may qualify for extra advantages, such as a waiver of the funding fee and higher loan limits if they are receiving disability payments because of a service-connected disability.
Recurring Income: Your residual income—the money left over after paying for necessities—might occasionally be taken into account by lenders when calculating your eligibility.
Preparing for a VA Loan Application
Making the important financial choice to apply for a VA loan requires careful planning, which is essential for a quick and successful application. We'll guide you through the necessary preparations for your VA loan application in this section.
A. Compile the Required Documents
The necessary financial and personal documentation must be gathered before you begin the application procedure. The application procedure will go more quickly and show potential lenders that you are prepared if you have these documents available. The following is a list of the papers you'll require:
A COE, or Certificate of Eligibility: This record demonstrates your qualification for a VA loan. You can apply for it by mailing it in a paper application or getting it online through the VA's eBenefits portal.
Military Service Documents: This might be your DD Form 214 (Certificate of Release or Discharge from Active Duty) or NGB Form 22 (National Guard Report of Separation and Record of Military), depending on your military branch.
Financial Documents: LES (Leave and Earnings Statement) for the previous 30 days or recent pay stubs.

W-2 statements or the last two years' tax returns.
Two months' worth of bank statements to prove your assets.
Identifying Information: Give a copy of your picture ID from the government, such as a passport or driver's license.
Employment Verification: Your lender can ask for a Verification of Employment (VOE) form to verify your current employment status and income.
B. Check Credit Score
Your credit score is very important when applying for a mortgage. It is used by lenders to evaluate your creditworthiness and establish the interest rate you will pay. Generally speaking, cheaper loan rates and maybe smaller monthly payments follow a higher credit score.
Tips for enhancing credit:
Examine your credit report. Check your credit report for problems or discrepancies by requesting a free copy from each of the three main credit agencies (Equifax, Experian, and TransUnion).
Pay bills promptly: One of the most important things you can do to raise your credit score is to always make your payments on time.
Cut back on unpaid debt: Reduce your credit usage percentage by working to pay off credit card debt and other outstanding obligations.
Refrain from creating new credit accounts: During the mortgage application process, a credit inquiry might temporarily reduce your score.
C. Determine the loan amount and type
The many types of VA loans include: –
Purchase Loans: These are utilized to purchase a new house.
Cash-Out Refinance Loans: Permits you to access the equity in your house for cash.
An interest rate reduction refinance loan (IRRRL) simplifies refinancing to cut interest rates.
Take into account your VA entitlement and the VA loan restrictions in your region to establish the maximum loan amount you are qualified for. Without making a down payment, you are normally entitled to 25% of the loan amount up to the conforming loan maximum.
Finding a VA-Approved Lender
Finding the appropriate lender to help you navigate the procedure is one of the most important stages when you're prepared to apply for a VA loan. Lenders who have received VA approval are essential to make sure your path to homeownership is straightforward. We'll discuss the significance of VA-approved lenders in this part, provide advice on picking a trustworthy one, and emphasize the advantages of selecting a lender with expertise in VA loans.
The Role of VA-Approved Lenders
Financial institutions that have been given the go-ahead to provide VA loans by the Department of Veterans Affairs (VA) are known as VA-approved lenders. Throughout the loan application process, they will be your main point of contact.
Recognize the VA Loan Requirements: VA-approved lenders are knowledgeable about the criteria for VA loans and may offer you professional advice on negotiating the particular requirements and advantages connected with these loans.
Processing and Approval: Your VA loan application is processed and approved by these lenders. They go through your financial records, assess your eligibility, and make sure your loan conforms with VA requirements.
Tips on Researching and Selecting a Reputable Lender
1. Verify the VA's approval: Make sure the potential lender has VA approval. You may confirm this by going to the VA's website or by directly requesting the lender's VA approval status.
2. Ask for recommendations: Obtain referrals from friends, family members, or coworkers who have used VA loans. Personal recommendations might offer insightful information.
3. Review and Rating Information: Look up the ratings and reviews of local lenders online. You may evaluate a lender's reputation through websites like the Better Business Bureau (BBB) and consumer review platforms.
4. Interview several lenders: Don't choose the first lender you encounter. To evaluate their VA loan options, pricing, and level of experience, speak with several lenders.
5. Ask About Experience: Find out whether the lender has any knowledge of VA loans. A lender who has a history of closing VA loans effectively is more likely to handle any possible issues with efficiency.
6. Communication and responsiveness: During your early discussions, pay attention to the lender's responsiveness and communication skills. Throughout the loan application procedure, effective communication is essential.
Benefits of Working with a Lender Experienced in VA Loans
1. Understanding of VA Regulations: The nuances of VA regulations are well known to lenders with expertise in VA loans. They may help you satisfy certain needs and make sure your application complies.
2. Simplified Procedure: An application for a loan is frequently processed more quickly and smoothly when working with an experienced VA lender. They are familiar with the VA's processes and practices, which helps avoid delays.
3. Increasing Benefits: These lenders may assist you in taking advantage of all the advantages that VA loans have to offer, including low or no down payments, competitive interest rates, and the absence of private mortgage insurance (PMI).
4. Solution-seekers: Experienced VA lenders are skilled problem solvers if any problems develop throughout the application procedure. They can come up with answers and keep your application moving forward.
The VA Loan Application Process
Applying for a VA loan entails some organized processes, each of which advances you toward your goal of homeownership in a particular way. We'll guide you through each step of the VA loan application process in this part, from the preliminary pre-qualification through the thrilling closing and financing stage.
Application Walkthrough in Steps
1. Pre-qualification: It is advisable to go through pre-qualification before beginning the VA loan application. Based on your financial condition, this stage estimates the loan amount you could be qualified for. Pre-qualification may typically be completed quickly online or with your lender's assistance.
2. Fill out Form 26-1880, the VA loan application: When you're prepared to go forward, you must complete Form 26-1880, the VA loan application. Important data regarding your background, employment experience, and financial condition are gathered on this form.
3. Obtain a COE (Certificate of Eligibility): You need a Certificate of Eligibility (COE) to demonstrate your eligibility for a VA loan. Your military service is verified by this certificate, which is normally supplied by the VA. You can use the relevant form to apply for the COE through mail, your lender, or online.
4. Assemble the appropriate financial and personal documentation: This is as described earlier. The application procedure will go faster if these documents are prepared.
After completing the VA loan application and receiving your COE, it's time to send your application package to your preferred VA-approved lender. The lender's involvement in the transaction officially starts at this point.
Approval and Underwriting
1. Lender's involvement in the approval process: Once the lender receives your application, they will examine your supporting documents and determine if you qualify for a VA loan. This entails confirming your credit history, job history, source of income, and level of financial security. The lender's responsibility is to see that your application complies with VA requirements and to assist you in being approved.
2. Underwriting procedure and any potential difficulties: The underwriting stage of the approval process is crucial because it allows the lender to assess the risk of your loan. They'll evaluate things like your creditworthiness and loan repayment capacity. Issues with your credit or inconsistencies in your documents might be obstacles. If a problem arises during the loan term, your lender will collaborate with you to fix it.
Closing and Funding
1. Closure procedure: The process of applying for a VA loan ends with the closing. You will examine and sign any required papers, such as the promissory note and deed of trust, during the closing. This process usually happens in an attorney's or title company's office. It's crucial to thoroughly go over each document and, if necessary, ask questions.
2. How the VA loan is funded: The lender will release the money for your VA loan after the closing. You get legal property ownership as soon as the money is given to the seller and all closing charges have been paid. Your VA loan has been financed successfully, and you can now start taking advantage of homeownership's advantages.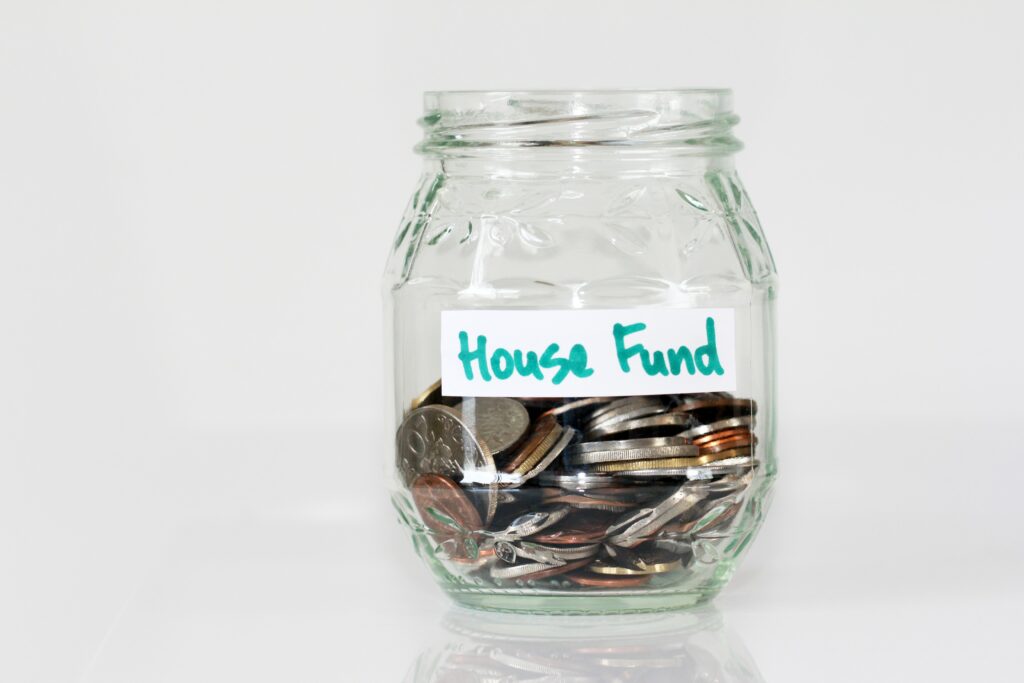 VA Loan Fees and Costs
Understanding the charges involved in the VA loan application process is crucial. You may make wise selections and even save money if you are aware of these costs. In this part, we'll outline typical fees, describe how they're calculated, and offer advice for haggling and comprehending the charges.
Common Fees Associated with VA Loans
The following are some common costs you could incur while requesting a VA loan:
Funding Charge: The VA receives the funding fee as a one-time payment. It aids in reducing the loan program's expense. Your down payment, service record, and whether it's your first or subsequent VA loan are just a few examples of the variables that might affect the amount.
Appraisal Cost: The worth of the property you want to buy has to be determined by a professional evaluation. The intricacy and location of the evaluation will affect the cost of the appraisal.
Closing expenses: Closing expenses include a variety of fees connected with finalizing your loan. These can include the cost of recording, title searches, and other services.
Home inspection costs: It's frequently a good idea to get a house inspection even when it's not required. Depending on the size and condition of the property, the price varies.
The Process Used to Calculate These Fees
You may judge these fees' reasonableness and engage in negotiation when you can by understanding how they are calculated:
Funding Charge: Based on elements such as your down payment and service history, the VA determines the financing fee percentages. Veterans who are handicapped may not be required to pay this charge, it's crucial to know.
Appraisal Cost: The appraiser's fees, the location of the property, and the complexity of the evaluation all affect how much it will cost.
Closing expenses: Closing expenses might differ significantly depending on your region, your lender, and the particular services needed. Within three business days of receiving your loan application, lenders are expected to deliver a Loan Estimate (LE) containing this information.
Origination Charge: Since origination costs are negotiable amongst lenders, it is essential to shop around and compare offers.
Home inspection costs: The size and condition of the property, the inspector's fees, and other factors affect the price of a home inspection.
Advice for Bargaining Fees and Comprehending Costs
The following advice will assist you in negotiating the fees connected with your VA loan:
Comparison of lenders: Compare prices and request loan estimates from various lenders. You may do this to compare costs and interest rates to discover the most ideal deals
When possible, negotiate: The origination charge is one fee that could be negotiated. Never be afraid to ask your lender if there are any costs that they can eliminate or minimize.
Understand the Loan Estimate: Review the Loan Estimate that your lender has supplied with care. It lays out all of the anticipated closing costs, enabling you to see any inconsistencies or unforeseen charges.
Ask questions: Ask your lender for clarification if you have any questions about any fees or charges. Making wise selections requires having a clear understanding of what you're purchasing.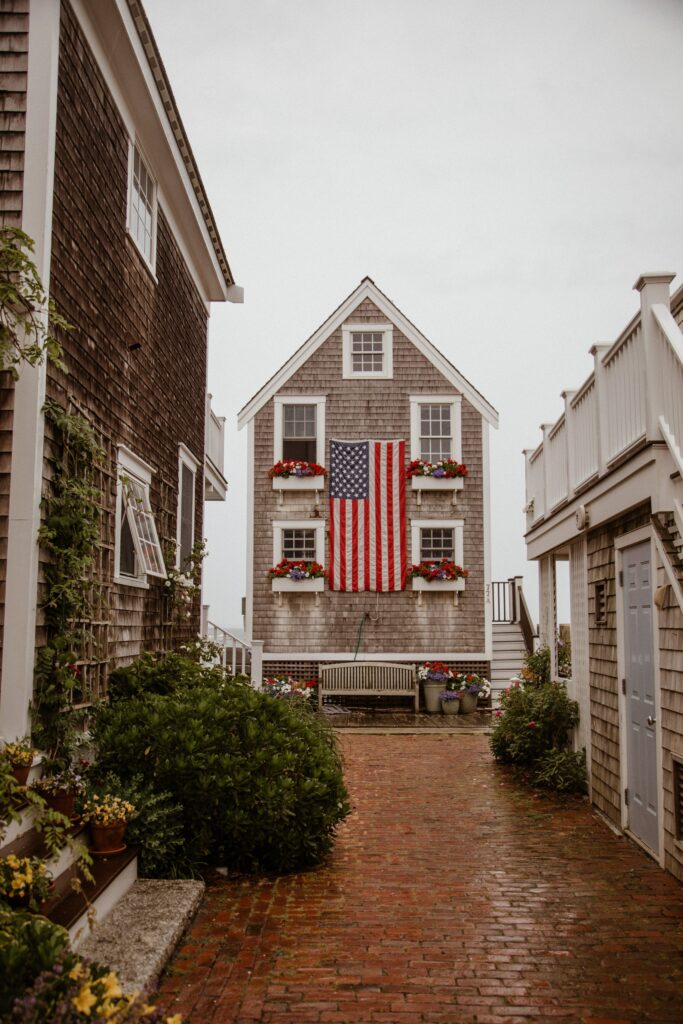 VA Loan Benefits and Protections
It's crucial to comprehend the significant benefits and safeguards that come with a VA loan before making a decision. We'll talk about the advantages of VA loans, the safeguards put in place for borrowers, and the flexibility they provide, including opportunities for refinancing, in this section.
Advantages of VA Loans
No Down Payment: The ability of qualified borrowers to buy a house without making a down payment is one of the VA loans' key benefits. This makes homeownership more accessible to people who would find it difficult to build up a sizable down payment.
Competitive Interest Rates: VA loans frequently have interest rates that are competitive and either equal to or lower than those of conventional loans. As a consequence, monthly mortgage payments may be reduced, and overall loan savings may be substantial.
Absence of private mortgage insurance: VA loans are exempt from the requirement for private mortgage insurance (PMI), unlike many conventional mortgages. This can help borrowers save a lot of money.
Flexible credit standards: Although it's crucial to keep your credit in excellent standing, VA loans are renowned for their willingness to work with applicants who have less-than-ideal credit histories. For many veterans, homeownership is now more feasible.
Simplified Refinancing: With the help of the Interest Rate Reduction Refinance Loan (IRRRL) program, VA loans provide the option of expedited refinancing. With little paperwork and no appraisal need, this enables customers to refinance their existing VA loan to a cheaper interest rate.
Borrowers' Protections in Place
Loan Capacity: In comparison to conventional mortgages, VA loans often offer more flexible lending restrictions. These restrictions, which might differ by area, are designed to account for higher-priced housing markets.
Avoiding Foreclosure: The VA offers counseling services to help veterans and military members manage financial difficulties and prevent foreclosure. For debtors in need of protection, this help is essential.
Assumption of Veterans Affairs Loans: VA loans may occasionally be taken over by another qualifying veteran or serving military member. This provision, which enables the new buyer to assume the old VA debt, might be useful when selling a house.
VA Loan Flexibility in Terms of Refinancing
Loan With Interest Rate Reduction (IRRRL): The VA streamline refinance program, commonly known as the IRRRL program, enables borrowers with current VA loans to refinance at a lower interest rate with a minimum amount of paperwork. It's a simple method to benefit from decreased interest rates.
Cash-Out Refinancing: Additionally, VA loans give borrowers the option of cash-out refinancing, which enables them to use the equity in their homes for a variety of things, including debt consolidation or home upgrades.
Consolidation of Debt: Credit card bills and other high-interest debt can be consolidated with VA loans into a single, more affordable mortgage payment. This can reduce interest costs and make managing money easier for borrowers.
Conclusion
This article has offered a thorough explanation of VA loans, emphasizing their main advantages, the detailed application procedure, and the critical assistance offered to veterans and active duty military members. We've found that VA loans have special benefits that make them a great option for qualified borrowers, including no down payment, reasonable interest rates, and no private mortgage insurance (PMI).
We fervently urge everyone who has served or is now serving in the armed forces of our nation to think about the advantages of a VA loan. It's a worthy chance for you to become a homeowner and safeguard your financial future.
Additionally, keep in mind that there is committed assistance available at every step of the way, from the Department of Veterans Affairs (VA) issuing Certificates of Eligibility (COEs) to VA-approved lenders assisting you with the procedure. There are services available to protect your homeownership in times of financial trouble or foreclosure danger.
You have the support of a country that is appreciative of your service as you choose this route toward homeownership. Take the first step toward becoming a proud homeowner with a VA loan, consider your options, and set out on your road. It's a wonderful chance that might provide your life—and the lives of the people you love—stability and security.
About the Author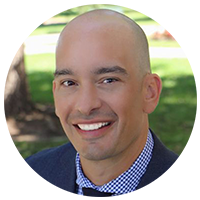 Brian Quigley
NMLS# #244003
Brian Quigley has been in the Denver mortgage industry since 2003. Customer satisfaction has been his top priority while guiding clients through the home loan qualification process. He is proficient in all types of mortgage financing including FHA/VA, Conventional, USDA, Jumbo, Portfolio, 1031 Exchanges, Reverse Mortgages, Refinancing, Construction loans, and FHA 203K loans.
View Full Profile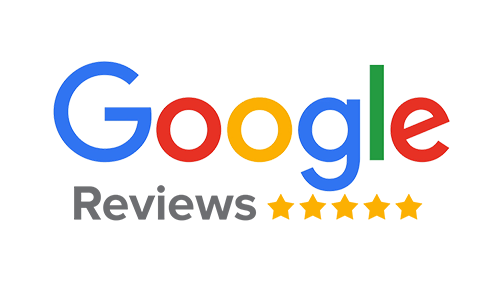 Adam Armstrong
Getting the lowest rate was the most important thing to me. I shopped 5 other lenders/brokers for my refinance. Brian was able to beat the other lenders by a significant margin....
Brent Galas
Brian, was very easy to work with for my refinance even thru this Covid time. All documents were easy to upload electronically and his processor was detailed for what was needed...
Jerred Lane
Brian has raised the bar to a whole new level. With time being precious, there are not many who have a lot of time to spare; he kept everything on point and on track.
NEED HELP NOW CLOSING YOUR HOME LOAN?
Mortgage Industry News and Information