Mortgage After Bankruptcy In 2022
Mortgage after bankruptcy is possible in 2022. We specialize in helping people get home loans during tough times and situations.
Beacon Lending Can Successfully Guide You Through the Home Loan Process
Can you get a mortgage after bankruptcy?
Yes, you can get a mortgage after bankruptcy. Here are a few circumstances depending on your situation:
At the two-year discharge date of your CH 7 bankruptcy under FHA guidelines, and within 2 years for a VA loan under certain, extenuating circumstances.
For a CH 13 discharge, which is basically a reorganization of debt, we can get you financed after 11 payments of your new payment plan, and with trustee approval.
If you are putting a large enough down payment, you can get a private money loan, aka hard money loan.
If the bankruptcy was not your fault then you could get qualified within 12 months if you demonstrate financial responsibility.
The bottom-line: Life can sometimes be challenging, and we have to take the necessary steps to be able to get rid of all the debt, and be able to start over fresh.
In today's new economy, many of us have emerged from a financial crisis due to many different reasons. The Housing Crisis of 2008, starting a business only to have it ultimately fail, a medical illness of a spouse or loved one, etc… Despite what you may have heard loans after bankruptcy are possible.
Let's have a look at the types of mortgages and the requirements for securing one of these loans after bankruptcy.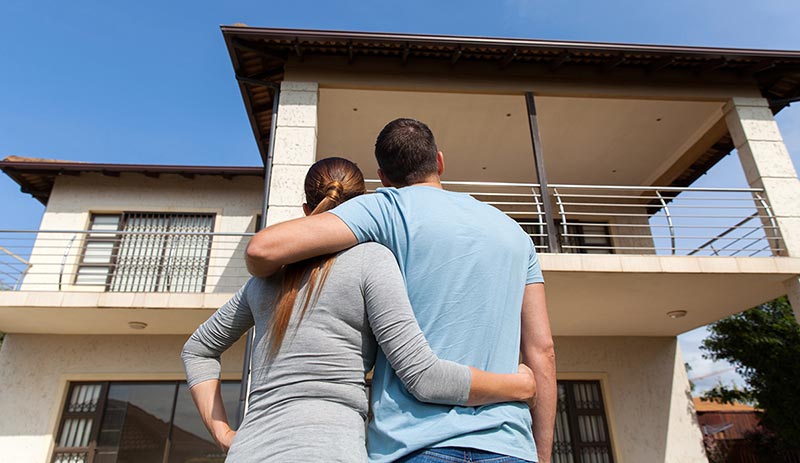 Mortgage After Bankruptcy | The Difference between Chapter 7 and Chapter 13 Bankruptcy
The requirements for getting a mortgage after bankruptcy are different depending on the type.
Chapter 7
Individuals, partnerships, and corporations can seek relief under chapter 7. This will discharge most of the debts to give the individual or company a fresh start. Keep in mind some types of debts are NOT discharged. Examples include taxes, student loans, and child support. Under this type of bankruptcy the non-exempt assets are liquidated by the trustee in order to help pay back the creditors. There is no repayment plan to the creditors created under this type of filing.
Typically it will take 4-6 months to get your debts discharged. This is important because when you apply for a loan the waiting period usually begins with the discharge date, not the filing date.
Chapter 13
This type of filing is considered a reorganization of debt and allows the individual or company to set up payment plays with the creditors to catch up on late or missed payments. The payment plans are usually based on a 3 – 5 year plan. Under this filing debtors can prove their financial responsibility by making on-time payments to the creditors. This can help them qualify for a mortgage in less time with most mortgage programs. Typically if they can make on-time payments for 12 consecutive months, plus meet other requirements, then they have a chance to get approved for a mortgage.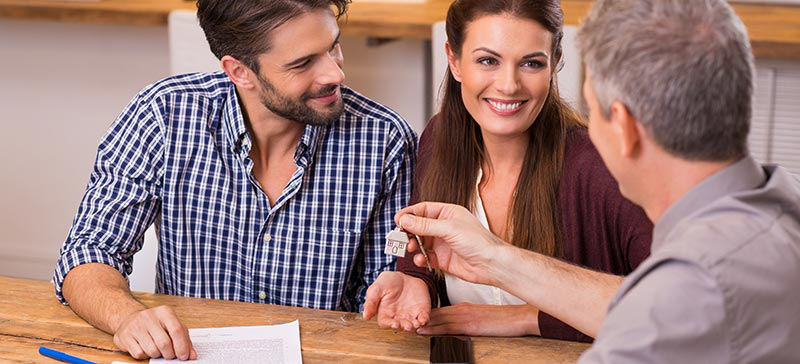 Mortgage After Bankruptcy | VA Loans After Bankruptcy
Following a chapter 7 bankruptcy the a borrower much maintain a clean slate and make on time payments on all of their bills in order to be considered for a VA home loan. They will also need to get their credit score up to a minimum of 530. Two years is also the minimum waiting period, unless of course you can show that the bankruptcy was due to "Extenuating Circumstances".
Getting qualified for a VA loan after chapter 13 bankruptcy is similar to other loan types. You must demonstrate you can make on-time payments to your creditors for 12 consecutive months, maintain a credit score between 530 and 640, and prove that taking on new debt will not inhibit their ability to make on-time payments to the creditors.
Mortgage After Bankruptcy | FHA Mortgages After Chapter 7 Bankruptcy
Here are some basic guidelines for qualifying for a mortgage after chapter 7 bankruptcy:
2 year minimum waiting period from the time the bankruptcy was discharged
Establish financial responsibility by building up a savings account
Build up your credit
Demonstrate you can pay bills on time every month
More information on the requirements and guidelines can be found at www.FHA.gov
The one exception to waiting 2 years for an FHA loan is if you can prove that the bankruptcy was out of your control. Examples of this include natural disasters, medical issues, etc…
Mortgage After Bankruptcy | Conventional Loans after Bankruptcy
Typically after a chapter 7 bankruptcy you will need to wait 4 years to qualify for a conventional loan. In 2015 Fannie Mae reduced the waiting period from 4 years to 2 years. Freddie Mac still requires a longer time period. Because these are NOT insured by the federal government there is typically a longer waiting period for conventional loans when compared to FHA loans as noted above. Even after the chapter 13 filing it typically requires the applicant to demonstrate 2 years of on-time payments to their creditors.
Mortgage After Bankruptcy | Securing a USDA mortgage post-bankruptcy
A USDA mortgage has a little bit longer minimum waiting period if you have filed for a chapter 7 bankruptcy. They require at least three years. Again, "Exceptional Circumstances" might make it possible for you to qualify for a mortgage in as little as 12 months. These circumstances need to be proven to the court and that they were out of your control.
As for a chapter 13 bankruptcy, which is more of a re-organization of debt, you can demonstrate that you are able to make 12 consecutive months of on-time payments. In addition, you will have to prove to the court that taking on the new debt will not hinder your ability to continue making payments to the creditors.
Steps you can take
Monitor Your Credit
After bankruptcy you are allowed free credit monitoring for one year from each credit bureau. You should take advantage of this service and make sure that none of them are reporting your previous debts as unsettled or delinquent. Do not sign up for a service that requires any form of payment. These services will typically start charging you after 1 month.
Build up Your Credit Score
Surprisingly, you will get lots of offers from credit card companies after your bankruptcy. It is a good idea to sign up for a low limit credit card. Use the credit card and pay off the balances. If you don't pay off the balance be sure to keep the balance under 29% of your limit.
Lenders will want to see that you have open lines of credit and are responsible for paying the bills for at least 12 months. This includes things like cell phone bills, cable or internet providers, student loans, etc…
Set Up a Savings Account
When it is time to apply for a mortgage you will need to be prepared to put at least 3% down. In the approval process it will look good to see you have built up some savings. Making regular deposits will help you look more responsible. During the two years you will typically have to wait build up the savings account as much as possible. The larger the down payment you can make the better chance of getting approved and the better the interest rate.
Make on-time payments to creditors
If you have filed for chapter 13 bankruptcy then it is imperative you make on-time payments to your creditors. Failure to do so can result in a failure to secure a loan in the 12 month period. Be sure to make 12 consecutive on-time payments before applying for a mortgage.
Keep an eye on your debt to income ratio
This goes hand in hand with managing your credit score. You will want to minimize your debt to income ration as much as possible, especially post bankruptcy. Piling up the debt is not a good idea, however, you will also want to establish some good credit history. Try to make sure your debt payments each month do not exceed 35%.
For many of us, we think that life after bankruptcy will be this dismal existence where we cannot get credit for 7 years, let alone buy a car, or more importantly, a home for all your husband/wife, and children, if any. While you cannot secure a mortgage immediately after filing for bankruptcy you can follow some steps (many of which are mentioned above) to help you get approved between 2 and 5 years following the discharge.
For a detailed FHA loan analysis and complimentary FREE credit report regarding your bankruptcy situation, and we can help, please fill out some basic information below and our mortgage broker will get back to you shortly.