The little town of Durango, located in the southwest of Colorado, is home to an alluring array of historical landmarks and cultural tourism destinations if you are thinking of a mortgage so that landmark is for you. There are several amazing outdoor recreation activities and other exciting things to do when you are living in golden colorado, Durango because it is surrounded by gorgeous mountains, valleys, and woods with canyons and deserts nearby.
The old mining town of Durango has a wonderful historic core to explore, yet the majority of tourists come for the area's outstanding hiking, mountain biking, and skiing. If you have the chance, Durango is highly worth visiting because it is close to several significant and magnificent archaeological sites.
We'll take a look at just a few extra reasons why you should consider making your home in Durango
Content brief
Introduction
5 reasons to live in Durango
Best Activities to do in Durango
Conclusion
1. Culinary Creativity Abounds
Durango has long been considered a foodie's paradise and was once noted for having more restaurants per capita than San Francisco. You could even find some Durango specialties on the shelves of your local grocery store, such as beers from Ska Brewing and honey, jams, and sauces from Honeyville, as well as green chili from the Durango Diner and confections from the Rocky Mountain Chocolate Factory. For their innovative recipes, Durango's chefs, brewers, and artists are recognized with honors every year. Come and taste the delectable treats at the yearly Taste of Durango event to believe it for yourself.
2. It has great Hollywood history
With 2 million acres of untamed national forest at our door, it makes sense that a little city in the southwest has served as the backdrop for more than 30 films and television shows. Butch Cassidy and the Sundance Kid, National Lampoon's Vacation, A Ticket to Tomahawk, and City Slickers are just a few of the numerous films that have been filmed in Durango since the beginning of motion pictures. Even the precise location where Butch Cassidy and the Sundance Kid dove into the Animas River is accessible. The location for the scene was Baker's Bridge, which is a great place for a picnic in the afternoon.
3. It's a hub of inspiration for Artists, Celebrities & Authors.
Over the years, several well-known authors and artists have made Durango's ancient hotels their abode away from home. You may sleep in the identical room where Louis L'Amour penned his renowned Sackett Series at the Strater Hotel on Main Avenue. A few blocks north, the Rochester Hotel pays homage to Durango's film industry by decorating each room with references to various locally produced Western films. Celebrities including Tanya Tucker, Christie Brinkley, Michael J. Fox, and Ed Marinaro have stayed at the General Palmer Hotel, which bears the name of the Civil War general who erected it in 1898.
And that's not all; Bryant AuCoin's Sticker Art was also influenced by the distinctively beautiful Durango mountain scenery.
4. It's something of a holy land for professional athletes
Durango is a place where outdoor activity is regarded as a near-religious experience because of its fresh, dry powder and routes that wind through spruce woods with beautiful vistas. Athletes from all around the nation in events like the Hardrock Hundred Mile Endurance Run and the Iron Horse Bicycle Classic.
Famous sportsmen have sought out Durango for its unmatched terrain, trails, and outdoor-sports culture, from Ross Anderson, dubbed "The Fastest Skier in All of American History," and Olympian Ruthie Matthes to world-class mountain bikers like Bob Roll, Missy Giove, and Ned Overend.
5. Amazing Scenery/Fishing spots
The Gold Medal streams are just as amazing as they're famed to be. A fishing location must be capable of producing at least 12 trout measuring 14 inches (or greater) per acre and 60 pounds of standing stock to earn this desired classification. There is a 4-mile stretch of Gold Medal water in Durango's own Animas River between Lightner Creek and Rivera Crossing Bridge. Expect to see browns and rainbows as you've never seen them before. Hire a guide to take you directly to the best fishing places after purchasing your fishing license from the neighborhood Duranglers store.
Best Activities to Do in Durango, CO
Durango is one of the top destinations in Colorado for tourists of all sorts because of its outdoor activities, adventure, and cultural attractions. Many visitors come here for the abundance of things to do in the region, but for others who just want a quiet escape, the historic downtown, which has many buildings that date back to the late 1800s, provides fantastic dining, shopping, and lodging.
Outdoor activities like hiking, mountain biking, climbing, rafting, and others rule the scene throughout the summer. One of the most well-liked activities in the region is a journey on the Durango & Silverton Narrow Gage Railroad through a canyon and the breathtaking mountain landscape up to the old mining town of Silverton.
The adjacent Purgatory Ski Resort provides some of Colorado's greatest skiing during the winter. Consider taking a day trip to Mesa Verde National Park to get a closer look at the ancient Puebloan cliff houses if you have the time.
Check our list of the best activities to do in Durango for suggestions.
1. Take a trip on the Silverton & Durango Narrow Gauge Railroad.
Your expectations will probably be significantly exceeded by this train excursion. This journey has all the elements of a romance tale, with vintage carriages being carried by an actual coal-fired steam engine down a breathtakingly small mountain gorge.
As you travel from Durango to the former mining town of Silverton, the mountains rising above you grow more imposing. For much of the journey, the train travels alongside the Animas River. The 45-mile trip to Silverton is made by railway during the summer. The summer journey may be completed as a nine-hour, two-way train ride with a few hours to explore Silverton or as a shorter day excursion by taking the train in one direction and a bus return.
If you choose, you may take the train up, stay the night, and then take the train back the following day, giving you plenty of time to enjoy Silverton's attractions.
If you opt to make this a one-way excursion, it is recommended to take the train up to properly understand how steam engines operate and the bus back instead of the other way around. The return train to Durango is descending and frequently breaks down.
The train runs all year round, however, it does not travel all the way to Silverton during the winter. Instead, the railway makes a stop 26 miles from Durango, Cascade Canyon, allowing passengers to depart before the main avalanche zones. This trek lasts around five hours one way, including 45 minutes to view the canyon.
There are a variety of coach types and classes available on the railway. Unbeatable views are offered by the open carriages with UV-protected glass paneled roofs. Glass windows are fitted in the winter to ensure you're warm.
2. Ski at Purgatory Ski Resort
Although Purgatory Ski Resort in Durango advertises itself as a family mountain, it is a popular vacation spot for all ages. Here, massive storms drop inches and inches of snow, making for fantastic powder days. A significant component of Purgatory's appeal has always been and continues to be its well-groomed beginner and intermediate sections.
From downtown Durango, it takes 20 minutes to get to Purgatory Ski Resort. Purgatory Lodge offers ski-in/ski-out access to the mountain, two- to four-bedroom condos, a pool, a hot tub, and a restaurant if you don't want to remain in the city. Families will love this choice.Ski Resort
3. Have fun this summer at Purgatory Resort Mountain coaster Inferno
Purgatory has a ton of summertime activities if you're seeking activities to do in Durango. For some fun in the dirt, adventure seekers on two wheels should visit the Mountain Bike Park. There are long stretches of thrilling descents available for skiers of all skill levels, including kids.
The Inferno mountain coaster offers 4,000 feet of scream-inducing bends, dips, and even a 360-degree loop, all while speeding by at 25 mph and 30 feet above the ground, for those who lack the motivation or gear to go mountain biking.
Try the half-mile Alpine Slide for something a little less strenuous. You get to take a small board with wheels on a ride down a curved course made of U-shaped concrete. A peaceful and tranquil chairlift trip up and back down is always an option if all that seems a little much.
4. Discover Mesa Verde National Park.
Mesa Verde National Park, which is a little more than an hour from Durango, is home to one of the most magnificent Native American sites in the Southwest.
Ruins from the ancient town, which peaked around 800 to 1,000 years ago and reached its height here, can be seen all around the mesa. These large cliff homes, constructed beneath enormous overhanging boulders, have multi-story structures with ladders linking different rooms and floors.
Visitors will find them to be surprisingly easy to reach. On a guided tour, you may walk right up to a handful of these homes. If you're not interested in taking a tour, you may still see them from neighboring lookouts, which provide stunning views of the ruins.
You ascend nearly 2,000 feet throughout the site's journey, reaching a height of more than 8,500 feet. You could take a driving excursion to several locations. Before ascending, be sure to stop at the tourist center to learn more about the location and the road conditions, especially during the winter.
An alternative is to enroll in a Full-day Mesa Verde Discovery Tour from Durango, which includes transportation, a guide, lunch, and the chance to bypass the long queues when it's a busy season.
5. Take a drive down the Million Dollar Highway and the San Juan Scenic Byway.
The 233-mile San Juan Scenic Byway circles Southwest Colorado, running from Durango through Silverton, Ouray, and Ridgway, then over to Placerville and Telluride before returning through Dolores and Mancos to Durango.
The stretch between Durango and Ouray is particularly picturesque as it winds its way over three mountain peaks, the highest of which, at 11,018 feet, is Red Mountain Pass, before dropping down the breathtaking Uncompahgre Gorge and arriving in Ouray.
You'll pass across the ruins of the former Idarado Mine, as well as tailing piles, mine shafts, and rusted machinery. Due to the high cost of constructing the road in such challenging terrain, the route from Silverton to Ouray is also known as the Million Dollar Highway.
Given that you are on the inside of most of the corners, driving this segment from south to north is seen to be safer. You will be outside and pretty close to the sheer cliff drop-offs, some of which lack safety barriers if you are moving south. Parts of the road are curvy and narrow.
Although less spectacular, the second part of the journey is as amazing. Telluride is a stunning spot along the road, and the picture-perfect little town is well worth a visit.
6. Take a hike on the Colorado Trail
From Denver to Durango, the Colorado Trail traverses the Rocky Mountains for a little under 500 miles. It is mostly a path for mountain biking, jogging, and other non-motorized activities. This path is popular with day hikers and mountain bikers from Durango.
The route ascends 600 feet over 1.3 miles to reach Gudy's Rest, a well-known overlook, after beginning at Junction Creek and following the stream for nearly 2.5 miles to a footbridge.
It's better to go back to the bridge if all you want to do is take a stroll. Continue until Gudy's Rest and then head back if you want to do a longer trip and feel up to the ascent.
The majority of mountain bikers keep going. Cycle up to the bridge and then climb up the switchbacks to Gudy's Rest, returning the same route, for a lovely bike and hike combo.
Housing in Durango
The ancient downtown of Durango is the finest place to stay if you want to experience the city's authentic flavor. The nicest and most distinctive hotels may be found here as well. You can locate superb affordable houses nearby if you're on a tight budget.
We have a full range of Colorado mortgage programs available to you. Whether you are looking to purchase a single-family home, condo, or refinance your current home, we will work with you every step of the way.
Where Exactly is Durango, Colorado?
East of Mesa Verde National Park and south of the San Juan National Forest and, in southwest Colorado, is where Durango, Colorado is situated along the Animas River. The four corners region of the United States, which also includes the southeast corner of Utah, the northeastern corner of Arizona, the northwest corner of New Mexico, and the southwest corner of Colorado, includes Durango.
Conclusion
Durango is a great place to play for nature enthusiasts and micro adventurers alike. Outdoor fans will find Durango to be a utopia thanks to mountain biking, hiking, climbing, snowboarding, backpacking, peak-bagging, skiing, and water activities.
Travelers love Durango because you can spend the whole vacation outside and experience something new every day, no matter the season.
Durango is a spot in Colorado you will remember for a very long time, whether you decide to day climb, cycle, backpack, hike, or just ski all the slopes at Purgatory.
Beacon Lending – Colorado Mortgage Broker
About the Author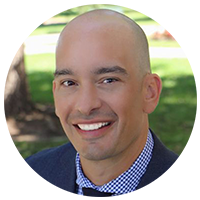 Brian Quigley
NMLS# #244003
Brian Quigley has been in the Denver mortgage industry since 2003. Customer satisfaction has been his top priority while guiding clients through the home loan qualification process. He is proficient in all types of mortgage financing including FHA/VA, Conventional, USDA, Jumbo, Portfolio, 1031 Exchanges, Reverse Mortgages, Refinancing, Construction loans, and FHA 203K loans.
View Full Profile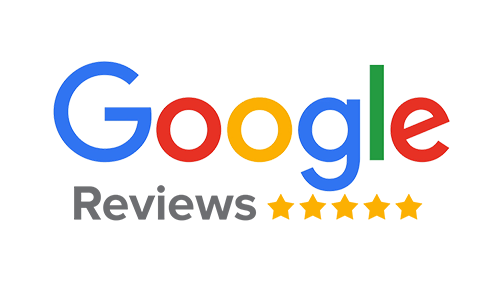 Adam Armstrong
Getting the lowest rate was the most important thing to me. I shopped 5 other lenders/brokers for my refinance. Brian was able to beat the other lenders by a significant margin....
Brent Galas
Brian, was very easy to work with for my refinance even thru this Covid time. All documents were easy to upload electronically and his processor was detailed for what was needed...
Jerred Lane
Brian has raised the bar to a whole new level. With time being precious, there are not many who have a lot of time to spare; he kept everything on point and on track.
NEED HELP NOW CLOSING YOUR HOME LOAN?
Mortgage Industry News and Information