Boulder was rated "The Happiest City in the United States" by National Geographic in 2017. This description makes sense given the town's thriving employment market, unrivaled mountain scenery, and happy locals. The choice to relocate to Boulder, a wonderful city, might be a big one. Is it worthwhile, though? Let's highlight some of the pros and cons of living in golden colorado.
Boulder, Colorado, is a haven for anyone who enjoys being outside and leading a healthy lifestyle. It is located along the front range of the Rocky Mountains. In addition to its natural beauty, Boulder provides a variety of lifestyle options, from an urban setting in the downtown to a semi-rural setting in North Boulder and the eastern part of the city.
Here, we have just five of the countless reasons to love Boulder. Let's get right into it.
Content brief
Introduction
5 reasons why people absolutely love Boulder,CO
Top places to visit in Boulder, CO
Conclusion
The Natural World
The position of Boulder—nestled beneath the magnificent Flatirons and surrounded by mountains and open space—is the city's best feature. Hikers appreciate the winding paths of Chautauqua, the picturesque paths at NCAR, and the strenuous climb up Mount Sanitas and South Boulder Peak.
With nearly 300 miles of dedicated bikeways throughout the city and open space, Boulder is a mecca for cycling lovers. Rock climbing, hang gliding, paragliding, and Nordic skiing are more daring outdoor recreation possibilities. There are several opportunities for outdoor leisure with 110 miles of walking and hiking paths spread across over 35,000 acres of protected property. Several of these activities are accessible all year round in Boulder, where lovely summer days are caressed by cool mountain breezes and enchanted winter scapes sparkle in the sunlight.
The Beer Scene
Some of Colorado's top craft breweries are located in Boulder.
Enjoy locally-made beer in restaurants and breweries all across the city. To get the best view of Boulder's flatirons and a crisp craft beer, go downtown to the rooftop bar at the West End Tavern. Or visit the Rayback Collective, a popular Boulder establishment with more than 30 beers on tap (many regional favorites inclusive) and a "backyard party" area furnished with games, fire pits, and a laid-back atmosphere. Or simply head to the brewery! As the FIRST artisan brewery in Colorado, Boulder Beer is celebrated for its well-known beers like Shake Chocolate Porter, Mojo IPA, and Hazed Hoppy Session Ale. With over 40 distinct beers produced a year, a dog-friendly patio, and a delectable brewpub menu, Avery Brewing dazzles its customers.
The Fun
Boulder has plenty of outdoor experiences, but there are also a ton of intriguing events taking place all year round. The Boulder International Film Festival, The Colorado Shakespeare Festival, the Chautauqua Summer Concert Series, and of course, BolderBOULDER are all held in Boulder. Take a relaxing summer day trip by going down a tube in Boulder Creek. Try sliding down Chautauqua's legendary sledding slope in the winter. Old-fashioned amusements like go-karting and delightful mini golf at Gateway Park Fun Center are great fun for both children and adults. In addition to being enjoyable for people, Boulder is a canine lover's paradise!
Bring your dog to Boulder for a day of outdoor recreation, including amazing hikes and dog parks, then unwind with them over a pint at Upslope Brewing, where dogs are allowed both inside and outside.
Boulder's Amazing Food Attractions
Boulder is a foodie's paradise since it has some of the world's most mouthwatering cuisine, making it a haven for outdoor enthusiasts as well. Start your day with, a cup of coffee, a Boulder scramble, and the restaurant's well-known blueberry cornbread at your favorite breakfast location, The Walnut Cafe. Try the Colorado bison burger and speakeasy steak sandwich at the Mountain Sun downtown, then wash it all down with a freshly brewed Mountain Sun ale. Take a breather, have some tea, and unwind in the lovely rose garden of the Boulder Dushanbe Teahouse. Stop by Piece, Love, and Chocolate for delectable truffles and mouthwatering chocolate-dipped peanut butter cookies to satiate your sweet taste. For ideas for your next restaurant meal, check out BoulderGRUB's Instagram account.
The Uncommon
Boulder is a haven for everything alternative and holistic and is renowned and adored for its quirkiness. Boulder's propensity to be a bit quirky and distinctive attracts us and enables us to feel at ease with our own originality. I've witnessed everything from fire eaters to contortionists to a man who (quite well) plays the piano while dangling upside down at the Pearl Street Mall. At the Innisfree Poetry Bookstore on The Hill, listen to a poetry reading to expand your mind. If you're searching for something unique to do on a Saturday, consider goat yoga, woodland bathing, or getting a psychic reading! People in Boulder enjoy participating in unusual events like Tube to Work Day (loosen your tie and ride a tube down Boulder Creek! ), the Mall Crawl (an unofficial free Halloween party held on Pearl Street that features an epic Thriller flash mob), and the Polar Plunge (jump in the chilly Boulder Reservoir).
Top places to visit in Boulder, CO
Boulder has long taken pleasure in being different, but this Rocky Mountain city, located about 45 minutes northwest of Denver, also possesses breathtaking natural beauty.
Boulder inhabitants frequently lead active lifestyles, and the city places a strong emphasis on outdoor pursuits thanks to its over 200 miles of biking and hiking trails and plenty of rock climbing possibilities. The University of Colorado at Boulder, which boasts a thriving student body, is located in Boulder.
Tourists are drawn to two primary regions: The Pearl Street Mall, which is only accessible by foot and is lined with stores, restaurants, and art galleries, serves as the focal point of the downtown area. The Hill, where the university is situated, lies further south on Broadway (one of Boulder's two major north-south thoroughfares; the other is 28th Street). There are many more eateries and stores there.
But a lot of Boulder's greatest sights, including The Flagstaff Mountain and Flatirons, are in the hills and green spaces that surround this adventure-oriented city.
The Flatirons, a group of five enormous, slanted pieces of sandstone that form Boulder's natural background and are easily seen from almost anywhere in town, are what makes Boulder so distinctive. The Flatirons region, one of the city's most well-liked spots for rock climbing, is also home to a number of hiking routes that take visitors into the nearby foothills, including the Flatirons Vista Trail, which goes directly into the cliffs.
The Open Space Mountain Parks area, a lovely meadow area off Highway 93 in the city's southwest corner where numerous hiking trails start, is the greatest location to start admiring the Flatirons. On the west side of Highway 93, there is a parking lot that is fee-based.
The Pearl Street Mall, one of Boulder's biggest tourist attractions, is the city's most recognizable man-made landmark. The four-block-long, brick-paved pedestrian mall along Pearl Street is worth exploring at least once while you're there. There are several restaurants, art galleries, and shops here, including independent boutiques and major chain stores.
On the benches where you may unwind and indulge in some excellent people-watching, you'll frequently come across street entertainment. Downtown Boulder's hub is the Pearl Street Mall, although there are other things to do as well.
More food and retail options may be found in the blocks that surround the pedestrian-only path, which is also quite popular with tourists. This region serves as a fantastic home base if you're trying to decide where to stay in Boulder.
3. Chautauqua Park
Because Boulder was the first American city to deliberately tax itself to protect open space, it boasts a large number of outstanding city parks, including the lovely Chautauqua. The park, which is close to the Open Space Management Area, offers breathtaking vistas of the Flatirons and a variety of hiking routes that ascend from its spacious meadow location.
A cultural element is also present. Since Boulder voters authorized a bond issue to buy the 80 acres it sits on in 1898, Chautauqua has been maintained as a historical property.
The Chautauqua Dining Hall, a charming restaurant, and a community center from the late 1800s that offers music festivals and lectures is now located there. Tennis courts and a playground are also present. There is no cost to enter the park.
4. Celestial Seasonings Tea Factory
Locals frequently include a visit to the Celestial Seasonings Tea Factory on their itinerary while taking their family on a sightseeing tour of Boulder. With over 1.6 billion cups of tea produced by the firm each year, it is the largest manufacturer of herbal tea in North America.
Over eight million tea bags are packaged every day at the Boulder factory, which welcomes daily free tours from the public. You can get a behind-the-scenes look at how the tea is prepared during the 45-minute excursions.
You can visit the company's herb garden and its Mint Room, where enormous bags of spearmint and peppermint tea are kept before shipping. The Mint Room has a strong minty odor. Free tea samples are another option.
5. Eldorado Canyon State Park
Eldorado Canyon, a state park in Colorado, is a popular tourist destination outside Boulder. More than 500 challenging climbing routes can be found in the park, which is home to towering sandstone outcrops that are renowned for rock climbers.
There are lots of mountain bike and hiking paths, as well as picnic areas along the picturesque South Boulder Creek, which also flows through the park, so don't worry if you don't climb. Visitors may attempt cross-country skiing and snowshoeing in the winter; it's simple to rent gear from outdoor outfitters in the Boulder area.
CU Boulder's campus is definitely worth exploring. It contains a lot of beautiful architecture, such as the Old Main Building from 1876, which used to be the university's initial building. The campus is home to several more attractions, such as the outdoor Mary Rippon Theatre, which hosts performances by the Colorado Shakespeare Festival throughout the summer.
Additionally, this area is home to the Museum of Natural History, which features more than four million items on exhibit, including the biggest collection of bee specimens in Colorado. Additionally, there is the CU Art Museum, which houses more than 8,000 pieces that span almost 10,000 years of human artistic endeavors.
7. Fiske Planetarium
The Fiske Planetarium at CU Boulder is one of the biggest and most stunning planetariums between Chicago and Los Angeles.
The facility hosts a full calendar of events all year long. These consist of lectures by top experts in the area, chances to observe the stars through the impressive Zeiss telescope, live musical and theatrical productions, interactive full-dome films in its entirely immersive theater, and well-liked late-night laser and liquid sky show with music.
8. Flagstaff Mountain
You may drive up or trek to the summit of Flagstaff Mountain, a popular spot to catch the sunset, which provides breathtaking scenery of Boulder and the surrounding area from its 6,983-foot-high peak. The Flagstaff Summit Nature Center, in which you might learn about the local flora and wildlife, is also at the summit.
Follow Flagstaff Road onto Flagstaff Summit Road to access the summit by car. The cost of parking at the peak is $5. Leave at the Flagstaff Trailhead at the intersection of Baseline Road and Flagstaff Road if you want to trek all the way to the summit. The two-mile trek to the peak is moderately difficult.
Conclusion
Boulder is unique in that it isn't like any other place. It's very fascinating to be among such a totally different culture. There, people genuinely care about one another and their surroundings, and they work hard to improve the world. Simply put, Boulder residents are content. It's quite straightforward. Boulder is the place to go if you want to see Colorado from a new angle because there are so many indoor and outdoor activities available. If you're looking for a new neighborhood to pitch your tent in, we're convinced you'll find a beautiful place to call home in Boulder.
Beacon Lending – Colorado Mortgage Broker
About the Author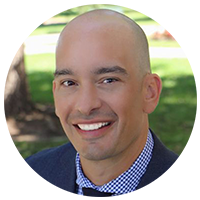 Brian Quigley
NMLS# #244003
Brian Quigley has been in the Denver mortgage industry since 2003. Customer satisfaction has been his top priority while guiding clients through the home loan qualification process. He is proficient in all types of mortgage financing including FHA/VA, Conventional, USDA, Jumbo, Portfolio, 1031 Exchanges, Reverse Mortgages, Refinancing, Construction loans, and FHA 203K loans.
View Full Profile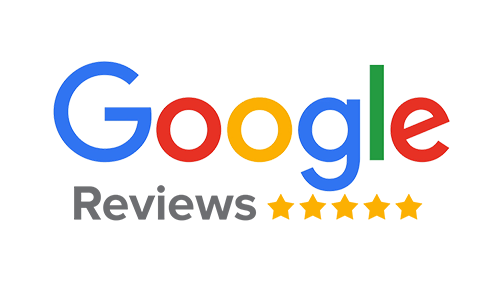 Adam Armstrong
Getting the lowest rate was the most important thing to me. I shopped 5 other lenders/brokers for my refinance. Brian was able to beat the other lenders by a significant margin....
Brent Galas
Brian, was very easy to work with for my refinance even thru this Covid time. All documents were easy to upload electronically and his processor was detailed for what was needed...
Jerred Lane
Brian has raised the bar to a whole new level. With time being precious, there are not many who have a lot of time to spare; he kept everything on point and on track.
NEED HELP NOW CLOSING YOUR HOME LOAN?
Mortgage Industry News and Information