Can I Use A FHA Loan For An Investment Property?
FHA Loans Denver: What Are They?
When choosing a mortgage, many homeowners and future homeowners are caught in a tug of war when picking which loan program is right for their financial situation. The FHA loan is the standard when it comes to giving you the most flexibility with regard to your mortgage. Below are five benefits of choosing an FHA loan. Hopefully, this helps provide some guidance when choosing your next mortgage either as a first-time home buyer, or a homeowner looking to refinance. To get further help it is wise to consult with a mortgage broker that specializes in FHA loans.
Here are the top 5 benefits of an FHA loan:
Low Down Payment
More Flexibility
Increased Loan Limits
Lower Interest Rates
Streamline Refinance
FHA Loans Denver: Top 5 Benefits
FHA LOANS DENVER OFFERS YOU A LOW DOWN PAYMENT
Currently, FHA requires a 3.5% down payment, designed to help out that first-time home buyer, who might not have 20% set aside to put down on a new home purchase. The current loan amount limit in Denver County is $561,200, which means you would need $19,642 down to purchase. There are also county and town grant programs that offer DPA, also known as down payment assistance, so you might be able to purchase your next home with as little as $1000 down, out of pocket. The allure of down payment programs has a lot of interest, so it is important you know the terms of the type of down payment assistance you get. CHFA and CHAC are two Colorado State-run programs that are best funded and offer the best terms.
FHA LOANS DENVER GIVE YOU MORE FLEXIBILITY
FHA loans cater to the first-time home buyer in that there really is no credit requirement, that you will find with conventional loans. For example, if you do not have a credit score, FHA will use alternative lines of credit like a utility bill or cell phone bill to qualify you. There is also no credit score minimum on FHA loans. FHA will offer 3.5% down to a 580 score and no asset requirement. With regards to derogatory credit events like bankruptcy or foreclosure, FHA does not have long waiting periods before they will issue a credit to you again. You can actually get a mortgage with an existing CH 13 bankruptcy. They also have reduced their upfront mortgage insurance by .25% to first-time homebuyers, and also will drop your mortgage insurance when your loan reaches 78% LTV, whereas in the past it was on there for the life of the loan on a 30-year fix, regardless of down payment. We have also been noticing more condo projects be FHA approved, which in the past has been a challenge.
Another term you will hear a lot of during the loan process is DTI, aka Debt to Income Ratio, which is the calculation used to approve your loan. The calculation takes your gross income in relation to your debt reporting on your credit report only, to determine how much home you can afford, and how much debt you can handle monthly. For FHA, that requirement is a lot more flexible than conventional loans, as we have seen approvals as high as 55%. Conventional Fannie Mae and Freddie Mac loans, especially with the minimum down payment, are capping out around 43% tops. This means that you can get approved for a lot more homes, with less down, going FHA. This is crucial for you to know, especially when your mortgage broker is issuing a pre-approval letter to you, and your real estate agent.
FHA LOANS DENVER PROVIDE INCREASED LOAN AMOUNT LIMITS
Currently, the FHA County loan limit in Denver is $561,200 to keep up with the increase in home prices, so you can compete with other conventional offers. There are also specific high-cost counties where the limits go even higher, like Eagle County, where the limit is $726,525. To check your county FHA loan limit, click here. It is very important you check the county loan amount limits before putting an offer in on a home. Weld County currently has only a $385,250 loan amount limit.
FHA LOANS DENVER GENERALLY RESULT IN LOWER INTEREST RATES
FHA rates are lower than conventional rates when comparing the minimum down payment requirements. Even the best first-time home buyer program with Fannie Mae, called Home ready, will carry a rate almost .5% higher than FHA. Also to note, if you are a first-time home buyer, and your credit is not the greatest, because there is no history, FHA will not penalize you for that. In most cases, you will get some of the best FHA mortgage pricing with credit scores as low as 640. In relation, a 640 score with a conventional loan, will have huge pricing adjustments, and might not truly compare to that best FHA score, unless you have a 720 or higher. The key word here is flexibility. FHA wins here hands down.
FHA LOANS DENVER ALLOW FOR STREAMLINED REFINANCE
FHA has a feature with its loans in that you can Streamline refinance if the market allows for it. For example, if your rate is 4%, and the market has dropped to 3%, then you can refinance your FHA loan under the Streamline feature, with no closing costs, appraisal, or out-of-pocket expenses, in most cases. There also has to be a net benefit to you, the homeowner, as this program is insured by the government, thus protecting you from any unnecessary fees. Currently, as of today 07/15/2019, there has been a huge surge in FHA Streamline Refinances, since we are at almost 3-year lows in interest rates. This process will save homeowners hundreds of thousands on their mortgage payments, in terms of the amount of interest they can save over the life of the loan. The other benefit of this FHA Streamline refinance is that there is NO COST to the borrower, compared to a conventional refinance, where the homeowners could pay thousands of dollars just to complete the process.
It is always important to compare mortgage programs when choosing a loan program for your next home purchase or refinance. You should get at least 3 quotes to see which one makes the most financial sense for you. Conventional loans offer first-time home buyer programs as well, so ask your Denver mortgage broker about Fannie Mae Home Ready or Freddie Mac Home Possible. These are great programs, just like the FHA program, and might benefit you better.  If you have any questions about the FHA Mortgage process or any other loan program, you can reach Brian Quigley using the contact information below.
FHA Loans Denver, CO
Brian Quigley – Beacon Lending
NMLS#244003
2301 Blake Street Suite #207
Get Directions
Hours:
Monday: 8:00 AM – 6:00 PM
Tuesday: 8:00 AM – 6:00 PM
Wednesday: 8:00 AM – 6:00 PM
Thursday: 8:00 AM – 6:00 PM
Friday: 8:00 AM – 6:00 PM
Saturday: 8:00 AM – 6:00 PM
Sunday: 8:00 AM – 6:00 PM
Social Media
About the Author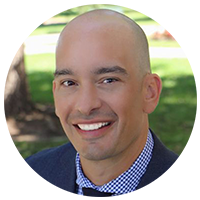 Brian Quigley
NMLS# #244003
Brian Quigley has been in the Denver mortgage industry since 2003. Customer satisfaction has been his top priority while guiding clients through the home loan qualification process. He is proficient in all types of mortgage financing including FHA/VA, Conventional, USDA, Jumbo, Portfolio, 1031 Exchanges, Reverse Mortgages, Refinancing, Construction loans, and FHA 203K loans.
View Full Profile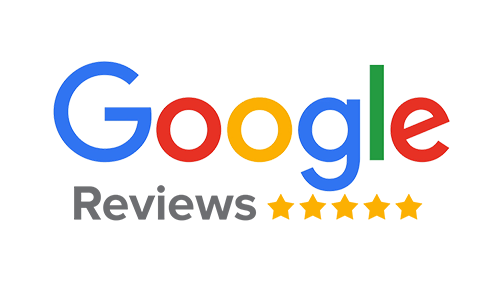 Adam Armstrong
Getting the lowest rate was the most important thing to me. I shopped 5 other lenders/brokers for my refinance. Brian was able to beat the other lenders by a significant margin....
Brent Galas
Brian, was very easy to work with for my refinance even thru this Covid time. All documents were easy to upload electronically and his processor was detailed for what was needed...
Jerred Lane
Brian has raised the bar to a whole new level. With time being precious, there are not many who have a lot of time to spare; he kept everything on point and on track.
NEED HELP NOW CLOSING YOUR HOME LOAN?
Mortgage Industry News and Information