We have had numerous discussions with entrepreneurs and salaried individuals who concluded that they have to diversify their profits and income into more than merely a savings account. In case you are one of those people – you have to pay close attention. Although being an owner of a rental property is not as glamorous as it may seem, it is one of the most effective ways to accumulate wealth in the long run, in particular for the entrepreneurial-minded. There are many benefits and perks to owning a rental property, and one of the major attractions is that it provides an excellent source of regular passive income.
For many property owners, the pride of ownership might be a big part of the allure as well. It could be rewarding to confidently and efficiently manage and make decisions about the property that you own. On the other hand, some might be more attracted to the monetary benefits and the security of having a rental property.
Benefits of Buying a Rental Property
Here are some great reasons why you must consider investing your money in rental properties:
You Will Be Your Boss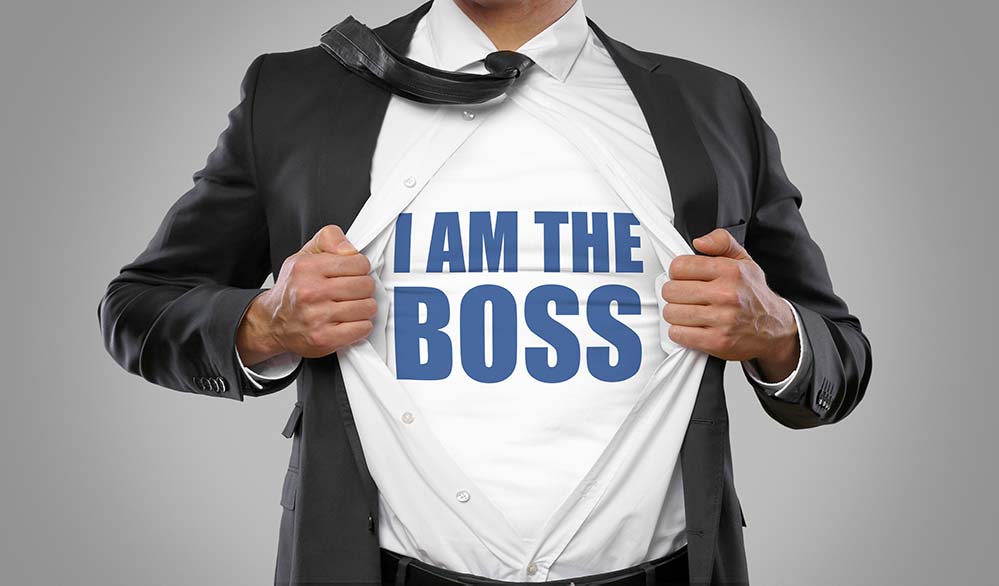 If you decide to invest in a rental property, you will be your boss. You will be able to choose what type of rental property to invest in, how much you would charge in rent, what tenants you would rent to, how you will like to maintain and manage your rental property as a whole, and finally choose a type of home loan.
Keep in mind that in an average nine to five job, you are usually subject to the wishes and whims of your boss as well as the company infrastructure and policies in general, like adhering to a strict dress code.
On the other hand, as your boss, you could wake up at 10 a.m. and put on your Kermit the Frog tie or any other outfit if you want. A mutual or stock fund is another example. While you may choose what mutual or stock fund to invest in, you are still letting someone else control and manage your money.
Passive Income
Perhaps one of the most significant benefits to owning an investment property is that it is an excellent passive income source. That means its recurring income, which needs relatively little effort on your part to maintain.
This reason is why it is an attractive and feasible option for folks who are looking to make extra money on the side or as added financial security during their retirement. In addition, rental income might be taxed much differently compared to employment income. You will need to work out the different cash flows before you invest in rental property.
Once you have a rough idea of the cash flow, you will want to evaluate whether or not the numbers suggest you are likely to make a consistent and regular income on a property before buying.
Loan Pay Down
If you purchase a rental property through a mortgage, actually your tenant will make the mortgage payment. Therefore, it will increase your net worth considerably each month.
Due to the loan pay down, in most cases, rental property investment is essentially a lucrative savings account, which grows automatically, without you having to deposit money every month. What more can you ask for!
Today you may owe $300,000 on your rental property, but the next year you may owe $150,000 as your tenants are making the payments on your behalf, making you richer in the process. Thirty or twenty years down the road, it will be paid down to $0.
In addition, you will own a significant and profitable asset that you may sell or continue to rent, all thanks to the tenants paying the mortgage.
Sense of Security
Many individuals have to make a short-term move for work. Others may inherit a great family home, which they do not want to dispose of due to sentimental reasons. Therefore, there are many reasons that people might find themselves with a vacant property.
An empty home is prone to vandalism and squatters; not only that, maintenance issues tend to go unnoticed and may quickly escalate into more significant problems. It is difficult to keep a close eye on a property you are not living in.
This is where renting out the property to tenants could give you greater security and peace of mind that your home is watched after and being maintained.
Value Appreciation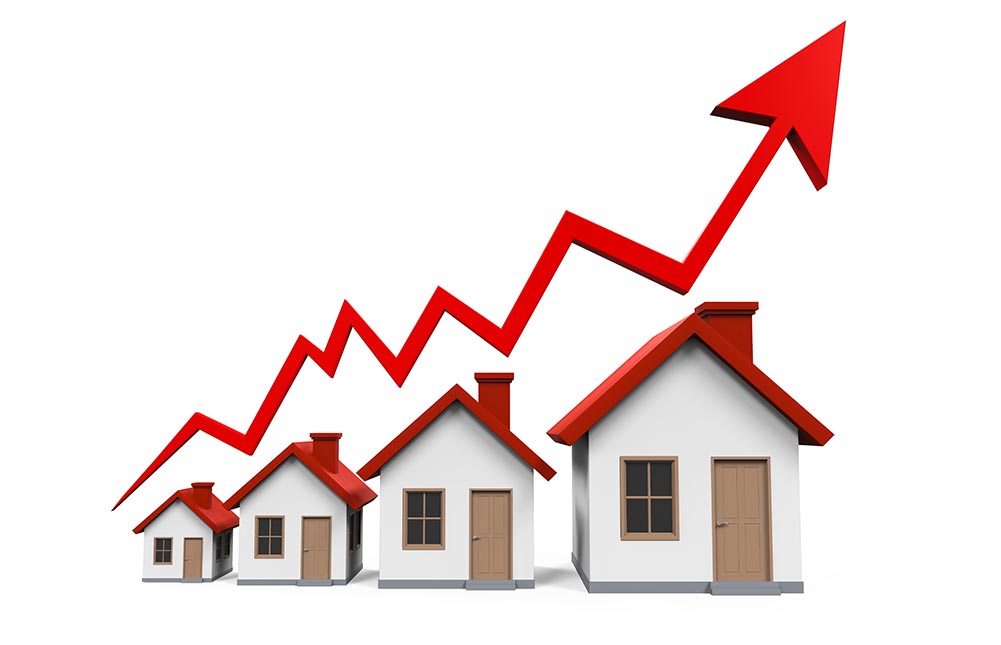 Another benefit of buying a rental property is that renting out the property now will allow you to hold on to the property if it appreciates. This gives you a great option to dispose of your property when the time is right. Keep in mind that the amount of increase will vary by market.
This reason is why you should research and evaluate the appreciation potential of various cities or neighborhoods to see what you may be able to expect.
Hedge against Inflation
It is hard to imagine shelling out twelve dollars for a gallon of milk or four dollars for a small candy bar. Although these prices may seem exorbitant right now, it is what you can expect in the future due to inflation. Inflation increases the prices of goods because the value of money decreases.
Although a majority of people fears inflation, you can look forward to it as a rental property owner!
If the price of one gallon of milk reaches twelve dollars, guess what else will shoot through the roof? Well, everything, which includes rents as well as property values! That said, the one thing that will not increase is your fixed-rate mortgage payment. While inflation increases the cost of living, your cash flow is going to increase as well.
Diversification
You might already have significant funds invested in the stock market. As per experts, owning investment property enables you to diversify your portfolio better. This could serve as an extra layer of protection against various risks.
Besides, it could potentially help you take full benefit of positive swings in the market.
Considerations
When you are looking to purchase a rental property, keep in mind that several considerations could help you in making the best choice. You are more likely to reap all the benefits discussed above if you consider these factors.
These factors will help you considerably when you are evaluating an investment in a rental property.
Neighborhood
The location of your rental home is critical. It is as essential as the property itself. You have to choose the area very wisely, and make sure it is a neighborhood where tenants would want to live.
One of the most important factors to take into account is safety; so, make sure the crime rates in the neighborhood are not very high. In addition, curb appeal is a significant factor, as your tenants would be more eager and excited to live on a street that has well-manicured lawns as well as nicely painted homes.
In case you are looking to rent your home to families, you will also like to take a look at the school district. This is because most parents are likely to favor areas, which have well-ranked and reputable schools.
Similarly, purchasing a property near a university could be a great way of entering a stable and profitable rental market. However, many investors are a little wary of renting their home to partying college students
Condition of the Property
Although there is nothing wrong with purchasing a fixer-upper, you have to be realistic and reasonable about the money and time it will take to make the ugly duckling shine once again.
Therefore, after receiving an in-depth and thorough inspection by an expert, you have to consider how many repairs you could perform on your own, and which repair will require outside contractors.
It is important to get estimates for all crucial jobs, which you would need to pay somebody else to do. You will need to ensure that you have fixed all serious or major issues before anybody moves in. This is because an unsafe house may lead to severe consequences in case your tenants get hurt or sick.
Also, calculate how long all the repairs will take. In addition, if the property has to be empty for several months while renovations are taking place, it might not be worth it, and you may want to explore other options.
After all, there is nothing more irritating and discouraging to property owners than a vacant house, which is not bringing in regular income.
Evaluate Your Investment against the Current Market
If you are trying to flip an extravagant mansion during a recession, it will not be an easy venture. Therefore, in a recession, purchasing a foreclosed home to rent out may be a much better bet for success. It is essential to look at what's trending now in the real estate market and then adjust your plans accordingly. This will help you manage risks.
If you purchase a mansion and have the funds to hold it for eight to ten years until you could sell the property for a sizable profit, then, it could potentially be a significant investment.
Another critical thing to consider when buying a rental property is the resale value. A highly desirable asset is one that you can easily purchase and sell regardless of the market. These properties are often in demand. You can think of them as essentials, like water and bread.
A majority of people do not need a home with a TV screening room and an in-ground pool. People do, however, require a house with a clean and tidy bathroom and a sturdy roof. This reason is why you want the home to appeal to the highest number of people. If you do so, you will have the highest number of potential tenants as well as buyers.
Property Taxes
You must always take into account property taxes when you are purchasing a rental property. Keep in mind that high taxes are going to eat into the profits. On the other hand, low taxes would allow you to retain a much more substantial sum of your rental income every month.
Depending on the kind of rental home purchased as well as how long it 's kept, you may discover a significant increase in various property taxes, especially in case a homestead exemption was in place for previous owners.
Also, as a general rule of thumb, expect to find significantly higher taxes in most metropolitan areas. On the other hand, taxes will be lower in rural places.
Keep in mind that some locations often charge investors a slightly higher rate compared to owner-occupants; this is why it is worth calling a local tax expert to determine whether or not this is the case.
Also, remember that even if you manage to find the perfect property in the best neighborhood, high taxes may make it a wrong investment choice.
Partnerships
In case you cannot afford to purchase a property on your own due to financial constraints and want to enlist co-investors to fund the purchase, be sure you are comfortable not just with the business partner, but also the agreement you make to buy and manage your investment.
Unexpected Costs
Although the primary objective of purchasing a rental property is making money, you have to prepare for various unexpected expenses. Therefore, it is important to calculate the sum of money it will take to replace the main parts of your house, such as the roof, water heater, and HVAC system. Also, throw in a decent amount of additional cash as a cushion.
(720) 524-3215https://beaconlending.com/wp-content/uploads/2018/06/brian-quigley-denver-mortgage-broker.jpg
More Articles
About the Author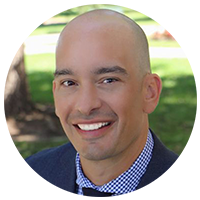 Brian Quigley
NMLS# #244003
Brian Quigley has been in the Denver mortgage industry since 2003. Customer satisfaction has been his top priority while guiding clients through the home loan qualification process. He is proficient in all types of mortgage financing including FHA/VA, Conventional, USDA, Jumbo, Portfolio, 1031 Exchanges, Reverse Mortgages, Refinancing, Construction loans, and FHA 203K loans.
View Full Profile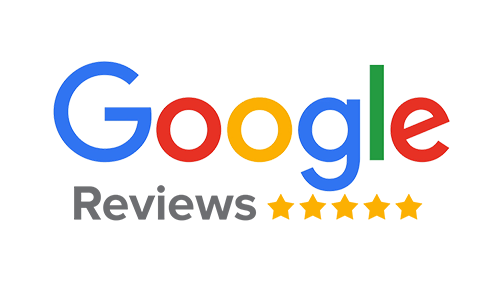 Adam Armstrong
Getting the lowest rate was the most important thing to me. I shopped 5 other lenders/brokers for my refinance. Brian was able to beat the other lenders by a significant margin....
Brent Galas
Brian, was very easy to work with for my refinance even thru this Covid time. All documents were easy to upload electronically and his processor was detailed for what was needed...
Jerred Lane
Brian has raised the bar to a whole new level. With time being precious, there are not many who have a lot of time to spare; he kept everything on point and on track.
NEED HELP NOW CLOSING YOUR HOME LOAN?
Mortgage Industry News and Information