How divorce affects your credit score is a common concern for many people who have a lot of joint assets. In this article we discuss what you will want to pay attention to if you are going through this challenging time.
Dissolving a marriage is challenging in many ways. If you find yourself in this tough situation, you may be wondering what sort of challenges and hurdles you will face financially.  As far as your credit score is concerned, the good news is that a divorce does not impact your credit score directly. There may, however, be indirect effects that divorce proceedings can have on your credit score.
Financial Obligations with Joint Accounts
It is common for couples to have joint accounts while married such as a credit card or car loan. Whenever you initially open a joint account with payback obligations, they can be added to both of your credit reports. Getting divorced does not dissolve those joint account obligations; those lenders still require that you pay back the money that you both borrowed, regardless of your marital status.
If you and your ex have agreements in place regarding who is going to pay for what, that is great, if it all goes according to plan. If, for example, a judge orders your ex to pay a joint credit card obligation but he or she fails to do so, your credit score could suffer just as theirs could. In short, your ex's debt repayment behavior is especially important and can have an impact on your credit score.
Does a Divorce Decree Void Joint Debts?
The short answer is no. A divorce decree is a court document that may state which partner should be making a payment towards your joint accounts, but joint responsibility for said debt still applies regardless of who is making the payment. u003cbru003eu003cbru003eA divorce decree does not remove your name off the joint debt account, and it does not break contracts that you have with the lenders that you owe the joint debt to. If the divorce decree says that your ex is the one that pays the car payment and he or she is unable or unwilling to pay that debt, that is when you u003cemu003ebothu003c/emu003e could see a dip to those credit scores. u003cbru003eu003cbru003eIt is important to understand everything that is in your divorce decree such as which partner is responsible for making payment for each debt.
How Do You Get Rid of Those Joint Accounts?
The easiest way to get rid of joint accounts with a departing spouse is to pay off and close those accounts. If this is not possible, try to convert each account to an individual account instead of a joint account. You will need to contact each creditor and find out what your options are for each joint account open. u003cbru003eu003cbru003eIf your joint accounts include larger amounts of debt, like a mortgage payment, selling off those high dollar assets to pay off the debt is an option. It is even an option to sell those assets to your departing spouse if it makes sense in your situation. Another avenue some may take to get rid of those joint accounts is to open a personal loan to pay off those joint debts. While some would advise against this, you will need to decide if this is the best option for your situation. u003cbru003eu003cbru003eIt is a good idea for both parties to try to remain amicable and come together to decide how to best handle each joint account that you have open.
Be Prepared and Protect Your Credit
Here are some things to consider so you are prepared and protect your credit score.
Research
Research areas such as common money mistakes in divorce so that you are ahead of the curve and feel prepared to keep taking those steps forward.
Pay Attention to Your Accounts
Double check that all your individual accounts are, in fact, only in your name. Along with this, make sure that those individual accounts do not have your departing spouse listed as an authorized user. If they are an authorized user on any of your individual accounts, you will want to have their name removed.
Monitor Your Credit
Monitor your credit often to make sure you are aware of your open accounts and any activity that is occurring within those accounts. You can use a tool like Credit Karma to easily keep track of all your activity related to your credit scores.
Communicate with Your Ex
Try to maintain a positive and constructive relationship with your ex. It is easy for frustration to set in but try to remain calm and collected. Avoiding vindictive behaviors is key so that one partner does not rack up more debt when your name is also on the account. Create a plan and make sure that you are both on the same page.
Manage Spending
Be prepared for the what-ifs that could come up along the way. Continue to make, at least, the minimum payment amounts when you are still sorting things out with your ex. Try to hold off on any large purchases until things are settled and finalized.
Seek Help From Professionals
Most importantly, seek out professionals in real estate, mortgage, Family Law, etc. More specifically seek out a professional with RCS-D™ designation. They are trained, educated, and experienced when dealing with simple to complex divorce situations. If, at any point, you or your departing spouse are confused or need guidance, there are people here to help you navigate through the stages of your divorce.
About the Author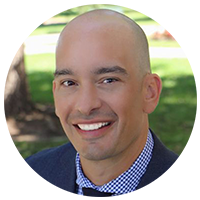 Brian Quigley
NMLS# #244003
Brian Quigley has been in the Denver mortgage industry since 2003. Customer satisfaction has been his top priority while guiding clients through the home loan qualification process. He is proficient in all types of mortgage financing including FHA/VA, Conventional, USDA, Jumbo, Portfolio, 1031 Exchanges, Reverse Mortgages, Refinancing, Construction loans, and FHA 203K loans.
View Full Profile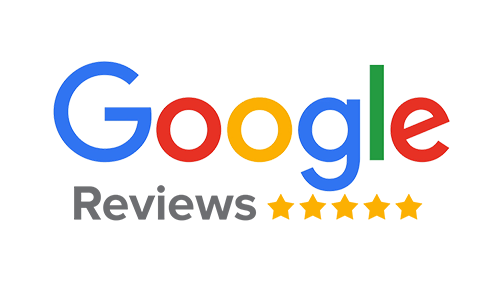 Adam Armstrong
Getting the lowest rate was the most important thing to me. I shopped 5 other lenders/brokers for my refinance. Brian was able to beat the other lenders by a significant margin....
Brent Galas
Brian, was very easy to work with for my refinance even thru this Covid time. All documents were easy to upload electronically and his processor was detailed for what was needed...
Jerred Lane
Brian has raised the bar to a whole new level. With time being precious, there are not many who have a lot of time to spare; he kept everything on point and on track.
NEED HELP NOW CLOSING YOUR HOME LOAN?
Mortgage Industry News and Information