Florida hosts such a vibrant real estate market that attracts homebuyers from all over the country and the world. Florida State has always held an allure for individuals eager to invest in their dream houses or find profitable real estate opportunities, thanks to its magnificent beaches, mild climate, and dynamic culture. However, because of these unique traits, navigating this industry can be both exciting and frustrating.
Understanding the many home loan alternatives available is an important part of prospering in Florida's real estate market. The diversified demographics in Florida demand a thorough understanding of the mortgage market, with a population coming from a variety of economic backgrounds and housing preferences. The choice of a home loan may have a considerable influence on a buyer's ability to secure their ideal property, manage their finances, and ultimately fulfill their homeownership ambitions. In this detailed article, we will dig into the complicated world of Florida's real estate market, concentrating on the critical function that home loans play.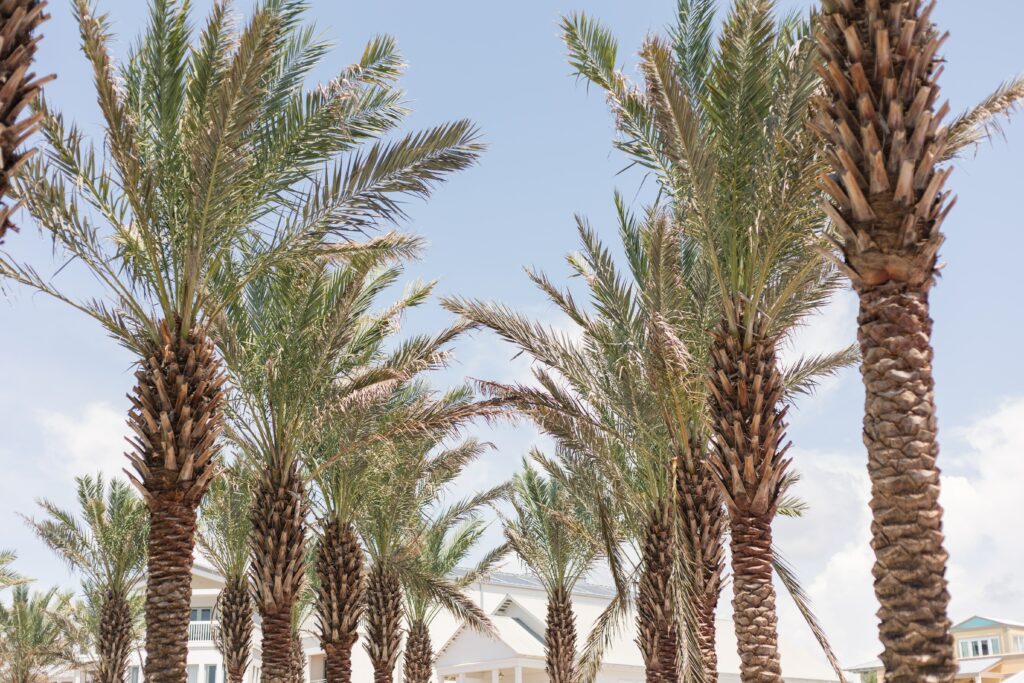 Florida's Real Estate Market
The Florida real estate market is a dynamic and ever-changing terrain with a wide range of possibilities and challenges for both homebuyers and investors. To effectively navigate this market, you'll need to have an extensive understanding of its present status, the variables driving it, and the main considerations for prospective buyers.
1. Housing demand and supply:
Florida's housing market is strong, owing to a mix of variables such as population expansion, job possibilities, and lifestyle preferences. This consistent demand has frequently exceeded housing supply, resulting in competitive markets in many regions.
2. Price trends:
In recent years, Florida's real estate market has seen consistent price growth. However, price patterns can vary significantly by location, with some places seeing fast appreciation while others stay more steady.
3. Regional variations:
The real estate market in Florida is tremendously diversified, with various patterns in different regions. Coastal locations, for example, tend to draw retirees and visitors, but metropolitan areas like Miami and Orlando are popular with young professionals and investors. Learning these differences is essential for making informed judgments.
Factors influencing the Florida market
1. Population growth:
The population of Florida has been gradually increasing, with both domestic and foreign migration contributing to the state's demographic development. This increase in population stimulates housing demand and creates chances for real estate investment.
2. Economic conditions:
Florida has a diverse economy with tourism, technology, and healthcare all playing important roles. The state's housing demand is mostly driven by job growth and economic stability.
3. Climate and lifestyle:
The state's popularity as a year-round tourist destination has a profound impact on the real estate market. The tropical climate and coastline beauty of Florida make it an attractive location for retirees and people wanting a laid-back, outdoor-oriented lifestyle.
Key considerations for homebuyers in Florida
1. Location preferences:
Homebuyers in Florida should carefully consider their preferred locations, taking into account factors like proximity to employment centers, schools, healthcare facilities, and recreational amenities.
2. Housing types and styles:
Florida has a wide range of housing alternatives from beachside condominiums to suburban single-family houses and urban apartments. It is important to understand the various options and how they fit into your lifestyle.
3. Investment potential:
The Florida real estate market provides investors with prospects for both short-term and long-term benefits. When evaluating real estate investments, you must analyze market statistics, rental yields, and the possibility of property value increases.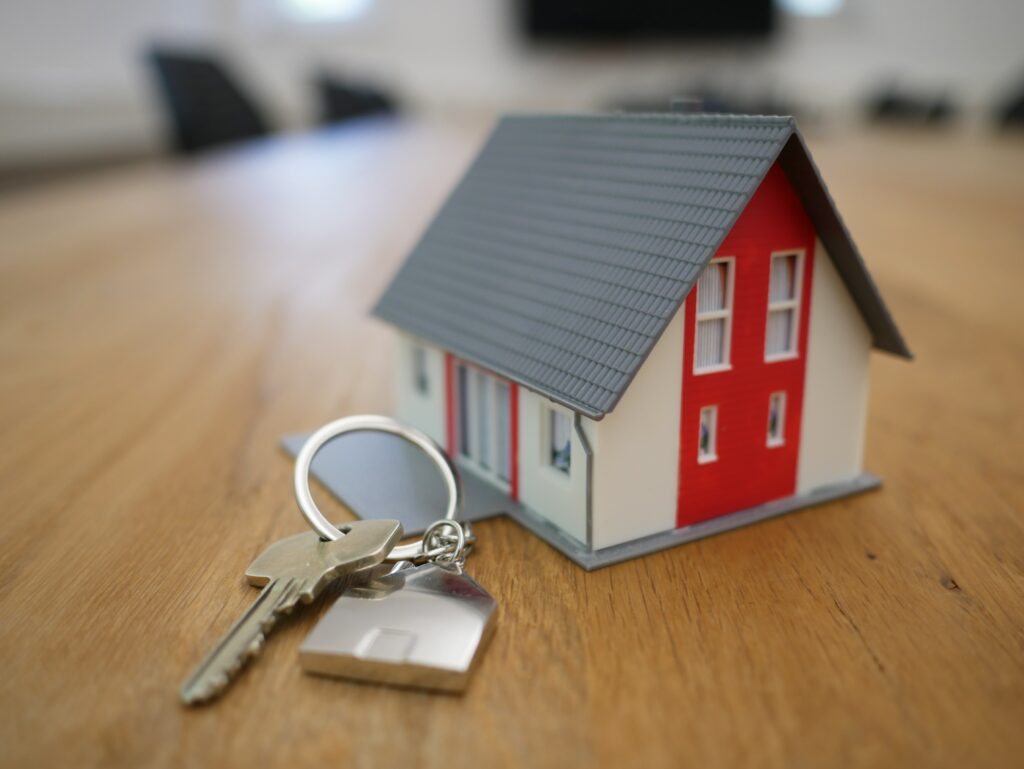 Types of Home Loans in Florida
Prospective buyers in Florida have various mortgage choices to select from when it comes to buying a property. Let's go over some options:
1. Conventional loans:
Conventional loans are one of the most common mortgage options in Florida. They are not backed by a government agency and typically require a higher credit score and a larger down payment compared to other loan types.
2. FHA loans:
FHA loans are intended to make homeownership more accessible, particularly for first-time purchasers. These loans require a lower down payment and have more flexible credit score requirements.
3. VA loans:
Veterans Affairs (VA) loans are accessible to qualified military veterans and active-duty service members. They often come with competitive interest rates, no down payment requirements, and relaxed credit score criteria.
4. USDA loans:
USDA loans have low mortgage rates and no down payment requirements. They are designed for homeowners in rural and suburban areas of the United States and are intended to encourage homeownership in less heavily populated regions.  
Interest rates and terms
Interest rates on home loans in Florida can vary based on the type of loan, your credit score, and market conditions. Fixed-rate mortgages lock in a consistent interest rate throughout the loan term, providing predictability for budgeting. Adjustable-rate mortgages (ARMs) offer lower initial interest rates but can change over time, potentially increasing your monthly payments.
2023 Down payment requirements
The down payment required for a Florida home loan depends on the loan type. Conventional loans normally need a 5% to 20% down payment on the buying price of the house. FHA loans could ask for as low as 3.5% down, although VA and USDA loans sometimes give 100% financing, requiring no down payment for qualified applicants.
Credit score and eligibility criteria
Lenders in Florida assess credit scores and credit history when evaluating loan applications. Conventional loans generally require higher credit scores (usually 620 or higher), while FHA loans are more forgiving and may accept credit scores in the 500s. VA and USDA loans also have flexible credit score requirements.
Importance of pre-approval
Before starting your home search in Florida, obtaining pre-approval for a mortgage is highly recommended. Pre-approval provides a clear understanding of your budget, helps you compete in a competitive market, and demonstrates to sellers that you are a serious buyer.
Choosing the Right Home Loan
Selecting the right home loan is a crucial step in the home-buying process, and it requires careful consideration of your financial situation, an understanding of available loan options, and consultation with mortgage professionals who can guide you through the process.
Evaluating personal financial situation
1. Income and budget considerations:
Before choosing a home loan in Florida, it's essential to assess your current income and create a realistic budget. Understanding your financial capacity will help you determine how much you can comfortably afford as a monthly mortgage payment.
2. Credit score assessment:
Your credit score has a huge effect on loan acceptance and interest rates. Get a copy of your credit report, make sure it is accurate, and, if necessary, work on enhancing your credit score. A higher credit score generally leads to better loan conditions.
Understanding loan options
1. Advantages and disadvantages of each loan type:
Florida offers a range of loan options, each with its own set of advantages and disadvantages. For example, conventional loans may offer lower interest rates for borrowers with strong credit, while FHA loans require lower down payments but may come with higher upfront costs. VA and USDA loans have unique benefits for eligible applicants.
2. Comparing interest rates and fees:
When considering a home loan, make sure to examine interest rates and related expenses. Even a slight variation in interest rates can have a major impact on your monthly mortgage payments throughout the life of the loan. Pay attention, and take into account all fees, including closing charges and mortgage insurance payments.
Consultation with mortgage professionals
1. Mortgage brokers vs. lenders:
In Florida, you can engage with lenders directly or use a mortgage broker. Mortgage brokers have access to a wide range of loan products from several lenders, which may help you find the best loan terms. Working directly with a lender, on the other hand, can help to speed up the process.
2. Gathering loan offers:
To make an informed decision, it's advisable to gather loan offers from multiple lenders or brokers. Request loan estimates that describe the terms and fees connected with each loan. This makes sure you can compare offers and choose the one that best fits your financial objectives and budget.
Some of the Best Florida Mortgage Lenders 2023
Home Loan Application Process
Applying for a house loan in Florida is an organized procedure that calls for meticulous attention to documents, underwriting, transparency, and timeline adherence. Understanding the stages required may help to speed up the application process and boost the chances of a loan acceptance.
Documentation requirements
1. Proof of income:
Florida lenders will require proof of your income, such as pay stubs, W-2 forms, tax returns, and any other sources of income. Self-employed borrowers may need to provide profit and loss statements.
2. Credit history:
A detailed credit history is essential for loan approval. Lenders will go through your credit report to determine your creditworthiness. Check your credit record for inaccuracies, they might have an unfavorable effect on your loan application.
3. Employment verification:
Lenders will verify your employment history and stability. Be prepared to provide employment verification documents such as pay stubs or employment letters.
4. Asset documentation:
You have to disclose your assets, which include bank statements, investment accounts, and any other financial holdings. Lenders use this information to determine your capacity to make down payments and fund closing fees.
Loan underwriting process
The underwriting procedure begins once you've filed your loan application and are given all required paperwork. During underwriting, a lender's team of professionals examines your financial information, credit history, and the property you want to acquire. They decide your eligibility and the terms and conditions of the loan.
Importance of transparency and accuracy
Transparency and accuracy are critical throughout the loan application process. Provide complete and truthful information to your lender to avoid delays or potential issues during underwriting. Any discrepancies or omissions may raise red flags and result in further inquiries, potentially slowing down the process.
Timelines and potential delays
Timeliness is crucial when applying for a home loan in Florida. Delays can occur for various reasons, including missing documentation, credit issues, or property appraisal discrepancies. To expedite the process, maintain open communication with your lender, promptly provide requested documents, and address any issues that arise promptly.
Down Payment Assistance Programs
Down payment assistance programs may be a significant resource for aspiring homebuyers in Florida's real estate market, especially for those wanting to overcome financial hurdles to homeownership. Understanding their qualifying criteria, and their benefits and drawbacks is essential for people looking for down payment help.
Eligibility criteria and application process
Income, credit score, and the location of the home you want to purchase might all affect your eligibility for down payment help programs in Florida. Applicants are frequently required to satisfy particular income limitations, attend homeownership education classes, and obtain mortgage pre-approval. The application process involves submitting documentation to verify eligibility and may require you to work with an approved lender or housing agency.
Benefits of down payment assistance
1. Affordability: Down payment assistance programs can dramatically lower the financial burden of house ownership, making it more accessible to individuals and families with modest finances.
2. Lower upfront costs: Many programs provide grants or low-interest loans that do not have to be returned until the property is sold or the mortgage is refinanced, minimizing the original cash outlay.
3. Increased buying power: With down payment aid, buyers may be able to qualify for greater loan amounts, allowing them to look at a broader choice of houses.
Potential limitations and drawbacks
1. Eligibility constraints: These programs often have income and credit score limits, which may exclude some potential homebuyers.
2. Limited availability: Funding for down payment assistance programs is often limited, and once it's exhausted, no further assistance can be provided.
3. Repayment requirements: Some programs may require borrowers to repay the assistance if they sell the home or refinance within a certain timeframe, potentially impacting the long-term financial benefits.
4. Competitive application process: Due to the popularity of these programs, the application process can be competitive, and not all applicants may receive assistance.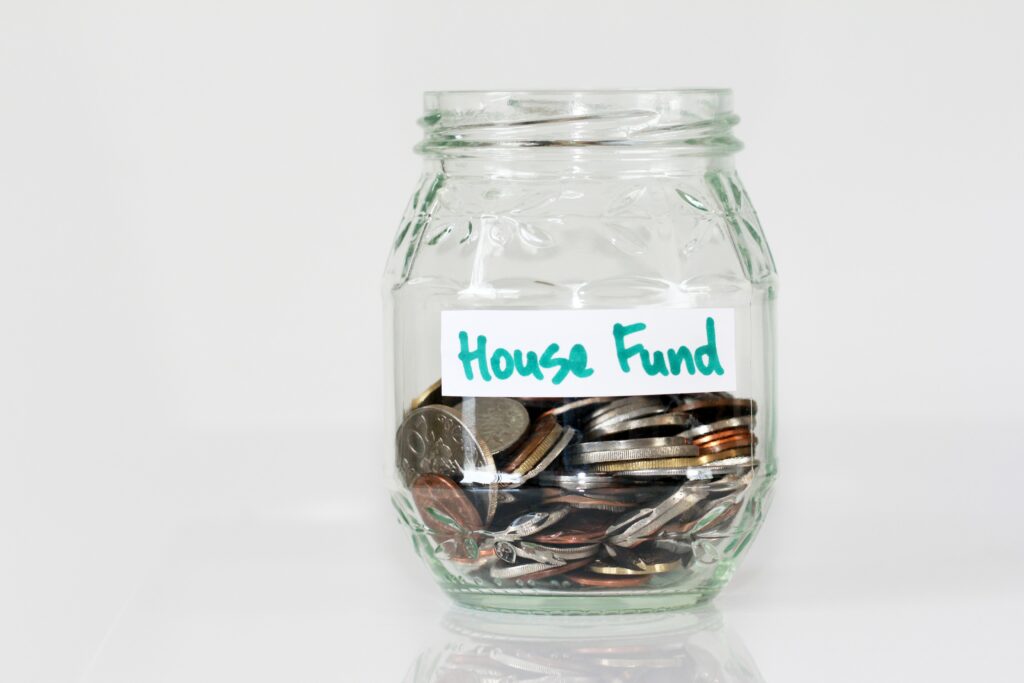 Home Loan Tips for First-Time Buyers
For first-time homebuyers in Florida, the journey to homeownership can be both exciting and challenging. To navigate the process successfully, you have to be well-informed so you can make strategic decisions. Here are some valuable tips for first-time buyers in the Sunshine State:
Understanding closing costs
Closing costs can catch first-time buyers by surprise if they are not adequately prepared. These costs typically include expenses such as appraisal fees, title insurance, attorney fees, and more. Understanding what closing costs entail and budgeting for them can prevent financial stress at the closing table.
Negotiating with lenders
Don't be afraid to negotiate with lenders. When shopping for a mortgage, obtain loan estimates from multiple lenders and compare interest rates, fees, and terms. Use this information to leverage negotiations and potentially secure more favorable loan terms. Remember that even a small reduction in interest rates can translate into significant savings over the life of your loan.
Home inspection and appraisal considerations
Invest in a thorough home inspection to identify any potential issues or needed repairs. This step is crucial to ensuring you are making a sound investment and not inheriting costly problems. Additionally, understand that a home appraisal is an essential part of the lending process. It confirms the property's value and can impact your loan approval.
Long-term financial planning
Homeownership extends beyond the closing date. It's essential to have a long-term financial plan in place. Consider factors like property taxes, insurance, maintenance costs, and potential future home improvements. A solid financial plan will help you manage your new responsibilities as a homeowner.
Avoiding common pitfalls
Overextending financially, failing to factor in homeowner's insurance rates (which can be higher owing to the state's environment), and failing to anticipate the possibility of property taxes increasing over time are common problems for first-time buyers in Florida. Furthermore, avoid making major financial changes, such as establishing new credit lines, during the home-buying process, as this might have an impact on your mortgage application.
Conclusion
Florida offers a diverse and dynamic real estate market, but it's crucial to make informed decisions. The choice of a home loan, the understanding of market trends, and the ability to anticipate external factors can significantly impact your real estate investment. Being well-informed allows you to successfully navigate the market and achieve the greatest potential deal for your future home.
The Florida real estate market may be difficult to navigate, especially for first-time buyers or those new to the state. As a result, getting expert advice is strongly advised. Real estate agents, mortgage brokers, and financial consultants may all give useful information to assist you in making the best decisions during the home-buying process. Don't be afraid to contact these professionals if you want to make a smooth and economically viable shift into Florida's dynamic real estate market. Your goal of becoming a Florida State homeowner may become a reality with the correct information and assistance.
About the Author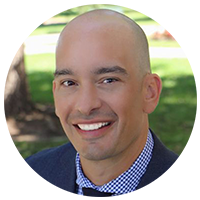 Brian Quigley
NMLS# #244003
Brian Quigley has been in the Denver mortgage industry since 2003. Customer satisfaction has been his top priority while guiding clients through the home loan qualification process. He is proficient in all types of mortgage financing including FHA/VA, Conventional, USDA, Jumbo, Portfolio, 1031 Exchanges, Reverse Mortgages, Refinancing, Construction loans, and FHA 203K loans.
View Full Profile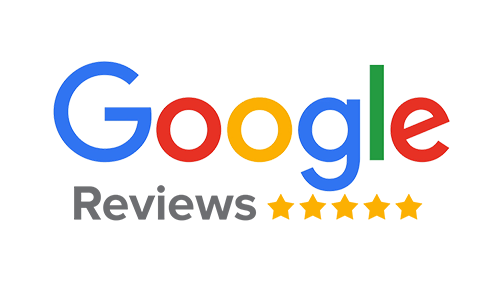 Adam Armstrong
Getting the lowest rate was the most important thing to me. I shopped 5 other lenders/brokers for my refinance. Brian was able to beat the other lenders by a significant margin....
Brent Galas
Brian, was very easy to work with for my refinance even thru this Covid time. All documents were easy to upload electronically and his processor was detailed for what was needed...
Jerred Lane
Brian has raised the bar to a whole new level. With time being precious, there are not many who have a lot of time to spare; he kept everything on point and on track.
NEED HELP NOW CLOSING YOUR HOME LOAN?
Mortgage Industry News and Information