A distinctive and cutting-edge government project, the Good Neighbor Program of the Federal Housing Administration (FHA), commonly referred to as the "Good Neighbor Next Door" initiative, aims to build communities and encourage some public officials to own homes. The U.S. Department of Housing and Urban Development (HUD) established this program to give qualified teachers, firemen, EMTs, and law enforcement personnel the opportunity to buy homes at a considerably discounted cost.
The FHA Good Neighbor Program has two main objectives. The first important issue it tackles is how to provide those professionals who dedicate their lives to public service with affordable housing. The initiative lessens their financial responsibilities and encourages them to live and work in the communities they serve by facilitating homeownership for them. Second, the initiative aims to strengthen community development by increasing the number of government employees in underprivileged and troubled areas. The idea is that their dedication and involvement can spark beneficial change, creating safer, more energetic neighborhoods. In this article, we will explore the FHA Good Neighbor Program, delving into the eligibility criteria and the application process and providing valuable insights on the advantages, who can participate, and how.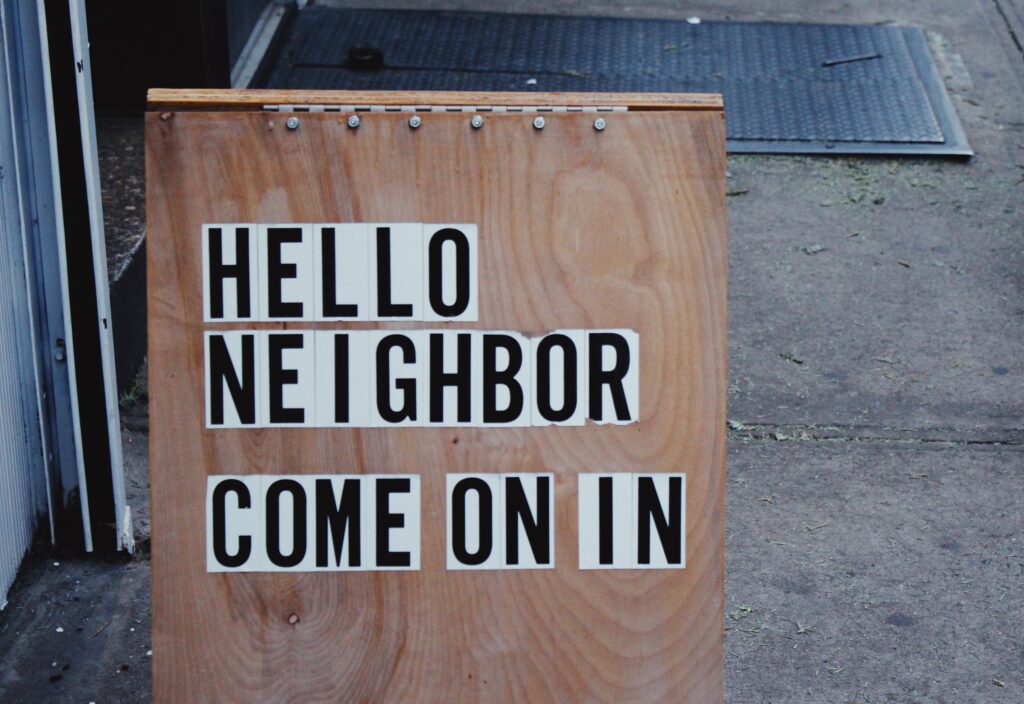 Eligibility and Participants
The Good Neighbor Program is open to a select group of essential public servants. The following professions are eligible to participate:
Law Enforcement Officers
Teachers at all levels
Firefighters
Emergency Medical Technicians (EMTs)
The Good Neighbor Program Application Process 2023
The Good Neighbor Program application process is simple, but participants must follow the instructions to ensure eligibility and participation. Here's an outline of the application procedure:
1. Property Search: Locating HUD-owned properties that are up for grabs under the program is the first step. HUD classifies particular properties as eligible in locations that require community revitalization.
2. Real Estate Agent: Participants should collaborate with a competent real estate agent who is familiar with the program and its regulations to help in the home-buying process.
3. Mortgage Pre-Approval: Participants are required to get mortgage pre-approval from an FHA-approved lender prior to submitting an offer on a property. It'll prove your financial readiness.
4. Offer Submission: Once participants find a suitable property, they can submit an offer through their real estate agent. HUD reviews the offers, and if multiple offers are received, a lottery may be used to select the buyer.
5. Property Purchase: If the offer is accepted, the sale can move forward. The rules of the Program necessitate that they keep the property as their primary place of residence for a minimum of three years.
2023 Selection Criteria and Preferences
The Good Neighbor Program employs specific criteria and preferences to determine the selection of eligible participants. These include:
1. Eligibility Verification: Applicants have to show their eligibility by submitting the required paperwork and certifications, such as evidence of employment as a police officer, teacher, firefighter, or EMT.
2. Priority Preferences: The program provides priority preferences, guaranteeing that individuals most in need or most likely to have a substantial positive impact on the community are given priority when receiving qualifying properties. For instance, teachers or first responders who plan to work in designated "revitalization areas" often receive preference.
3. Lottery System: In cases where multiple eligible participants submit offers for the same property, a lottery system is used to ensure fairness in the selection process. This lottery helps avoid any bias and promotes equal access to the program's benefits.
Benefits and Incentives
Mortgage Assistance
One of the primary benefits of the FHA Good Neighbor Program is the substantial mortgage assistance it provides to eligible participants. The program's participants can obtain mortgage financing for their home purchase with the backing of the Federal Housing Administration (FHA). This FHA-insured mortgage feature reduces the down payment requirements to as low as $100 and offers competitive interest rates. This assistance significantly lowers the financial barriers that often prevent public servants from becoming homeowners. As a result, it empowers them to secure a place of their own and invest in their communities.
Homeownership Opportunities
For many public servants, homeownership can be a distant dream due to the high cost of housing in the areas they serve. The Good Neighbor Program turns this dream into reality. The program makes homeownership affordable for those who devote their life to public service by providing HUD-owned properties at a significant discount, frequently up to 50% off the market value. This lessens their financial obligations and those of their families, and it also enables them to build secure houses in the neighborhoods they serve. Stronger links and connections with neighbors are fostered by a sense of ownership and belonging, which enhances community vitality and security.
Community Involvement and Impact
The Good Neighbor Program goes beyond merely providing homeownership opportunities; it promotes active community involvement and engagement. Public officials who reside in the communities they serve can greatly influence local development. Police officers can improve public safety, teachers can advance education, firefighters can react to situations more quickly, and EMTs can offer emergency medical attention. Their commitment and presence can inspire positive change, helping transform distressed neighborhoods into thriving, secure communities. This program serves as a catalyst for community development, encouraging public servants to invest not only in their homes but also in the well-being of their neighbors.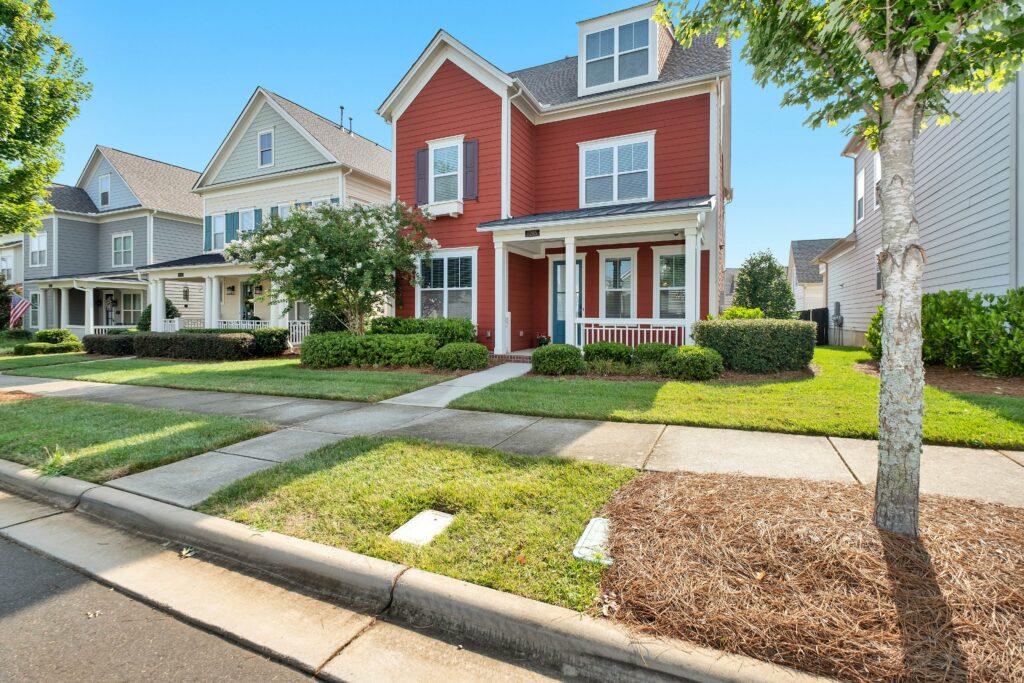 HUD-Approved Homes
Characteristics of Eligible Properties
HUD-approved homes are at the core of the Good Neighbor Program. These assets are often found in places where community revitalization is prioritized. Size, type, and condition can all vary greatly among them. While some are single-family homes, others could be apartments or townhomes. The fact that they are HUD-owned properties and satisfy the requirements for program eligibility is their shared characteristic.
Availability and Location
The availability of HUD-approved homes can fluctuate based on the housing market and HUD's inventory. These homes are strategically located in areas that require community redevelopment, often in neighborhoods with lower property values. The aim is to encourage public servants to invest in these areas, positively impacting the community's overall development.
Conditions of Purchasing a HUD Home
To participate in the Good Neighbor Program, eligible public servants must purchase HUD-approved homes at a significant discount. They must, however, meet certain requirements, such as making the property their primary place of residence for a minimum of three years. This requirement exists to make sure that program participants actively contribute to the development and well-being of the community. Participants may be required to pay back some of the discounts they obtained if they don't fulfill these standards.
Inspection and Rehabilitation Requirements
Before purchasing a HUD home through the Good Neighbor Program, participants are encouraged to conduct thorough inspections to assess the property's condition. While HUD homes are typically sold in "as-is" condition, participants can request repairs if necessary. It's important to note that any rehabilitation or repairs may be at the expense of the program participant, but these investments often result in increased property value and a safer, more comfortable living environment.
Program Challenges and Criticisms
Limited Availability of Homes
The lack of HUD-approved properties is one of the main issues with the FHA Good Neighbor Program. The program's qualifying rules limit the pool of possible buyers to a small number of public staff, which, in turn, restricts the number of properties designated for this use. Furthermore, HUD-approved homes are frequently concentrated in particular neighborhoods where community rejuvenation is most necessary. As a result, there may be fierce competition for these homes, making it difficult for some qualified participants to locate appropriate residences.
Competition and Demand
Some professionals, like law enforcement personnel, educators, firefighters, and emergency medical technicians, have a greater demand for HUD-approved homes because of the program's distinctive advantages and incentives. Due to the high demand, there may be numerous qualified buyers who are interested in the same property, which is why HUD uses a lottery mechanism in these situations to assure fair distribution, although not everyone is eligible for a home under this program. The program's competitive nature can be discouraging for those who are unsuccessful in their home-purchasing endeavors.
Regulatory Hurdles
It can be difficult to navigate the Good Neighbor Program's regulatory structure. Participants must abide by a number of requirements, such as making the property their principal residence for a minimum of three years. The discount granted could be repaid if these requirements are not met. This necessitates that participants comprehend and carry out their responsibilities to the program, which can be a difficult challenge for some.
Potential for Abuse or Misuse
Despite its well-intentioned goals, the Good Neighbor Program is not immune to potential misuse or abuse. Some individuals may attempt to participate in the program without genuine intentions of contributing to community development. There have been cases of participants who purchased homes through the program only to quickly resell them for a profit, thereby circumventing the program's purpose. To combat this issue, the program's administrators must rigorously monitor participants' compliance with program requirements and maintain the integrity of the initiative.
The Future of the FHA Good Neighbor Program
Possible Expansions and Improvements
The future of the FHA Good Neighbor Program holds the promise of further expansion and improvement. As the need for community development and affordable homeownership remains paramount, there is potential for the program to broaden its scope to include additional professions or to provide further incentives for program participants. Expanding eligibility criteria to include other essential public servants, such as healthcare workers or social workers, could enhance the program's impact and reach.
Furthermore, the program may explore ways to provide more extensive support for participants, including additional financial incentives, grants for home repairs and upgrades, and increased access to affordable mortgage options. Such improvements would make it even more attractive for public servants to participate and further their contributions to community development.
Legislative Changes and Updates
Legislative changes and updates are crucial for the continued success and relevance of the Good Neighbor Program. Policymakers should regularly assess the program's effectiveness, monitor its impact on communities, and adapt its guidelines as needed to address evolving challenges. Legislative changes may encompass adjustments to discount percentages, eligibility criteria, or the types of properties available through the program.
How the FHA Good Neighbor Program Stands Out
The FHA Good Neighbor Program stands out in several ways:
Community Engagement: Unlike many other housing programs, the Good Neighbor Program places a strong emphasis on community engagement. It encourages public servants to actively contribute to community development by living in the neighborhoods they serve.
Targeted Professions: The program specifically targets law enforcement officers, teachers, firefighters, and EMTs. By focusing on these essential roles, it directly addresses the needs of the community and enhances public safety, education, and emergency response.
Substantial Discounts: The program offers substantial discounts on HUD-owned homes, often up to 50% off market value. This makes it an attractive option for public servants who may otherwise struggle to afford homeownership.
Holistic Approach: The Good Neighbor Program takes a holistic approach to community development. It not only facilitates homeownership but also encourages public servants to invest in their neighborhoods, creating a strong, positive impact on local communities.
Lessons for Policymakers and Communities
The Good Neighbor Program offers valuable lessons for policymakers and communities:
Community Investment: Policymakers can learn that investing in the housing and homeownership of public servants in distressed areas can lead to significant community revitalization and improvement.
Collaboration: Communities and local organizations can take inspiration from the program's success and work collaboratively with public servants to address local challenges and foster growth.
Sustainability: The program's long-term success relies on regular assessments, legislative changes, and adaptability to market conditions. Policymakers must recognize the importance of sustainability in housing and community development initiatives.
Conclusion
The FHA Good Neighbor program offers substantial benefits, including mortgage assistance, affordable homeownership opportunities, and the chance to become actively engaged in the very communities they serve. By providing HUD-approved homes at a significant discount, the program eases the financial burden of homebuying and transforms an ambitious dream into reality for those who work tirelessly to better our society.
The program's significance extends beyond individual participants; it is intrinsically tied to the vitality of communities. Strong and prosperous communities rely on the engagement and investment of their residents, and the Good Neighbor Program actively encourages just that. Public servants who live in the neighborhoods they serve become more than just residents; they are engaged neighbors committed to enhancing community safety, education, healthcare, and emergency response.
By fostering stronger communities, the program contributes to safer streets, improved schools, quicker emergency response times, and overall neighborhood revitalization. It exemplifies the transformation of distressed areas into thriving, secure communities. The program's holistic approach to community development empowers participants to be active contributors, leading to trust, mutual support, and a sense of unity among residents.
Policymakers must recognize the importance of sustainability in housing and community development initiatives and work to adapt the program to address evolving challenges and opportunities. Communities and local organizations can draw inspiration from the program's achievements, collaborating with public servants to address local challenges and foster growth. Awareness of the program's existence and its positive impact is crucial to encouraging eligible public servants to participate and to fostering community involvement and development.
About the Author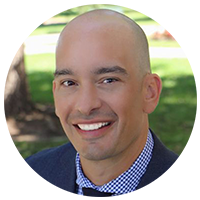 Brian Quigley
NMLS# #244003
Brian Quigley has been in the Denver mortgage industry since 2003. Customer satisfaction has been his top priority while guiding clients through the home loan qualification process. He is proficient in all types of mortgage financing including FHA/VA, Conventional, USDA, Jumbo, Portfolio, 1031 Exchanges, Reverse Mortgages, Refinancing, Construction loans, and FHA 203K loans.
View Full Profile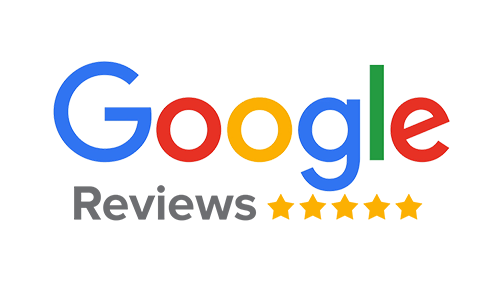 Adam Armstrong
Getting the lowest rate was the most important thing to me. I shopped 5 other lenders/brokers for my refinance. Brian was able to beat the other lenders by a significant margin....
Brent Galas
Brian, was very easy to work with for my refinance even thru this Covid time. All documents were easy to upload electronically and his processor was detailed for what was needed...
Jerred Lane
Brian has raised the bar to a whole new level. With time being precious, there are not many who have a lot of time to spare; he kept everything on point and on track.
NEED HELP NOW CLOSING YOUR HOME LOAN?
Mortgage Industry News and Information