VA Construction Loans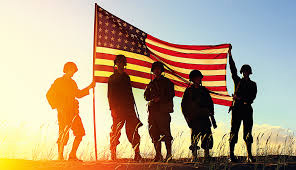 You can acquire a VA loan for building the home of your dreams, but keep in mind it is not a necessarily an easy path. You will have to overcome a few hassles and hurdles to fulfill your dream of building a home. Borrowers who are qualified to acquire VA loans can instantly acquire their VA loan entitlement to gain a mortgage to construct their new house.
Acquiring a VA loan can sometimes be difficult as the final decision of giving out these loans is totally up to the lenders who give them out. One of the biggest reasons why some lenders try to steer clear from giving these construction loans is that they believe it to be a risky endeavor. This doesn't necessarily mean that your chance of acquiring a VA construction loan is slim. In fact, upon research, you will find more than enough lenders who are willing to give these loans.
The One Time Close Program (OTC)
We have made it easier for veterans to acquire construction to permanent loans, making sure that they do not have to look anywhere else. You can obtain these loans for site-built homes, modular homes, and newly manufactured homes that fall under the umbrella of OTC program.
What makes the (OTC) program so great is the fact that it fulfills the ever-increasing demands of today's market when it comes to new housing by combining the affordability and low-down payments of USDA/VA/FHA programs.
You can utilize the (OTC) program for financing lot purchases, interim construction, and permanent loans. This will make sure that you do not need to give any additional closing costs and second closings. You will not even require reappraising.
Features
(OTC) does not require the dealers or builders to give out large sums of down payments. They will not even need to offer high variable rates for construction loans, hoping that the credit situation of the borrower stays steadfast for refinancing into permanent loan. Mentioned below are some important features of one time close (OTC)
The rates are fixed and relatively low for FHA/VA/USDA
The rate will be finalized and locked before the construction and closing of the loan
The borrower will not have to pay any mortgage payments during the period of construction
The dealer or the builder will not even have to pay interest payments for the construction during its duration
The loan will be in place 100 percent before construction
Why You Need This Program! Benefits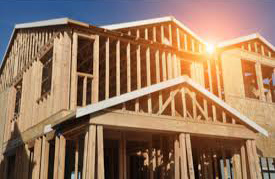 The (OTC) program contains numerous benefits for veterans, which means that choosing it will be one of the best choices you will make for yourself and your family. Not only will you be able to reap the benefits of this program as soon as you choose it, you will gain its benefits down the line as well. What makes the (OTC) stand out is its unique ability to make things easier on the borrowers and builders. Unlike other programs, the borrowers do not feel the constant burden of paying huge sums of money back to their lenders. The program is structured in a way to make sure that the borrowers can make their payments with the greatest of ease. There are numerous benefits that make the one-time close program so great, let s discuss these benefits in some detail below.
1. You Will Save Money
You will save a significant sum of money by choosing the (OTC) program. The reason behind that is simple, the approval and underwriting process is simple and straightforward, there is only one pair of closing costs and just one appraisal. The absence of second closing is great as there is not any redundancy present in the process, which means that borrowers will not only be able to save money, but time as well.
2. Reduced Risk of Interest Rate
You will not have to bear the risk of a high interest rate during the construction or renovation of your house since the interest rate is already locked before the single closing. Homes can become less affordable if their rates increase during construction, essentially jeopardizing the loan.
3. You Will Not Have to Pay During Construction
One of the best advantages of the one-time close program is the fact that you will not need to pay until the renovation or construction of your home is complete. You can take a relaxed breath once your loan is final. Buyers find this element to be a great selling point as no one wants to make final payments until they see the final closing documents of their home.
4. Low Interest Rates
(OTC) construction programs have the backing of the VA and the FHA, which means that the prices are relatively lower. People should seek these kinds of loans if they want to construct their houses at affordable rates.
5. No Re-Qualification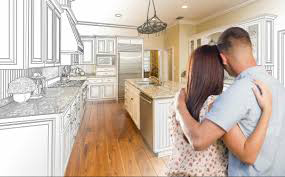 Do not worry about re-qualifying once your loan is in the right place and the closing is complete. Buyers often must re-qualify with most construction to permanent loans once the construction phase is completed. This is a concern that buyers can be free of when they choose the (OTC) program. They will be able to enjoy and prepare living in their newly built home without any major concerns of any item influencing the approval of their loan.
As discussed earlier, you can easily eliminate payments for two different sets of closing by acquiring an (OTC) loan. You will have complete knowledge about the loan prior to the construction of your house, which always proves to be a huge relief.
Eligibility and Ineligibility
Finding out the eligibility and ineligibility of construction types is extremely important for any veteran who is looking to build a new house. They can make a well-informed decision based on the eligibility criteria and make sure that they are able to avoid any pitfalls during the construction of their house. Let us discuss the eligible and ineligible construction types below.
Eligible Construction Types
The applicants should occupy and own the subject property as principal residents.
New Modular construction
New manufactured construction
Stick built housing/ new site
Ineligible Construction Types
There aren't any multi units
Condominiums are ineligible
You cannot manufacture single wide homes
Constructing more than one homes in a single lot is not allowed
Land Specifications
Can be Free and Clear
Purchased recently with a loan
You can purchase land if:
From a third party
From the builder/retailer simultaneously
All the standard gift guidelines are applied for USDA/VA/FHA if it is gifted
Land Equity
USDA/VA is not applicable because the loan is 100% financing
FHA: The borrowers down payment will be used for land equity
Seller Concessions
USDA/FHA: 6 percent
You cannot exceed the VA 4 percent including the VA items that are allowed
FHA
You will need to pay a down payment of 3.5 percent if you do not own the land. The borrower owning the land can form the transaction to enable himself or herself to make purchases without spending any money from their pockets.
USDA/VA
Just like the FHA, the USDA/VA can be followed to maximum guidelines. Borrowers can make use of seller concessions to formulate transactions that enable them to buy without spending any money from their pockets.
Builder/Retailer Terms
The transaction between the parties involved must be at arm's length
The parties should not be related to each other. Employer/Employee relationships would be ineligible as well.
Borrowers are not allowed to involve themselves during the construction process. Nor are they responsible for hiring the workforce that will construct their house.
The retailer/builder should act as general contractor, which means that they are solely responsible for site improvements and the completion of the house.
Time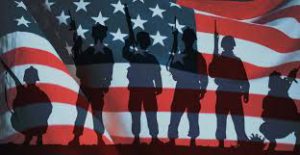 There are varying factors that decide the timeframe of the construction. The maximum timeframe for construction is nine months. There are some homes that make 4 months to build, while other take anywhere between 6 to 9 months. There is not any one size fit all time frames set for construction. There are subjective factors like geography weather and location that play a huge role in the construction of a house. You might even see a smaller house taking too much time to build while a larger house getting built in relatively little time.
Target Market
This program is for home owners and home buyers who are looking for an affordable option for the first time. These first-time homeowners and home buyers will not need any down payment options, and even if they do, they would be extremely low.
Contrary to common knowledge the (OTC) is a dealer/builder program more than a borrower loan program. The risk involved in this program is little to low and a huge segment of the market is penetrated through it.
Process
There are basically 3 phases of the OTC program's process. They are:
Builder registration and loan calculation
Credit underwriting
Construction underwriting
Skipping through any of these phases will prove to be a bad decision and will become a major roadblock for the construction of your house. The process is extremely easy and can be followed by virtually anyone.
Dos and Don'ts of One Time Close (OTC)
Do
Consider getting someone becoming the main point of contact for the (OTC) loans as these loans have multiple moving parts and are complex.
Set expectations for your (OTC) loans. These loans take considerable time to arrive, however, they fulfill your promise and over deliver as well.
Don't
Subordinate financing is not allowed
Let the borrower know that they cannot get funds, transactions, or reimbursements from the (OTC) loan
Make sure that construction does not take place before closing
Do not allow someone from your family to become the builder.
Do not let the borrowers become contractors or builders. They are not even allowed to get their sub-contractors for the construction of the house.
VA Renovation
Overview
Through the VA renovation mortgage, veterans can refinance or purchase homes including non-structural repairs or minor renovations. You should keep in mind that the total renovation cannot exceed $50,000 dollars. This includes the inspection fees and the contingency funds as well. However, there is no minimum limit set for the cost of renovations.
Why You Need this Program!
Finding the perfect home looks like an impossible endeavor to a lot of buyers as it is extremely difficult to find homes that are ready for moving in. There are some cases where people can find homes that are move in ready, but they are usually extremely expensive. Then there are fixers uppers, some people find them appealing but when it comes down to cost of repairs, they are virtually unaffordable.
VA loans are perfect for people who have fixer uppers in sight and are willing to repair them. The VA renovation loan program will make sure that you get the necessary funding to make repairs and renovations to your potential house. However, keep in mind that these repairs should be out of necessity and not for luxury.
Anyone who is VA eligible can easily attain this loan without any hassles. A slight drawback of the renovation loan is the fact that it can sometimes be different to find a suitable and reasonable lender for it. This does not mean that acquiring VA Renovation loans is impossible, it simply means that you will have to keep a sharp eye and show determination when searching these loans.
This program is perfect for veterans who are looking to get their homes renovated, especially if the renovation is minor. This program would also prove to be a great choice for you if you are looking for short sales and foreclosures. Mentioned below are some other features of this program that will be extremely helpful for you.
It will help in making minor improvements to homes that are outdated
Homes that require TLC will greatly benefit from this program
This program will also allow you to make cosmetic improvements to your house as well
Different Kinds of Eligible Improvements
Repairing sewerage systems and connection to public water
Eradicating safety and health hazards
Eliminating obsolescence
Making improvements in functions and modernizing
Replacing or repairing heating, plumbing, air conditioning, or other electrical systems
Making changes for people with disabilities
Making improvements in energy conservation
Installation of smoke detectors
Removal or repairs of swimming pools
Installing dishwasher, oven, cook top, refrigerator, microwave oven, or any other household appliance
Downspouts, gutters, and siding
Improvements That Are Ineligible Under the VA Loan
Mentioned below are the improvements that are ineligible under a VA loan program. Major alterations or renovations are not allowed under this program. Some of them are as follows.
Gazebos
Photo murals
Satellite dishes
Tree surgery
Barbecue pits, hearths, or outdoor fireplaces
Tennis courts
Bath houses
New swimming pools
Any repair for self help
Luxury or recreational improvements
Mold remediation
Installation or repair of private water systems
Moving a structure to another foundation
Repairs that take up to or more than 4 months
Eligible and Ineligible Property Types
Mentioned below are the eligible and ineligible property types that fall under the VA renovations loan program
Eligible
Manufactured housing
Primary residence (2 units) Attached or detached
Primary residence (1 unit) Attached or detached
Ineligible
Mobile homes
Investment properties
Condos
Co-ops
Mixed use properties
Relocation of structures
Razed homes
Demolished homes
3 to 4-unit properties
Time for Construction
The work should begin in no more than 30 days since the agreements execution.
Work is not allowed to stop for a period longer than thirty successive days.
It is important that the work does not exceed 120 days or 4 months from the agreed upon date written on the agreement.
Contractor Rules/ Contract Details
It is important that the contractor and borrowers do not have conflicting ideas or interests and all the transactions are held at the length of an arm. No family members can be employed or become borrowers in the business of the contractors.
Let us look at some rules and details that are important to contractors
The builder or general contractor must register themselves in the VA
Multiple builders or contractors are not allowed
In case there is a situation where multiple contractors are required, one contractor will become the general contractor while others will become subcontractors.
Obtaining multiple bids is not a requirement, however, it is a strong recommendation
Builders should have enough insurance up to 100,000 dollars or more under an insurance policy of general liability insurance
Builders should be able to provide detailed estimates for the repairs. They should be able to break down the cost of labor and materials as well. Additionally, they will also need to be specific about the cost of the permit and the repair.
It is important to remember that each municipality or state has different licensing requirements. It would be wise to check the requirements of the state before proceeding with any repairs.
Appraisal
You cannot order the appraisal before obtaining the contractor/builder VA identification numbers.
It is important that the appraiser reviews the cost estimates and the proposals of the contractor
Any changes or modifications to the bid of the contractor should be reviewed thoroughly and present in the report
It is the responsibility of the appraiser to include proposals in the appraisal report as an exhibit
Appraisers should inform the mortgagee about any safety and health issues present in the property, especially if they are not written on the proposal
VA appraisers should complete final inspections as soon as the property is completely ready
It is essential that the appraiser provides" as is" value of the property in the comments of the report
The appraiser must address any added repairs in the report and make sure that those repairs are complete before closing.
Costing
Fees/Costs
The following fees and costs are present and can be financed in VA renovation programs
Cost of renovation and repairs
Fees for inspection
Fees or title update
Permits
Look at the list of fees and costs that you cannot finance under VA renovation
Feasibility study
Consultants fee
Professional engineering and architectural fees
Mortgage payment reserves
If you have any questions about either a VA Construction Loan or a VA Renovation loan and how to get started, call me direct at 720-524-3215 or email me at loans@beaconlending.com
Thank you for your service!
More Articles
About the Author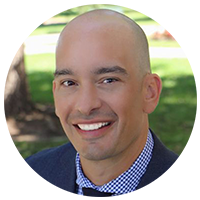 Brian Quigley
NMLS# #244003
Brian Quigley has been in the Denver mortgage industry since 2003. Customer satisfaction has been his top priority while guiding clients through the home loan qualification process. He is proficient in all types of mortgage financing including FHA/VA, Conventional, USDA, Jumbo, Portfolio, 1031 Exchanges, Reverse Mortgages, Refinancing, Construction loans, and FHA 203K loans.
View Full Profile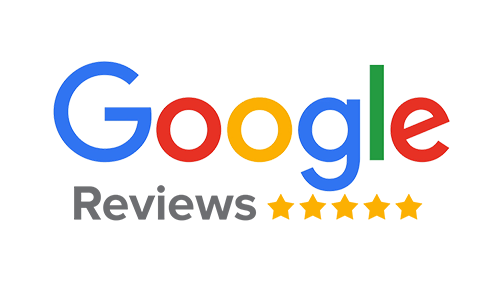 Adam Armstrong
Getting the lowest rate was the most important thing to me. I shopped 5 other lenders/brokers for my refinance. Brian was able to beat the other lenders by a significant margin....
Brent Galas
Brian, was very easy to work with for my refinance even thru this Covid time. All documents were easy to upload electronically and his processor was detailed for what was needed...
Jerred Lane
Brian has raised the bar to a whole new level. With time being precious, there are not many who have a lot of time to spare; he kept everything on point and on track.
NEED HELP NOW CLOSING YOUR HOME LOAN?
Mortgage Industry News and Information