Finding the ideal home may be a pleasant but difficult task. Some people don't even know where to begin when looking for a home because there are so many things to take into account, such as location, size, and house style. Buyers frequently discover that some homes satisfy the majority of their needs, while others only satisfy a few, and still, others satisfy none, but this is uncommon. This forces you to make concessions and turn some of your "must-haves" into "nice-to-haves," which are still not game-changers.
Don't feel like compromising even a little on your demands and wants? If your ideal home isn't offered or simply doesn't exist, don't worry; you can create a new one to meet all of your requirements. However, you'll need money to pay for this project; therefore, knowledge about construction loans is important. It's time to start the process of finding the ideal loan.
What are construction loans?
Construction loans are short-term loans that solely pay for the expenses of building a custom home. This is not a mortgage and is referred to as specialized finance. Once the house is constructed, the intended owner will need to obtain a loan to settle payment for the finished property.
Construction Loans Vs. Traditional Mortgages
A construction loan differs significantly from a conventional mortgage in several important ways. Construction Loans are typically short-term, oftentimes lasting no more than a year, as was previously noted. Traditional mortgages, on the other hand, are long-term loans with periods that commonly range from 15 to 30 years. Through the use of a mortgage, the customer gets the cash all at once. The interest and principal payments begin right away after the loan are closed, and they are made every month.
When you obtain a construction loan, you typically pay interest only while having the construction done. Due to the increased risk to lenders, construction loans frequently have interest rates that are greater than those of conventional home loans.
How Do Construction Loans Work?
A construction loan can be used to pay for all of the expenses associated with building a house, such as the land, workers, supplies, and licenses. As with a regular mortgage, you must apply and provide supporting papers to your lender for a construction loan to be approved.
When your application is accepted, you can begin using the cash for each stage of construction. Throughout the building phase, an inspector or appraiser will monitor the construction to ensure that the borrower has access to funds. You'll be given a certificate of occupancy after the house's construction is finished.
After then, your construction loan would likely become a regular mortgage, and you'll start making interest and principal payments.
Loans For Building A House
To build a home from scratch or to completely rebuild an existing one, many financial loans are accessible. Whether you're beginning from zero with a land loan or extensively remodeling a home, there's probably a loan available that's appropriate for you.
While we'll discuss several forms of financing for the construction of your property, we also provide information concerning end loans, which serve as the property's long-term finance.
Construction-Only Loan
Short-term loans of this kind are often given out for a year. It is solely intended to cover the duration of the building. Such loans are regarded as higher risk due to numerous uncertainties, including the cooperation of the builder and obtaining local government approvals, among others.
As a result, they are more difficult to qualify for and are likely to have higher interest rates than conventional loans. Additionally, if you choose this course of action, you will be required to pay additional lending rates as you file for a conventional mortgage.
Construction-to-Permanent Loan
Prospective custom house builders have the option of applying for construction-to-permanent loans.
Construction-to-permanent financing, like construction-only financing, consists of one-time loans used to finance construction before being converted into a permanent mortgage. Borrowers pay solely interest during the construction phase.
If you choose to do it in this way, you shop about, compare rates and get the best deal to avoid paying significantly more for these other loans than for conventional mortgages. The Department of Veterans Affairs may even accept your application for a VA construction loan if you are a veteran or active-duty service member (VA).
Construction Loan
Renovation loans, commonly known as FHA 203(k) loans, are backed by the Federal Housing Administration's (FHA) insurance program and could be used for home improvements. This enables borrowers to make one monthly payment while buying and renovating their new house.
Borrowers of conventional loans may be eligible for these loans via Freddie Mac and Fannie Mae (HomeStyle Renovation) (CHOICE Renovation).
A home equity line of credit or a home equity loan is a further choice (HELOC). There are many ways to secure the funding you require to allow you to start using that sledgehammer, regardless of what you desire to modify about your house. Home equity loan solutions are offered by mortgage brokers.
Loan to Owner-Builders
Typically, a general contractor oversees a house's entire construction process. They ensure that the contractors working on a home's framing, tile, wood floors, painting, and other tasks coordinate with one another (ideally within budget and on time).
But other would-be home builders choose to serve as their general personal contractors, and some banks specifically provide owner-builder loans for this reason. To qualify for these loans, the borrower typically needs to prove their skill in overseeing home development through expertise, education, and licensure.
End Loan
If you're constructing your own home, you may request an end loan, which is a conventional mortgage loan, once the new house is built. In contrast to the others we've already discussed, these construction loans are provided by Denver mortgage brokers.
If the apartment's construction is finished, you may be eligible for an end loan. The mortgage application for a newly built property is identical to any other home, which is a benefit of an end loan. When it comes to funding applications, less complexity is always preferred.
Rates for Construction Loans
Construction loans typically have flexible interest rates, which means the rate will fluctuate throughout the course of the loan in line with the prime rate (or any other index they are tied to). Your credit rating and financial history are just two of the variables that will determine the exact initial interest rate you are issued for a construction loan.
As already established, building loans typically charge higher interest rates since a finished property doesn't cover them.
Conditions for Construction Loans
Construction loan providers have standards that borrowers must follow to become eligible for the loan, similar to a regular mortgage. Lenders of construction loans often have requirements that must be fulfilled regarding your:
Credit rating: Most lenders will set a minimum credit score requirement of 620 or higher for borrowers to be eligible for a construction loan.
Your creditor will also consider your debt-to-income (DTI) ratio, which contrasts your regular monthly obligations with your gross income each month.
Down payment: When applying for a construction loan, you'll probably need to provide a 20% down payment.
Choice of builder: Your creditor is likely to approve the builder who is going to build your new house in addition to looking through your financial history to ensure they are insured and licensed.
Plan for construction: Your lender must first approve your development design in conjunction with your selection of builders. In general, it is ideal if you can give your lender as much information as possible. A signed contract, plans, a budget with line items, and a repayment plan are a few examples of the kinds of papers your lender can require.
How To Obtain A Construction Loan
Do you have questions about the construction loan application process? Let's dissect them one by one.
1. Select A Contractor
Selecting an expert builder for a new house is a wise move before looking for a loan. Be careful to investigate any contractor you're thinking about hiring properly. The National Association Of Home Builders (NAHB) provides a web-based directory that might assist you in identifying builders in your region, and neighbors and friends may know of businesses they've used in the past. To determine whether a builder is the best option for your needs, read internet evaluations, inquire about their credentials, and examine examples of prior buildings they have completed.
2. Compile your documentation and select a lender
You should search around for a lender who will provide you with favorable deals for a construction loan, similar to a conventional mortgage. Ensure you prepare all of your paperwork before comparing lenders, including the agreement with your creditor and thorough plans for the cost and construction of your home.
3. Commence the approval procedure
Once you've picked a builder and a lender, you can begin the construction loan approval procedure. Obtaining pre-approval is crucial in making sure you can afford the sum necessary to construct your dream home. The same kinds of financial records, such as your tax filings, W-2s, and bank statements, would be required if you're applying for a conventional mortgage.
4. Invest in home insurance
Although you won't be residing in your new house during construction, your creditor will generally require homeowner insurance with the builder's risk cover to approve your loan. If something goes wrong during building, this will safeguard you.
FAQs about Construction Loans
After reading thus far, perhaps you have a solid foundation of understanding concerning home-building loans, but you probably still have a few questions. Here are some of the most prevalent queries regarding construction loans.
Are there stricter eligibility criteria for mortgages for construction?
Yes, the credit score criteria and non-refundable deposit amounts for construction loans are frequently greater. A baseline 20% down payment is usually needed, and a 25% deposit is not unusual. In addition, the majority of construction loans demand a credit score of 620 or above.
Could I use any extra money to buy furniture for my house?
Because construction loans are made payable directly to the contractor, borrowers never really touch the money.
The borrower only ends up paying interest on the money that has already been disbursed, and the contractor only gets paid for the job that has been done. If construction expenses are less than the loan's initial amount, you get to save money, but you'll need to find some additional funding for that television set.
Do construction loans encompass the home-building process of design?
No. The planning stage of the home building contract must be self-financed by potential custom home builders. Additionally, you'll need to present a builder's agreement, a building schedule, plans, and a reasonable budget for you to apply for a construction loan. All this must be accomplished even before commencing the loan application procedure.
Conclusion
While browsing the properties in your selected market, if it appears that your dream home is not available, the dream doesn't have to come to a stop. One of the most enjoyable aspects of the house-buying process is imagining the ideal balance of style, usability, and location in a home, and it does not need to be just a dream. With a range of financial support options, you can plan, construct, and equip the precise house you want.
Finding the best way to borrow more money for your next house doesn't have to be too difficult, whether it's a renovation loan, a home equity loan, a construction loan, or any other number of alternatives. Discover the right loan type for your unique needs by doing your research, comparing prices, and shopping around. Construction Loans would help make your work much easier, as it's tailored towards such situations. If you're still contemplating, you can go over our verdict on what construction loans are and how they work again.
About the Author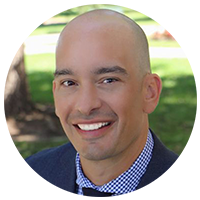 Brian Quigley
NMLS# #244003
Brian Quigley has been in the Denver mortgage industry since 2003. Customer satisfaction has been his top priority while guiding clients through the home loan qualification process. He is proficient in all types of mortgage financing including FHA/VA, Conventional, USDA, Jumbo, Portfolio, 1031 Exchanges, Reverse Mortgages, Refinancing, Construction loans, and FHA 203K loans.
View Full Profile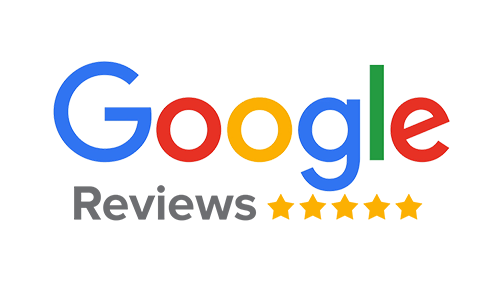 Adam Armstrong
Getting the lowest rate was the most important thing to me. I shopped 5 other lenders/brokers for my refinance. Brian was able to beat the other lenders by a significant margin....
Brent Galas
Brian, was very easy to work with for my refinance even thru this Covid time. All documents were easy to upload electronically and his processor was detailed for what was needed...
Jerred Lane
Brian has raised the bar to a whole new level. With time being precious, there are not many who have a lot of time to spare; he kept everything on point and on track.
NEED HELP NOW CLOSING YOUR HOME LOAN?
Mortgage Industry News and Information